What should I look for when buying a range oven? 7 expert tips so you can make the best choice
Looking to buy a range oven? French and Italian models are the height of luxury – but what do you need to know, whatever you choose?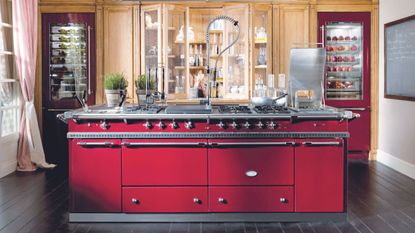 (Image credit: Fourneaux de France/Lacanche)
If you are shopping a range oven, you may be wondering what to look for. Functionality is the priority, of course, but form has to be just as important.
If you are looking for ideas for the look of your range, those inspired by French and Italian models are the ideal place to start. Handsome but hardy, they deliver on both fronts. France and Italy have, of course, long been known for delicious cuisine, which is probably why these countries are also known for manufacturing range ovens that can deliver superb results, making them beloved by chefs and home cooks alike.
Timeless, robust and reliable, and offering a wealth of cooking options – from gas burners with precise temperature control to ultra-large oven capacities – these ranges are engineered to help you cook easily for large groups of family and friends. They are investment pieces designed to last for years, their size making them the natural focal point for your kitchen ideas.
'Our philosophy is to offer the potential of the professional cooking range for home use,' says Manfredi Conforzi, designer and commercial director of Officine Gullo, the Italian company that hand crafts its cookers in Florence. 'The aim is to offer the perfect balance of size and performance.'
What should I look for when buying a range oven?
Budget aside, these are the main things to look for when buying a range oven – prioritize those features that are most important to you. When it comes to budget, a higher price will usually give you better quality and durability – vital for this hard-working piece of kit.
1. The fuel you prefer to cook on
'Modern range cookers offer different options when it comes to power, so do your research and decide on electric, gas or dual fuel – a combination of two sources, typically gas and electricity,' explains Maurizio Servergnini, Bertazzoni. Most range cookers have electric ovens and gas burners, with an increasing number now offering induction top options.'
2. A size that suits
Range cookers are typically available in a range of generous widths, with compact versions for small kitchens – from 20in wide up to 36in, though you can buy larger. Oven sizes and top configurations also vary, so choose according to the space you have available, the size of groups you tend to cook for, and your cooking style. Expect your range to be 36in high, but bear in mind that some models come with adjustable legs so you can personalize yours to suit. This is important, particularly if you are tall and want to install a kitchen with higher counters than is standard.
3. A model that suits what you cook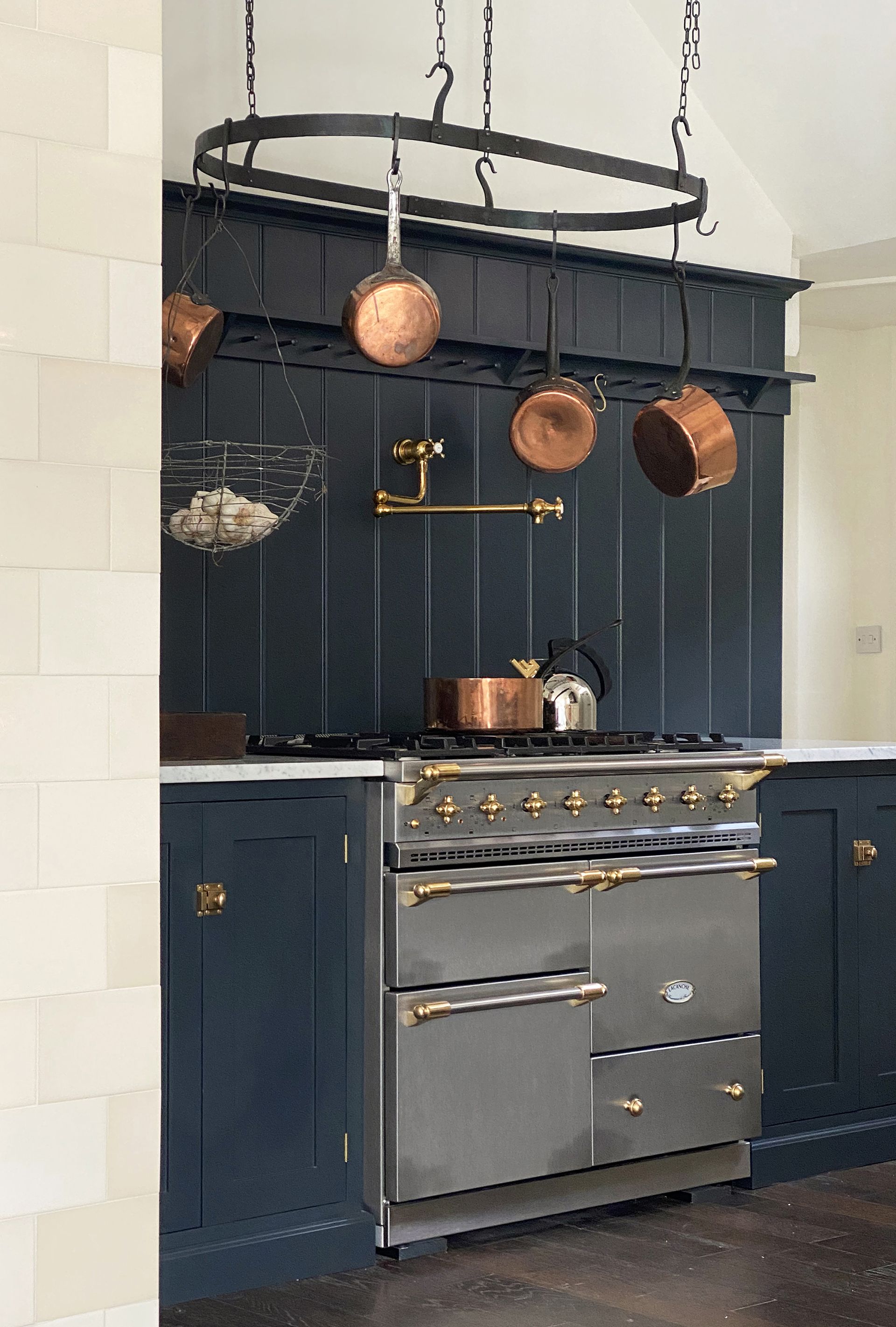 As Maxime Gossiome, creative director of La Cornue explains: 'If you are quite a theatrical cook, features such as a power burner or teppanyaki are a great way of attracting guests to the heart of the culinary action, while powerful gas burners are ideal for large family-sized pots and they are also really useful if you do lots of Asian wok-based cookery,' she says.
'A warming drawer will be handy for plates and it will also come into its own for proving dough and for slow cooking,' she says.
There are of course many ways to use a range cooker, including drying herbs and fruit.
4. Where in your kitchen it will go
From the days of woodburning stoves, range ovens have long been positioned in a kitchen chimney breast. This kitchen layout tradition continues, with the cooker sometimes now built into a faux chimney to replicate the look, to enhance the importance of the range oven in the design, and to conceal an extractor.
'We are always mindful to ensure the scale of the range cooker, the chimney and the cabinetry are all working in harmony and feel totally balanced in the room,' notes Peter Humphrey, design director, Humphrey Munson.
5. The color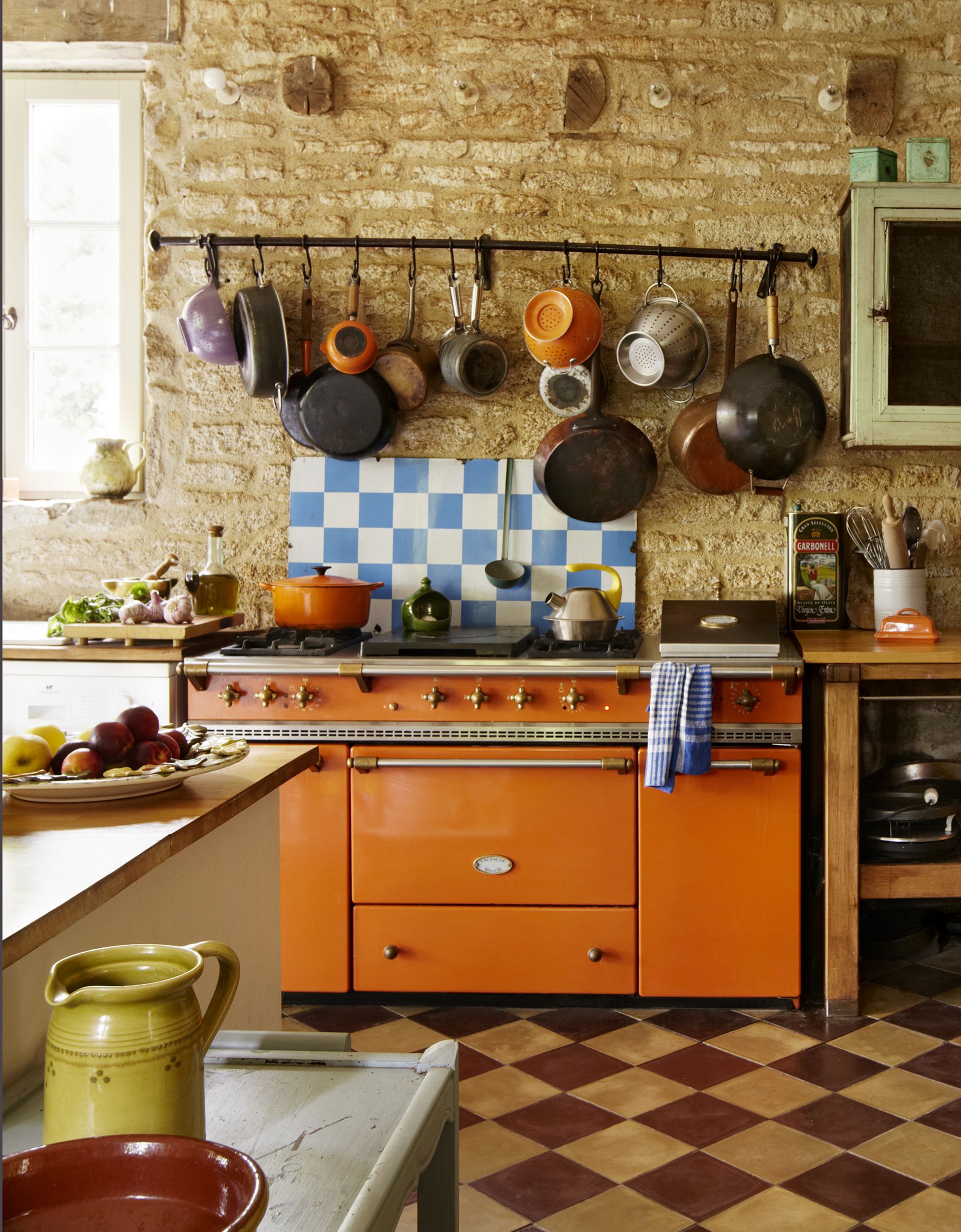 Luxury suppliers often offer 'configure your own design' options, which allow you to select color, trim and cooking options according to your specification.
Steven Fielding, managing director of Fourneaux de France says that he is often asked what color of range he would choose. 'For me, it is always important to have a contrasting color between your kitchen furniture and the range, to help it stand out and accentuate its role as the focal point of the room design,' he says.
6. The controls
First, let's talk quality. You really want to ensure the physical controls, by which we mean knobs, are made from high-quality, heat-proof metal that will be easy to clean, safe to use and impervious to everything you throw at them.
Next, do you want to go manual or digital controls? We prefer manual, which, in quality range ovens, are not only reliable enough for an exacting cook, but which suit the style of a range oven, too.
Smart controls? Choosing a range oven with any smart features will be very much down to your lifestyle: if you want yours warm by the time you get home at the end of a busy day, they might just be the cherry on the cake.
7. Ease of cleaning
Range ovens with a pyrolytic cleaning function will allow you to clean your oven yourself regularly, ensuring food tastes as good as possible with minimal elbow grease.
'But do think beyond cleaning the oven,' says Lucy Searle, Editor in Chief, Homes & Gardens. 'The knobs and gas grates: are they removable? Dishwasher-safe? This will help you keep your range oven looking as good as new, with as little effort as possible.
What features to look for in a range oven?
When looking for the ideal features in a range oven, rather than just shopping the 'best' range oven, think about how you cook, what you cook and who in the household cooks and when. This will help you to work out what you need in terms of oven space versus hob space, the fuel you prefer to cook with, and any features you particularly want included, such as convection baking, self-cleaning or simply grilling.
Sign up to the Homes & Gardens newsletter
Decor Ideas. Project Inspiration. Expert Advice. Delivered to your inbox.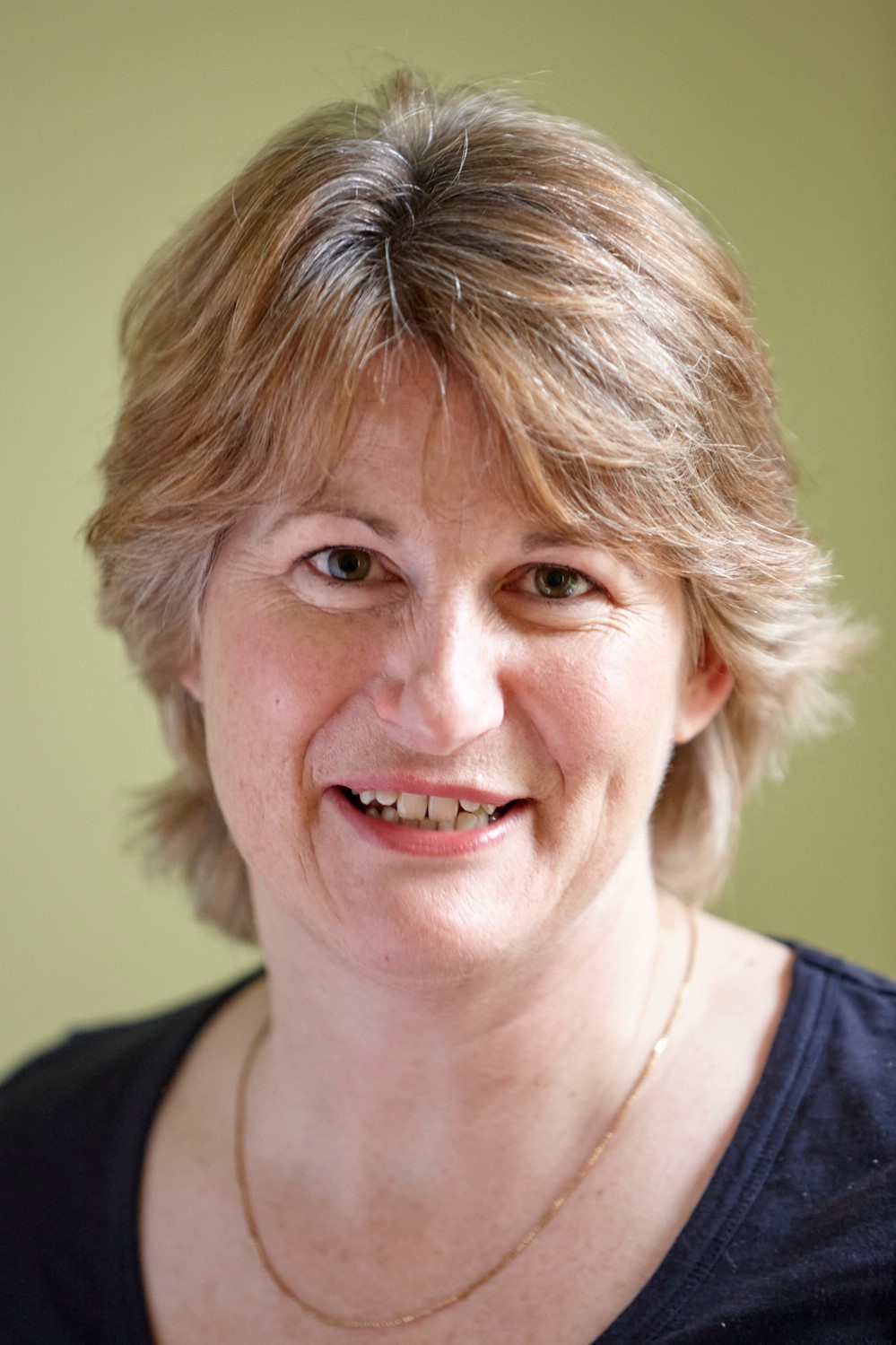 Amelia Thorpe is a specialist interiors and design journalist, covering every topic to do with homes from fabrics, furniture and lighting to surfaces, kitchens and bathrooms.
As the daughter of an antique dealer and a lifelong collector of old cookery books and vintage graphics herself, she also has a particular expertise in antiques, mid-century and decorative arts of all kinds.
Drawn to homes because of their importance in the happiness of our lives and the enjoyment they can bring, Amelia has been writing about the topic for more than fifteen years. She has interviewed some of the most influential designers of our time, from Piero Lissoni, Antonio Citterio, Jaime Hayon and Arik Levy to Nina Campbell and Robert Kime.