10 clever ways to use a range cooker – that don't involve cooking
Your range cooker does so much more than make delicious meals. Discover how to use it for a multitude of tasks that will enhance your home life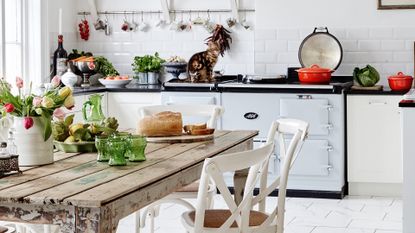 (Image credit: Brent Darby)
A must-have for any country kitchen, a range cooker is a warming centerpiece that cooks beautifully, but also has a number of other potential uses.
Range cookers are often generically referred to as Agas, after the iconic British manufacturer, but there are a number of other well-known brands, so you can use these ideas for whatever range cooker you own.
See: Traditional kitchen ideas – classic looks for cabinets, countertops and more
'People use their range cookers for a whole host of things,' says Laura James, Aga brand ambassador. 'Over the years we've come across countless stories of lambs being revived in the warming oven and even ostrich eggs being hatched!'
These ideas might seem unusual, but there are many other benefits to be gained from putting your range cooker to an alternative use.
1. Drying and ironing the laundry
Range cookers are great for drying smaller loads of laundry. 'Hang damp dishcloths on the rail, stack clothes up on the lid, or install a clothes racks that hangs above the cooker,' says Graham Duke from leading electric range cooker manufacturer Everhot.
If you hate ironing, then use your range cooker to remove creases from fabrics. 'Fold washing and pop it on the simmering plate lid so the need for ironing is reduced or removed,' says James. It will take a few hours, or you can leave items overnight.
Using a range cooker for ironing works best for smaller items, such as napkins, cloths, t-shirts and pillowcases. To protect the fabric from browning, you should use a protective cover over the hotplate.
2. Dehydrating fruits and vegetables
'You can use your range cooker for drying fruit – which is great at Christmas time,' says Duke.
If using small fruits you can dehydrate them whole, but larger fruits, such as oranges, should be sliced first. Place on a baking sheet covered with greaseproof paper, and put in the warming oven. It should take one or two hours for the fruit to fully dry out.
The same technique also works well for tomatoes, which is ideal if you're a home grower left with a glut at the end of the season. Halve them and place facing upwards on the tray. When dehydrated, you can preserve the tomatoes in a jar with olive oil.
Celebrity home cook Mary Berry revealed to Aga that she regularly uses her range cooker to dehydrate food. 'I put seeds at the back of the Aga to dry out.' she says. 'When I buy too many mushrooms, I slice them up and put them at the back of the Aga to dry. It does so many jobs for me. I couldn't imagine life without it.'
3. Drying herbs
If you have fresh herbs that you want to use up before they start to wilt, then drying them will preserve them and help to intensify the flavor in recipes. This technique works brilliantly on oregano, thyme, rosemary, sage, mint and basil.
You'll need fresh herbs for this – don't use wilted, discolored leaves. It's best to use whole stems rather than individual leaves, and focus on the newer growth, as older growth can taste bitter.
Simply place the herbs on a baking sheet in the warming oven for an hour or two – checking occasionally – and remove once dry and crisped. Then grind up the dried herbs using a pestle and mortar and store in an airtight jar.
4. Proving dough
A range cooker is a bread maker's best friend. Not only does it bake bread to perfection, but it provides the optimum proving temperature for dough.
'Sour dough coming out of the fridge will be beautifully revived next to the cooker,' says Everhot's Duke.
Celebrity baker Paul Hollywood takes his bread-making one step further with his range cooker. 'I do a lot of flatbreads directly on to the hotplate and it's great,' he told Aga. He also uses his range cooker as a pizza oven. 'It does bring it up much higher than a conventional oven, so you can get a good sting on it,' he says.
5. Removing tight lids
If you have a stubborn metal lid on a container or jar, then instead of straining yourself and risking breaking it, loosen it up on the range.
'Metal jam jars lids that are really tight can be placed lid down on the hot plate – as the metal expands the lid will become easy to remove,' says Duke. 'Just remember to open it with a cloth!'
6. Sterilizing preserving jars
As well as removing their lids, range cookers help with sterilizing jars prior to making preserves such as jam and jelly. Simply wash the jars thoroughly in soapy water and rinse, then place them in the simmering oven for 10-15 minutes. Remove them when you are ready to use and fill them immediately with your preserve.
If you are using Kilner-type jars, you'll need to boil the rubber seals to sterilize them.
7. Home crafts
'We often come across people who have set up businesses in their kitchens with their cooker at the heart of the venture,' says Aga's James. 'One example would be making artisan soaps or candles.'
A range cooker will slowly melt down the candle wax or soap fat without burning it, and essential oils will gently infuse through – filling your kitchen with a divine scent in the process.
8. Making scented fire lighters
Don't throw away the rinds of lemons and limes once you have juiced them 'The dried skins of citrus fruits make an excellent fire lighter,' says Everhot's Duke.
Simply dry out the rind in the warming oven until it's a completely hard shell. Next time you come to light a fire, place the rind in between newspaper and kindling and light with match. Stand back and watch your fire quickly grow, while the rind itself will release a beautiful citrus scent.
9. Replacing appliances
A range cooker is a highly efficient appliance as it lends itself to so many uses, and makes other devices redundant. 'It can work as a replacement for an electric kettle, a toaster or a bread maker,' says Aga's James.
'Owners also often turn their heating on later in the year because when their cooker is on its ambient heat keeps the kitchen cozy and takes the chill off neighboring rooms.' This minimizes the need for a radiator in the kitchen.
If you use your range cooker to dry clothes, it will also take the place of a tumble dryer.
10. Keeping warm & toasty
Of course, one of the most obvious and best uses for a range cooker is to keep things warm. 'It can be used to warm everything from boots and walking gear to gloves, dogs and cats,' says Aga's James.
'On a cold night, use it to warm your pajamas before bedtime,' says Everhot's Duke.
It will also keep a cup or pot of tea nice and warm – saving you from having to put on another brew when it's gone cold. What could evoke a homier image?
Sign up to the Homes & Gardens newsletter
Decor Ideas. Project Inspiration. Expert Advice. Delivered to your inbox.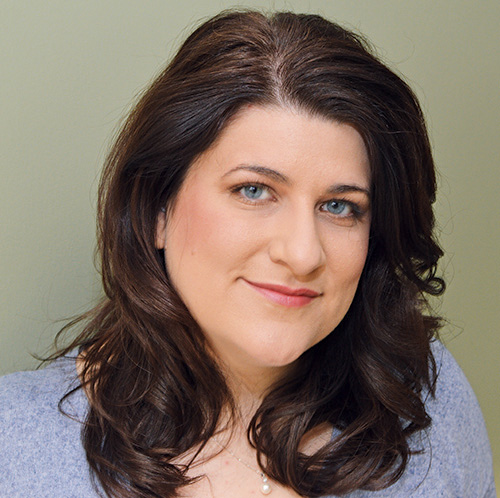 As editor of Period Living, Britain's best-selling period homes magazine, Melanie loves the charm of older properties. I live in a rural village just outside the Cotswolds in England, so am lucky to be surrounded by beautiful homes and countryside, where I enjoy exploring. Having worked in the industry for almost two decades, Melanie is interested in all aspects of homes and gardens. Her previous roles include working on Real Homes and Homebuilding & Renovating, and she has also contributed to Gardening Etc. She has an English degree and has also studied interior design. Melanie frequently writes for Homes & Gardens about property restoration and gardening.