10 hot spots professional organizers always declutter for the holidays
A pre-season sort-out is the best way to ensure happy (and relaxed) holidays – here's what to do, according to the experts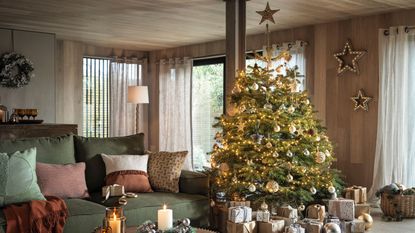 (Image credit: John Lewis)
It's the most wonderful time of the year, but there's no doubt about it, Christmas can be full-on. For more joy and less stress this season, add 'declutter' onto your pre-holiday prep list. It might sound like an unnecessary hassle when you've got gifts to sort and a turkey to order, but experts reckon it's the best way to ensure a relaxed festive season.
From storing decorations to stashing gifts and hosting family, the holiday build-up calls for decluttering tips and storage ideas aplenty. Scaling back in advance is a sure fire way to free up space that's not just beneficial right now, but after the big day too – every gift will need a new home, after all.
Trying to declutter your entire house in the weeks before Christmas is a recipe for disaster – do not attempt! Think about the areas of your home that you – or your guests – are going to be spending a lot of time in, and prioritize these.
To help, we've listed 10 things professional organizers declutter for the holidays, as well as pre-Christmas decluttering rules on how to get it done quickly and efficiently.
Things professional organizers declutter for the holidays
When it comes to keeping the chaos of Christmas under control, effective organization is essential. Decluttering your home of all the 'stuff' you don't need makes this much easier to instill, so it's a task worth doing ahead of your holiday plans. There are other benefits to decluttering at this time of year, too.
'With Christmas fast approaching, donating or selling items will be greatly received by those wanting, or in need of, pre-loved items for gift-giving. By giving away things that no longer serve you, you're helping others, as well as freeing up more space in your own home', says Lauren Allen, founder of Not a Boring Box.
From clearing the kitchen and organizing toys to ditching dodgy holiday decs, we've listed the 10 things professionals declutter for the holidays. Start up a new tradition this year and get them done in time – you'll thank yourself later!
1. Declutter holiday decor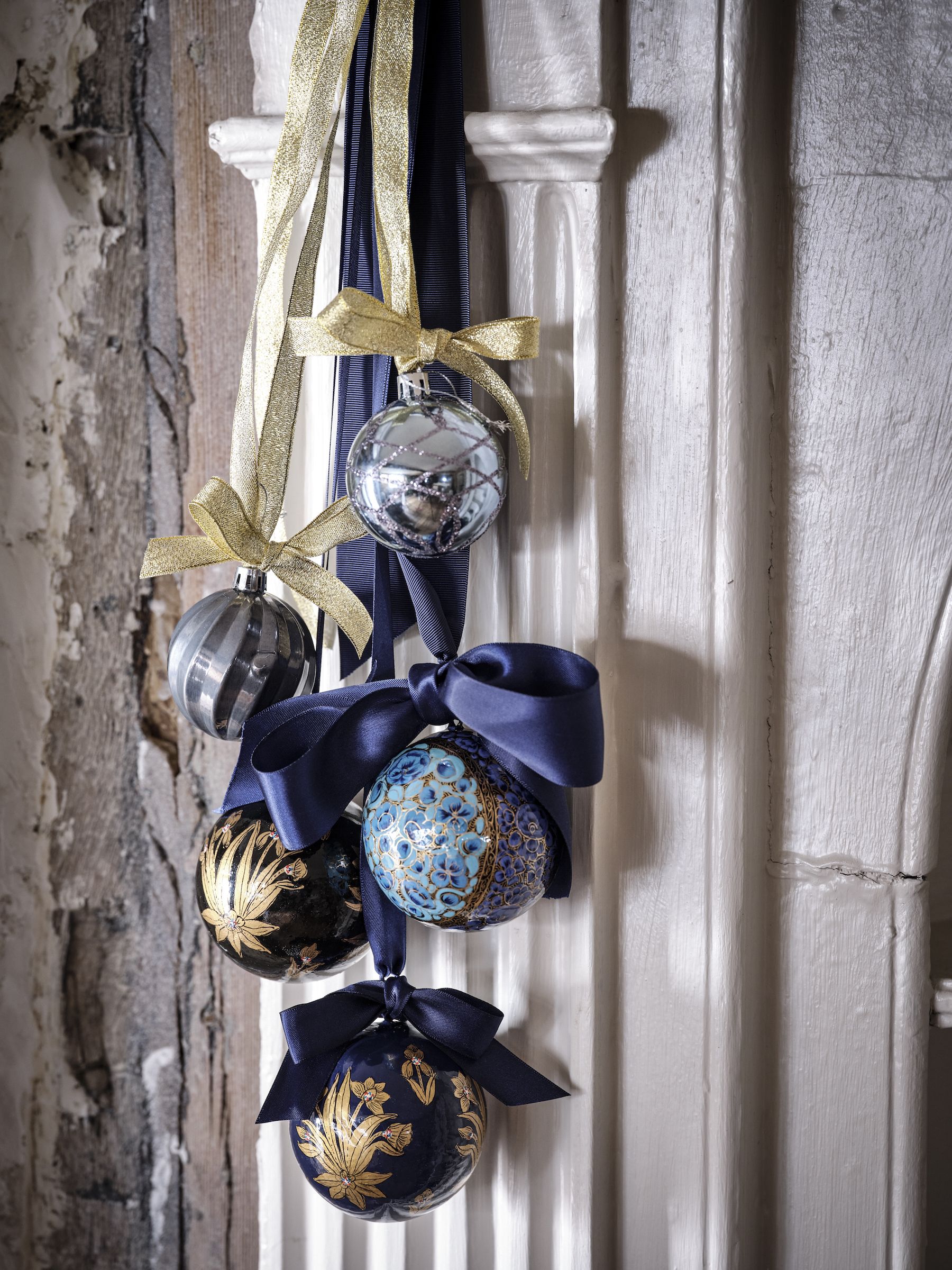 If your Christmas decs collection gets bigger every year, now's the time to clear it. Start by removing anything that's broken (including string lights – plug each set in to be sure), then go through each item and decide what you want to do with it; keep, discard or donate.
If you're struggling, remember that it's okay to hold onto sentimental items, but try to be strict; limiting yourself to just one box can be a helpful technique. If you really can't bear to let go, check in with other family members and see if they'd like to have them in their home.
When buying decorations and festive supplies going forwards, professional organizer Darla DeMorrow of Heartwork Organizing suggests making eco-friendly choices: 'This will result in less clutter and waste at the end of the season, not to mention less guilt! As a general rule, bypass plastic and always opt for durable items over disposable ones', she recommends.
2. Rehome preloved toys
Those of you with little ones will know that toy storage ideas can be tricky at the best of times, so make your post-Christmas life easier by decluttering the toy collection in advance of the big day, to make way for anything new.
As well as making for a neater, tidier home overall, decluttering toys also offers up the opportunity to work alongside your children and demonstrate generosity, something you can put into practise not just at Christmas, but at any time of year.
'I like to encourage my children to be part of the decluttering process', says organizing expert Lucy Mansey of Organised by Lucy. 'We go through their toys and decide what they do and don't play with, and what they want to give to charity. I then bag the items up and they help me take them to the store. If they have ownership of the process, they're far more likely to want to declutter, and they'll feel good about it, too.'
The act of decluttering toys before Christmas has the added benefit of contributing to informed choices about what you choose to give your children, as you will see exactly what they do or don't have. Try to avoid duplicates, and be mindful of what you're buying.
3. Sort out surfaces
Whether it's your sideboard, coffee table or kitchen countertops, any surface space in a home is a magnet for clutter. Decluttering and instilling effective home organization techniques now will make for a smooth-running holiday season, and hopefully create good habits that you can continue into the new year, too.
'Now is the time to declutter areas that might be impacted by Christmas decorations such as the mantel, side tables, and centerpieces. If items have accumulated and collected dust, now is the time to get rid of them while you have a month with holiday decor. Then in January when you're ready for a reboot, opt for fresh greens, and a few new decorative touches', say Brigid Steiner and Elizabeth Krueger of luxury lifestyle concierge, The Life with Be.
4. Clear your kitchen
You'll never regret organizing your kitchen in advance of the holiday. Start by digging seasonal cookware and serveware out of storage so you can see what you need to temporarily accommodate. Next, free up space in your kitchen cupboards and drawers by getting rid of unwanted, broken or duplicate items, then move holiday essentials into prime position for easy access.
'It sounds counterproductive, but if you want to clear space on your counters, start by decluttering hard-to-reach cupboards. Items you find in there are often bulky and less-used; getting rid or moving them outside of the cooking zone will then free up temporary space for those countertop items you use more regularly', says Kate Ibbotson, APDO member and founder of A Tidy Mind.
During the decluttering process, it's a good idea to make an inventory of what utensils, cookware and crockery you have. That way, you can work out if you have enough to accommodate extra guests. If you don't, consider borrowing or renting items rather than buying them – you won't need them in the long run, and they'll likely wind up as clutter.
5. Finalize your food supplies
Whether you're hosting big numbers or not, Christmas is a time for indulging, so it's a good idea to sort through your food supplies ahead of the big day. Organizing your refrigerator is a good place to start, and it's the best time of the year to organize your freezer, too.
'Frozen goods have a tendency to build up over the year – particularly in a chest freezer. As a general rule of thumb, you shouldn't keep frozen foods for longer than three months, so take the opportunity to discard anything that's expired. Do the same in your fridge to free up space, and invest in smart, stackable containers in readiness for leftovers', says Lucy Mansey.
When it comes to streamlining the pantry, make a note of all the things you need to replace and do so in advance – the last thing you want is to run out of essentials. 'We also like to empty a shelf or two in readiness for any treats that will make their way in over the holiday season'', adds Shanon Krause, chief organizer at Tidy Nest.
For any food items you're not likely to consume, but are still perfectly edible, consider donating to a local food bank – most stores will have collection boxes, particularly at this time of year.
6. Look through your linen closet
Despite having a linen closet full of them, the majority of us are guilty of alternating one or two favorite bed sets – they're just so cozy, right? The same goes for towels. But what to do with the rest? Now's the perfect time to organize your linen closet. Separate out the ones you no longer want (and get rid of them – animal shelters are always looking for used towels) and designate the rest as 'guest linens', in readiness for hosting over the holiday season.
If you haven't used them in a while, give them another wash to ensure they feel snug and smell fresh. Once the last guest has left, wash them again and consider storing them separately from your day-to-day linens to free up space – underbed storage is great for items like this, that you don't need regular access to.
7. Strip back seasonal clothing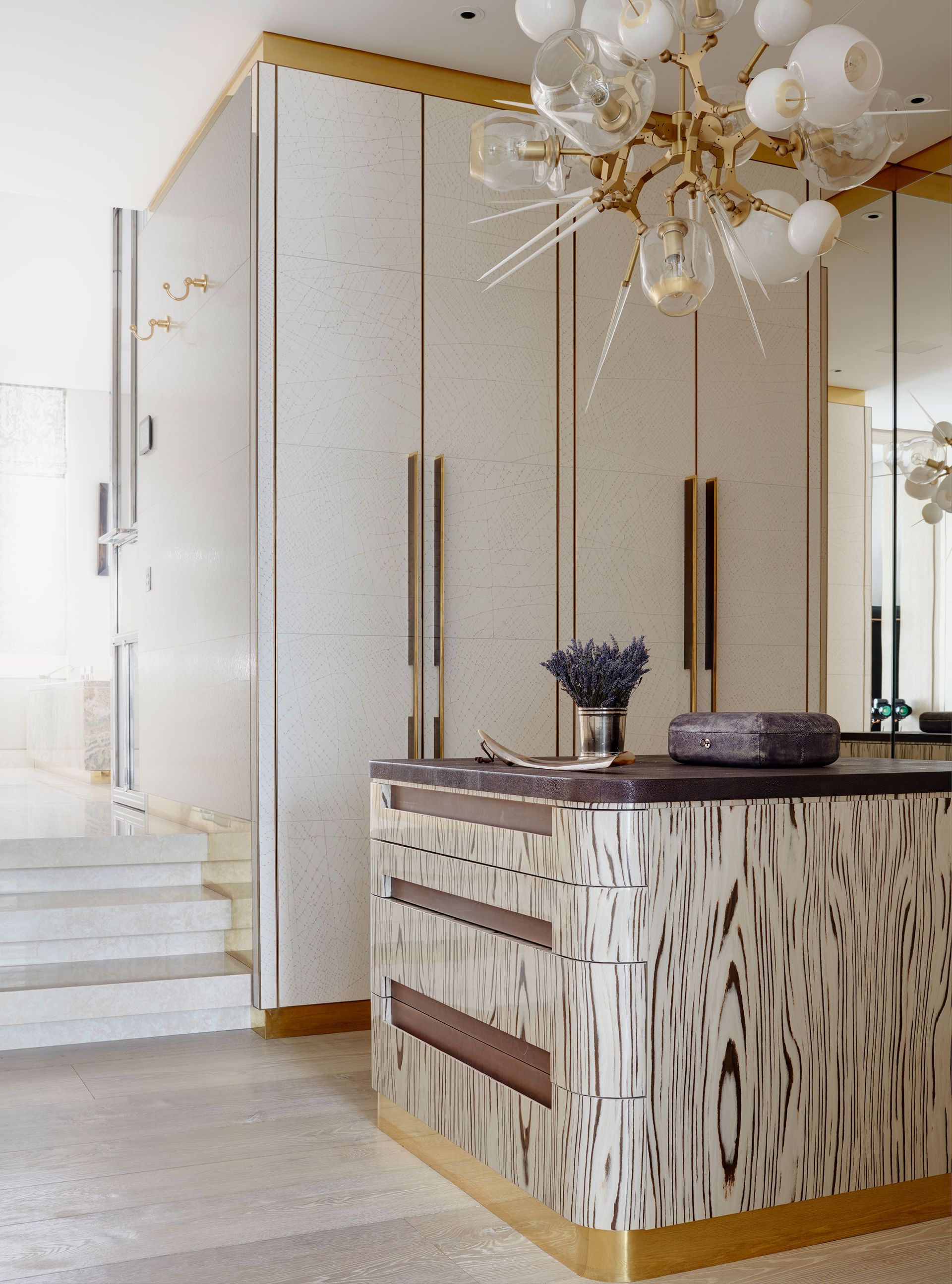 Whether you're hoarding novelty Christmas sweaters, snug party dresses or too-high heels, now is the time to assess whether they're worth hanging on to – if you're not planning on wearing them this year, it's time to get rid. Whilst you're in the mindset, take the opportunity to organize your closet at the same time.
'Freeing up closet space in guest bedrooms should be the priority in readiness for hosting over the holiday season, and it's also where our lesser-used items usually end up. This is a great time of year to donate those extra layers to those who need them most, so use that as motivation!', says Lucy Searle, Global Editor-in-Chief, Homes & Gardens.
8. Go through your gift wrap
Before you start any wrapping, declutter your existing gift wrap supplies. Discard small offcuts that won't get used, and ensure you're topped up on essentials like sticky tape – these can be harder to come by as the big day nears.
In order to reduce wastage, professional organizer Sarah Dunn of Ready Set Organize suggests you 'give yourself the challenge of using up all of your holiday wrapping paper, ribbons and gift bags before you buy more'. This is a great idea, particularly if you then follow up with this top tip from the author of Keep This, Toss That: the practical guide to tidying up, Jamie Novak:
'I've simplified my gift wrapping stash by only having white paper and gift bags. It's typically less expensive, and I can make the color work for any occasion by adding embellishments, ribbons and bows, so I'm not left with rolls of unwanted patterns and prints'.
9. Reorganize the entryway – and powder room
As the first thing guests will see when they enter your home, organizing your entryway is essential if you want to ensure a warm welcome. Professional organizer Brenda Scott of Tidy My Space recommends you tackle the closet situation first, decluttering and adding extra hangers. 'Doing this will ensure your guests feel at ease and appreciated – there's nothing less welcoming than seeing your jacket crammed into a space that's already overstuffed!'.
'Next, remove all of your personal products from the cloakroom to make it a neutral, luxurious space that's easy to use – the same goes for guest bathrooms, too. You could even decorate it with a few pieces of holiday decor for an extra personal touch', she says.
10. Ditch unrealistic expectations
Despite what the movies may have you believe, there's no such thing as a 'perfect' Christmas. It's easy to get wrapped up in all the preparations, but it's important to cut yourself some slack; when you're feeling the pressure, declutter your mind of unrealistic expectations and enjoy the moment… happy holidays!
What should I declutter before Christmas?
Think about the areas of your home that you (or your guests) are going to be spending a lot of time in, and prioritize these – don't attempt the whole house! The key rooms to focus on are the kitchen, guest bedrooms and bathrooms, and the hallway. Keeping these clutter-free, comfortable and easy-to-use will ensure your holiday season runs smoothly.
You'll also want to give some thought to decluttering those areas where Christmas gifts are most likely to go – think closets, toy boxes, and kids' shelving units, for example. Freeing up space in advance of new things coming into the home will lessen feelings of overwhelm, and make your life a lot easier come the New Year.
How do I organize my home for the holidays?
The best way to start is with a declutter and a good clean. Getting rid of things you no longer need in advance of an influx of new items is a great way of ensuring clutter doesn't build up.
Next, think about the holiday plans you've made and organize accordingly – write a list of what needs to be done well in advance, so you're not rushing around at the last minute.
If you're hosting on the big day, sort through your pantry and fridge-freezer in advance of your grocery shop to avoid missing off items or doubling up. If you've got guests staying, free up space in your guest-room closet for them to hang their things, and ensure you've got freshly-washed linens ready to go.
For 10 years, Tara King worked as a Content Editor in the magazine industry, before leaving to become freelance, covering interior design, wellbeing, craft and homemaking. As well as writing for Ideal Home, Style at Home, Country Homes & Interiors, Tara's keen eye for styling combined with a passion for creating a happy – and functional – family home has led to a series of organization and cleaning features for H&G.