When should you start decorating for Christmas?
Is there such a thing as being too early or too late with festive decor? To help you decide, we explore key decorating dates and ask the experts on when they think is best to deck the halls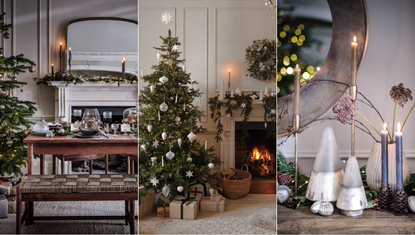 (Image credit: Layered Lounge | Nkuku)
It's fair to say, that deciding on when to decorate your home for Christmas is a topic that has many of us divided in opinion.
From December 1st (or for some even earlier), to Christmas Eve, many of us will follow different traditions with our Christmas decorating, but we're here to explore some of the most popular times to decorate so you can make the right decision for you and your home.
With many of our favorite retailers releasing their Christmas ornaments and festive decor as early as July, it will come as no surprise that more and more of us are starting to decorate our homes early for Christmas – but is there a definitive date for decoration? We speak to the experts.
When should you put up your Christmas decorations?
There are many factors to consider when decorating your home for Christmas; from the size of your home, to the types of decorations you choose, how much time you have, and, ultimately, how much you love Christmas.
Whether you're currently planning your Christmas tree and are eager to start decorating, or want to wait until after Thanksgiving and are wondering which day to choose, to help you decide on the perfect time, we explore everything from traditional decorating dates to putting up decor on October 31st – Merry Halloween?
1. The first day of Advent
The beginning of the Advent period is traditionally celebrated by lighting candles, starting advent calendars, and putting up Christmas trees and other seasonal decorations.
This Christian tradition of Advent starts on the fourth Sunday before Christmas and marks the beginning of a period of time where preparations are made before the birth of Jesus. This year, the first day of Advent will be on Sunday 3rd December.
As this date falls on a weekend, it makes for a perfect time to decorate your home for the festive season.
2. Straight after Thanksgiving
'The ideal time to start decorating for Christmas is ultimately based on your personal preference. Some people love the holiday season and like to start decorating for Christmas as early as November, making the festive holiday feel longer, however, others may prefer to decorate closer to the big day,' says interior stylist, Vivianne Chow.
'Personally, I begin decorating right after Thanksgiving and have made it a family tradition to put up our Christmas tree during Thanksgiving weekend together.'
There are many other festivities to enjoy in the lead-up to Christmas; from celebrating the changing of the seasons with fall decor, to Halloween and Thanksgiving. Once Thanksgiving celebrations are over, it then makes sense for many to swap Thanksgiving decor with Christmas decor in one weekend, keeping feelings of fun, festive cheer going.
Vivianne Chow is an interior stylist and the founder of the home decor blog Viv and Tim Home. Vivianne, along with her husband, Tim, recently built a dream custom home and are tackling decorating room by room and sharing design tips and everything we've learned along the way.
3. December 1st
Mark the start of the official countdown to the big day and put up your Christmas decorations on December 1st.
'Growing up, I remember visiting local garden centers with my mum and we could never believe the baubles and festive decorations were already out on display in October. The first weekend of December seems about right if you ask me. It's straight after Thanksgiving and is a great way to mark the beginning of the most joyful and festive month of the year,' says Millie Hurst, Homes & Gardens' Section Editor.
Millie Hurst is Section Editor at Homes & Gardens, overseeing the Solved section, which provides readers with practical advice for their homes. Millie has written about and tried out countless cleaning and DIY hacks in the six years since she became a journalist, and has worked in both London and New York.
4. Decorate in stages
Your decorations do not have to all go up on the same day, often it is better to decorate your home in stages – especially if you're planning stand-out festive displays across multiple rooms in your home.
From putting up advent calendars and Christmas wreaths on December 1st, to waiting until the first weekend of December when you have more time to put up your Christmas tree and outdoor Christmas decorations, decorating your home for Christmas should be a fun, joyful experience and shouldn't be rushed.
5. Whenever works for you
Ultimately, there is no right or wrong time to put up your Christmas decorations, it is completely up to you on when the time feels right.
'At the end of the day, I think it's important (in all forms of decorating) to do what makes you happy. If you want to decorate early, then do it! If you are someone who loves Christmas, start decorating straight after Thanksgiving. If you can't stand the clutter that comes with Christmas decor, then wait until closer to the big day, or do as the Victorians once did and decorate on Christmas Eve. Put up your decor when it feels right for you,' advises interior decorator Jenna Shaughnessy.
One other factor to consider when deciding on when to start decorating for Christmas is the type of decorations you will be using, as Sarah Ruffalo, professional tree decorator and owner of The Holly Jolly Box says, 'If you're wanting to decorate with a real tree and lots of beautiful winter flowers and foliage, it is best to wait until the first week of December to decorate, as the greenery will typically last for 3-4 weeks.' Nobody wants a wilting Christmas tree on Christmas day.
Jenna Shaughnessy is the founder of the e-design business and lifestyle blog, Jenna Kate at Home. Her goal is to help her clients and readers achieve a healthy, beautiful home no matter the budget.
FAQs
Is it too early to decorate for Christmas in October?
As we have explored in this piece, the majority of us wait until the end of November, straight after Thanksgiving, or until the beginning of December to put up our Christmas decorations, but if you want to get ahead this year and enjoy festive decor for as long as possible, there is no-one to stop you from decorating for Christmas in October.
The beauty of many seasonal decorations is that you can use some of the same designs throughout for fall, Halloween decor, Thanksgiving decor, and Christmas. Winter foliage and flowers, cozy candles, and inviting outdoor lights are a few of our favorite versatile decoration ideas.
---
Ultimately, the right time to start decorating for Christmas is when it feels right for you and your family. It's nice to have some kind of decor in your home throughout the winter months switching from fall, to Halloween, to Thanksgiving and then transition into Christmas. Just consider the practicalities like the type of decor you like, the amount of time you have, and if you have any events planned this year that you would like your home decked out for.
Sign up to the Homes & Gardens newsletter
Decor Ideas. Project Inspiration. Expert Advice. Delivered to your inbox.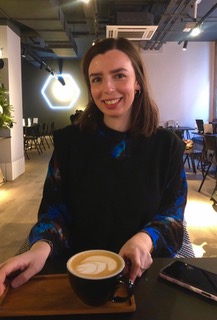 Zara joined Homes & Gardens in February 2022 as a Content Editor. After studying English Literature at University, she worked as an Ecommerce Website Editor, Content Writer and Buying Intern at multiple independent businesses within the luxury retail and lifestyle sectors. Her role at Homes & Gardens unites her love, experience and passion for the world of design and desire to create inspiring written content. She enjoys nothing more than discovering new trends, brands and products, whether that be in fashion, interior design or lifestyle.