How to make an Easter basket – tips for a beautiful arrangement
A style expert shares her top tips on how to make an Easter basket that wows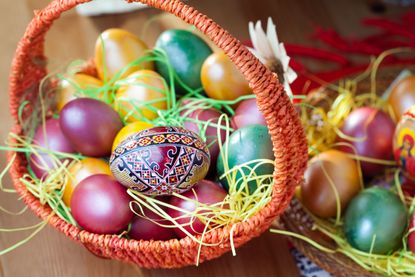 (Image credit: Alamy)
Sign up to the Homes & Gardens newsletter
Decor Ideas. Project Inspiration. Expert Advice. Delivered to your inbox.
Thank you for signing up to Homes & Gardens. You will receive a verification email shortly.
There was a problem. Please refresh the page and try again.
In theory, the answer to the question of how to make an Easter basket is incredibly simple: You put your favorite Easter goodies in a basket and call it a day.
But if you've ever tried arranging an Easter basket so that it looks somewhat celebratory and fun, you'll know that there's more to it than that. The chocolate bunny doesn't stand up straight, and all the jelly beans get lost in the grass and sink straight to the bottom. Alas, the covetable stuffed-to-the-brim Easter basket look takes style (and strategy).
To help bring out your inner Easter bunny, we, with the help of a few experts, have compiled a few tips for conjuring up the best Easter basket ideas so that you can master this traditional Easter decorating idea and gift.
How to make an Easter basket
To create a beautiful Easter basket, follow these simple steps.
1. Consider your basket
Easter baskets come in all shapes and sizes, so keep your filler and gifts in mind when making an Easter basket.
Classic Easter baskets are low and wide, with a handle over the top, which can limit the shape and sizes of your gifts. But if that doesn't work for your gift assortment this year, it's fine to choose something more suitable.
'To add visual appeal to an Easter basket and extend the life of the basket itself, I like to opt for decorative and affordable storage baskets,' says Jenny Reimold, interior stylist & HomeGoods Style Expert. Think: globally-inspired woven containers, children's canvas laundry hampers or cloth baskets with handles.
These varied shapes can add more flexibility for the sorts of gifts you choose and how your arrange them.
As an added bonus, say Reimold, you can repurpose the baskets throughout the year. '[They] can be used as bathroom storage for a teenager or a home for plush Easter animals in a bedroom,' she says.
2. Create a base with eco-friendly filler
Once you've chosen your Easter basket, it's time to start arranging. Before you add in candy and gifts and show off your best Easter egg decorating ideas, create a base layer at the bottom of the basket. This allows your items to sit up higher in the basket so they're more visible, and also helps keep everything in place once it's arranged.
Plastic Easter grass is the classic choice, but Reimold suggests an upgrade. 'I always begin styling an Easter basket with pastel, paper crinkle,' says Reimold, 'It is more environmentally friendly and a bit easier to clean up than the traditional plastic grass.'
You can also use tissue paper, fabric, ribbon, or faux moss to fill the bottom of your basket.
Another tip comes from the pros at La Maison du Chocolate, a French chocolatier which counts its spring Easter basket as a top seller: Add floral foam to create dimension and 'pedestals' for items you want to highlight. This also works well for displaying larger or heavier items that tend to sink into Easter grass.
3. Add in the larger items
'After I arrange the crinkle foundation, I layer larger items, like games or books, in the basket first, but style them towards the back,' says Reimold. This tactic allows the larger items to be easily seen, but creates space in front for smaller items so they don't get 'lost' in the arrangement.
4. Fill in smaller items
After your larger items are in place, it's time to sprinkle in smaller items like candy, bubbles, or small stuffed animals. If you incorporate loose candy, like jelly beans or robins eggs into your basket, Reimold advises against simply sprinkling them on top of the basket.
Instead, she says, look for smaller gifts that can double as a cache. '[I use] smaller gifts, like plush toys, to hold candy or baked treats,' she says.
5. Wrap it up (or don't)
Once the basket is stuffed, you can choose to add a few final decorative touches that make it extra special. A few ideas? Tie a large bow on the handle, letting the ends of the ribbon cascade into the basket, wrap the basket in colored cellophane, or decorate the basket handle with faux flowers attached with floral wire or hot glue.
How do you make an Easter basket look full?
One of the challenges of arranging an Easter basket is that, unless you stuff it to the brim, it looks half full and lackluster. Short of spending a small fortune on Easter candy, there are a few things you can do to make an Easter basket look full:
Create a solid base layer. The base layer is the most important component to a full-looking Easter basket. You'll need a thick layer of Easter grass, tissue paper, or whatever other material you choose. Ideally, it should fill your basket almost to the top.
Vary the height of your Easter gifts. If everything in your basket is the same height, nothing will stand out, and the items you do have will get lost in the grouping. Choose a few tall items, like a chocolate bunny or sand toys (perhaps a flower arrangement or a bottle of wine for an adult) to give the basket some dimension.
Add floral foam. Insert pieces of floral foam at the base of your basket to cut down on the amount of basket filler you need, and to help give your basket the appearance of fullness.
Sign up to the Homes & Gardens newsletter
Decor Ideas. Project Inspiration. Expert Advice. Delivered to your inbox.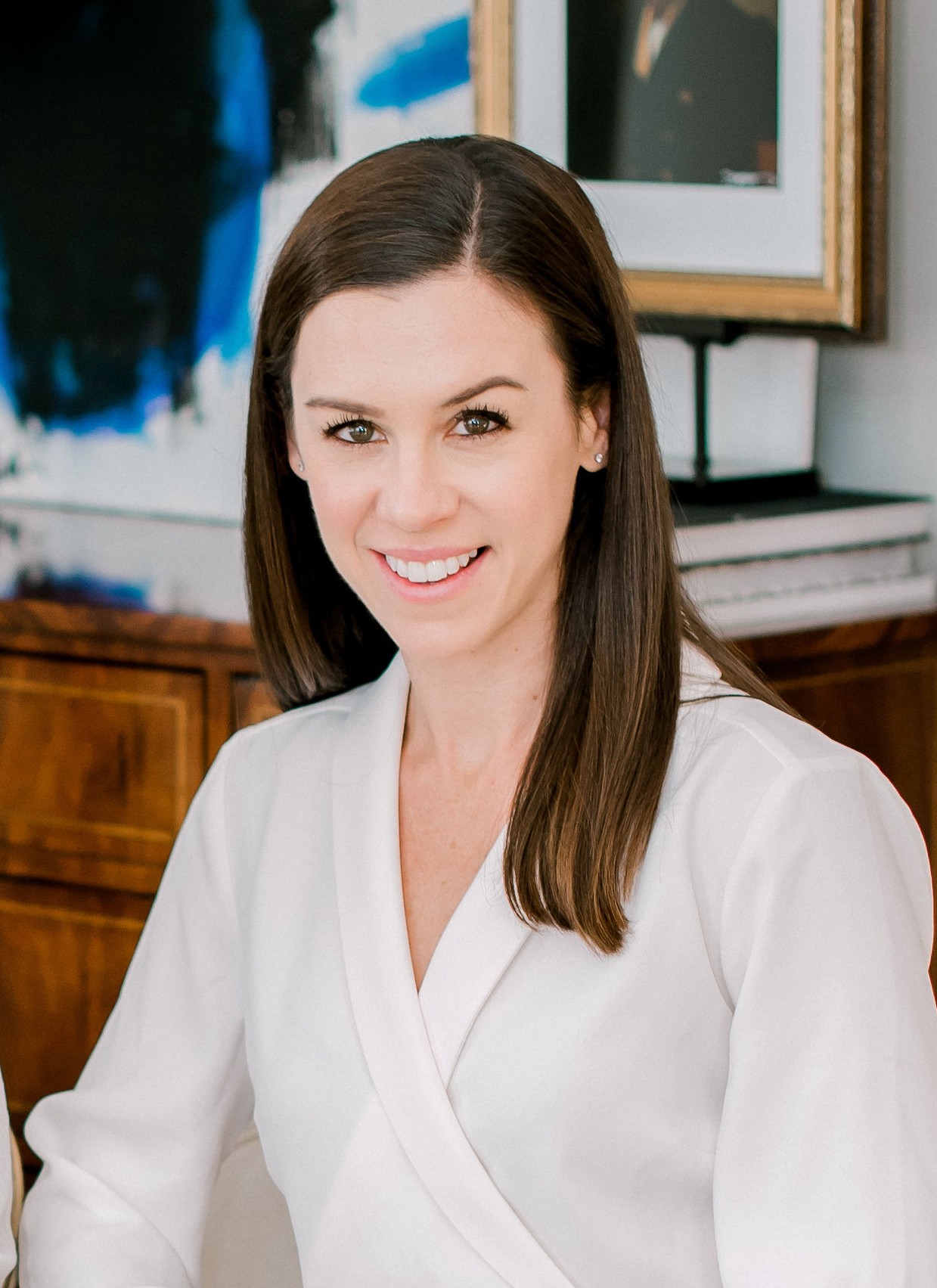 Executive Editor, Homes & Gardens
Kaitlin Madden Armon is a writer and editor covering all things home. Her work has appeared in Real Homes, Architectural Digest, Martha Stewart Living, Refinery29, Modern Luxury Interiors, Wayfair, The Design Network, and lots more. She graduated from Northeastern University with a degree in journalism and currently lives in Connecticut with her husband, three kids, and black lab.