Easter party checklist – party planners share 9 top tips for a memorable holiday
Plus, everything you need to know to host the perfect Easter brunch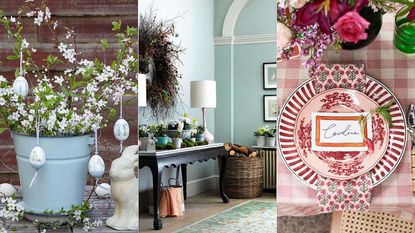 (Image credit: Natalia Greeske / Alamy Stock Photo / Future / Emma Lee / Twig Hutchinson)
With the slow change in weather, our minds are on warmer days, outdoor parties, and sun-filled meals surrounded by friends. Whether you're planning an intimate Easter party, a family brunch or a sit-down dinner for friends, now is the perfect time to host an Easter party.
But what do you need to get ready? We turned to expert party planners to ask for their Easter party checklist and top tips for a springtime soiree – this what they had to say.
As it turns out, even if you're having an Easter day lunch, your Easter decor ideas don't have to be all bunnies and chicks. There are plenty of ways to elevate your day to appeal to both kid and adult guests.
1. Craft a seasonal color palette
No matter the occasion, Virginia Frischkorn, the founder of Partytrick, says she loves the vibe of an Easter brunch.
'Spring brunches tend to have an upbeat and more cheerful vibe and energy, in comparison to the hygge vibes of late winter,' she explains. 'To us, above and beyond the decor or menu, this is the greatest differentiator.'
Before you set out to buy any decor, Frischkorn says it's key to creating a spring-inspired color palette.
'Pastel colors for your decor are always a good idea following a dark and dreary winter,' she explains. 'Depending on where you live, it helps lighten up your home and sets the mood. We suggest sticking with lighter and brighter colors for your primary palette – think whites, yellows, pinks, and pale blues.'
If you're worried that committing entirely to pastels will make for a juvenile look, Frischkorn says it's easy to elevate the palette with one bold splash of color. 'Using magenta, emerald green, or even charcoal as a base or accent is a great way to add depth and dimension for an unexpected pop,' she explains.
With the goal of helping hosts elevate their own gatherings, Victoria Frischkorn founded Partytrick – a digital party planning platform that provides hosts with the tools they need for the perfect party. As the founder and owner of Bluebird Productions in Aspen, CO, Frischkorn is recognized as one of the top luxury event planners in the US by Vogue, Martha Stewart Weddings, Brides, and more.
2. Flowers and fresh blooms are a must
Frischkorn points out that if you're having a party in the spring, you have to incorporate some foliage, whether you create an Easter flower arrangement or something less formal, as above.
'Flowers and fresh blooming branches are critical,' she says. 'Light, bright, and airy colors are essential as we embrace this season.'
Julianne Fraser, private party-planning expert and founder of Dialogue NYC, agrees, noting she often pulls inspiration directly from her local farmer's market. 'I get all of my inspiration by the season. I'll head to the farmer's market to see what flowers are blooming, what produce is freshest, and based on the floral arrangements I make and the dishes I serve, I will craft a tablescape that accents this.'
Proflowers Spring Tradition
Proflowers' bouquets are arranged by your local florists for a truly unique display.
This bouquet suits modern rooms, as the peach roses and pink carnations are elevated with the clever use of succulents.
Prior to founding the digital marketing consultancy Dialogue NYC, Julianne Fraser served on the comms teams at Ian Schrager Hotels and Lacoste. Now, Fraser specializes in building influencer strategies for luxury and lifestyle brands, and, after an intensive three-week cooking course at the international cooking school Ferrandi, has a personal passion and expertise in dinner party planning.
3. Picture the plate
If you've ever accidentally prepared a meal that's all one color, you know how unappetizing that can be. Frischkorn gave us a little tip for Easter recipe menu planning that will avoid that snafu entirely.
'Plan your menu by picturing the plate and be sure to capture both sweet and savory options, as well as offering dietary-friendly choices,' she says. 'As always, don't skip the dessert! A beautifully done cake, cupcakes, or cookies are not only delicious but add to your decor as well.'
Capture the colors in the food in your Easter table decor ideas and you will have even more success. If you're looking for specific brunch ideas, Frischkorn says 'Quick, easy, and aesthetically pleasing food options such as quiche and seasonal salads, as well as a festive beverage, are all great options.'
After the heaviness of all that winter fare, Frischkorn tells us that now is the time to create a spring recipes.
'For food, fresh options like fruit and veggies that are in season are perfect,' she says. 'Focusing on the small details can have a big impact, too, such as festive cocktail napkins or colorful ribbon to help elevate your tablescape.'
Fraser wholeheartedly agrees. 'The most exciting thing about hosting during the spring time is the seasonal produce,' she says. 'I curate my menus based on what's in season. Asparagus, arugula, and berries will be in season [in April], so create vibrant salads and dishes incorporating these.'
4. Plan the Perfect Tablescape
Along with fresh flowers, Frischkorn says that you can do as much or as little tablescaping as you'd like. Just make sure your plates and serverware pack a punch.
'Investment serverware and glassware that stand out will last a lifetime, will never go out of style, and can help decorate your space when you're limited on decor.'
If you do want to splash out on decor, then pay attention to the details. 'Cute cocktail napkins are a simple and easy way to elevate your party decor. It's a small touch but shows you're ready for anything,' says Frischkorn. 'A variety of candles – like tealights, pillars, and tapers – are fabulous at changing the mood and vibe of your home, too!'
And when all else fails? Pull out the double-sided tape. 'Double-sided tape is a must-have and can come in handy in so many ways,' says Frischkorn. '[Use it to] hang balloons and wall decor, create an Instagram-worthy backdrop on the wall, and more!'
We use Gorilla Double-Sided Mounting Tape from Walmart.
Spring Floral Table Runner
If you don't want a new set of plates, this cotton runner can revitalise your usual tablescape.
5. Stock the bar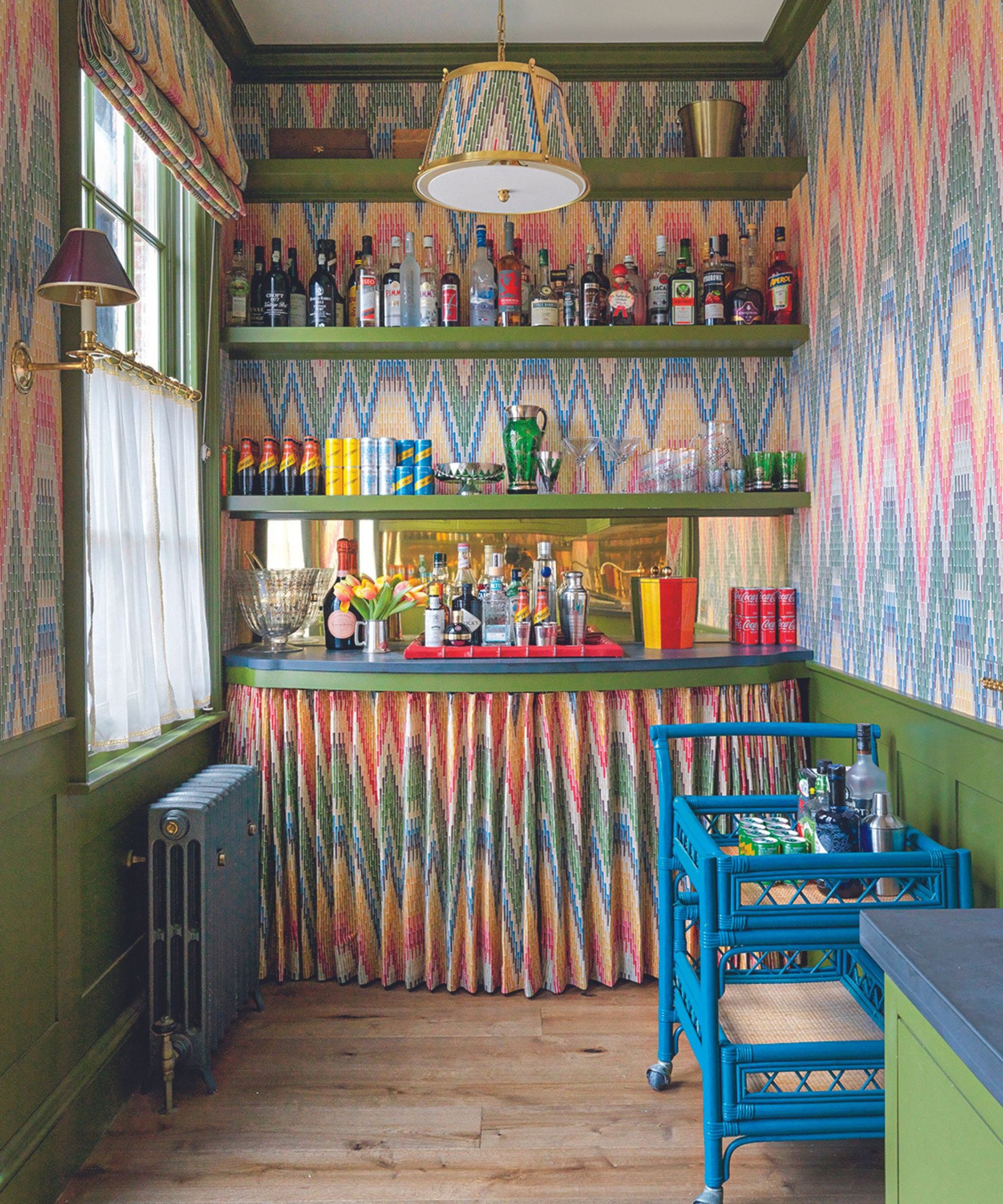 While your food menu is definitely important, it's likely your guests will spend more time drinking than eating – and it's important to get your home bar ideas prepared.
If you're having alcohol at your party, Frischkorn says, 'Always have two to four bottles of wine on hand, as well as tonic, seltzer water, and vodka. These are the most popular beverages and mixers, while also offering a variety. Also, have non-alcoholic beverage options that aren't just tap water. With the rise of the zero-proof lifestyle, having another option on hand is a nice and intentional touch.'
If you're going alcohol-free, you don't have to only serve soda or juices. You can make a mocktail bar, or even just set out fresh fruit and other easy add-ons.
'Fresh garnishes such as mint, lemon, and lime, to spruce up drinks and make them look pretty!' says Frischkorn.
We have plenty of tips on how to host a cocktail party, too.
6. Make a dedicated kids' zone
Easter comes with some obvious built-in activities like making an Easter wreath, making Easter baskets, decorating Easter eggs, and then hunting for them, but Frischkorn says you should make the most of the warm weather and set up an area just for the little ones.
'Chalk art, colored sand art, and coloring books are all great options to keep kids entertained,' she says. 'Consider setting up a kids-only table with pre-packaged activity bags as a fun and festive Easter basket.'
You can conjure up your own Easter craft ideas, or to save time, Amazon has a vast range of Easter craft activity packs.
7. Opt for a themed party favor
If you're hosting Easter, then it's obviously a priority that any little ones in attendance leave with some sweet treats. But Frischkorn says you shouldn't forget about your adult guests, either!
'I always love gifting fresh potted herbs or plants for people to take to plant in their garden or keep in their home,' she tells us. 'Similarly, seed packets for your guests to plant at home are very appropriate for new growth the season represents.'
It's easy to grow Easter cactus, and they make a lovely gift for adults to take home.
8. Make an Easter playlist
To really elevate your Easter party, Fraser notes the importance of appealing to all the senses – not just taste and sight!
'A memorable meal is all in the details,' she says. 'I carefully choose a playlist that will set the mood – for an Easter brunch, I'd choose an uplifting artist, like Clara Luciani.'
No matter what, Fraser says that her mission for every party remains the same. 'My goal is for everyone to be comfortable and sit around the table for hours sipping and chatting.'
9. Evoke Easter in scents
'I also am thoughtful about scents,' says Fraser. 'I have a candle burning in the bathroom, and I am meticulous about lighting. The lighting of an al fresco brunch on my terrace in Brooklyn usually speaks for itself, but near the end of the meal, when the sun sets, I like to have dangling lights and candles burning on the table.'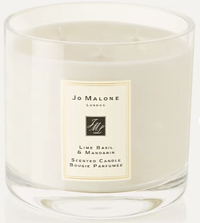 FAQs
What do people do at an Easter party?
Most people tend to center an Easter party around brunch or lunch, and an Easter egg hunt. However, younger children will love the chance to make an Easter basket first, then use them to collect eggs hidden around the yard.
---
Easter parties don't need to follow a fixed timeline. Unlike Christmas, this holiday is much more flexible, and, because they are often held outside, more weather-dependent.
Sign up to the Homes & Gardens newsletter
Decor Ideas. Project Inspiration. Expert Advice. Delivered to your inbox.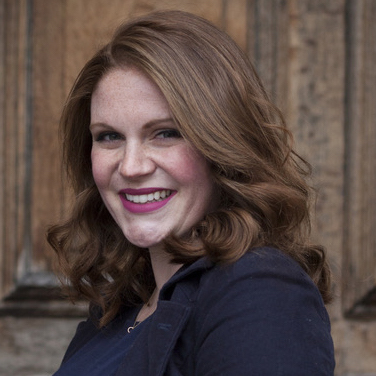 Ashley Chalmers is a freelance writer for Homes & Gardens with over 10 years' experience as a digital writer and content creator. Ashley started her career in entertainment and fashion PR in New York, before moving to the French countryside and taking up travel blogging. Now, Ashley lives in London. Her passion for travelling is only matched by her love of making her house feel like a home, and she loves to include her finds from around the world in her decor.