How to decorate Easter eggs – for a pretty seasonal display
Discover how to decorate Easter eggs with painting, decoupage and more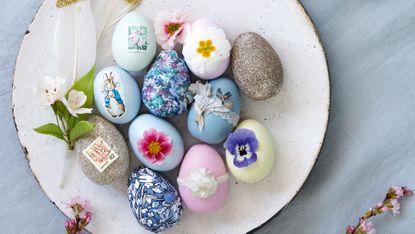 (Image credit: Kasia Fiszer / Styling Pippa Blenkinsop)
Learning how to decorate Easter eggs is a fun way to make a seasonal display, and is an activity that the whole family can take part in.
If you're looking for Easter egg ideas that are stylish as well as enjoyable to make, then painting or decoupaging on to eggs is ideal, as you can choose pretty colors and prints, and tailor the designs to your other Easter decorations and Easter craft ideas.
You can arrange your decorated eggs together on a plate to make an Easter table centerpiece. Alternatively, paint on names and use them to make place settings for a celebration dinner.
Don't forget to complement your egg display with beautiful Easter wreath ideas.
How to decorate Easter eggs – step-by-step guide
There are several ways to decorate Easter eggs, so why not mix and match different designs for an eclectic display?
It is essential to prepare your eggs before decorating. If you don't want to save your eggs for next Easter, you can simply hard boil the eggs and allow to cool before decorating. Otherwise, you will need to hollow them out.
1. How to hollow out an egg
To hollow out an egg, insert a large pin into the top end to make a small hole.
Then, make another hole in the bottom of the egg. Push the pin right up to break the yolk, and wiggle it around to make a slightly larger hole than at the top.
Holding the egg over a bowl, gently blow through the top hole to force out the egg.
When the shell feels empty, rinse it and immerse it in a bowl of warm water to wash the insides.
Allow the egg shell to dry before decorating.
2. How to paint Easter eggs
You can paint Easter eggs using watercolor, acrylic paint or emulsion.
Use a thick brush for the base color, and a fine brush for painting detail work, such as flowers or names.
It's best to decorate in two halves, placing the egg in an egg cup or carton to allow each half to dry.
Always allow to dry between coats.
It's possible to dye your eggs using liquid food dye, diluted in water. Add around 10-20 drops to half a cup of boiling water. The colors will be light pastels, but if you want them to be more vivid, you can add a splash of vinegar to the mix.
3. How to decoupage Easter eggs
Why not learn how to decorate Easter eggs with decoupage? This traditional craft involves covering a surface with decorative paper or fine fabric, then sealing with layers of varnish.
Choose your papers and tear or cut out small sections or images – these could be from magazines, gift wrap or craft papers.
You can alternatively use strips of fabric, but these must be fairly lightweight.
Attach the papers or fabric pieces using white school glue – or PVA – and an old paint brush.
Decoupage usually involves overlapping different papers until the desired effect is achieved. However, if you only want to partially cover the eggs with decoupage, then paint them first.
When finished, you can apply several layers of varnish to seal the design and make your egg last for future Easters.
4. How to cover Easter eggs in glitter
To make sparkly eggs, you'll need a pot of glitter and white school glue – or PVA.
Dip one half of your egg in glue, and allow it to drip off. Alternatively, you can use a thick paintbrush to coat the shell.
Dip the egg half into a pot of glitter, moving it around to ensure it is well coated.
Place the egg in an egg cup or carton to dry, then repeat the process on the other side.
Once dry, you can repeat the process if the glitter coating isn't as thick as you would like.
5. Add finishing touches
When choosing how to decorate Easter eggs, don't forget the finishing touches.
There are so many different accessories you could adorn your eggs with, so get creative. Some good ideas are stamps, flowers, name tags, buttons, lace and ribbons.
Once your eggs are dry, simply use glue to attach your chosen decorations.
Sign up to the Homes & Gardens newsletter
Decor Ideas. Project Inspiration. Expert Advice. Delivered to your inbox.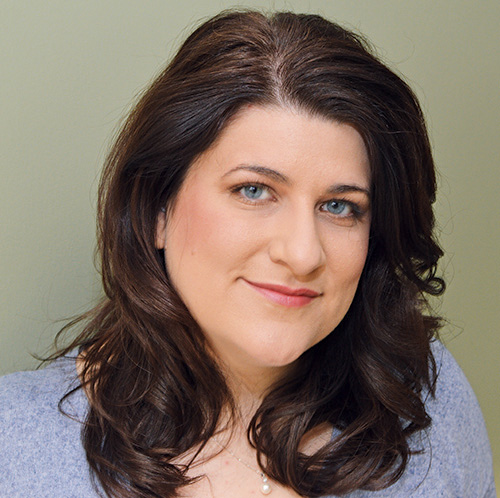 As editor of Period Living, Britain's best-selling period homes magazine, Melanie loves the charm of older properties. I live in a rural village just outside the Cotswolds in England, so am lucky to be surrounded by beautiful homes and countryside, where I enjoy exploring. Having worked in the industry for almost two decades, Melanie is interested in all aspects of homes and gardens. Her previous roles include working on Real Homes and Homebuilding & Renovating, and she has also contributed to Gardening Etc. She has an English degree and has also studied interior design. Melanie frequently writes for Homes & Gardens about property restoration and gardening.