How to make a mocha – explained by chocolatiers and baristas
Mochas are arguably one of the best coffee drinks. Combining the naturally complex flavors of coffee and chocolate is an art, here's how to perfect it.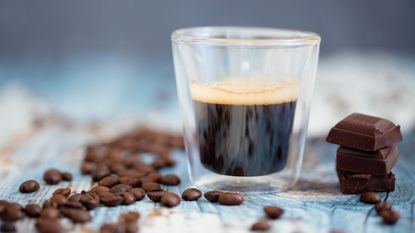 (Image credit: Getty Images)
Sign up to the Homes & Gardens newsletter
Decor Ideas. Project Inspiration. Expert Advice. Delivered to your inbox.
Thank you for signing up to Homes & Gardens. You will receive a verification email shortly.
There was a problem. Please refresh the page and try again.
I love chocolate as much as the next person, if not more. As a barista and self-confessed choc-oholic, I think my thoughts on mochas are easy to guess. These drinks are like all of my favorite things in one, steamy, sweet cup.
The coffee bean and the cocoa bean share a lot of similarities, namely that neither are actually beans. Technicalities aside, they have similar flavor profiles and taste sensations. They can be bitter or sweet with earthy and nutty notes. They're creamy and caffeinated, so when you brew them together, you can make a pretty special drink.
When I was a barista, I experimented with a range of mocha recipes. I tried cocoa powder, pure chocolate, fresh coffee, drip coffee, instant coffee, and everything in-between. It's really easy to make an tasty mocha and with a few elevated extras, you can make a mocha that will change your coffee order – if it isn't a mocha already.
If you start with one of the best espresso machines or moka pots, you're in a good place. Throw in some top quality chocolate, as recommended by chocolatiers, and you're good to go.
What is a mocha?
Mochas, also known as mochaccinos, combine espresso, steamed milk, and chocolate to create an indulgent drink that I refer to as a 'cocoa charmer'. If you don't like coffee, a mocha is one of the best places for you to start.
Cocoa or chocolate can taste bitter on its own. However, if you choose the right blend for your coffee, it can perfectly complement the notes of your coffee, adding flavor and sweetness.
I recently did a coffee testing session with the founder of Artisan Coffee Co, Ashley Palmer Watts. Ashley worked with chocolatiers to create chocolate specific to each different type of coffee that he brews. He told me, 'even people who don't think they can taste different notes in coffee can find chocolate really helpful. They're a 'tasting catalyst' if you like. Chocolate will amplify the flavors of your favorite bean. Once you've paired these two together, you won't go back'.
I have to say, his The Big Shot Chocolate disks were incredible. I've since melted them into my coffees to make a mocha and they're the perfect pairing. Ashley is right about this – and so many other things.
The balance of flavors, combined with a caffeine and sugar boost, can be everything you need to put a spring in your step. There are plenty of low sugar options too, so you can enjoy a caffeine boost without the sugar.
Coffee Expert
Coffee Expert
Ashley Palmer-Watts
Ashley spent years as a double Michelin Star chef before turning his hand to coffee. In 2021, he founded Artisan Coffee Co. Using his chef's palette and passion for quality, he has developed a simple, but incredible coffee business.
How do I make a mocha?
There are lots of different ways and I'll explain them all, but if you want to make the best mocha on the market, you have two options.
Option number one is technically perfect and it's my favorite by a mine. I used to follow this recipe when I was a barista and my (decaf version) became a customer's pregnancy craving so much that her partner ended up buying a coffee machine to make these himself.
You need to start with the best quality coffee and chocolate you can find. Good quality coffee isn't hard to come by. If you buy organic, whole beans, well-suited to your flavor preferences, you shouldn't have a problem. Polly Woodruff, Head of Product at Divine Chocolate says that it's easy to spot top-quality chocolate. She says 'the secret is to look for a glossy, silky sheen, a clean snap, and smooth and creamy mouthfeel. Real cocoa butter should melt quickly in your mouth.
Chocolate Expert
Chocolate Expert
Polly Woodruff
Polly is Head of Product at Divine chocolate. They're a co-owned B-corporation and they've been making incredible quality chocolate for years. They've won numerous awards and certifications for their bars.
To start, warm up your stainless steel milk jug by filling it with hot water and then emptying it. Then, I place a handful (0.7 oz) of good quality dark chocolate into the warm jug. I use Divine's 70% bars (at Walmart) because they are organic, certified by the Soil Association, and all of their chocolate tastes incredible.
Once you're chocolate is in the jug, pour over one cup of milk and use a good quality milk frother or steam wand to froth your milk. If you're doing this by hand, you need to make sure that your milk is moving in a vortex. The warm milk will melt the chocolate at the bottom of the jug until you have a frothy, glossy, hot chocolate.
Place this on the side and pull an espresso shot from your espresso machine – I would recommend Breville's Bambino Plus (see our review) – or your moka pot, like this one from Amazon . Pour your milk over the espresso and you will have possibly the richest mocha you'll ever taste.
If you don't want your mocha to be a borderline dessert, you will need follow my alternative mocha recipe. This requires cocoa or hot chocolate powder in the place of melted chocolate. Again, I use Divine's cocoa powder, at Walmart for the same reasons as the chocolate. Mix three teaspoons with milk, so that it forms a paste. Then, add one cup of milk and use a milk frother or steam wand to froth your cocoa and milk mix into a hot chocolate.
Use your espresso machine to pull an espresso shot or your moka pot to make an espresso. Cup the crema off the top of your espresso before adding the hot chocolate. Although the crema indicates that you've made a good coffee, it tastes ashy and bitter.
The Barista Pro might do more than you need it to for simple hot chocolates and mochas, but it's a worthy investment. One of its many talents is pulling a good shot of coffee (and it froths milk well too).
You can find out more in our Breville Barista Pro review.
This is one of my favorite espresso machines, because it can emulate most of the functions of the Breville espresso machines, but doesn't come with the same price tag.
You can find out more in our Casabrews 5700 Pro review.
This compact espresso machine is simple. It will froth you incredible milk and pull an excellent espresso. When you're making a mocha, that's all you need.
You can find out more about the Breville Bambino Plus in my review
This moka pot was made in Italy, where authentic coffee comes from. It's easy to sit on the stovetop and you'll make a rich and sweet espresso.
Moka pots aren't known for their size, but this one can brew enough coffee for ten. You can rely on it for top-quality coffee and it will work on induction hobs as well as gas.
Tips and tricks for making a mocha
Lots of baristas and chefs will put their own spin on mochas. There are some obvious variations, such as the type of chocolate or cocoa powder that you use. I've tried mint chocolate (very good), salted chocolate (even better), and orange chocolate (my personal favourite).
When it's hot outside and you still want a caffeine fix, I would recommend making some coffee or hot chocolate ice cubes. If you add these to your brew you can make an iced mocha. It's like drinking an ice cream. I think my obsession with these is bordering on a problem. I've recently started making cold brew coffee at home and using cold brew concentrate. This is smoother and sweeter. The first time I made this combination, I drank five in one day (and didn't sleep).
You can also get garnishing. If you have whipped cream and chocolate or caramel sauces, drizzling these over can make for a tasty treat.
If you're looking for a more filling and nutritious option, you could use your hot chocolate powder as a variation on the coffee smoothie trend. I really enjoyed this as a post-workout drink. When I added some cocoa powder, it was even better.
FAQs
Are mochas good for me?
That's a broad question and the answer depends on your personal health. Generally, mochas have more sugar in them, so if you are watching your health, replacing your daily Americano with a mocha won't do you much good. However, as a treat, or using low sugar alternatives, mochas can be a delicious variation on your caffeine kick
What chocolate should I use in a mocha?
The store or café mochas that you're used to will contain milk chocolate. It's sweeter and more palatable. You can combine it with almost any coffee type and it will balance out acidity levels. I would recommend dark chocolate with an Ethiopian bean. This will be really rich and slightly bitter, but it won't mask the flavours of your coffee beyond recognition
Can I use solid chocolate in my mocha?
It's how I make my signature mocha, so absolutely. I would recommend melting solid chocolate into warm milk and then adding it to your espresso.
Can mochas be dairy free or vegan?
If you use a plant based milk and dairy free chocolate (which dark chocolate often is), yes, they can be vegan and very very delicious.
---
Final Thoughts
There's another word for nirvana, moksha. The fact that this transcendental state of happiness sounds like mocha is no coincidence. This is an incredible drink. If you try one in a café, it will probably taste too sweet. However, if you make it at home, you can adjust your flavors for a mind-blowing mocha experience.
Sign up to the Homes & Gardens newsletter
Decor Ideas. Project Inspiration. Expert Advice. Delivered to your inbox.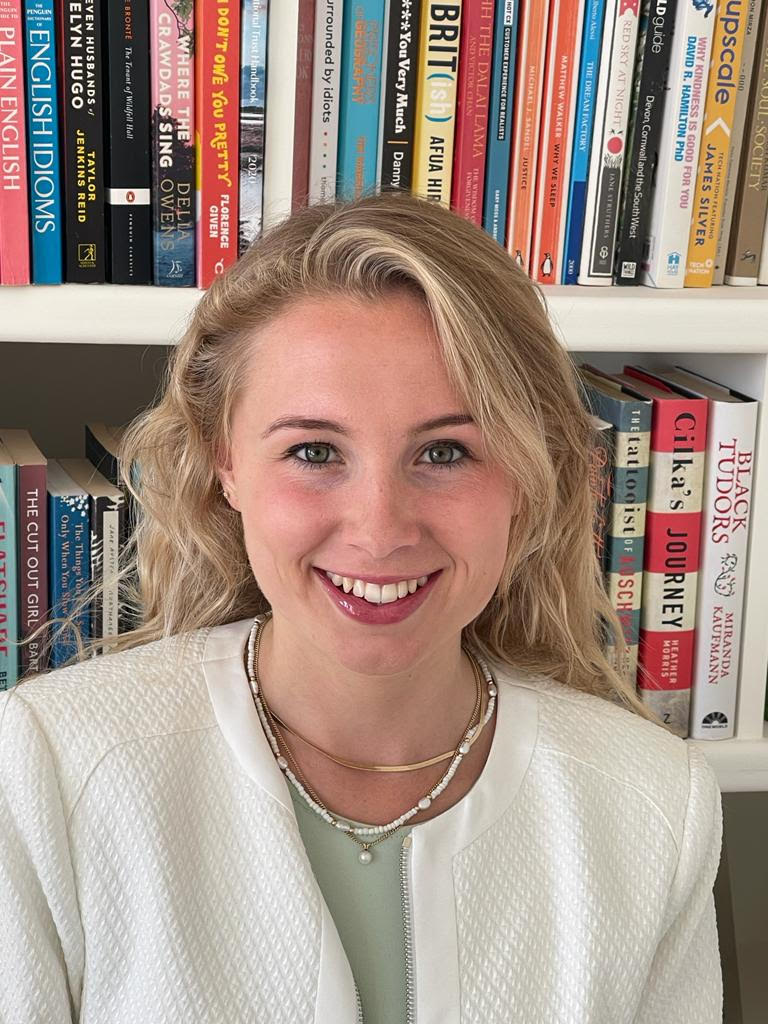 Laura is our eCommerce editor. Before Homes & Gardens she studied English at Oxford University. Alongside her studies, she qualified as a barista and trained as a master perfumer. This makes her our certified expert for all things coffee, candles, and fragrance. She has passed our five-step tests to become a certified Customer Advisor, making her our resident expert. Laura has worked for luxury retail brands, reinforcing the importance of quality and style over quantity and fads. She looks for products which have been designed with thoughtful finishes.