6 sleep-friendly bedroom tips – and the buys you need to sleep better
The essentials of a good night's sleep right this way...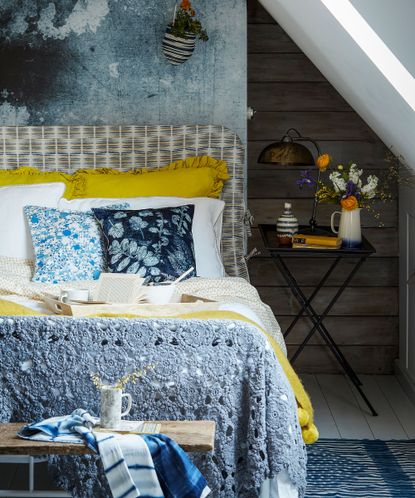 (Image credit: Future / Dan Duchars)
A sleep-friendly bedroom starts with the best mattress, that's a given. But it's also essential to pay attention to other elements of your bedroom design. Our bodies sense that it's time for bed based on our physical environment, so the light, sounds, and temperature in your bedroom can directly relate to your ability to fall and stay asleep.
Bedrooms are meant to be for sleeping. Any other activity, be it working, watching TV, or even eating, can cause our brains to dissociate the space from sleep. So, if you're suffering from poor sleep, why not reclaim your bedroom and to set it up for snoozing?
See more bedroom ideas for every space, style and budget in our dedicated gallery.
6 sleep-friendly bedroom tips and buys
Implement these tips and you'll soon find your sleep-friendly bedroom to be the respite it deserves to be – and you'll improve your sleep in no time.
1. Create an environment that you want to sleep in
First things first, it's important to create your dream bedroom set up, with the bed serving as the foundation to a great night's sleep. Start by considering if it's time to replace any bedding.
Mattress experts suggest you replace your mattress every seven to 10 years, while pillows should be replaced every one to two years. Sheets depend on how often you rotate them around and wash, but those also should be replaced annually.
See: Best pillows – our pick of the top buys to make your bed a haven
Today's top pillow to buy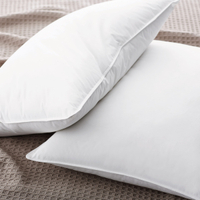 Legends Hotel Best Down Pillow | $119 at The Company Store
Save 25% through March 21st with code BFF2021
A pillow can make or break your bed. If it's feeling flat or lumpy it may be time to replace, and if you're waking up with neck aches from the pillow being to lofty or too low, it may be time to reconsider your pillow based on your sleep pillow. The Company Store's hypoallergenic White European 600 fill power down pillow takes all sleep positions into account, offering its pillow in soft, medium, firm, and extra-firm options.
Luxury sheets for a hotel feel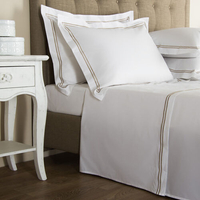 Frette Hotel Classic Sheets Set | $500 for Queen at Bloomingdale's
Give your bedding the feeling of your favorite hotels and resorts with a luxurious sheet set. The crisp cotton percale set will sleep cool and comfortable throughout the night and includes a fitted sheet, top sheet and pillowcases
Today's top mattress pick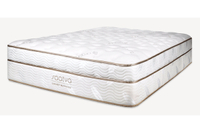 Saatva Classic Mattress
Save $200 off purchases $1,000 or more through March 22nd
If there was a mattress that could please even the pickiest of the sleeper, it would be this hybrid mattress from Saatva. It features CertiPUR-US® certified foams and individually pocketed steel coils for a sleep experience that offers the perfect mix of contouring support and cushioned comfort -- thanks to the luxe 3-inch pillow top.
Choose from two heights and plush soft, luxury firm (medium), or firm firmness ratings so you can choose the mattress according to your preferences or sleep type.
2. Control the lighting
While a bright, airy bedroom is more than welcome during the day, come bedtime, a good set of blackout or privacy curtains can make the difference between falling right asleep and being distracted by outside lights. Same with in the morning, being greeted with daylight streaming in or waking up in the darkness comes down to personal preference. However, if you're easily distracted by light when you're sleeping, it can disrupt sleep cycles. Then, you should work to adjust harsh overhead lights with dimmers, removing objects that emit light like LED clocks or devices with sound.
Before bed, overhead lights can be a little too stimulating, and dim bedside lighting will create the right ambiance as you pull yourself into bed.
Whether you dislike waking up in darkness, or the complete opposite, these products can help.
Blackout curtains, perfect for neutral schemes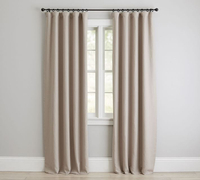 Custom Belgian Flax Linen Rod Pocket Blackout Curtain | Ranging from $38-$701 per panel at Pottery Barn
Light filtering and blackout curtains are a must-have for blocking light from streaming through. They also help muffle outside sounds to a certain degree and can help regulate the temperature in a room. This Belgian Flax design has a light and airy look while offering all the benefits of a blackout-style curtain. They're available in increments from 24"-180" inches in width and 25"-100" inches in length for a custom fit.
The one buy you need for smart curtains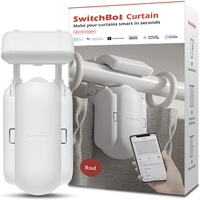 SwitchBot Curtain Smart Electric Motor | $99 at Amazon
While automatic shades are growing in popularity, if you have custom-curtains, or simply not looking to go through the hassle that comes with motorized drapes, SwitchBot clips onto your existing curtain rod, and can be controlled by you with your smart assistance or an app, or put on a timer to open and close. If you constantly forget to close your drapes at night, or wanted to be greeted with rays of sunshine when you wake, the SwitchBot will become your new favorite indulgence.
3. Mute noisy distractions
Whether it's noise from outside or you can hear the activities of other members of your household who haven't gotten ready for bed yet, noise can be a serious distraction. Ear plugs are useful at blocking sound, but white noise sound machines can help create a soothing experience.
Our favorite find for cutting out unwanted noise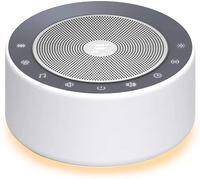 Letsfit White Noise Machine
Add a white noise machine to your nightstand to block out unwanted background noise. This cylinder-shaped design from Letsfit is sleek, compact and can seamlessly blend into your own decor. The white noise machine features 30 sounds, including 8 white noise sounds, 8 fan founds, and 14 audio tracks so you can choose the most soothing track for you. Other features include a night light and timer options for whatever your needs may be.
4. Create the right climate for sleeping
According to the Sleep Foundation, the ideal temperature for sleeping is 65 degrees Fahrenheit (18.3 degrees Celsius) but sleeping between 60 to 67 degrees Fahrenheit (15.6 to 19.4 degrees Celsius) will keep you comfortable. Turning the thermostat down at night may help with temperature regulation and signal your body that it's time for bed.
Portable fans are excellent for keeping you comfortable on warm evenings but rarely do they fit in with a bedroom's desired ambiance. A ceiling fan is also useful to keep you cooler at night, and in summer months, an open window promotes the circulation of fresh air.
If you're truly looking to commit, Google's Nest Thermostat system will revolutionize how you cool and heat your home, and may even lower your energy bill. But most importantly, when you combine a Nest Thermostat and a temperature sensor, you can sleep with your room cool, and elevate the temperature of the unoccupied spaces in your home while you sleep.
Stay comfortable with the Nest Thermostat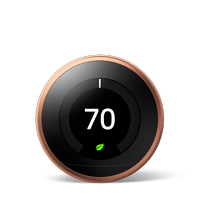 Google Nest Learning Thermostat
If you don't already have this smart thermostat that learns your schedule as you go, we think you're going to want to add one in... for the sake of your comfort and beauty sleep. It adapts quickly to learn your schedule and ideal temperature, can be controlled from afar with your smartphone or a voice assistant, and even shares how much energy you use or save in a Home Report.