Nespresso sale – top quality deals on the best coffee machines on the market
Can't live without coffee? With all the Nespresso sale deals available now, there's no better time to upgrade your coffee machine for 2021.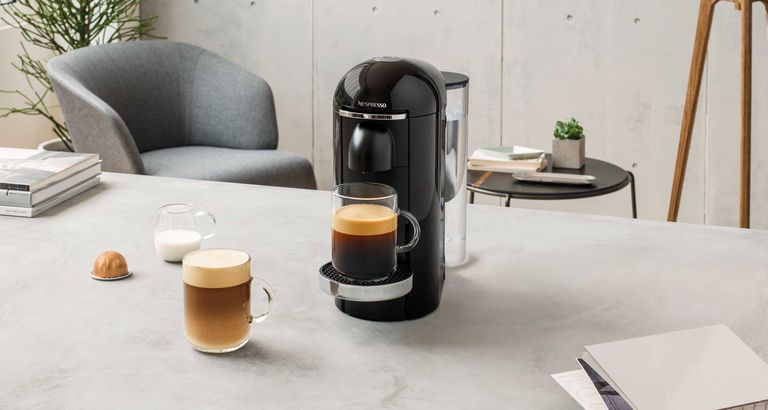 (Image credit: Nespresso)
Fed up of average coffee? Then, say hello to the Nespresso sales. They couldn't have come at a better time, too - with so many people home working, home schooling and doing pretty much everything from home these days, those daily trips to your local coffee house are few and far between so it's definitely worth investing in a new machine to give your 2021 a kick-start.
So if you – or someone you know that may be having a birthday, wedding or housewarming – crave a rich and creamy cappuccino or long for a classic mocha, then there's no time like the present to invest in a Nespresso coffee machine, at a great-value price.
This year, the deals are brilliant – we've scoured the net for all the best offers available and listed them below, separated out into ones for our readers in the US and others for our UK readers. We'll be updating these pages regularly so if you can't find what you want or you've just missed out on another offer, do check back often as chances are we'll find exactly what you want, for less.
For more of the very best buys, from cookware and home accessories to the latest sale edits, visit our January sales page. Otherwise, keep scrolling to see the best of the Nespresso sale.
Scroll down or go straight to the deals relevant for you, via the links below.
Know exactly what you're looking for or have a preferred retailer? Head directly to their Nespresso sale deals using the handy quick links below.
Best US Nespresso sales – quick links
Best UK Nespresso sales – quick links
Best US Nespresso coffee machine deals
We've collated our favorite Nespresso deals on coffee machines for all Stateside shoppers here...
Best UK Nespresso coffee machine deals
Take a look at our top pick of the very best Nespresso deals on coffee machines for readers in the UK below...
Why buy a Nespresso coffee maker?
We rate these highly and they've been part of our coffee maker testing regime for a while. Nespresso coffee makers are perfect if you want the perfect cup of coffee fast – all their four models deliver great coffee via a capsule or pod – see stockists for those below – plus the settings are sensitive enough so that you can get your brew just how you like it.
Where do I buy Nespresso pods or capsules?
Capsules, both the original size and the Vertuo pods, can be purchased either in one-off packets or, if you rely on your morning coffee to get you through the day, it's probably worth signing up to a coffee subscription so that you never run out.
You can buy these online via Nespresso.com or via Amazon in the US or Amazon in the UK.