Interior designer Breegan Jane tells us how to create immediate impact in our entryways
The styling secret lends an element of grandeur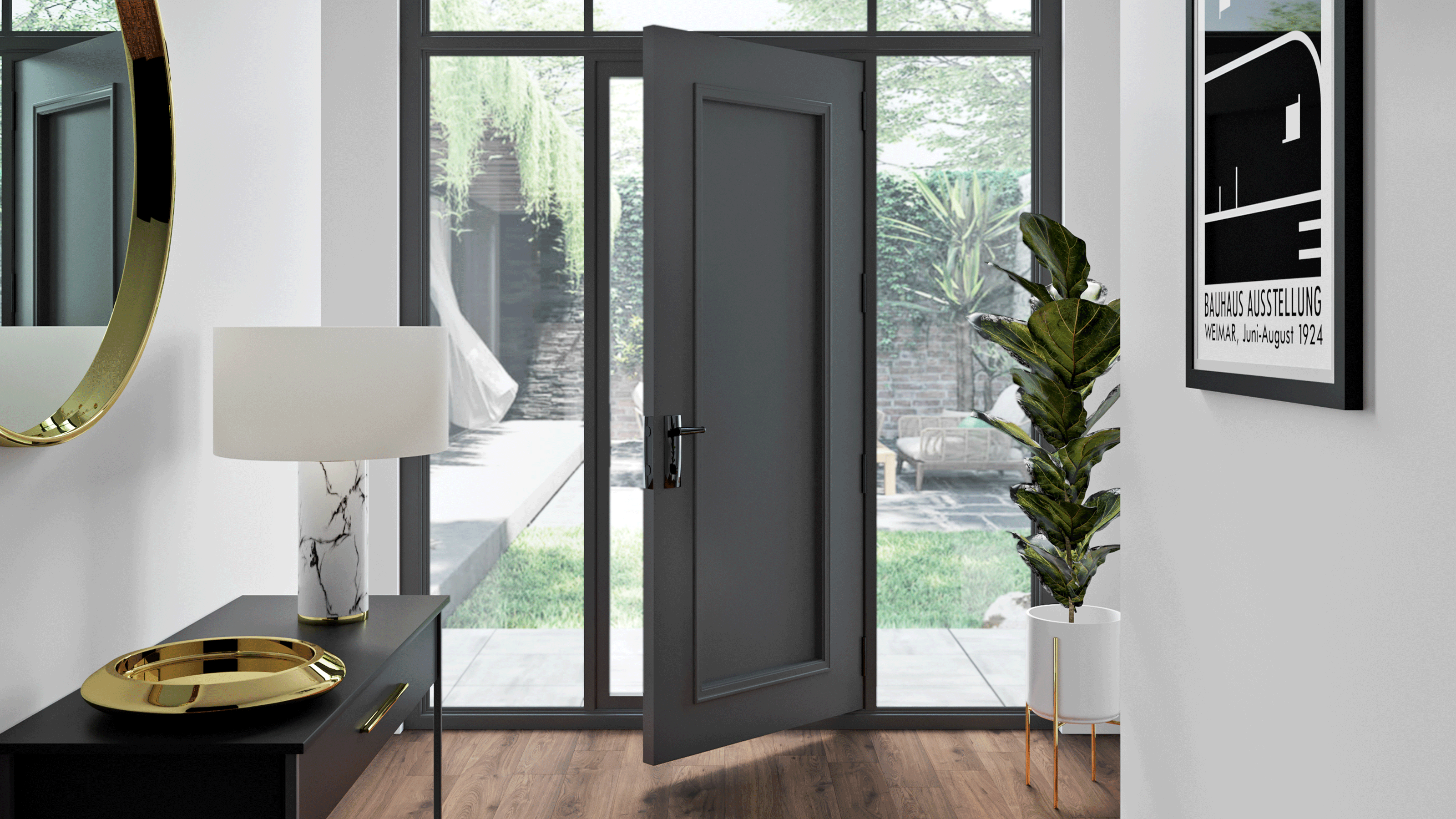 (Image credit: Flooring Superstore)
The holidays are a wonderful time for gathering friends and family. While we like our homes to feel welcoming and curated throughout the year, it's extra important right now.
So if you're looking for ways to elevate your space for guests (and the people you live with), interior designer and HGTV star Breegan Jane has shared a stand-out entryway idea. Note her entryway design secret to give the first chapter of your home impact.
Breegan Jane recently revealed her favorite way to add immediate impact: entry table decor ideas.
'A stately entryway table styled with beautiful books, statement pieces and floral elements,' she says. Her Instagram post below shows a circular, monochrome table styled in a so-careful-it-looks-effortless kind of way.
'This space is both welcoming and elegant, largely due to this curated arrangement,' she writes. The key word here is definitely 'stately.'
By simply incorporating a decent-sized table in the center of the space, and decorative pieces that evoke a sense of history – she has created a moment. Positioned in a large entryway, the table is likely to be the first thing anyone entering this home will notice.
This in itself draws on a great tip – thinking about sight lines and where the eye tends to land when looking around a room. 'Try incorporating a round, entryway table if you're looking to improve your home's first impression.'
Soft rounded edges are always a lovely element to include to offset the many harsh angles of furniture, doorways and windows. Those living in smaller properties may be wondering how to make this trick work within the constraints of a narrow hallway.
A large round table may be out of the question, but there are plenty of narrow hallway ideas to experiment with. A radiator cover ledge or side table styled with a display of seasonal blooms would certainly add some impact and scent.
Breegan also recommends considering how you would describe your home in one word. Thinking about how your home feels – or how you would like it to feel – will go a long way in guiding your décor purchases.
She adds that interior design has the power to change not only how your home looks – great for guests – but how also it feels, potentially doing good things to our wellbeing.
Millie Hurst is Section Editor at Homes & Gardens, overseeing the Solved section, which provides readers with practical advice for their homes. She has been in the world of digital journalism for six years, having previously worked as Senior SEO Editor at News UK both in London and New York. She joined the Future team two years ago, working across a range of homes brands. Millie formerly worked as Senior Content Editor at Ideal Home, taking care of evergreen articles that help and inspire people to make the most of their homes and outdoor spaces. Millie has a degree in French and Italian and lives in North London.