See inside 6 chic celebrity home offices – these A-listers have style
Take the tour of the home offices of Whitney Port, Cindy Crawford, Reese Witherspoon, Zoella, Mindy Kaling and Sophia Bush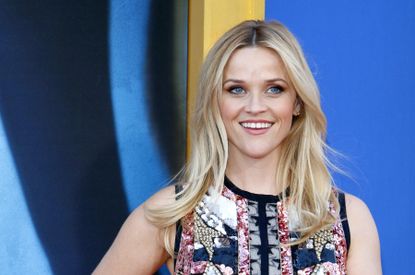 (Image credit: Alamy)
Many people are gearing up for another few months of working from home, and while most of the WFH masses have finally adjusted to the new normal of their bed and their conference room sometimes being the same place, others of us are still trying to curate a perfect out-of-office workspace.
With the line between work and home blurred, it's important now more than ever to give your home office some more love and attention. So whether you're feeling a little uninspired or if you just want to refresh and revive your office space, these celebrities' home offices make for brilliant style inspiration.
Our home office ideas show you more ways to decorate that are smart, practical and stylish.
Reese Witherspoon
Though Reese's work space is mostly white and clean, it contains a few controlled bursts of color – mostly blue, which as we said before when we took a peek into Reese Witherspoon's house, is her favorite shade to use for her interiors.
Her white and gold bookshelves are stacked and lined with novels and small photo frames. Instead of a more traditional office chair, Reese's is plush, cozy, and it features a bold periwinkle print.
Cindy Crawford
Cindy has two home offices with two very different looks. The first office is more traditional. It features a large dark wood desk and a brown leather office chair. Along the windowsill behind the desk, the supermodel added a few photo frames. Photo frames also line the shelves of the built-in bookcase next to the window.
Cindy's second workspace is a lot brighter and more airy. For this office, she chose a glass desk which instantly brightens and opens up the space. Behind the desk is a large Cinderella pairing that gives the room a laid-back, more artsy feel.
Mindy Kaling
'When all of your meetings for the day are video conference calls,' comments Mindy Kaling about this picture. But we were distracted from the PJs by the gorgeous bookshelves in Mindy's work space. It spans two full walls and if its width and height weren't impressive enough, the Mindy Project actress painted the piece sky blue which makes even more of a statement.
She also opted for a simple wooden desk and chair, both of which are subtle enough to keep the bookshelf the focal point. Mindy's home office also shows that she has clearly nailed the art of balancing her work time with mommy time — on top of her area rug is a smaller, colorful play mat presumably for children Katherine and Spencer.
Sophia Bush
'My very first creative zen den. And it's now my recording studio for @workinprogress!' says Sophia Bush of her home office. 'I acquired this Knoll executive desk back in Chicago, and cannot wait to work at it every day. Mixing vintage chairs – one Danish and one Eames – makes it feel a bit more casual.
'We brought in the kitchen ochre with the suspended lamp from @countyltd, and added to both the sound proofing and the vibe by cladding the walls in cork. Now the office serves as a gallery for art and a rotating scrapbook of important moments from life and work! The David Bowie piece was sourced by @rusconistudios, and next to it are Bowie's favorite creativity cards, "Oblique Strategies," by Brian Eno.'
This home office redefines the meaning of the accent wall. Instead of a bold paint color or vibrant print, the walls of this workspace are completely lined with corkboard, showcasing her own gallery walls.
In addition to the adorned walls, the One Tree Hill alum also has shelves full of structures and other tschotskes. Sophia was not afraid to embrace a more maximalist design for this office space.
Whitney Port
In this home office, the gallery wall is undoubtedly the star of the show. Whitney used multiple art prints to create a soothing vibe in the space just above her sloane desk. On the desk itself is where the former Top Model judge houses her laptop, a desk lamp, and a few decorative trinkets. Whitney also added a large plant in to bring just a touch of nature into her work space.
Zoella
Zoella has managed to create a home office that is airy and full of life. Though the ceilings of her space are vaulted, they are high enough that the room still looks open and uncluttered.
'I love this room in our house, my own little space to feel creative and be productive!' says the influencer. 'I do feel like it's almost time for a little makeover though, maybe a pop of colour on the walls and a bright sofa?'
In addition to the globe desk lamp, Zoella also brings even more warmth and coziness to her office by stringing fairy lights along the walls. She uses the wooden credenza to store a record player and a few pieces of artwork.
Her white desk is large enough to house two different computer screens, a rose gold wire memo board and a few personal touches, like her plants and a scented candle.
Sign up to the Homes & Gardens newsletter
Decor Ideas. Project Inspiration. Expert Advice. Delivered to your inbox.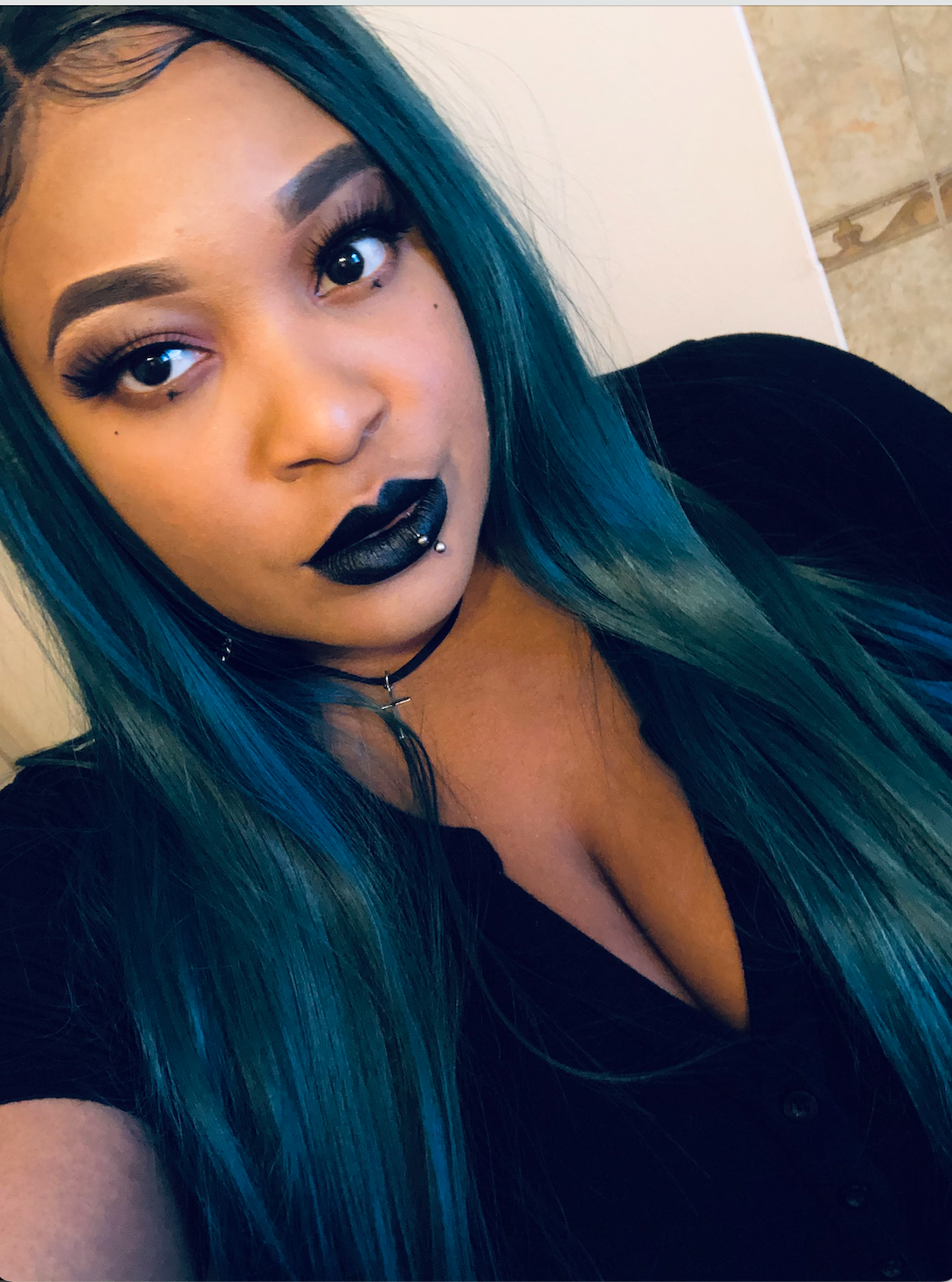 Shanicka Anderson is a writer, editor and creative from New York. Her work can be found on OK! Magazine, Bustle, gal-dem, The Tempest, and more. She holds a Bachelor's degree in English Literature and Creative Writing. She was previously associate editor at OK! Magazine and J-14 Magazine online. She writes for Homes & Gardens about all things design and celebrity.