diptyque celebrates 60 years by launching this exquisite home décor collection
Light up that diptyque candle – and shop this impeccably chic collection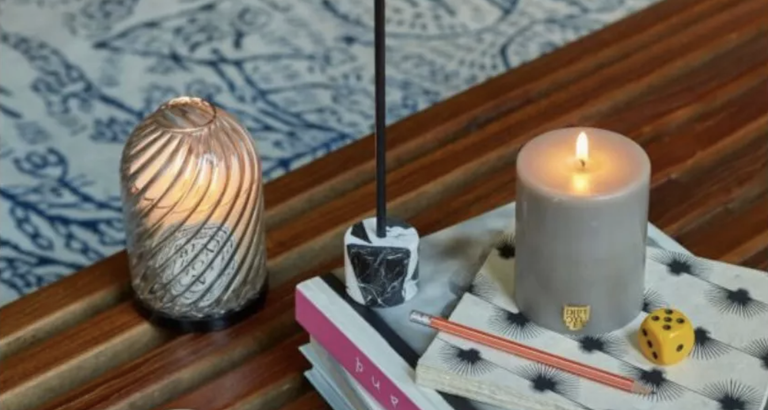 (Image credit: Diptyque)
diptyque is in a league of its own. 
Prior's to the brand's existence, candles had one reason for their existence: to smell good – fill homes up with the sweetest-smelling aroma possible, and that was it. diptyque took that concept and raised the standard. 
The luxury candle brand, known for its black and white vessels, has been updating tabletops and rooms alike for decades and after their sweet-scent has burned dry, the glass vessel is sleek enough to be repurposed. From pencil holders to makeup brushes, diptyque's glassware is a staple on many shelves. 
For the past 60 years, diptyque's one-of-a-kind vessel has been a regular in our home décor, and in honor of this monumental occasion, they're once again raising the stakes. 
On the heels of their 60th anniversary, the brand has launched 'Decorations'. This latest endeavor – set to be released in stages throughout the year – focuses on one-of-a-kind items that pay homage to the brand's roots. 
Founders Christiane Montadre-Gautrot, Yves Coueslant, and Desmond Knox-Leet opened up diptyque as a bazaar in Paris – showcasing all of their most prized-possessions found on their global excursions. Filled with electric textiles and rare gifts, the founders let their creativity blossom, later transforming into the world-renowned brand we all know (and love). 
Drawing on the founders' original sources of inspiration, diptyque's new Decoration collections will feature one-of-a-kind items in small assortments, in partnership with exceptional artisans from around the world. 
The first collection, Entertaining Geometry, includes a mix of beautifully crafted porcelain tableware, Murano glassware, vases, trays, candle accessories such as lanterns, hand-painted stands, and more.   
Playing with the kinetic curves and the classic black and white hues of diptyque's oval logo and geometric textiles pulled from the brand's archives, the new designs can artfully live together or separately to enhance interiors with vibrant shapes and scents. 
For those who are overwhelmed with joy over this announcement, you're not alone – shop the exquisite collection below. 
1. Make a statement with tableware
From plates to small cups, placemats, and trays, the brand has developed a selection of tableware offerings in a cohesive black-and-white color scheme for guaranteed unity. 
Shop the entire tableware collection here
2. Accentuate your favorite candle with a holder
Put your favorite candle on a pedestal courtesy of diptyque's delicately detailed assortment of candle holders. With the same black and white contemporary aesthetic as the other items in the collection, this selection will create a striking statement whenever utilized. 
Shop the full candle holder collection here
3. Implement these decorative items sporadically
Decorative objects are essential for anyone looking to elevate their space, and they're even more in-demand when you indicate an item that is both decorative and useful. diptyque was spot-on when curating this selection of items – filled with fragrance objects, paperweights, and vases. Each is as magnificently marvelous as the last.  
Shop full decorative objects collection here
4. Marvel over these candle accessories
Topping off our list – and candles – this comprehensive selection of candle accessories is a no-brainer. From snuffers to candle lids and candle stands, this impeccably chic category is impossible to resist. Plus, how can you dare to light up your Baies candle now without topping it off with one of these magnificent must-haves? You simply cannot. 
Shop the full candle accessories collection here