Diptyque's latest candle collection delivers scents from across the world
Diptyque's limited-edition scented candles will take you on a journey throughout Italy, Lebanon, Japan, and more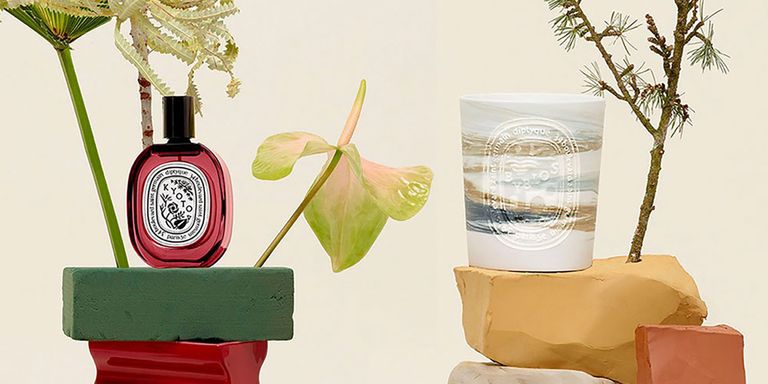 (Image credit: diptyque)
By Brittany Romano published
For 60 years, Paris-born luxury perfumier Diptyque has been infusing rooms with wonderful scents from the world's best candles. To commemorate six decades of the best home fragrances, the luxury label has decided to take a holiday – and we are all invited.
This fall, you can be transported to a charming café in the heart of Lebanon, whisked away to bask in the sun on an island off of Venice – then arrive in Kyoto – all without leaving your home.
We are talking, of course, about Diptyque's brand new 'Le Grand Tour' collection.
Diptyque's 'Le Grand Tour' collection
In this new collection, Diptyque brings magical destinations alive, allowing you to experience the essence of Paris, Venice, Milies, Kyoto, and Byblos. We explore them, below.
1. Paris
Paris Scented Candle for $105, at Diptyque
Diptyque's Paris scent embodies passing antique shops before losing ourselves in the pages of old books found on the booksellers' stands. At the heart of the arrangement, notes of polished wood and the spicy vanilla accents of weathered books and paving stones evoke this Parisian atmosphere where art meets history.
2. Venise
Venise Set of 3 Travel Size 7.5ml for $95, at Diptyque
The second stop on your journey is in Venise — a location that's near-and-dear to the founder's hearts. Well-known to those familiar with La Serenissima – the vegetable garden of Venice – the scent is reminiscent of mandarin, green, aromatic notes of bell pepper, basil, and tomatoes.
3. Milies
Milies Scented Oval for $70, at Diptyque
The routes of Mount Pelion begin by the sea and reach Milies in Greece, the third stop-over of Le Grand Tour. On the way, fields of fig trees lined with cypresses. Further on, the fragrance of the immortals meets the cool breeze of the Mediterranean. The Milies perfumed oval and its marble beads, offered in a limited edition.
4. Kyoto
Kyoto 100mL Eau De Toilette and Furoshiki Wrap for $190, at Diptyque
The next stop-over on Le Grand Tour is the Kyoto candle. Inspired by Ikebana, the art of Japanese floral composition, it is consisting of three notes: the rose, incense, and vetiver speaking to the people, the heavens, and the earth.
5. Byblos
Byblos Scented Candle 300G for $165, at Diptyque
The fifth and final stop on the journey is Byblos. Influenced by the oldest port in the world, the large model Byblos scent consists of notes of roasted coffee and cedar, housed in a mixed earth pot. With surprising accents of cardamom, time stands still in a quaint cafe in the old souk of Byblos.
Brittany Romano is Future's U.S. Shopping Editor, residing on the Upper East Side in New York City. Originally hailing from Connecticut and a graduate of New England College, Brittany started her career as a freelance fashion market assistant at Marie Claire. She later joined AMI, where she designed a highly profitable commerce vertical. Noted for her award-winning content, she's covered everything from celebrity beauty hacks to the most lavish home decor; Brittany has maintained her penchant for the finer things in life.
If a genie granted Brittany one wish, it would be for Kelly Wearstler to bring her vision to life and transform her living space, but until then? You'll find Brittany continuously evolving her chilled-out sophisticated style, shifting her attention to eclectic pieces (with a hint of retro), grounded by a rich understanding of history, focused on functionality, luxury, and quirkiness.
Find her on Instagram @ItsBrittanyRomano