HGTV star Erin Napier shows off her gorgeous living room and kitchen – packed with pre-loved furniture
The Home Town host reveals how her second generation, 25 year old sofa is her most treasured – and fought over – piece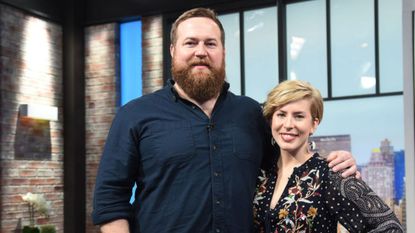 (Image credit: Getty Images)
HGTV star Erin Napier is known for her striking style. One glimpse at her previous work shows the Home Town host tends to gravitate towards designs that would be dubbed as grand millennial style – combining traditionally cozy and homey pieces with newer elements. Think vintage-inspired patterns teamed with industrial-style furnishings like exposed beams and ultra-modern light fixtures.
A simple way to bring this popular interior design trend into your space is with pre-loved furniture, and it's no surprise that Napier has opted to incorporate some previously owned pieces into her own interior design. Namely, the soft oatmeal-hued couch that was passed down from her mother when she married her husband and co-star Ben Napier.
'The oatmeal colored sofa is 25 years old, the greatest sofa my mama ever owned that was passed down to us when we got married,' the designer wrote in an Instagram post.
Complementing the rest of Napier's fearlessly bold living area with ease, the neutral couch brings a touch of calm to the otherwise vibrant space.
Napier went on to explain that the couple had the couch reupholstered to keep it in excellent condition.
'I had it reupholstered by our buddy Matt at @preservation_upholstery in a linen blend performance fabric that's easy to clean,' she said in her caption. 'Now mama wants it back.'
Napier's couch isn't the only pre-loved item in her home. She also noted that she 'stole' a sofa table from her and Ben's Scotsman General Store, now using it as a savvy storage solution.
'The sofa table is an old store fixture that we used to use in the @scotsmanusa general store but I stole it,' she wrote. 'Now it's my candle storage cabinet (and every other odd and end you can imagine.'
The traditional kitchen is similarly inspired by heritage style.
'I was so inspired by Ms. Patmore's kitchen from Downton Abbey and tried to match that buttery worn golden cream color of the cabinets. The beams @scotsman.co built to replicate the original trim throughout the house feels like it's always been there and I can't imagine the kitchen without them now. Our @bluestarcooking fridge, range and hood were are all built in the USA and I chose brown black for the enamel in a nod to antique kitchen appliances and to work with my honed black mist granite countertops.
Showing the power of pre-owned pieces, Napier's living room and kitchen are the perfect example of how you can breathe a new lease of life into a space with minimal impact on your wallet – and the environment. While you may not have anyone to pass on pre-loved furniture (or your own store to take it from), there are plenty of ways you can find furniture for less, making second-hand buying a great option for first-time home owners.
Jo Threlfall, Brand PR Manager at Embryo, runs a thrifty fashion blog and often incorporates pre-loved furniture into her home. She shops locally, and credits thrift stores for her finds.
'My family and I found some great some homeware pieces in local thrift shops and at garage sales as people will often sell unwanted furniture,' she told H&G. 'You can also find some pre-loved items online too, but you've just got to be mindful of delivery or courier fees,'
Threlfall says that she opts for second-hand furniture as the quality of the materials is often superior to newer, mass-produced pieces.
'The benefit of owning pre-loved furniture is that the materials have more longevity,' she commented. 'I have also found that the quality of the wood is much better than what you would normally find in stores.'
When it comes to caring for your pre-loved furniture, woodworker Les Kenny highlights the importance of keeping it clean.
'Second hand furniture may have dust or pollen as you aren't probably aware of how the furniture was kept,' he said. 'Make sure you're keeping it clean at all times, and the best way to do this is to simply use water and dish soap. This should help remove any built-up mould or grime.'
To make older wooden furniture look new again, Kenny suggests reaching for your favorite paint. 'I recommend stripping the old painted finishes to give it a nice fresh new lift. If you don't fancy adding a new layer of paint, consider some stick wallpaper to give the old furniture a new lease of life.'
On the flip side, Jenny Chu, Interiors and Trend Expert at Rezigo, notes that leaving your pre-loved furniture looking 'worn' may be the best way to style it.
'Keeping pre-loved furniture looking "worn" is the best way to style this type of furniture. Not only will this have your guests asking "where did you get that?", but the story behind the piece will shine through,' she explained to H&G. 'This rustic look is very on-trend, with manufacturers designing brand-new furniture to look "worn". If you keep pre-loved furniture looking this way, you have the real deal.'
And while pre-loved furniture can certainly be a great choice when it comes to aesthetics, it's also good to remember the importance of second-hand shopping: sustainability.
Chu notes: 'Instead of buying new, making use of pre-loved furniture ensures that old furniture doesn't go to landfill and allows pre-loved items a second life.'
Sign up to the Homes & Gardens newsletter
Decor Ideas. Project Inspiration. Expert Advice. Delivered to your inbox.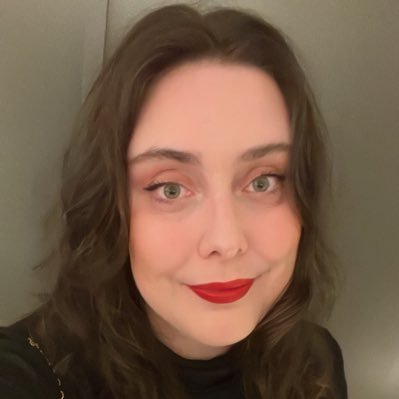 Emma Kershaw is a writer and editor who has written for BuzzFeed, PEOPLE, Apartment Therapy, Cosmopolitan, and more. From unique renovations to celebrity homeware lines, she enjoys writing about all the things that truly make a house a home. In her spare time, you'll find her reading the latest TikTok-trending novel, doing an at-home dance workout, or talking about her love for Dakota Johnson's green kitchen.