Is it illegal to grow your own food? Why your vegetable garden could be breaking the law in your state
Growing your own is on the rise thanks to the pandemic, but are you breaking the law by planting vegetables on your property?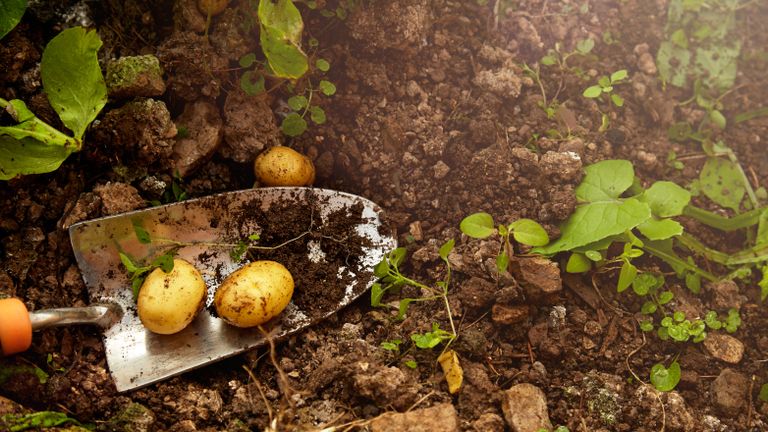 (Image credit: Getty/Ezra Bailey)
Homemade vegetables taste amazing, but is it illegal to grow your own food where you live? Thanks to laws unchanged since the 18th century, you may run into trouble with your local authorities just by installing a hoop house for your tomatoes.
So, before you look into kitchen garden ideas, you should investigate the rules around growing vegetables and other edibles in your state – or even your city.
Florida became a seat of contention recently as local residents of Miami Shores battled the local city authority to allow them to grow vegetables in their front yards. In July, a law was finally passed that allows Floridians to grow their own food on their front lawns, as reported by the CNN (opens in new tab). It look six years and a very determined couple of gardeners to turn around laws around gardening that go back over a century.
Many other states and local municipalities still have laws in place that either prohibit growing your own food in specific parts of your front yard or impose limits on how tall your hoop house or other vegetable-growing structure can be.
The main reason for all the restrictions? It's mainly about the way front yards look and the misconception, sometimes written into law, that vegetable gardens are unsightly.
Nicole Virgil, who was ordered to remove her winter hoop house by her local Illinois city authority explains in a Chicago Tribune article (opens in new tab) that 'In our discussions with them, my city officials have tried to rationalize their decision by citing aesthetic standards. But these standards are based on a historic model that connects lawns with wealth and suburban life, and denigrates food production as lowbrow.'
Nicole is now leading the fight for a Right to Garden bill that would allow everyone in the state to grow their own vegetables.
Stories like Nicole's are bound to increase as the number of Americans growing their own food has already reached one-third of all households, according to a recent report (opens in new tab).
However, if you're not sure whether your local government allows front yard vegetable gardening, it is best to check before investing in an expensive hoop house, or worse, spending months tending to your vegetables only to be told to destroy them. In many cases, there isn't an outright ban, just a restriction on height or a requirement to have some grass as well as vegetables.
If you live in Miami Shores, though, you can relax – you now have the right to grow whatever you please in your front yard. If you're lucky to have a greenhouse, find out what to grow in your greenhouse each month in our guide.
Is it illegal to grow your own food in Florida?
No, as of July 2020, residents of Florida have the right to grow their own food in their front yards. Gov. Ron DeSantis signed Senate Bill 82 on July 1, which prohibits local governments from banning vegetable gardens on any part of a residential property.
Is it illegal to grow your own food in California?
In this state, it's a little more complicated. The California Homegrown Food Act states that 'zoning regulations may not prohibit the cultivation of food plants in front or back yards for personal use.'
However, gardeners may face restrictions to individual plant growing structure or 'plant material' heights and 'the presence of dead plant material in front yards.'
In other words, as long as your front yard is tidy and nothing is too tall, you should be fine, but it's always best to ask your local city authority what's permitted.
Anna Cottrell is Consumer Editor across Future Plc Home titles. She has a background in academic research and is the author of London Writing of the 1930s. She writes about interior design, property, and gardening .On H&G, she specializes in writing about property – buying, selling, renting, mortgages – sustainability and eco issues.