5 reasons why Japandi is the trend every home needs in 2022
Be inspired by this minimalist trend that's all about clean lines and no clutter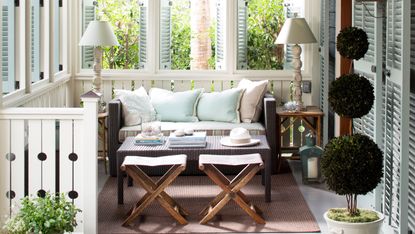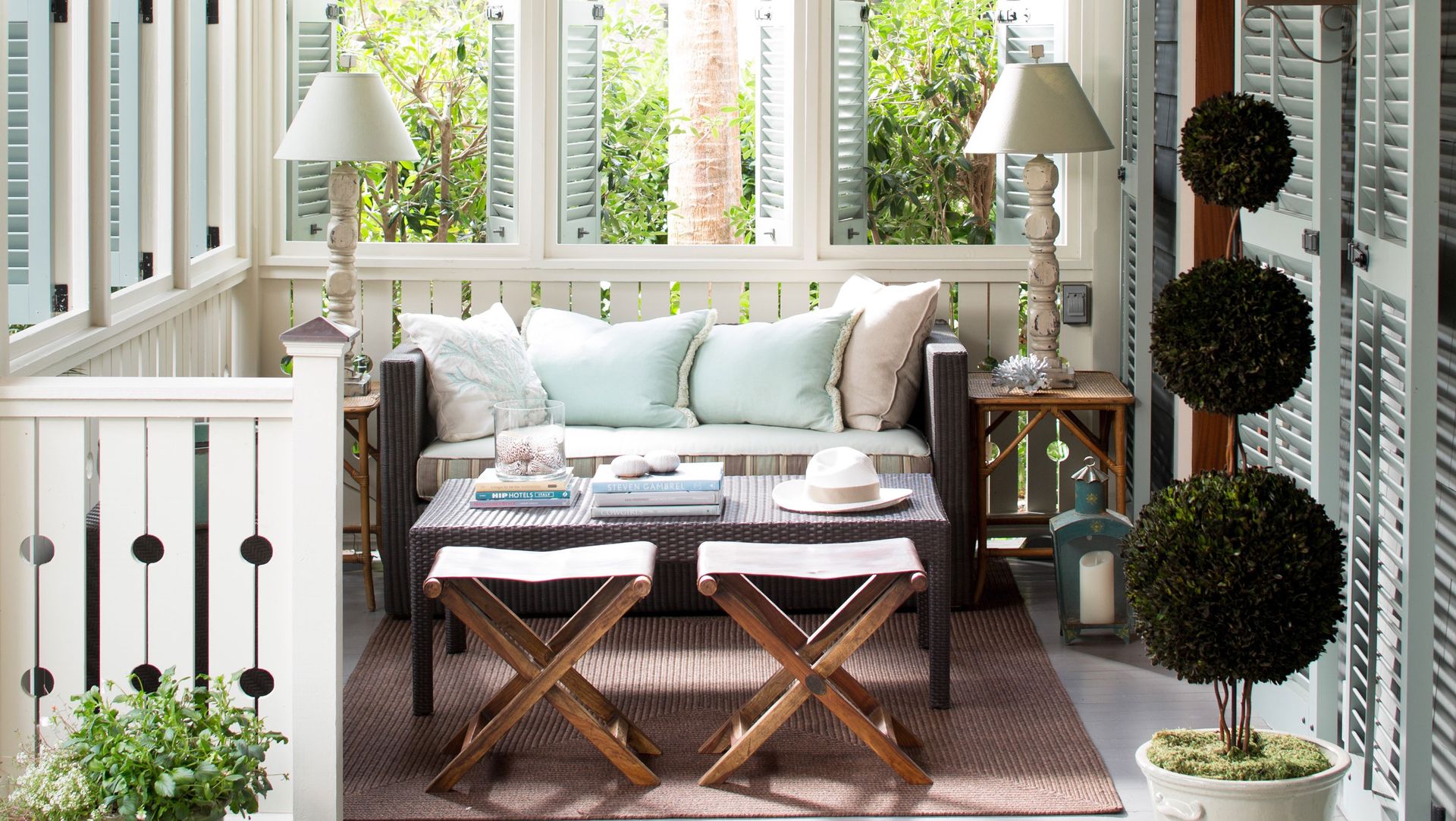 (Image credit: Benjamin Moore)
Sign up to the Homes & Gardens newsletter
Decor Ideas. Project Inspiration. Expert Advice. Delivered to your inbox.
Thank you for signing up to Homes & Gardens. You will receive a verification email shortly.
There was a problem. Please refresh the page and try again.
Japandi is one of those interior trends that sticks around. Two years after we first started seeing this minimalist look, it is still influencing designers around the globe. – and we suspect that the upheaval caused by the pandemic is one reason why it's enduringly popular.
Japandi is a fusion of east and west style – Scandinavian elements teamed with the design traditions of Japan. It's the perfect trend for those who love a bit of order – the organizational element of the look creates a calming feel with its pared back styling, natural materials and use of craftsmanship. Ultimately, it's a homey trend.
Scroll down to see how you can use it in your home.
See: Interior design trends – top looks for the year ahead
1. Use a calming color palette
Whether you are relaxing on your porch or entertaining in your garden, the versatility of the Japandi trend comes to the fore with its tactile elements and muted shades, as Helen Shaw, UK Director at Benjamin Moore explains.
'Japandi creates a sense of peace and tranquility and works well for all areas of the home. Why not introduce the look in a porch or outside space to create a sense of flow from the garden into the home.
'Japandi lends itself to a light and airy feeling and so is the perfect match for that inside, outside look. Layer soft sage greens with tactile natural materials and finish with plenty of plants to pull the pared-back scheme together.'
See: Front porch ideas – 20 ways to create a strong first impression
2. Combine warm-toned wood with slubby textures
The dining room is one of the easiest rooms to introduce this stylish trend, says Robbie Lewellyn, Co-Founder at Bert Frank.
'Both cultures place high importance on coming together as a family with food at the center of that. Japandi is minimal and modern so when bringing this trend into a dining room, it's about balance and harmony between table, chairs and lighting.
'In particular with the lighting design, in the Japandi trend you will see a lot of statement lighting and groups of pendants over a dining table. This not only creates a strong design statement but also creates a warm ambience and puts focus on food and guests.'
See: Dining room ideas – inspiration for decorating and furnishing your space
3. Incorporate prints into the scheme
Although Japandi is minimalist, you can use wallpaper and decorative pieces. This stunning Pines wallpaper in Ash Pine shows you how well it can work. Ruth Mottershead, Creative Director at Little Greene explains below how textures can work and what paint colors to use with them.
'In terms of design and interiors there are common threads that run through Japanese and Scandinavian design; a pared-back feel, a natural color palette, a simple and often functional approach, a love of natural motifs and materials, with texture playing a key role.
'When considering paints to work with this style, select colors with a gentle neutral feel, rather than pure whites opt for Flint or China Clay, which will create a warm and soft appearance.'
'In place of brighter highlight colors, turn to muted greens and earthy clay tones such as Ambleside, Sage Green and Lute. Or deep tones such as Dock Blue and deep grey-green Pompeian Ash which will add depth to a Japandi design scheme. Absolute Matte Emulsion with its beautifully low sheen level or soft powdery Distemper delivers the chalky paint finish suited to this natural, simple style.'
4. Tactile elements and organic shapes are key
Interior icon, author and founder of EyeSwoon, Athena Calderone has a bathroom that is the epitome of Japandi style. It's streamlined and clutter-free, the beautiful tub is the most perfect shape and the wooden floor provides a warming textural element.
'My bathroom is a space used to relax and recharge, so I love using neutral and grounding earth tones,' says Athena. 'When designing, I gravitate towards products that feel organic and serve both form and functionality, which is why I created the Ritual Bath Tray seen here made of eucalyptus wood with a raw edge in collaboration with The Wooden Palate.'
Other textures in Athena's bathroom come from the rope shade and panel that was custom made in collaboration with Bates Masi + Architects and the artwork and pitcher. Black is often seen in Japandi interiors – it offers a contemporary edge to this pared back trend.
See: Bathroom ideas – stylish decor ideas for all bathrooms
5. Sustainability and wabi-sabi are key ingredients
One of the essences of Japandi style is the ancient Japanese philosophy of wabi-sabi, as Lou Graham, Owner of Graham & Green shares:
'Wabi-sabi is a way of life which values slow-living, contentment and simplicity, as well as the Scandinavian practice of hygge, which embraces comfort, coziness and well-being. Japandi blends the smooth, modern lines of Scandinavian design with the sleek, functional, elegance of the Japanese aesthetic.'
One of Lou's top tips is to use light-colored natural fibers together with sustainable materials. 'Rattan, bamboo, cotton, hemp and paper – are a key component of Japandi style. For visual interest, you can add in some cool metals too. Alongside bamboo and rattan, wood is an obvious choice for furniture. Scandinavian pieces typically feature clean, simple lines. Meanwhile, in Japan, it's more common to have stained or painted woods and curved shaped furniture.
'Don't be afraid to mix and match the two styles to increase visual interest. Make sure the pieces you choose are top quality. Both light and dark colored woods work. However, try to make the color of your wood match as much as possible. This really helps bring a room together and creates a modern, harmonious feel.'
What is Japandi?
Japandi is a combination of two different styles: modern Scandinavian design approaches – think streamlined, practical, light and easy to live with – and the traditional rustic Japanese minimalist aesthetic. Together, they create Japandi, an elegant, calming look that focusses on clean lines, pale colors and bright rooms.
Sign up to the Homes & Gardens newsletter
Decor Ideas. Project Inspiration. Expert Advice. Delivered to your inbox.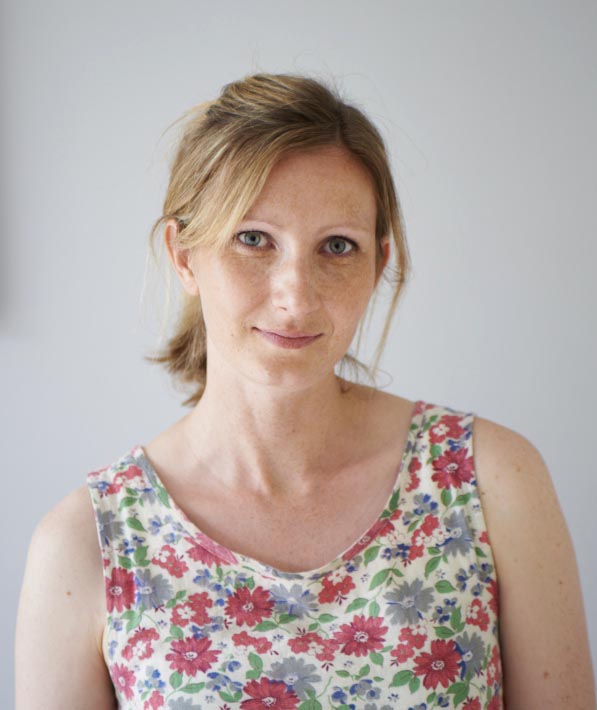 Sophie has been an interior stylist and journalist for over 20 years and has worked for many of the main interior magazines during that time, both in-house and as a freelancer. On the side, as well as being the News Editor for indie magazine, 91, she trained to be a florist in 2019 and launched The Prettiest Posy where she curates beautiful flowers for modern weddings and events. For H&G, she writes features about interior design – and is known for having an eye for a beautiful room.