Kelly Hoppen shows us why lighting matters
Don't let a bad lighting scheme leave your home in the dark.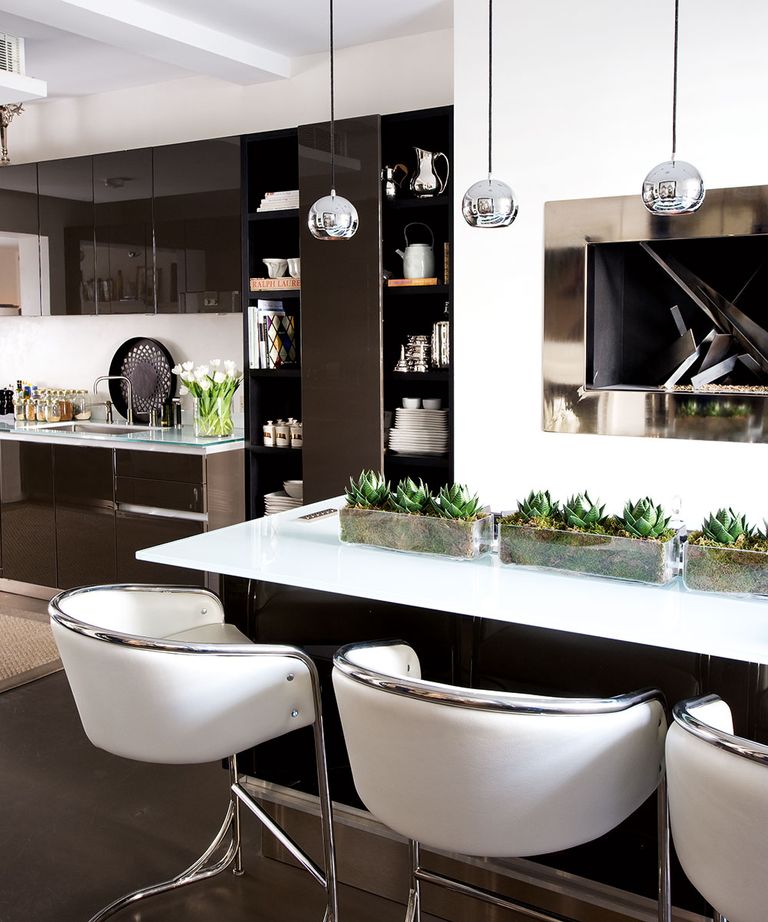 (Image credit: Oliver Gordon)
Everyone knows a good lighting scheme can change the whole dynamic in your home. Lighting should never be an afterthought. In fact, we believe it to be one of the most important factors when planning a new room scheme.
Kelly's Instagram feed is full of insightful advice.
See our news section for more exciting new launches
1. Good flow
A home should feel warm, welcoming and inviting as soon as you enter. A well-planned lighting scheme is the best way to do this, as it can enhance a sense of flow and direction in a hallway. A mix of spotlights and pendants should provide enough light in a high-traffic zone, while hidden lights will enhance areas of interest.
See:Kelly Hoppen reveals the decorating secrets behind the perfect East-meets-West look
2. Scaled up
The living room is the perfect place to showcase your creativity and design credentials. Scale up your lighting with oversized lights that will certainly have your guests swooning.
3. Wow factor
A big trend for homes, feature lighting can be creative, show-stopping or even a little whacky, depending on your style. It can also be used to illuminate shadowy areas and bring artwork or display items into focus.Try to think of the space as a blank canvas and work out where you have sources of natural light – and where you'll need a helping hand.
See 2019's most popular interiors on Homes & Gardens' Instagram
4. Second act
Where the lighting is not the main feature, it should still act as a supporting element.Here, a decorative light adds a gentle glow, and washes soft light across the striking headboard.
5. High roller
In large open-plan space, thoughtfully deployed lighting can transform a setting from workaday-practical to enticing dinner-party at the flick of a switch.
6. Classic cool
Good lighting can make a small bedroom feel bigger or add intimacy to a larger room. Bedside lighting helps to make a statement of the bed, but task lighting lighting isn't always enough so incorporate subtle additions. That is where a statement chandelier comes in.
Follow Kelly@kellyhoppen