Don't buy a Keurig from Amazon this Prime Day - you could have it for $40 at QVC
QVC are offering the Keurig K-Slim coffee maker for anything between $40 and $70. Better than Amazon and an incredible buy, get one before they're gone.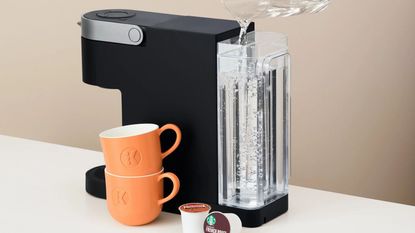 (Image credit: Keurig)
Sign up to the Homes & Gardens newsletter
Decor Ideas. Project Inspiration. Expert Advice. Delivered to your inbox.
Thank you for signing up to Homes & Gardens. You will receive a verification email shortly.
There was a problem. Please refresh the page and try again.
It's Amazon Prime Day, and all the best coffee maker deals you can think of will be on their site. I've seen Amazon slash prices by hundreds of dollars, but name brands aren't always the cheapest to buy, even in their sales. A prime (sorry, couldn't help myself) example is this Keurig, which I've found reduced by another $50 at QVC.
Perfect for one, this slim and stylish machine will brew you delicious coffee, hot or over ice. It retails for $149.99 and I wouldn't blame you for rushing to get your hands on one for $117.98 at Amazon this Prime Day — but don't.
This Keurig is just $69.98 at QVC, and if you're a new customer, you could check out with a Keurig having only paid $39.98. You just need to use the code NEWQVC30.
To put it a little more simply, at Amazon, you can save $30. That's not bad. At QVC, you'll be saving $80. If you're lucky, you'll save $110, walking away with a top-quality coffee machine for only $40. This is why I love sales.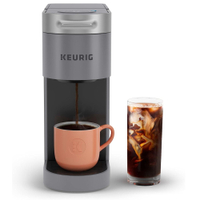 Keurig K-Slim + ICED Single Serve Coffee Brewer | was $149.99, now $69.98
A single serve coffee maker with extra style, this Keurig is an excellent buy. It's slim, perfect for compact kitchens, and users say that it's quiet too. Even though it's in Amazon's Prime Day sale, it's much cheaper at QVC.
What is it?
Getting down to the technicalities, this is a compact, slim, single-serve coffee maker. You can brew hot and cold coffee in a range of different cup sizes, so it's an excellent option if you like to mix up your brews. At less than 5 inches wide, it's a subtle addition to your countertops, especially if you have a petite kitchen. Here are the product specs, so that you can check whether it's right for your space.
Swipe to scroll horizontally
| | |
| --- | --- |
| Dimensions | 12.14 x 4.76 x 15.2 inches |
| Reservoir capacity | 46 oz |
| Brew type | pods |
| Cup sizes | 8, 10, and 12 oz |
| Material | plastic and ice |
| Weight | 340 grams |
Is it any good?
Full disclosure: We're yet to test this machine. We've got lots Keurig reviews pending, but we need a little more time to make our conclusions.
However, I've read hundreds of user-reviews for this Keurig and the consensus is that this is excellent. Not all coffee makers are iced-coffee friendly and even those that are don't often get the flavors right. This Keurig pre-cools your coffee before it hits the ice, so that you don't get the dramatic temperature change which might make your iced coffee taste bitter.
I was a little sceptical, but reviewers have assured me this is a game-changer, not a gimmick. The only other Keurig that offers this technology is the K-Supreme which will set you back around $170. Comparatively, the K-Slim will save you money and space without compromising on quality.
Every single review I read said that this Keurig's coffee was smooth, balanced, and flavorful. It brews a cup in under two minutes and you can make up to four cups of coffee before needing a re-fill. The fact that it is sleek, small, and straightforward to use only adds to my conviction that this is an excellent buy.
When it comes to cleaning, this has a descale setting and is really easy to have sparkling again. You can even remove the resevoir for cleaning and re-filling, although it doesn't have a handle, so use both hands. The K-Slim is available in a range of colors, so it'll co-ordinate with your kitchen colorscheme.
Before leaping into a purchase, it's worth noting a few things. This is single-serve, so if you want to make batches of coffee, you'd be better-off buying a drip coffee maker, like this Moccamaster at Amazon. Some reviewers felt that the hot coffee was inconsistent in temperature, but that's to be expected from a lower-cost option.
FAQs
Are Keurig coffee makers any good?
Keurig produces great coffee makers, especially for a household with lots of different coffee tastes. Great for making hasty, tasty coffee, they're the perfect affordable and yet reliable machines. However, if you're looking for batch brews, you might want a drip coffee maker instead.
Does Keurig K-Slim use the same pods?
Yes. Just like all other Keurigs, it will use the K-Cup branded pods for coffee, tea, and hot chocolates. You can buy re-usable Keurig pods from Amazon if you want to reduce waste and save some money.
Do I need a filter for my Keurig K-Slim?
Yes. It has a space for a charcoal water filter, so that your coffee tastes consistently flavorful and smooth.
Is the Keurig K-Slim water reservoir removable?
Yes. The 46 oz reservoir is removable, so you can fill, clean, and re-fit it. There's no handle on the reservoir, so it could be easier to carry, but this is a low-cost option, so we don't expect top-quality features.
Does the Keurig K-Slim make hot and cold coffee?
Yes. It has special settings for both to ensure that your cup of coffee is tailored perfectly to your taste buds. The iced coffee setting cools your coffee before it hits any ice in your cup. That way, you cup of joe won't taste too acidic.
What's the best coffee maker on the market?
I've compiled a guide for the best coffee makers on the market. However, none of them are the value that this K-Slim is. This is one of the lowest prices that I've seen for a Keurig, so it's worth snapping up.
My Verdict
If you're looking for a dorm room coffee maker, space saving caffeinator, or the perfect cup-of-joe creator, you've found it. I can't stress enough what incredible value this is. Buying on a budget has never been easier and, just in case you missed it, you can buy a Keurig K-Slim at QVC for between $40 and $70.
Sign up to the Homes & Gardens newsletter
Decor Ideas. Project Inspiration. Expert Advice. Delivered to your inbox.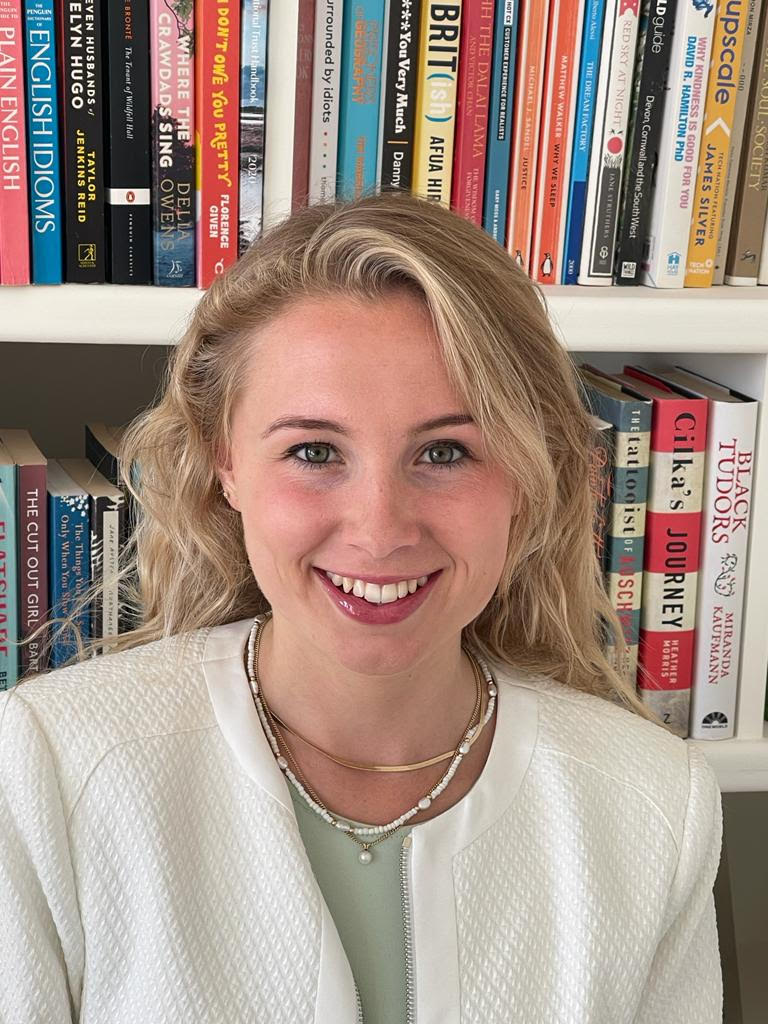 Laura is our eCommerce editor. Before Homes & Gardens she studied English at Oxford University. Alongside her studies, she qualified as a barista and trained as a master perfumer. This makes her our certified expert for all things coffee, candles, and fragrance. She has passed our five-step tests to become a certified Customer Advisor, making her our resident expert. Laura has worked for luxury retail brands, reinforcing the importance of quality and style over quantity and fads. She looks for products which have been designed with thoughtful finishes.