10 worst living room design mistakes to avoid – interiors experts reveal all
These living room design mistakes can be easily avoided in our 'what not to do' guide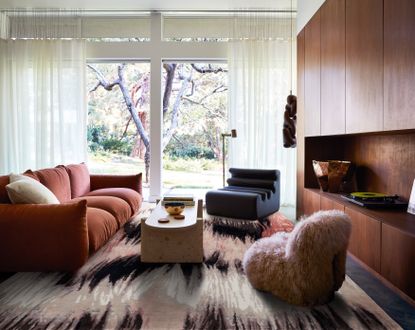 (Image credit: The Rug Co)
Living room design mistakes are easy to make – this, the busiest room in the house, has to work hard for us, so getting the balance of looks and functionality just right is tricky.
Not, though, if you have the world's best interior designers an email away... We asked some of our favorite design experts for the design mistakes to avoid when designing a living room – and how to get it right. Here's what they said.
See: Living room ideas – for inspiration and clever ways to decorate living spaces
1. Not considering armchairs
Two sofas in a living room is often our first thought, but although we love the double sofa look – you'll see it below – there is also a place for one sofa and a couple of armchairs. It allows for flexibility in that you can move them around easily to accommodate guests and they visually break up a scheme that perhaps needs a little creativity.
2. Creating a minimalist scheme with no pattern
A minimalist living space has streamlined furniture, no clutter and bare walls, right? Well, of course. However, you can incorporate a fabulous print design like Black Edition's Lune wallcovering while retaining that pared-back look – as Emily Mould, Design Director at Black Edition explains:
'Choose a hero pattern and introduce color, print and texture around it, allowing the design to take center stage while layers of print and color add depth and textural touches to make a harmonious interior.'
See: Living room wallpaper ideas – wonderful ways to decorate your walls
3. Picking matching furniture
This is one of the most common living room design mistakes – but mixing up your scheme so that you have mis-matched sofas and chairs is bang on trend. So if you love a Seventies style armchair, but you also have a squishy button backed sofa, go for it! Just use color and print to tie the look together – that's the magic element.
4. Not hanging art
'Don't be afraid to go big and bold with artwork in your sitting room. Generally the room with a big TV in the corner, the bigger and bolder the artwork is, the more likely to distract from the TV,' advises interior designer Jordan Cluroe, one half of the fabulous 2LG Studio.
Together with Russell Whitehead, the creative duo believe in simplicity, elegance, functionality and a dash of color.
5. Only having a single main light
This is more common that you may like to imagine – that single lonely Big Light that hangs in the middle of the living room, casting its cold light about, washing out the room.
'Rather than using a strong overhead light from the one source, which tends to have a pool effect, try using more localised lamps to layer light levels within the room and use a dimmer to give you options for different occasions,' says Rohan Blacker, founder of Pooky.
'Wall lights are also a great option in a living room as an added layer to your overhead, table and floor lamp options – they are unobtrusive, pretty and very efficient with space if you aren't spoiled for it.'
See: Living room lighting ideas – effective ways to light your living space
6. Not testing your living room layout
Consider your views from all the seating elements that you have. This is most relevant when you have a key focal point like a fireplace or large glass doors that allow you to see outside all year round. A living room isn't simply for watching TV, but also relaxing and entertaining in, so an all round experience with different types of seating that show various views will be more useful.
7. Not considering a classic print with modern furniture
It's a misconception that traditional style prints and modernity don't go together – in fact, they add more life to the scheme. A beautiful exotic palm design like Manuel Canovas' Salengro looks fabulous with sleek modern furniture – all you need to do is match the colors for a cohesive look.
Tie it together with some vases and accessories in the same tones as a couple of key colors from the curtain fabric.
8. Pushing the couch up against the wall
Instead, move your single or pair of sofas into the middle of the living room with a coffee table in between the two. Symmetry is your friend here, so use it to create an impactful space with the sofas as the visual anchor. This way you can walk around the seating with space to spare.
Although having a sofa pushed up against the wall may seem logical when the room is small, having it in the middle creates the illusion of space.
9. Not mixing old and new pieces
It's easy to be a little rigid when it comes to living room design, in that we unconsciously lean towards furniture and accessories from the era in which the house was built. However, mixing old and new pieces makes a room more individual and it's a style that London based interior designers, Mary Graham and Nicole Salvesen from Salvesen Graham are renowned for.
'Take this Seventies style coffee table (above) as an example, it's clearly not from the same era as the rest of the scheme but it looks fabulous nonetheless and ties in with the antique brass pieces in the room,' says Mary Graham.
See: Decorating with antiques – 5 top tips from designer Henriette von Stockhausen
10. Using the wrong sized area rug
In the Victorian era, rugs pretty much filled the entire floor space of the room, bar a foot or so up to the skirtings – and if you've ever taken up carpet in an old home, you can often see the outer varnished floorboards. They used them exactly how they should be used, as Emma Elles-Hill, Showroom Director at The Rug Company explains.
Small living room decor ideas – clever ways to plan and decorate a small space
'It's easy to fall in love with a design and forget the purpose of your rug. A living room is meant to seat comfortably and provide a sanctuary in the heart of your home, so a rug needs to make the area feel complete and frame the space.
'We believe the bigger the better (budget permitting). If a rug is too small it tends to appear lost in the room, visually fracturing all the different elements – the design should act as a beautiful base canvas and flow beyond the depth of your furniture to pull it all together.'
Sign up to the Homes & Gardens newsletter
Decor Ideas. Project Inspiration. Expert Advice. Delivered to your inbox.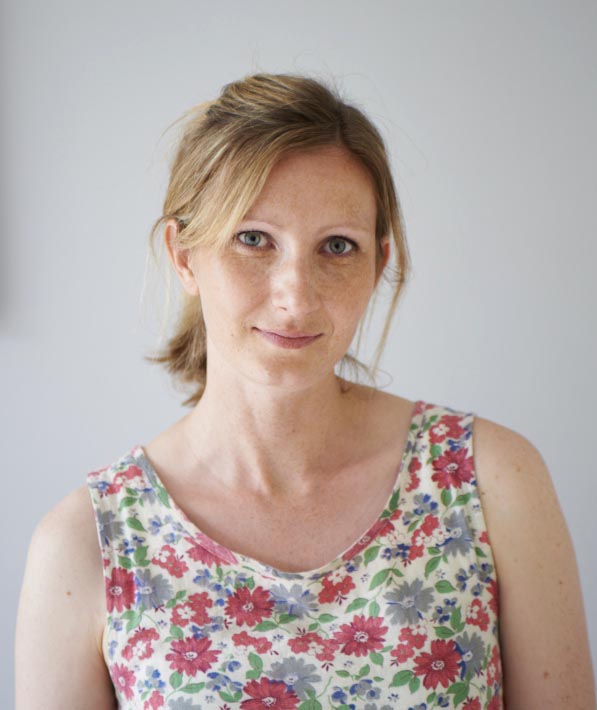 Sophie has been an interior stylist and journalist for over 20 years and has worked for many of the main interior magazines during that time, both in-house and as a freelancer. On the side, as well as being the News Editor for indie magazine, 91, she trained to be a florist in 2019 and launched The Prettiest Posy where she curates beautiful flowers for modern weddings and events. For H&G, she writes features about interior design – and is known for having an eye for a beautiful room.