'The iPhone of the toaster world' is 20% off – and it's one of Oprah's Favorite Things
If it's good enough for Oprah, then it's good enough for us – plus, the Revolution InstaGLO Toaster is on sale this holiday season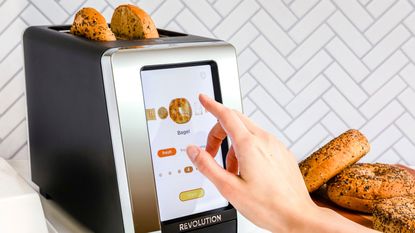 (Image credit: Revolution Cooking)
Revolution Cooking is on a mission to reinvent toasting, and with the Revolution InstaGLO Toaster, they have succeeded – and if it has Oprah's approval, it doesn't get much better than that.
This innovative toaster design features a smart touchscreen display, where you can choose exactly what you want to toast and how you want it to be toasted, allowing for you to have a perfect, speedy toasting experience with little fuss.
Listed as one of the best toasters on Oprah's Favorite Things of 2022, she describes the design as, 'the iPhone of toasters'. And even better, this holiday season, multiple Revolution InstaGLO Toaster models are on sale – so make the most out of these great discounts before they disappear, and purchase one of the smartest toaster's around.
This design may not be on our favorite toaster list as of yet, but we can't wait to test it here at Homes & Gardens.
The Revolution InstaGLO Toaster Holiday deals
Explore the best deals currently available for the Revolution InstaGLO Toaster below.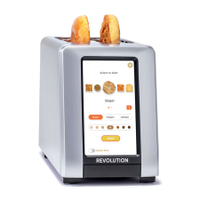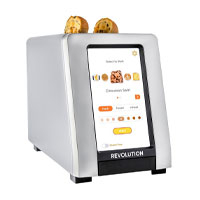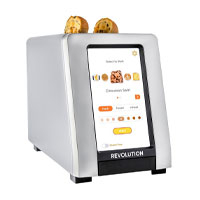 Why choose the Revolution InstaGLO Toaster?
In her summary of why she loves the Revolution InstaGLO Toaster on her 2022 list, Oprah says "you can use the touchscreen to select one of seven brownness levels, and special heat technology means your bread gets crispy on the outside but stays soft and moist inside. Need to throw frozen slices in there? No problem! Craving a panini? It even has an attachment for that."
Just like Oprah, we love how versatile the Revolution InstaGLO Toaster is, and how it can be tailored to toast exactly what you want.
Using the latest InstaGLO technology, Revolution Cooking has produced a stylish and smart toaster that can completely change how you use your toaster and prepare bread (and beyond). It really is much, much more than a toaster.
What does the Revolution InstaGLO Toaster do?
The Revolution InstaGLO Toaster has been designed to provide a better toasting experience, using intelligent heating algorithms that can adjust in real-time to when food is being toasted.
This toaster works fast, and sears your bread, instead of dehydrating it, to create a piece of toast that is crispy on the outside yet soft on the inside.
We love the Revolution InstaGLO Toaster's large screen display, looking just like a sleek and smart iPhone, and you can easily scroll through the 34 custom settings to find the perfect heat match for your desired bread, bagel, waffle, pancake or artisan bread (the list goes on).
Current models and accessories that are available at Revolution Cooking include:
Sign up to the Homes & Gardens newsletter
Decor Ideas. Project Inspiration. Expert Advice. Delivered to your inbox.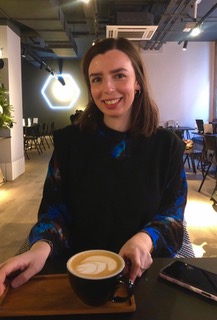 Zara joined Homes & Gardens in February 2022 as a Content Editor. After studying English Literature at University, she worked as an Ecommerce Website Editor, Content Writer and Buying Intern at multiple independent businesses within the luxury retail and lifestyle sectors. Her role at Homes & Gardens unites her love, experience and passion for the world of design and desire to create inspiring written content. She enjoys nothing more than discovering new trends, brands and products, whether that be in fashion, interior design or lifestyle.