Dyson Micro 1.5kg cord free vacuum review: lightweight, with big power
The Micro 1.5kg is Dyson's lightest vacuum yet. See how it performs in our review, and if we think the $399 price tag is worth it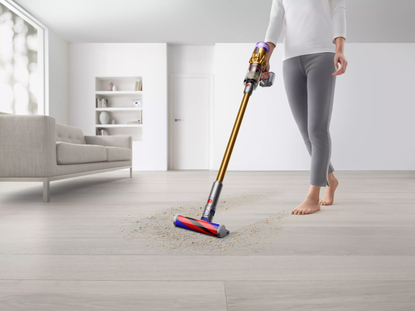 (Image credit: Dyson)
The super lightweight Dyson Micro 1.5kg is the ultimate grab and go option for quick clean ups and tackling small messes, that won't leave your arm tired at the end.
Reasons to buy
+

Extremely lightweight

+

Easy to empty

+

Powerful for its size

+

Intuitive to use and control

+

Various attachments add versatility

+

Well-priced, for a Dyson
Reasons to avoid
-

Not optimized for use on carpet

-

Tiny Dust bin

-

Short battery life

-

Controls are in an awkward place
You can trust Homes & Gardens. Our expert reviewers spend hours testing and comparing the latest products, helping you choose the best for you. Find out more about how we test.
For all the times we want a turbo-charged, do everything vacuum, we also acknowledge that it's nice to have something small and lightweight, as a secondary for quick pick ups and such. That's where the Dyson Micro 1.5kg comes in.
Weighing under 3.5 pounds, the aptly named Micro makes light work of quick messes. It's perfectly matched on power, but has specs such as a 20 minute runtime and a super tiny dust bin that initially had us wondering if it could keep up with our cleaning needs.
At $399, it's one of the entry level prices for a Dyson, but still plenty pricey for what will be a secondary vacuum for most. Two of us on the Homes & Gardens team have had the opportunity to try the Dyson Micro 1.5kg for ourselves. Now that we've had the chance to see how it competes among the best cordless vacuums, we get candid about whether this small but mighty vacuum reached our high expectations. And if you can take anything away from the summarized star rating: we loved it.
Who will love the Dyson Micro 1.5kg?
First of all, anyone looking for something lightweight and hardly takes up any space will love the extraordinarily lightweight design. Ideally, it's optimized for those with smaller spaces to clean and those who are looking for the perfect tool to use for grab and go clean sessions. No day long, lug the vacuum through the house situations.
The Dyson Micro 1.5kg is designed for homes with lots of hard floors like wood, vinyl flooring, or tiles and easily transitions to a hand-vac for quick above-floor cleaning. It's not optimized for deep cleaning carpets or area rugs, though it can handle a surface-level clean with its standard floorhead.... and we've figured out how to handle the carpets when the time comes.
The Dyson Micro 1.5kg is geared toward people who expect a lot of value out of their vacuum, and this version comes with the right amount of accessories to satisfy those who expect their vacuum to refresh mattresses, de-shed pet hair, pick up kitchen spills, and banish any cobwebs.
Dyson Micro 1.5kg: Specifications
Maximum power: 50AW
Dust capacity: .05 gal
Cordless: Yes
Runtime: 20 minutes
Charge time: 3 hours
Noise: 80 dBA
Dimensions: 43.42"H x 8.85"L x 8.14"!
Weight: 3.31 lb.
Filter: Advanced, whole-machine HEPA filtration
Warranty: 2 years
Attachments: Light pipe crevice tool, Worktop tool, Micro Fluffy™ cleaner head, Mini motorized tool, Docking station, Charger, Wand clip, Combination crevice tool
Dyson Micro 1.5kg: design
The Dyson Micro 1.5kg follows the suit of the Omni-Glide with a push-button operation, with two buttons to select power or MAX mode. While we do like the continuous operation, we found that accessing the buttons isn't always the easiest and requires using both hands. It's not a deal breaker by any means, but a departure from what past Dyson users may be used to in terms of operation.
The Micro Fluffy head is 45% smaller than Dyson's standard soft roller cleaner head to clean into tight spaces and under furniture. It utilizes anti-static black carbon fiber filaments pick up fine particles such as dust and allergens from hard floors and crevices. The gold chrome-colored wand that connects the floor head to the handheld actually is longer than other wands to give you full-length comfort and to compensate for the inches lost from the smaller handheld.
The battery life is projected at 20 minutes, but there are no indicators to gauge how much battery you have left, so you'll likely want to recharge after each use. Simply running the battery from fully-charged, the Micro 1.5kg lasted 24 minutes and 50 seconds.
The lithium-ion battery powers the Dyson Hyperdymium motor spins at up to 105,000rpm to create strong suction on hard floors. It spins slightly slower than the larger models but is still effective at suctioning up the dust in its path. A backup battery can be purchased if you desire extra battery life to have on hand.
The tiny .05 gallon dust bin slides open and shut with the same one push, 'point and shoot' mechanism that ejects dust and debris straight into the bin. However, the size didn't bother me so much since it only cleans hard floors, and I find that less dirt accumulates on hard floors than what these vacuums pull out of carpets.
Dyson Micro 1.5kg: features and functions
1.5kg Weight
It's true, the 3.3 lb. design makes the Dyson Micro 1.5kg featherlight. The handheld portion is most comparable in size to a hair dryer, maybe even lighter, making it insanely easy to whip around.
Modes
The Dyson Micro 1.5kg features two cleaning modes: Eco and Max mode. The battery life ranges from up to 20 minutes on Eco, which was sufficient for my cleaning tests, or as low as five minutes on Max.
Accessories
Despite it's small dustbin, the Micro 1.5kg more than compensates with its line up of accessories. We're most into the purple light pipe crevice tool, which functions as a traditional crevice tool with the ease of an LED light to see around dark corners. It also includes a worktop tool for quick cleanups on counter tops and tables, a mini-motorized tool that was perfect for cleaning carpeted stairs, and filled the dust-sucking void that the Micro Fluffy cleaner head just couldn't keep up with on carpets, and a classic combination crevice tool with a dusting brush built in.
Filtration
You'll only find the best with Dyson. The Micro 1.5kg offers Dyson's most-advanced 5-stage filtration technologies, capturing 99.99% of particles as small as 0.3 microns, to expel cleaner air.

What is the Dyson Micro 1.5kg like to use?
Set-Up
Each part and accessory comes neatly packaged in fully, recyclable cardboard. To get started, a small pamphlet shows how to click each piece together. You'll want to charge to full capacity before using. For more in-depth instructions and details on maintenance, a QR code, or this Dyson link, will lead you to a setup page as well as a manual you can download.
On Hard Floors
The Micro 1.5kg is designed for hard floors, and the exclusive Micro-Fluffy head expertly and gently suctions up fine debris from hard floors . The Micro Fluffy cleanhead is also 25% smaller than other Dyson soft rollers.
On Carpets
The Dyson Micro 1.5kg is not optimized for carpets. While, it could suction up visible debris from the floor, it did not achieve a deep clean. A work around I discovered was to sweep the mini-motorized tool across low pile area rugs and carpets. Given this the Micro 1.5kg is not built for large cleaning jobs anyways, it was no burden to clip on the other tool.
Other Surfaces
Given that the handheld is so light, it's seriously a dream to whisk around the house, for cleaning over upholstery, up high, or wherever your home needs some dust-busting attention. Each attachment clips directly into the handheld, or with the The Dyson Omni-glide comes with a crevice /dusting brush attachment for above-floor cleaning. The handheld unit is so light, it's like whisking a wand around the house.
Emptying the Dust Bin
The Dyson Omni-glide has one of the easiest bins to empty. It's just really, really tiny (.05 gal), calling for multiple trips to the trash, depending on how dirty your floors are, or how large your space is. To remove, simply detach from the wand, angle over the garbage, and slide the red handlebar down and most of the contents will just roll out. However, I did find that lingering dust bunnies and hair clumps that clung to the mesh filters were difficult to fish out.
Cleaning and Maintenance
Cleaning is relatively straightforward. The most attention probably belongs to the filter, which is accessed by screwing off the purple cap. Tap off any excess debris before rinsing under warm water, and wait 24 hours before re-inserting into the vacuum. One of the easiest filter cleaning experiences, yet. Even better, the filter, soft roller cleaner head, and any tools can be cleaned with a damp cloth.

How does the Dyson Micro 1.5kg rate online?
The Dyson Micro 1.5kg is exclusively available directly through Dyson. The reviews represent a very small pool of buyers, but it currently has a 4.7 out of 5 stars. The vacuum fills a niche for those looking for a lightweight vacuum, but those with pets noted the bin filled too quickly, and it could be better about hair tangling.
How does the Dyson Micro 1.5kg compare to other models?
The Dyson Micro 1.5kg launched at the end of May 2021. It's directly most comparable to Dyson Omni-glide, which launched as Dyson's first vacuum designed solely for hard-floors. It's slim and compact, with a dual fluffy head design that can move in any direction with finesse: front, back or side to side.
It also offers an identically sized dust bin and run time. Both carry a $399 price point, which is still on the high end for a vacuum but are both among Dyson's lowest price models.
Compared to the identically priced V8, which features older technology, the Dyson V8 motor, works on both hard floors and carpets with a 40 minute runtime.
Looking for more full-power, or full sized models, you'll want to consider the Dyson V15 Detect, which incorporated a laser into its design, and a rebrand of the Dyson Outsize (formerly the V11 Outsize), Dyson's longest-running and largest vacuum with a .5 gallon dust bin and 120-minutes of run time.
Dyson Micro 1.5kg: Final Thoughts
Going in with high expectations for every Dyson vacuum we test, we were a little concerned about the shortened runtime and small dust bin compared to other newly released Dyson vacuums. Would these modifications be a shortcoming we couldn't look past? After just a few minutes of use, our answer changed to a resounding no. Those attributes, though important, do not diminish what the Micro 1.5kg can do and accomplish. The 20 minute battery life and dust bin were enough to get through a basic clean routine.
It's true, the Micro 1.5kg is ideal for smaller homes or for quick targeted cleans around the house. Being that it's optimized for hard floors, those with a lot of carpets will need to consider an alternative to keep those floors cleans. But really, any home could find a reason to enjoy the Micro 1.5kg. It's small and mighty that anyone of all ages could get on with maneuvering it around, and yes, it packs the right amount of power. It's also particularly enjoyable to use as a handheld as your arm will not get tired carrying it around, and the number of attachments do not hold you back in terms of capabilities.
Dyson Micro 1.5kg: where to buy
About this review and the reviewer
Jaclyn is the US eCommerce editor across the homes titles at Future, including Homes & Gardens, where she specializes in a variety of topics ranging from vacuums to mattresses. She spends her days tracking the latest buzzworthy releases and testing a variety of products to determine whether they are worth bringing into your home.
As with all our reviews the Dyson Micro 1.5kg has been tested first-hand in our home, using it just as you would so you know exactly what you are buying. Jaclyn's home features a mix of hardwood floors, carpets, and area rugs. A small non-shedding dog lives in the house but still manages to track in his fair share of dirt. The device was tested over a period of several weeks.
The products are given to us free of charge and we test them for as long as possible before forming our reviews. In this particular case, we are able to keep the vacuum, which will enable us to continue to use the product and gives us the opportunity to return to our reviews for updating, so you can keep up-to-date with how it's fared over a period of time.
Sign up to the Homes & Gardens newsletter
Decor Ideas. Project Inspiration. Expert Advice. Delivered to your inbox.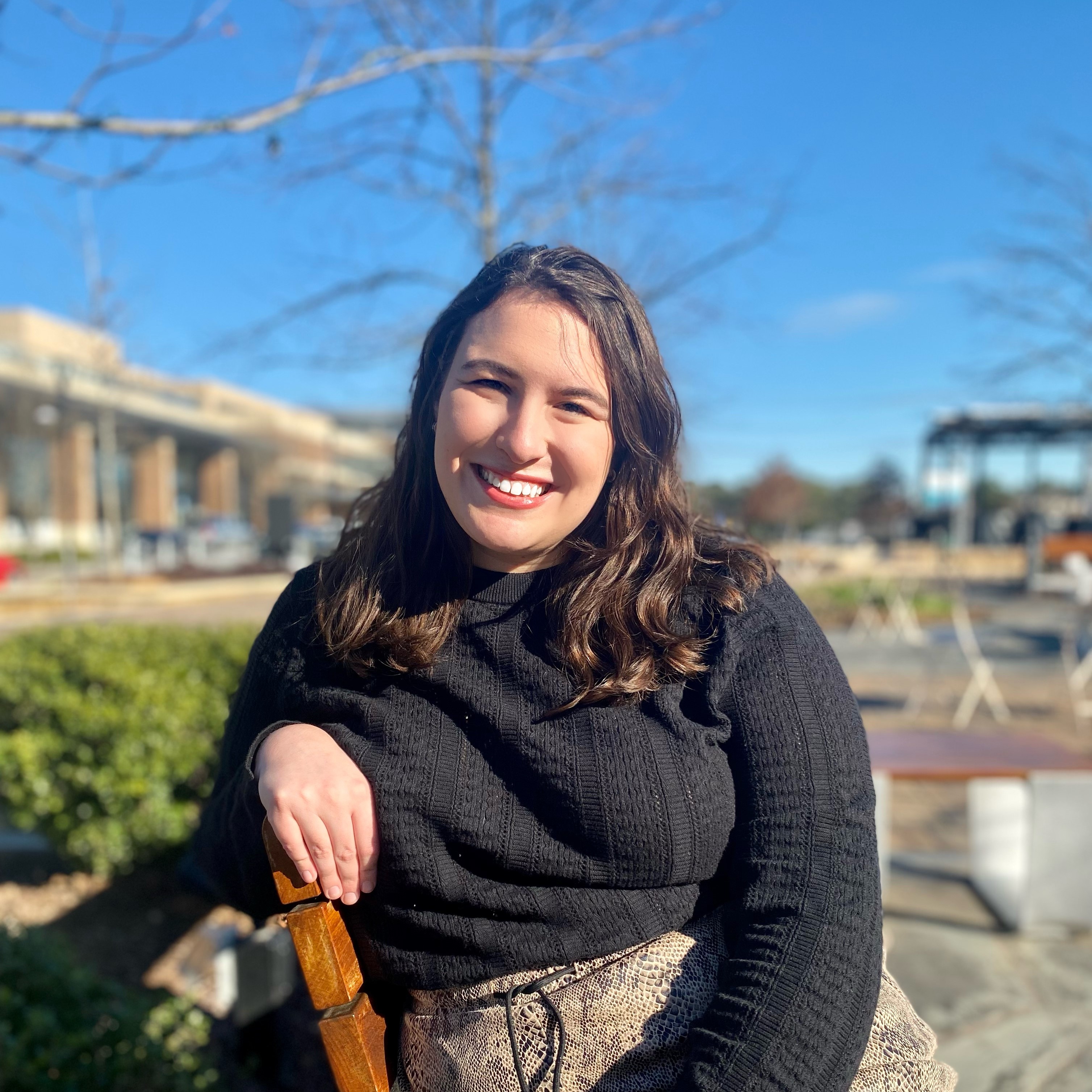 Jaclyn is H&G's eCommerce editor and oversees all things shopping. She's also a bonafide sleep expert, and previously managed all sleep content on Homes & Gardens and Real Homes– in fact, she has passed our five-step certification process to become a verified customer advisor on mattresses. She regularly scouts out the best of the best for buying guides to help you fill your home with only the best. She joined the team in January 2021. She has previously worked with Apartment Therapy, The Kitchn, The Spruce, The Spruce Eats, and MyDomaine. When Jaclyn's not working, she loves browsing real estate listings, unwinding with a chilled glass of Rosé, and entertaining her Cavapoo, Reese.