Gozney Roccbox review: a premium pizza oven for restaurant-quality food
The Gozney Roccbox pizza oven has everything you need to make authentic pizzas from home, and its tactile design looks the part in an outdoor kitchen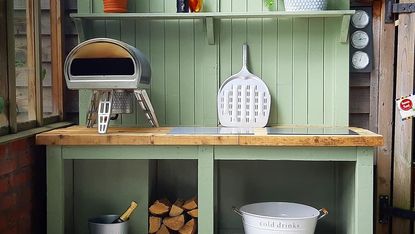 (Image credit: Gozney)
If you want an outdoor pizza oven to make homemade pizza for a crowd, look no further than the Gozney Roccbox
Reasons to buy
+

It's got dual-fuel options

+

There are two great colors

+

The exterior doesn't get too hot

+

It's charmingly designed and easy to use
Reasons to avoid
-

It's a bit heavy for a portable oven

-

The wood burner attachment doesn't always come included
You can trust Homes & Gardens. Our expert reviewers spend hours testing and comparing the latest products, helping you choose the best for you. Find out more about how we test.
Sign up to the Homes & Gardens newsletter
Decor Ideas. Project Inspiration. Expert Advice. Delivered to your inbox.
Thank you for signing up to Homes & Gardens. You will receive a verification email shortly.
There was a problem. Please refresh the page and try again.
The Gozney Roccbox is a compact outdoor pizza oven that has space for cooking 12-inch pizzas. It's coated in a silicone skin that makes it safe to touch even when the interior temperature is well over 600 degrees, and it has the option to cook your pizzas using both gas and wood.
We put the Gozney Roccbox to the test to see if it's one of the best pizza ovens you can buy, and while it comes just missed out on that five-star rating, we were still seriously impressed by the design of this pizza oven, and of course, the delicious meals it delivered.
I've reviewed many pizza ovens, including models from Ooni and Breville, so I was able to directly compare these to the Gozney Roccbox when making homemade pizza for my entire family. This review took place over the course of a few days, which gave me the chance to try out the Gozney Roccbox on both the gas and wood burners. Here's what I thought.
Gozney Roccbox review: specs
Fuel type: wood, gas
Dimensions: 23 x 20 x 17 inches
Weight: 63.8 pounds
Oven temperature: Up to 950˚F (500˚C)
Pizza size: 12 inch pizzas
Pizza cooking time: 60 seconds on gas, 3 minutes on wood
Use: outdoor use only
Setting up the Gozney Roccbox
The Gozney Roccbox had one of the easiest assemblies of any outdoor product I've tested. Unlike the best grills, which often take a few hours to assemble, pizza ovens often come with everything you need to get started right out of the box.
I was instantly struck by how heavy the Gozney Roccbox was. I has to get my partner to help hoisting it out of the box, which was made easier by the strap around the body of the oven which can be used to take it on the go. At 63.8 pounds though, it's not one to carry anywhere. The strap will help you when loading it into your car and taking it out.
The legs of the Gozney Roccbox fold down twice to elevate it to the level needed to add a burner. I got the dual fuel model, which costs extra but means you can switch between gas and wood burning, and both attachments are easy to twist into the bottom of the oven. This makes the fuel very accessible, but you will need to reach around to the back of the oven as well as having access to the front.
Using the gas burner on the Gozney Roccbox
While there's an undeniable charm to cooking with wood when making your authentic pizza, gas pizza ovens are very easy to use. Much like the best gas grills, it's simply a case of igniting the burner, adjusting the level of gas released, and watching your oven heat up.
I found that the Gozney Roccbox heated up very fast with gas and I was able to get going within 30 minutes. The temperature gauge at the side of the pizza oven shows the internal temperature which is very helpful, and something you won't find with less premium pizza ovens.
The pizza cooked very fast when I cooked with gas. It took around 60 seconds, as advertised, to create that classic leopard-spotted Neapolitan pizza you'll find in authentic restaurants.
Be sure to turn your pizza while cooking. It needs to be turned to cook evenly on all sides, because it's only natural that the internal cavity will be cooler towards the opening of the oven.
The Ooni Fyra pizza oven has a removable door which helps to even out the internal temperature of their oven, and I found that this did help when achieving an evenly cooked pizza. However, this required you to fit a chimney to the top of the oven as it needs insulation at all times, so for a chimney-free oven, the Gozney Roccbox performs as I would expect.
Cooking with wood in the Gozney Roccbox
The Gozney Roccbox comes with the option of buying an additional wood burner. It twists onto the base of the oven, and has a door that opens up to reveal a cavity for burning wood blocks. I would advise giving yourself half an hour to get the oven warmed up. Even after this, I struggled to reach the optimum temperature of 500˚F, but I was able to maintain a 450˚F heat to make delicious pizzas, adding a few more blocks before each one.
I have read a few reviews of the Gozney Roccbox that say it's impossible to cook a pizza with the gas burner, but I would disagree. Sure, it's less speedy, but if you like a deep-dish pizza it will allow you time to cook your base thoroughly while not burning the toppings.
I did struggle to achieve a more charred, leopard-spotted base with the Gozney Roccbox on the wood-burning mode. This has pros and cons, because while it's less speedy, this means you can adapt to pizza cooking without so many burnt pizza bases and uneven results. Having cooked in a very hot wood-fired pizza oven (the Ooni Fyra) I had to really adapt to constantly watching the pizza as it cooked so it didn't burn. The Gozney Roccbox allowed me to relax a bit more, because it cooked the pizza more slowly.
Cleaning the Gozney Roccbox
Most pizza ovens are very easy to clean. It's simply a case of waiting for the cavity to cool completely, and then wiping the pizza stone from crumbs and any leftover flour.
The exterior of the Gozney Roccbox though, is a little tricky to clean. I found that the front of the oven discolored easily with smoke, especially on the wood burning mode, and fibers easily attached to the silicone coating. I gave them a wash with a non-abrasive cloth to clear residue off and keep the oven looking its best once I had finished.
Should you buy the Gozney Roccbox
I'm a big fan of the Gozney Roccbox, but it performs far better on gas than wood-fired modes. I'd recommend buying the standalone oven and not investing in the wood burner unless you enjoy deep-dish pizza, because it's tricky to keep the fire going with the wood burner if you want those Neapolitan temperatures.
The Gozney Roccbox is an expensive pizza oven, and I'm not sure that it outperforms the Ooni Fyra, but they are similar in price and the Gozney is undeniably more appealing visually. I love the two colors it comes in, and the silicone coating makes it great to store in an outdoor kitchen.
If you want a portable pizza oven to carry around with you, I would give the Gozney Roccbox a miss. However, it's perfect for placing in an RV and taking out when you want a pizza night on the road, and if you simply plan on using it at home, it's a top choice.
About this review, and our reviewer
Millie Fender is our Editor for all things cooking at Homes & Gardens. She spends a lot of time testing everything from toasters to air fryers in her own apartment, and recommending the very best ones to readers.
All our reviews are tested from home, and the Gozney Roccbox is no exception. Millie put it to the test for a number of days on both the gas and wood-fired burners and Gozney kindly allowed her to keep it, which is great for her pizza addiction and also great for this Gozney Roccbox review, as she can keep it updated with her ongoing experiences.
Sign up to the Homes & Gardens newsletter
Decor Ideas. Project Inspiration. Expert Advice. Delivered to your inbox.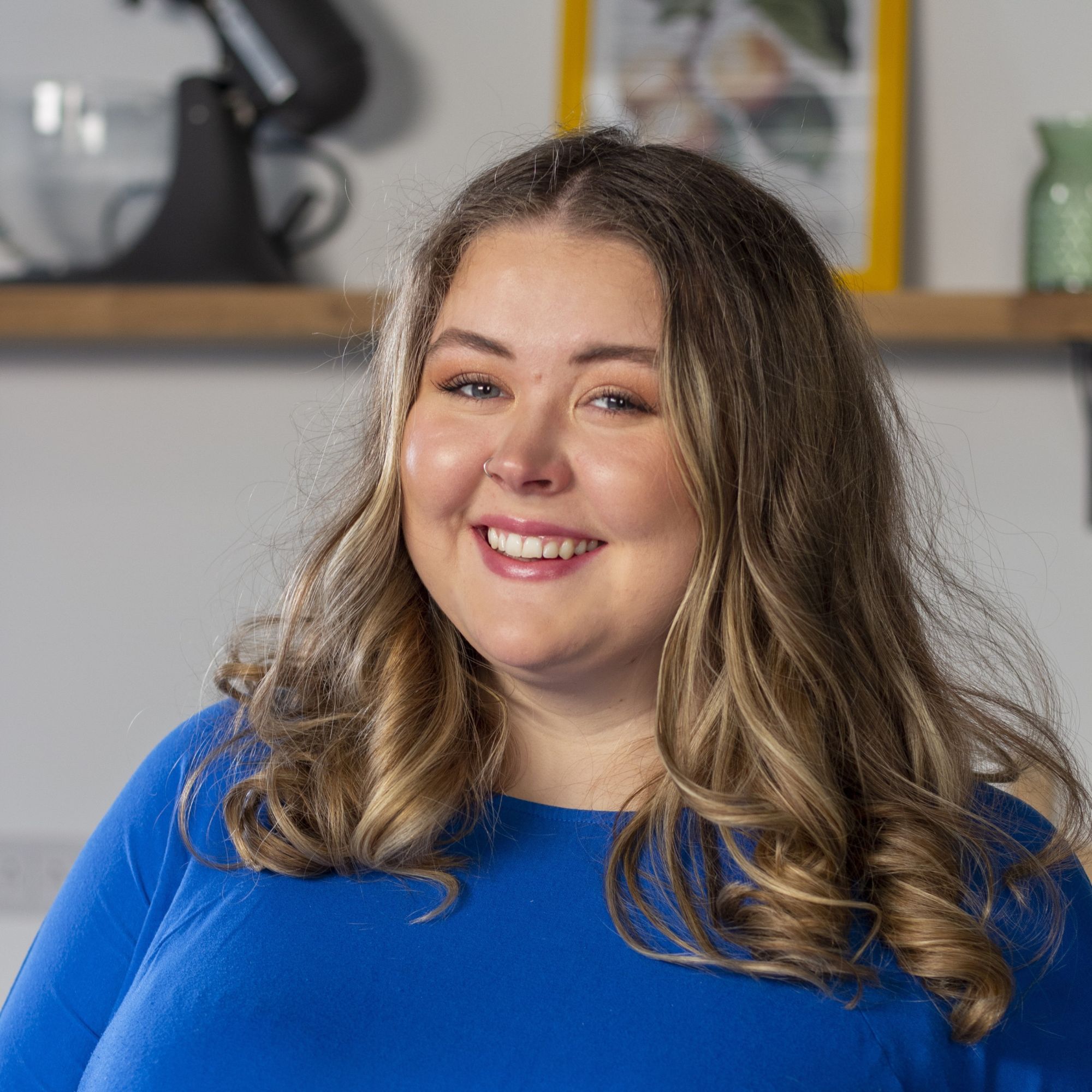 Millie Fender is Head of Reviews on the Homes and Gardens Ecommerce team. She specializes in cooking appliances, such as the best kettles, and also reviews outdoor grills and pizza ovens. Millie loves to bake, so she will take any excuse to review stand mixers and other baking essentials. When she's not putting products through their paces in our dedicated testing kitchen, Millie's reviews are conducted at home, meaning she uses these products in her own day-to-day life.