Smeg 50's Retro Hand Mixer review: a mixer to match your tastes
The Smeg 50's Retro Electric Hand Mixer is arguably the prettiest out there, but how does it fare in the kitchen?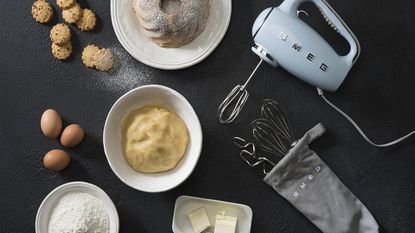 (Image credit: Smeg)
The Smeg 50's Retro Hand Mixer is another addition to Smeg's collection of stylish nostalgic appliances. It features an impressive nine speeds, and a backlit LED control panel to put the user experience at the forefront of design. We put it to the test to create a series of bakes to see how it performed.
Reasons to buy
+

By far the slickest display

+

Nine speeds and a turbo function

+

Included fabric attachments case

+

Excellent performance in tests
Reasons to avoid
-

Not great at freestanding

-

A little bulkier than rival models
You can trust Homes & Gardens. Our expert reviewers spend hours testing and comparing the latest products, helping you choose the best for you. Find out more about how we test.
Sign up to the Homes & Gardens newsletter
Decor Ideas. Project Inspiration. Expert Advice. Delivered to your inbox.
Thank you for signing up to Homes & Gardens. You will receive a verification email shortly.
There was a problem. Please refresh the page and try again.
The Smeg 50's Retro Hand Mixer is a joy to behold, and available in an array of pastel and bright colors to match your kitchen. In a meeting of careful engineering and delicate design, this mixer is both nostalgic in look and powerful, with nine speeds to take you through any bake you have in mind.
As well as power, this mixer has an extremely sleek user experience, with a backlit LED screen, which also has a timer element to make sure ingredients aren't overworked. Smeg also claim that this mixer is fast, practical, and easy to use. We put it to the test to establish if its performance can match its aesthetic, and whether it is worthy of a place in our guide to the best hand mixers on the market.
Smeg 50's Retro Hand Mixer Specifications
Colors: black, white, cream, pink, blue, green, red
Type: electric hand mixer
Weight: 3.94lbs
Speed settings: 9
Material: stainless steel and plastic
Dimensions: 2.56 x 2.56 x 16.31 inches
Motor: 220 watts
Attachments: 2 dough hooks, 2 wire whisks, 2 Optimus whisks
Smeg 50's Retro Hand Mixer first impressions
The Smeg 50's Retro Hand Mixer has been at the top of my list to test for some time, thanks to the sheer charm of its design, which continues the tradition, as the Smeg 1950s Retro Stand Mixer does too, of looking straight out of a nostalgic daydream. I tested it out in the candied pink color, though it is available in a range of other pastel and bright colors if that's more to your tastes.
KitchenAid is the paragon of the hand mixer and the best stand mixers world, with iconic designs and motifs, but this offering from Smeg cements the fact that design-wise, this brand is a very stylish alternative. I love the addition of the fabric dust bag to keep your attachments safe, and the box is compact and without unnecessary plastic and packaging. There are two sets of each attachment included too, which is great in terms of value, as more often than not customers receive a single whisk or dough hook to work with.
Another thing I was impressed with was the backlit LED control panel on the handle of the mixer. It blends seamlessly into the stainless steel exterior, giving it a glossy look while also letting the user know which speed setting they are on, as well as how long they have been mixing. The power and speed buttons also sit nicely on the interface, and overall the look is lovely.
Making whipped cream
First up in the program of testing was establishing how the two included wire whisks fared at whipping cream. Their design makes them perfect for adding air to mixtures, like egg whites, and will be most often used at home for making sauces or custard. I started off on a low speed, to avoid a splatter of cream everywhere, and was impressed by the smoothness of the controls, and how powerful the mixer felt as I cruised through the available speeds.
Nine speeds is enough to rival that of the KitchenAid 9-Speed Digital Hand Mixer, and has the performance when it comes to the whipped cream test to match. I thought the results with this test were excellent, with whipped cream capable in just over in a minute, with the mixing resulting in a great consistency too.
Making cake batter
In order to mix up a cake batter, I switched over to the two Optimus whisks, which are designed for semi-hard mixes just like this. Switching utensils was convenient, which is definitely not always the case with mixers like this, thanks to the ejector trigger on the back of the exterior.
One downside to this mixer, which is most noticeable as you attempt to switch utensils, is the fact that it is not great at standing upright on a countertop. The design means that the bottom is thinner than the top, which makes it a little unsteady. Surely not a feature that would put anyone off purchasing, but it is something to note.
I set to work mixing the cake batter and found that once again, this mixer had the power to make the task very easy. The whisks themselves are well designed, and creaming and combining both went well. This mixer is on the heavier side, weighing in at 3.94lbs, meaning that after a little while, it was cumbersome to hold. Thankfully the mixer is very good at doing the job at hand, so I can't see there being many times when you would need to hold it for a length of time.
Making cookie dough
Making dough is another task that can be gracefully done with the Smeg 50's Retro Hand Mixer. Despite dough being heavier than batter or cream, this mixer performed well and combined chocolate chips into the mix without any fuss too.
However, it has to be said that we tested this mixer in tandem with another contender, the Dualit Hand Mixer, and felt that option mixed the dough a little better, with smoother incorporation of the ingredients. The difference is likely negligible to a hobbyist baker, but if you know you want a mixer to create bread doughs, then you might want to shop around a little and explore your options, especially as this Smeg option is a little bulkier for long periods of holding.
Cleaning
The attachments for this mixer are not dishwasher safe, meaning that you will need to take the time to hand wash each whisk or beater. This wasn't a problem for me, but if you like to save time after your baking, it might be a little annoying. The included instruction manual says that you can clean the housing unit with a damp cloth once unplugged, and wait to thoroughly dry before storing away.
How it compares
On an aesthetic level, the Smeg 50's Retro Hand Mixer is most comparable to the KitchenAid 9-Speed Digital Hand Mixer, which has a classic, expensive look and a similar color range, and is also corded. The KitchenAid option will set you back around $109.99, performed well in our tests and has a similarly strong range of attachments.
If you thought that $109.99 was a high price to pay, you might be dismayed to find that the Smeg mixer is a much more costly investment at $179.95. The performance of these two mixers is very similar, but it's hard to argue that anything comes close to the Smeg option when it comes to design. If your sole aim is to have a mixer that can get the job done, then you might want to look elsewhere, but if you are looking for a stunning addition to your kitchen countertop and you have the money to invest, this Smeg mixer will not let you down.
Should you buy the Smeg 50's Retro Hand Mixer?
The whole experience of handling the Smeg 50's Retro Hand Mixer was sleek, from the unboxing process to the mixing tests. From this, it's easy to see why customers splurge on an entire kitchen fitted out with Smeg appliances. The look and shades of these products can elevate any setting, and if you love baking, this mixer is sure to motivate you to whip up new creations on a more regular basis.
In terms of performance, I was doubly impressed with how powerful and user-friendly this mixer was. It takes mere minutes to do what you need it to when it comes to batter, and has extra perks too, like the built-in timer and lovely embroidered bag. Understandably, the price tag of this mixer might put some customers off, but if you love the aesthetics on offer here, then you'll be glad to hear the performance matches up. And if you're looking to complete your set of Smeg appliances for your kitchen, it's an absolute no-brainer.
About this review, and our reviewer
Molly is the Ecommerce Writer across Homes shopping content, spending time reviewing products to see if they can earn a place in buying guides. She has turned her hand to testing stand mixers, hand mixers and more in order to pick out the features that matter the most to readers.
This hand mixer was tested alongside a range of other hand mixers at a Future testing facility in Reading, as you'll see from the photos. Unfortunately, this mixer was not available to be kept for long term testing, but efforts will be made to glean information on how the mixer performed after months and years of use.
Sign up to the Homes & Gardens newsletter
Decor Ideas. Project Inspiration. Expert Advice. Delivered to your inbox.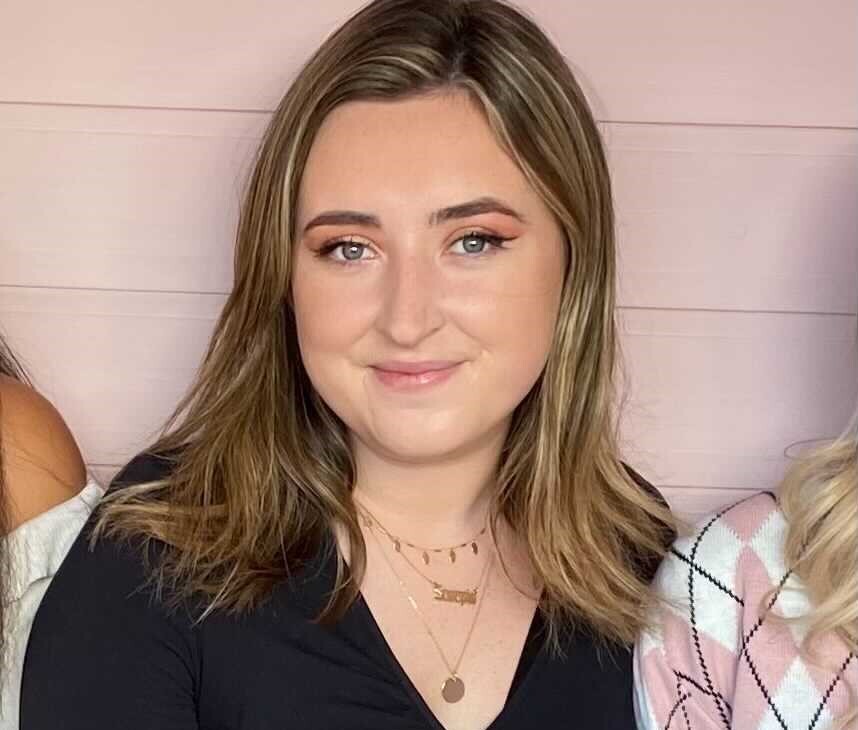 Molly is the Ecommerce Writer for Homes & Gardens and spends her time searching the internet for the next best thing for your home, with a focus on shopping edits and buying guides. Before joining Homes & Gardens, Molly graduated from the University of Exeter with a degree in English Literature, with previous internships undertaken at The Economist in her summer breaks.