Smeg 1950s Retro Stand Mixer review
The Smeg 1950s Retro Stand Mixer is noisy but powerful, with a 50s-style design that's hard not to fall for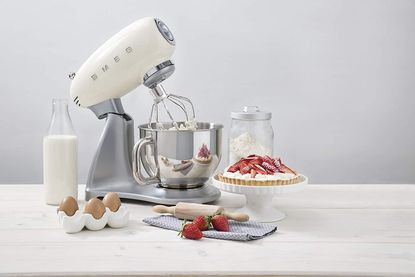 (Image credit: Smeg)
The Smeg stand mixer is a sturdy stand mixer with a 50s-style retro design that's guaranteed to make a statement in any kitchen. It's surprisingly powerful for kneading bread, and great for large bakes.
Reasons to buy
+

A fun, retro look

+

Powerful motor

+

Easy controls to operate

+

Great for large bakes
Reasons to avoid
-

Attachments are not dishwasher-safe

-

It's a noisy choice
You can trust Homes & Gardens. Our expert reviewers spend hours testing and comparing the latest products, helping you choose the best for you. Find out more about how we test.
The Smeg 1950s Retro Stand Mixer is a jovial addition to any kitchen. While it functions much the same as many of the best stand mixers we have reviewed, it stands apart thanks to its retro style, which is a far cry from an understated KitchenAid Artisan or Cuisinart Precision mixer.
Looks aren't everything, of course, and the Smeg Retro Stand Mixer also impressed us when it came to whisking, beating, and kneading. Our one main caveat is that it is a noisy stand mixer, but unless you plan on using it on a very regular basis or for prolonged periods of time, this shouldn't be too much of a problem in your day-to-day life.
SPECIFICATIONS
Colors: black, blue, pink, red, silver, green, cream
Type: tilt-head mixer
Capacity: 5 quarts
Weight: 21 pounds
Speed settings: 10
Material: stainless steel
Dimensions: 17.7 x 17.4 x 10.3 inches
Motor: 600 watts
Attachments: dough hook, whisk, flat beater, splash guard
Smeg 1950s Retro Stand Mixer Design
With a curved, nostalgic design, the Smeg 1950s Retro Stand Mixer is a striking choice for any home. It's easy to pair with the Smeg blender, which is one of the best blenders I've tested for stylish and family-friendly design, and the Smeg toaster, which also features in our best toaster guide.
The motor is 600 watts. It is not the most powerful stand mixer I've come across, but it is significantly stronger than the KitchenAid Artisan's 325 watts.
Many stand mixers are quite heavy, and the Smeg stand mixer is no exception. At 21 pounds, it is a significant weight to lift up into cupboards, but given how handsome the design is, it's not a stand mixer you would wish to store out of sight regardless.
Setting up the Smeg stand mixer
The Smeg 1950s Retro Stand Mixer comes with all the attachments you would expect of a regular stand mixer. That includes a dough hook, whisk, and flat beater.
You can amp up the power using the lever at the top of the mixer, which is an element you would usually find on the side, but combined with the lever at the back of the tilt-head and the SMEG logo at either side of the mixer, this stand mixer could be placed in any position in your kitchen.
The bowl is easy to fasten onto the base and the handle allows you to lift it easily for pouring or hand mixing.
Making cake
I start all of my cakes by creaming together butter and sugar, and the Smeg 1950s Retro Stand Mixer did a good job of this. Because I was only making a loaf cake and not a multi-tiered one, the smaller volume of butter and sugar did get stuck to the bottom of the mixing bowl a few times. I took my spatula around the base to make sure everything was well mixed before I added my eggs and flour.
I really enjoyed the shape of the flat beater, which was able to reach down into the bottom of the bowl, and left a pleasant pattern in my cake batter.
Making frosting
My chocolate frosting came out very well after I turned the whisk attachment up to the sixth level. This was very fast, I could not imagine ever needing to use the higher settings, even for meringues.
I used the splash guard to pour in my powdered sugar while minimizing mess. There was still some dust, but it definitely helped. I only had to go in with a spatula once to make sure all of the butter was mixed in.
Making bread
I added my bread flour to the mixing bowl, followed by yeast on one side, sugar and salt on the other, and a generous glug of olive oil. After this it was simply a case of switching the machine into low gear and slowly pouring in my lukewarm water through the spout in the splash guard.
Some stand mixers struggle to knead for ten minutes, but the Smeg 1950's Retro Stand Mixer did a fine job and did not rattle too much. It did get a bit warm at the top of the mixer, near the motor, but the main issue I encountered was the loud noise. This was not so much of an issue when making faster bakes, but for lengthy processes, it can be a little headache-inducing.
Cleaning the Smeg stand mixer
The Smeg 1950's Retro Stand Mixer bowl can go through the dishwasher, but accessories should be cleaned by hand. This is easy enough with the flat beater and dough hook, but cleaning whisk attachments by hand can be a nuisance.
You can wipe the exterior of the bowl clean using a microfiber cloth, and it polishes up very easily, making it a worthy appliance to keep on the counters.
Should you buy the Smeg 1950's Retro Stand Mixer?
For occasional bakers or those who don't plan on using the Smeg 1950's Retro Stand Mixer for prolonged periods of time, it is an excellent choice. I found the noise quite difficult after the ten-minute mark, but it was fine for making cakes and frosting.
The design of the stand mixer is its most winning quality, and while the retro design will not be to everybody's taste, it is the most eye-catching stand mixer I've tested, and comes in a brilliant assortment of colors.
About this review, and our reviewer
Millie Fender is our Editor for all things small appliances at Homes & Gardens. She spends a lot of time testing everything from toasters to air fryers and recommending the very best ones to readers.
All our reviews are tested from home, and the Smeg 1950's Retro Stand Mixer review is no exception. Smeg kindly loaned it to her for the purposes of this review, and she returned it afterwards.
Sign up to the Homes & Gardens newsletter
Decor Ideas. Project Inspiration. Expert Advice. Delivered to your inbox.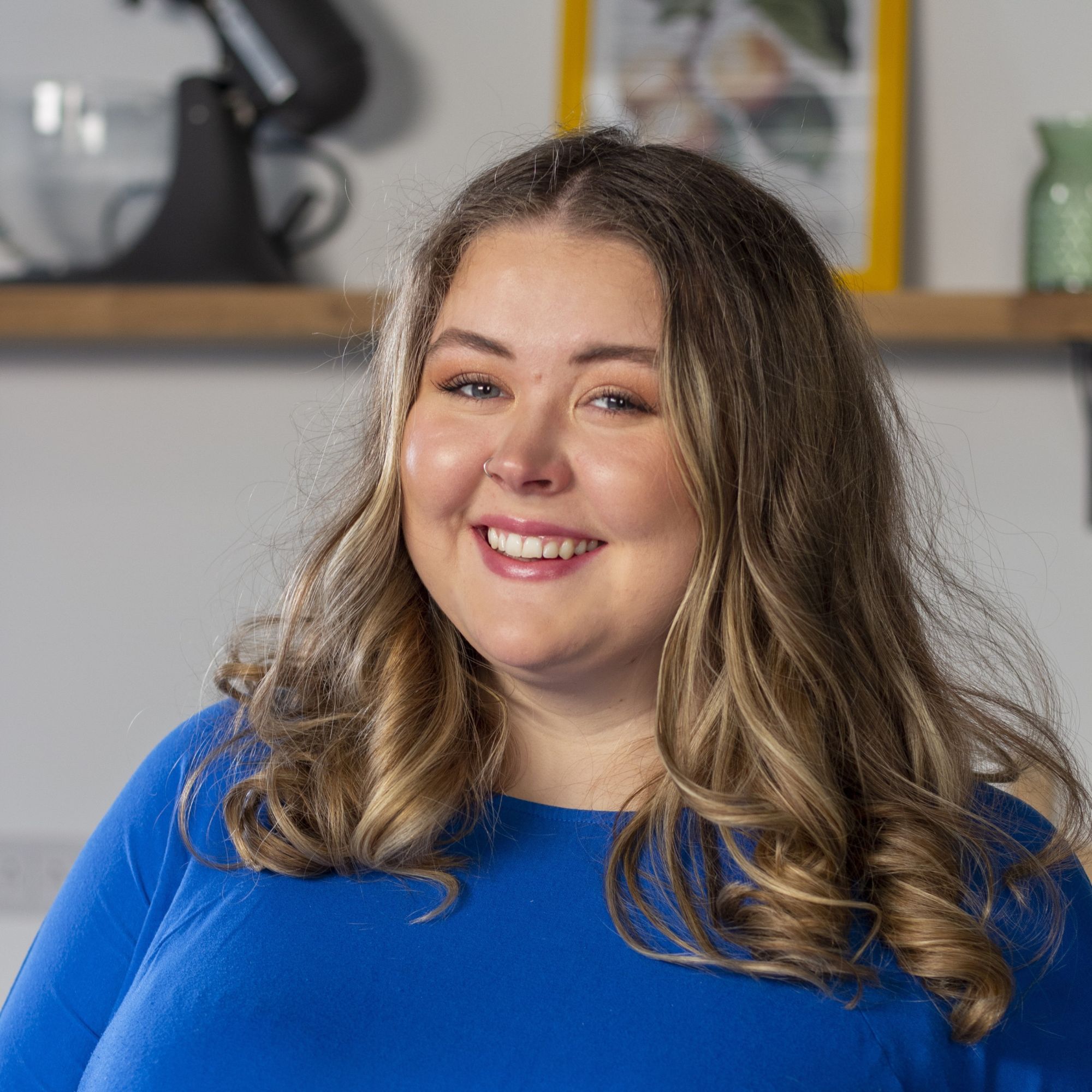 Millie Fender is Head of Reviews on the Homes and Gardens Ecommerce team. She specializes in cooking appliances, such as the best kettles, and also reviews outdoor grills and pizza ovens. Millie loves to bake, so she will take any excuse to review stand mixers and other baking essentials. When she's not putting products through their paces in our dedicated testing kitchen, Millie's reviews are conducted at home, meaning she uses these products in her own day-to-day life.