Are box mattresses actually good? Experts explain why they're so cheap
You can now buy a mattress for under $500 – here's everything you need to know on why box mattresses are so cheap, and whether they're actually worth the spend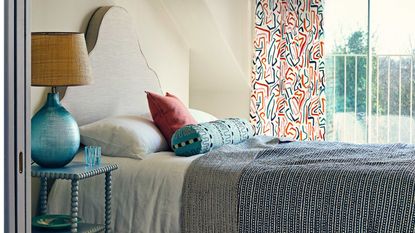 (Image credit: Future)
Sign up to the Homes & Gardens newsletter
Decor Ideas. Project Inspiration. Expert Advice. Delivered to your inbox.
Thank you for signing up to Homes & Gardens. You will receive a verification email shortly.
There was a problem. Please refresh the page and try again.
If you're in the market for a new mattress, you'll know how expensive they can be. Some mattresses will run to thousands of dollars. Buy the wrong one, and you've not only lost out on some serious cash, but also on a great night's sleep.
If you're on a budget, you may have noticed some mattress types are a lot cheaper: box mattresses. Designed with affordability and convince in mind, you can now buy a new bed for as little as $200 (though don't expect it to do you any favors when it comes to comfort). Big-name mattress brands like Casper, Emma, and Nectar have gone all in on box mattresses, with their compressed foam beds easily competeing with many traditional mattress retailers.
But why are they so cheap? As a shopping expert, I know buying the cheaper option is not always the best. If a product is lower in price, it often lacks quality, durability, and ability.
To find out more about box mattresses, and what makes them less expensive than other best mattresses on the market, I've spoken to the specialists. Below, I've listed the three key things that make the best box mattresses cheaper, and discussed their pros and cons.
Why are box mattresses so cheap?
There are four key differences between box mattresses and spring, latex, or hybrid types that result in a lesser price. There are the materials used to make them, the manufacturing process, delivery, and durability.
1. Materials and manufacturing
You won't find spring mattresses available in a box, simply because they aren't able to be compressed small enough. Most, if not all, box mattresses are therefore made of foam, which is less expensive to make than innerspring or hybrid mattresses.
As Byron Golub, Vice President of Product & Merchandising at Saatva states, 'bed-in-a-box mattresses generally use lower-quality materials (thinner foams, weaker coil units, synthetic materials, and chemical flame retardants, including fiberglass) so that they can be flattened, and inserted into a box.'
'If you haven't bought a new mattress in years, you may think of box mattresses as the cheaper alternative' add Stephen Light, CEO and Brand Lead of mattress company Nolah. 'But mattress compression techniques have come a long way since the first boxed mattresses.' This has lessened manufacturing costs while at the same time ensuring box mattresses are just as good as other options. 'Today, brands can fit high-end, multilayer foam mattresses and even hybrid mattresses in a box. While there certainly are inexpensive, low-quality box mattresses on the market, many high-quality mattresses come in a box and are ultra-comfortable and supportive.' he adds.
However, it doesn't always follow that these cheaper materials are worse. Memory foam can work incredibly well for those with back pain.
Byron is the Vice President of Product and Merchandising at Saatva, where he is responsible for leading the design and development of Saatva's luxury product portfolio.
Stephen Light is the the CEO and Brand Lead of Nolah. After 20 years in e-commerce and marketing, he now proudly serves as CEO of Nolah Technologies. While unconventional, he believes his career path has uniquely positioned him to push the boundaries of the mattress industry.
Every day, Stephen has the opportunity to put his medical background, marketing acumen, and technical expertise to work, pursuing solutions to the sleep problems that keep people up at night.
At Nolah, he now taps into these passions and his own medical history while developing new products and improving existing mattress designs. He believes modern mattress technology must be informed by present-day sleep habits and human anatomy every step of the way.
2. Business costs
Not only are box mattresses cheaper to produce, but there's another business decision at play here, too. 'The concept of selling boxed mattresses came about in an effort to save on warehousing costs, as uncompressed mattresses take up a lot of space,' says Byron. It's much, much cheaper to store and stack boxed mattresses than lots of full-sized innerspring mattresses. This saving can then be passed onto consumers, lowering the price.
3. Delivery
Forget strapping a mattress to the roof of your car, box mattresses come delivered straight to your door in a more than tactical-sized box. Theresa Schnorbach, a sleep scientist at Emma Mattress, further explains that box mattresses are 'compressed and rolled to a more manageable size and weight, boxed mattresses offer greater convenience for shipping, storage, and handling, which helps to make them more affordable.'
They're also cheaper, as box mattresses require no retail markup. By selling 'mattresses online, they ship in the box right to the customer's door. Since they're made to order, mattress companies are also able to save on overhead' says Light, 'which means we can pass along to customers with a lower price'.
Theresa Schnorbach is a psychologist and sleep scientist specializing in Clinical Psychology and Cognitive Neuropsychology. She has completed post-graduate training in Cognitive Behavioural Therapy for Insomnia (CBT-I) with the German Sleep Society (Deutsche Gesellschaft für Schlafforschung und Schlafmedizin (DGSM)), endorsed by the European Research Society.
4. Durability
The direct-to-consumer delivery boxing process may mean box mattresses are less durable, mind. Mattresses that are compressed, rolled up, and stuffed in a box are not going to offer the same long-lasting performance. Byron Golub states 'When a mattress is compressed, folded, and rolled into a package, it can compromise the safety, break the foam, destroy the coils, reduce the lumbar support, and decrease the mattress's lifespan. It's also why they are generally so cheap.'
But are box mattresses any good?
The above is all well and good, but these mattress experts are all representing companies. If you're wondering whether these mattresses actually stack up to these claims, we've tried and tested the best box mattresses. My advice is that - if you can - you should stay away well away from any bed with an RRP below $500. You can often find box mattresses for sale under that price, but make sure the original price is at least $600, or you'll be getting a poor product.
It's also good to note that box mattresses will suit most sleepers. Unless you're suffering from extreme back or joint point, a memory foam mattress of the right firmness rating will do a great job of supporting your spine and cushioning your body as you sleep.
If you sleep on your side especially and are experiencing joint pain in your ankles, knees, hips, and shoulders, a memory foam bed will work wonders. The high-density foam design alleviates any pressure on points of your body that may hurt. If you sleep on your back, or front mind and are having pain, a firmer, more supportive mattress that stops your spine from sinking like a hybrid will be better for your back.
What's more, since box mattresses can be conveniently delivered to your home, living in a high-rise apartment, or house with not a lot of space is no longer an issue. Where getting a new mattress up a stairwell or into a tiny hallway would have made the process problematic, box mattresses are lightweight enough to be carried by just one person. We test these deliveries in our full reviews, and none of our reviewers have had much of a problem getting their mattress home.
Where they fall down, however, is the off-gassing smell. What's more, motion isolation is not the best in a box mattress. This is because they are generally on the softer side and are made from foam which can sink in as you sleep.
Box mattresses should work for most sleepers, but they're especially good if you're on a tight budget and simply cannot afford a luxury mattress. If your current bed is in worse condition than you thought, ordering a box mattress quickly can be a great temporary solution to better sleep. These are the top three box beds we've tried and tested.
Best mattress in a box
The much-loved Emma mattress was one of the first box mattresses to balance quality and convenience. It can be ordered and delivered with one click, plus it's almost always on sale. Perfect if you're wanting to try memory foam for the first time, it has medium support for all sleepers and can be bought risk-free thanks to great returns policies and sleep trials.
More details in our Emma Original mattress review
Best value box mattress
Because of their high-tech design, hybrid mattresses can get expensive, and a rarely found as a box type. This Dreamcloud mattress is much cheaper than most hybrids on the market and is conveniently delivered to your door. Don't think it lacks in quality though, as this is said to be just as comfy as non-box beds.
Find out more in our Dreamcloud luxury hybrid mattress review
Best cheap box mattress
The Siena mattress is one of the most affordable on the market, and with a sale running nearly constantly, it's usually under $500. The Siena is firm and supportive, suiting most sleepers. If you've got a tight budget, I'd suggest this as the best option.
The Siena mattress review has more details
FAQs
What are the downsides of a mattress in a box?
Box mattresses may offer everything you need to sleep comfortably. However, the two downsides to buying a bed in the box type is that they require a bed base, like a box spring, if you do not have one already, and they aren't very eco-friendly.
Due to box mattresses typically being made of high-density foam, you'll need to have a supportive bed base in order for it to last longer. If you simply place a foam bed onto a bed frame, it can sink and become damaged which will usually not be covered by your warranty. The foam needs support underneath in order to support you as you sleep.
We're also yet to see an eco-friendly organic or latex mattress enter the box market. This is because latex mattresses are so dense and have a bouncy feel that prevents the ability to compress or fold them down into convenient packaging. If you're eco-conscious and want to rest assured you're investing in both your sleep and the earth, then organic mattresses will be better for you.
What are the benefits of a boxed mattress?
The benefits of a box mattress are simple. They are much more affordable and can be conveniently delivered. Along with changes in shopping habits that saw most preferring to scroll and shop online rather than in person, particularly during the COVID-19 pandemic, box mattresses gave customers the opportunity to buy a new bed from the comfort of their couch.
---
Choosing the right mattress type for you is essential to getting a great night's sleep. While box mattresses may be cheaper and better for your budget, they might not work for your sleep style. If you can, we'd always suggest spending as much as you can on a new bed. We spend roughly a third of our lives in bed, and compromising on comfort can be a big mistake.
Sign up to the Homes & Gardens newsletter
Decor Ideas. Project Inspiration. Expert Advice. Delivered to your inbox.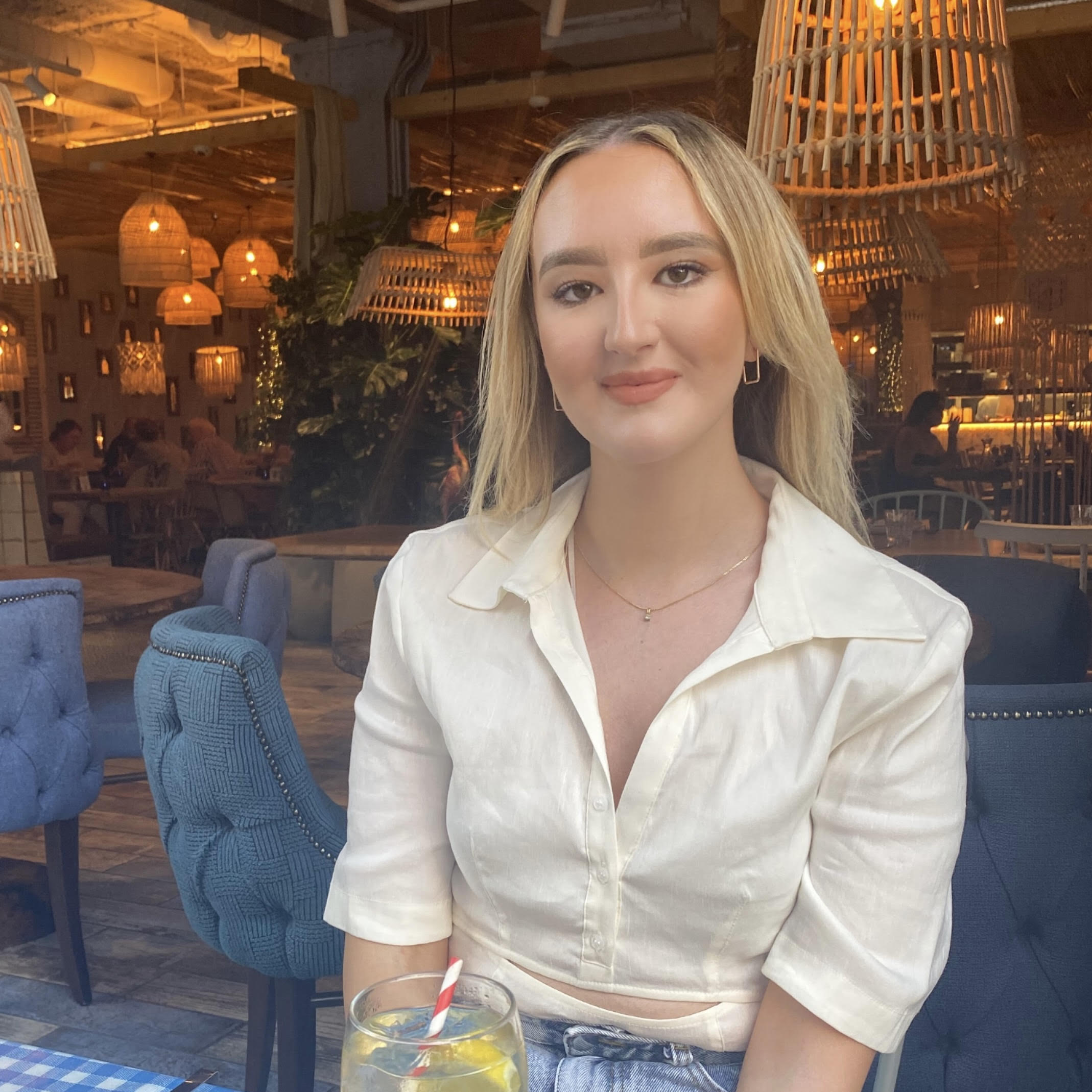 Louise is your eCommerce Editor and sleep specialist to help you wind down well. A connoisseur of the mattress world, Louise previously covered sleep and wellness (as well as the occasional organizational buy) at Real Homes, and has tried, tested, and reviewed some of the buys for your bedroom. With an MA in International Journalism and PR experience, Louise brings bags of bedding expertise and enjoys nothing more than helping readers find solutions and products that best suit their sleep needs.