Dyson V15 Detect vs Shark Stratos: which vacuum should you buy?
We tested the Dyson V15 Detect vs the Shark Stratos. See which came out on top in our expert reviews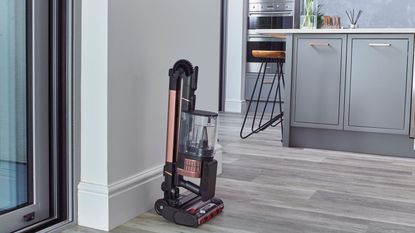 (Image credit: Shark)
Sign up to the Homes & Gardens newsletter
Decor Ideas. Project Inspiration. Expert Advice. Delivered to your inbox.
Thank you for signing up to Homes & Gardens. You will receive a verification email shortly.
There was a problem. Please refresh the page and try again.
Dyson V15 Detect vs Shark Stratos: which is the better vacuum? We've tried both the Dyson V1 Detect and the Shark Stratos cordless vacuum, so we're here to bring you our complete comparison between these two leading cordless vacuums. The Dyson V15 Detect is one of Dyson's most recent innovations, and it currently sits right at the top of our guide to the best cordless vacuums.
The Shark Stratos line includes a number of models such as the Shark Stratos upright vacuum and the Shark Stratos Cordless with Clean Sense IQ. We have recently finished testing the upright model, and our review of the Stratos Cordless is in progress. However, we have enough hands-on experience to compare our thoughts on both vacuums.
Shark and Dyson deals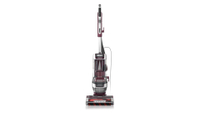 Shark Stratos Special Offer| was $429, now $299 at Shark Clean with code STRATOS130
Our tester Camryn loved this vacuum's anti-hair wrap technology, which saves you from the gross work of untangling pet hair, as well as odor neutralising cartridge which gets rid of pet smells. This special promotional price is available exclusively through Shark and includes a free under-appliance wand, that bends so you can easily reach under washer-dryers and other appliances.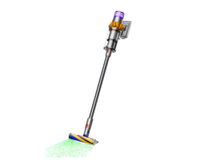 Dyson V15 Detect Cordless Vacuum | was $749.99, now $649.99
This slimline cordless vac offers incredible suction and versatile attachments. It's especially good with pet hair, as the new anti-tangle hair screw stops it from sticking. You can grab $100 off this machine at Dyson.
Dyson V15 Detect Cordless vacuum
Maximum power: 230 AW
Dust capacity: .2 gal
Cordless: Yes
Runtime: 60 minutes
Weight: 6.79 lb.
Filter: Advanced, whole-machine HEPA filtration
Warranty: 2 years
Attachments: Laser Slim Fluffy™ cleaner head, High Torque cleaner head with anti-tangle comb, hair screw tool, crevice tool, stubborn dirt brush, mini soft dusting brush, combination tool, wand clip, docking station, charger
For
Green Laser dust detection on Fluffy brush roll illuminates dust particles invisible to the eye
Piezo sensor and LCD screen shows the size and number of dust particles collected in real-time
New anti-tangle hair screw keeps pet hair from getting stuck
Incredible suction
Versatile attachments
Against
Green laser only shows dust on hard floors, harder to see in bright daylight
Dust gets stucks in dust bin
Must hold trigger for continual operation
Maximum power: 12.26 volts
Dust capacity: .175 gal
Runtime: up to 120 minutes (spilt over two batteries)
Weight: 8.90lb.
Dimensions: 13.78" L x 10.24" W x 51.18" H
Attachments: Laser Slim Fluffy™ cleaner head, High Torque cleaner head with anti-tangle comb, hair screw tool, crevice tool, stubborn dirt brush, mini soft dusting brush, combination tool, wand clip, docking station, charger
For
Cleansense IQ is very effective
Works well on carpets as well as hard floors
Hinged stick can go under furniture
Odor resistant
Smart display
Against
Brush head can feel bulky
Bin capacity is quite small
Can't be wall-mounted
Dust tool didn't wow us
No storage system included
Dyson V15 Detect vs Shark Stratos: what's the difference?
Auto-adjust
On paper, the Shark Stratos and the Dyson V15 Detect share a lot of the same features. The Dyson claims to "intelligently optimize suction and run time" in its Auto mode, and the Shark's Sense IQ mode also automatically adjusts the power level depending on the level of dirt on your floors.
In testing, we found that the Shark had a more sensitive auto-adjust mode, and that it could ramp up to clean piles of rice or cereal with no real difficulty. The Dyson's auto-adjust setting is still very sensitive, but we found that it was a lot more effective on hard floors than carpets.
Winner: Shark Stratos
Battery life
The Shark Stratos has a removable battery that has a runtime of up to 60 minutes. If you opt for a model that comes with two batteries, or spend a little more on an extra battery, this can be extended even further.
The Dyson also has a removable battery pack, and also runs up to 60 minutes. In our test we found that this held true, even on high-powered mode. However, backup batteries are less readily available than for the Shark.
Winner: Shark Stratos
Design
The Stratos is a bulkier vacuum, weighing 8.90 lbs. The Dyson V15 Detect is much nimbler, with a sleeker design and weighing in at just 6.79 lbs. It's also got two heads, one for hard floors and a digital motorbar for carpeted spaces.
Another thing that makes the Dyson stand out is its in-built laser that illuminates dirt to make it easier to identify areas you might have missed. In our tests this really impressed us, and it also made cleaning a lot more fun - if not a little gross.
Winner: Dyson V15 Detect
Hard floors
The Dyson is masterful on hard floors. Its in-built laser is attached to the fluffy head, meaning it's only available when you clean compatible surfaces.
Our reviewer Jaclyn said: "The Fluffy floorhead was designed for hard floors, so the expectations were high here. It powered through the cereal, rice, and sugar with ease, and automatically adjusted suction power as necessary."
Although it's also good on hard floors, the Stratos only comes with one cleaning brush which makes it a little bulkier but does reduce the demands on storage. We don't think this is the vacuum you should opt for if your home is exclusively hard floors, because you'll be missing out on the full capabilities of this vacuum.
Winner: Dyson V15 Detect
Carpet
We preferred to use the Dyson V15's Digital Motorbar on carpeted rooms, which means it's without its unique laser feature. This head does have an anti-tangle feature though, which will work well in homes with pets, or simply if you have a lot of long-haired housemates.
Expert reviewer Jaclyn said: "It does take up significantly more battery power when used on carpets, but the suction was absolutely terrific. Within minutes, the bin was full, and I only got through my carpeted upstairs hallway.
The cleaning was so deep, I wasn't even bothered that I had to make a run to the trash can. However, I will note that the secondary brush took a little more effort to push across carpets and had no LED light on the base, a feature I would have really loved to see."
By contrast, the Stratos also has an anti-hair-wrap feature on its singular brush head. It also has Odor Neutralizer Technology which will block any smells from emanating from your vacuum.
The double brush feature will dig into your carpets, and we really enjoyed the PowerFins for removing deep-rooted pet hair and dust from our carpeted floors.
Winner: Shark Stratos
Dyson V15 Detect vs Shark Stratos: which should you buy?
The Dyson V15 Detect is the option for design-focused shoppers. It's lightweight and easily maneuverable around your home, with the chic and intelligent laser attachments on its fluffy roller. However, this nimble vacuum is the best option for those who have mainly hard floors or who don't have a very large space to clean, because the battery will drain a lot faster on carpeted floors and is limited to 60-minutes.
The Shark Stratos is a more bulky option than the Dyson V15 Detect, but its single brush head will automatically pivot between different floor types. We really enjoyed its auto mode, and the removable battery will mean you're never lacking in power to clean even large floorplans. If you're working with a carpet-heavy or large home, opt for the Stratos.
Sign up to the Homes & Gardens newsletter
Decor Ideas. Project Inspiration. Expert Advice. Delivered to your inbox.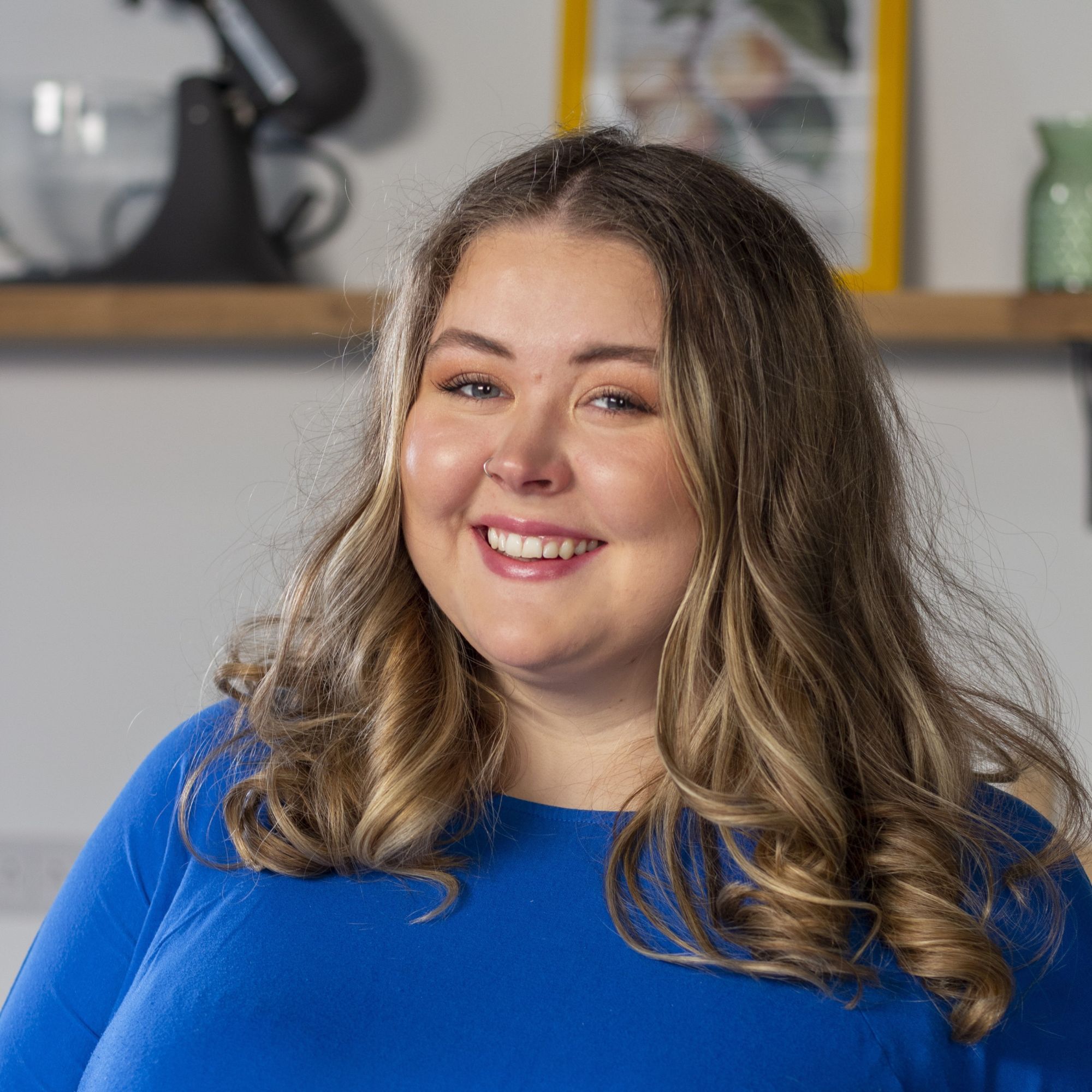 Millie Fender is Head of Reviews on the Homes and Gardens Ecommerce team. She specializes in cooking appliances, such as the best kettles, and also reviews outdoor grills and pizza ovens. Millie loves to bake, so she will take any excuse to review stand mixers and other baking essentials. When she's not putting products through their paces in our dedicated testing kitchen, Millie's reviews are conducted at home, meaning she uses these products in her own day-to-day life.