Food processor vs food chopper: which is best for texture, taste, and price
The food processor vs food chopper debate is tricky. They're both whizzes in the kitchen, but is one a cut above the other?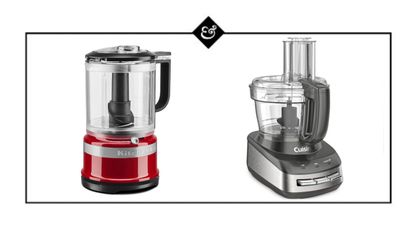 (Image credit: Future)
Food processors vs food choppers - the difference is slight, but distinct. Both appliances are handy in the kitchen. They can effortlessly slice, dice, and blend in a matter of seconds. However, if you need to pick just one, I can help.
The differences between a professional processor and simple chopper are key. They come in different sizes, with different functionalities, attachments, and price ranges. Your culinary needs will most likely determine which you choose, but you'll need to factor in some other variables too.
Our team of experts have tested the best food processors, so that we can dissect the differences between both models. We'll also let you know which are the best, so you know that when you do invest in an appliance, you'll use it every day.
Quick answers
If you're in a hurry and you just want to know the headlines, here's our verdict. Food processors have a bigger capacity and tend to be more versatile. If you're keen on crafting your cuisines, you'll want one of these. If you have a compact kitchen and will be making small dips, a food chopper will suit you better.
Buy a food processor if
You want a big capacity
You want to make sauces and purées
You want to tackle heavy ingredients like dough and meat
You want to shred cheese or grate chocolate
Food processors are the more popular of the two. These large, versatile appliances are at the heart of a range of recipes. They typically have capacity for up to 16 cups, so they're brilliant for big households. Food processors also often come with lots of attachments, making them useful for slicing, shredding, chopping, kneading, pureeing, and mixing.
Food processors' versatility comes at a cost. In some cases, this cost is literal. They're more expensive appliances. However, it's worth considering how much it would cost to cover all the functions with separate appliances. These are good value, but only if you would be using machines to slice, shred, knead, chop, and puree anyway. The range of functions also means that they can be more complicated to operate and harder to store. There are plenty of small options, but, on average, a food processor will be bigger than a food chopper.
Best overall
We think you'll be hard-pressed to find a better food processor than this. It's lightweight but secure with aa sealed work bowl. You can buy other attachments for the base too. It's just hard to tell whether this is switches on or off.
Our Cuisinart Core Custom 10-Cup Food Processor review has more details
Best Value
This will be one of the most hard working appliances in your kitchen. It comes with a range of do-it-all attachments, including a dough hook and spiralizer. Everything stores in the bowl too. The only down side is the small food opening.
Our Nutribullet 7-Cup Food Processor review has more details
Best luxury
One of the most versatile food processors on the market, this Sous Chef really can do it all. The wide chute means you won't need to do much in the way of food prep, whilst achieving excellent results. You'll have to hand wash it though.
Our Breville Sous Chef 12 Food Processor review has more details
Buy a food chopper if
You're tight on storage
You want to make dips and salsas
You're on a budget
Food choppers are the opposite of food processors. These petite appliances are perfect for compact kitchens. Their capacities can be as small as one cup and range up to four cups in size. They're perfect for chopping, mincing, and blending small amounts of food. They're less likely to come with extra accessories, instead, most choppers have a single, sharp chopping blade. It's specialized and straightforward, perfect for dips and salsas. They're also more likely to be compact and sometimes even cordless, ideal for bringing outside or moving across countertops with.
More often than not, food choppers are also cheaper than food processor. This will depend on quality and the time at which you buy them, but they're a good option for saving money.
Best cordless
This food chopper is a classic model. It's super light and easy to carry around the kitchen, but is also incredibly thorough. We used it for blitzing up carrots, tomato sauce, guacamole, and aioli. When we were done it was easy to clean too.
Our KitchenAid Cordless 5 Cup Food Chopper review has more details
Best affordable
Whilst we haven't tested this food chopper, we've heard wonderful things about it. It's easy to use and super efficient. This is also much more portable than plenty of other models. The only downside is that it's not dishwasher safe.
We haven't tested this food chopper yet, but it's on our list.
Best basic
We trust OXO with kitchen appliances and this is another excellent model. It has useful measurements on the side of the cup and a super sharp blade. It's also reasonably priced too. It just stains quite easily.
We haven't tested this food chopper yet, but it's on our list.
Head to head
These are our top picks for food processors and food choppers. They're both excellent investments, but if you have to choose one, we've put them head to head.
Cordless, compact, and effective for small tasks, this is an excellent investment if you won't need any heavy duty blending.
For
5 cup capacity
3 speed settings
Dishwasher safe
Cordless
Good battery life
Easy storage
Against
Limited capacity
Uneven chopping
Best overall
Incredibly versatile, this food processor will have all your kitchen needs covered. It's an investment well worth making.
For
10 cup capacity
3 speed settings
Dishwasher safe
Sealed work bowl
Neat storage
Range of appliances
Against
Not the most powerful
Quite expensive
Larger than a chopper
FAQs
What's the difference between a food chopper and a food processor?
Food choppers tend to be smaller, cheaper, more basic versions of food processors. If you're looking for a high standard and big capacity, you need a food processor. If you will be making dips and sauces, a chopper will be a good space-saving option.
Do I need a food processor?
Food processors are incredibly useful appliances. They can save you time and deliver consistent results in a fraction of the time. If you're kitting out a kitchen, this should be a priority.
Do I need a food chopper?
If you own a food processor, you probably don't need a food chopper. However, if you don't have either and need a compact option, a food chopper will be an invaluable appliance.
Final thoughts
There's no 'better' option between a food processor and a food chopper, it's all down to your appetite. If you're shopping for a single-person home, small kitchen, or dorm room, a food chopper will be incredibly useful, but also relatively inexpensive. However, if you're a keen cook and baker, you'll want a food processor. It can do the job of lots of appliances in one. Whether you're a processor pro looking for puree perfection or a shopper after chopper convenience, as long as you have one of these, you'll be a whizz in the kitchen.
Sign up to the Homes & Gardens newsletter
Decor Ideas. Project Inspiration. Expert Advice. Delivered to your inbox.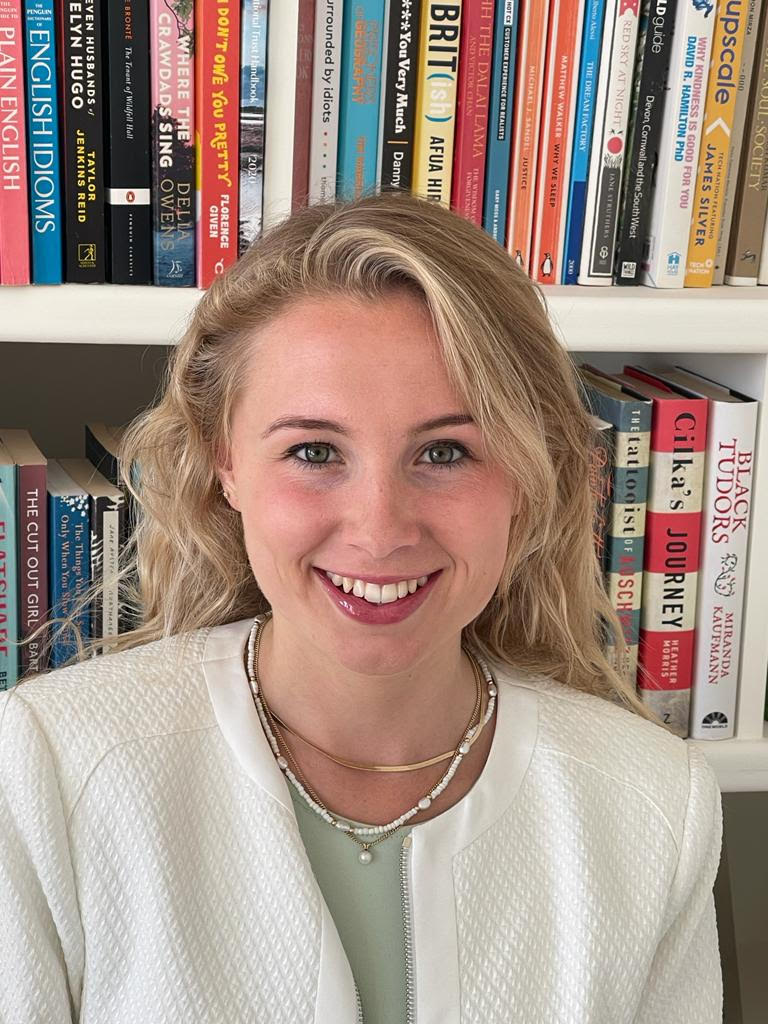 Laura is our eCommerce editor. As a fully qualified barista, she's our expert in all things coffee and has tested over thirty of the best coffee makers on the market. She has also interviewed Q-Graders and world-leading experts in the coffee industry, so has an intimate knowledge of all things coffee. Before joining Homes & Gardens, she studied English at Oxford University. Whilst studying, she trained as a master perfumer and worked in the luxury fragrance industry for five years. Her collection of home fragrance is extensive and she's met and interviewed five of the world's finest perfumers (also known as 'noses'). As a result of this expansive fragrance knowledge, she always puts quality and style over quantity and fads. Laura looks for products which have been designed simply and with thoughtful finishes.