Kuvings vs Hurom – which slow juicer is best on test?
Our experts have all the answers to the Kuvings vs Hurom juicer debate. They've tested a range of models to help you find the best juicer on the market.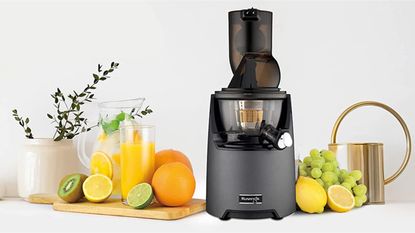 (Image credit: Kuvings)
When it comes to battling it out for the best juicers, the squeeze for top spot always comes down to Kuvings vs Hurom. Both brands put the press in impressive, but which is better and for whom?
Our experts have tested the best juicers on the market and they love both. The Kuvings EVO sits at the top of our list as an exceptional masticating juicer. The Hurom HP isn't far off, however; it's one of the best slow juicers we've tested. Because it's slightly cheaper, it's may be a better option than the Kuvings EVO despite of scoring 10% lower overall in our tests.
Choosing between Kuvings and Hurom also depends on your drink preferences, kitchen needs, and countertop space. Our experts have in-person experience, so can put these head-to-head to help you to find one which you'll use every day.
Head to head
So much more than a simple juicer, this can make smoothies, sorbets, and other blends. We threw tough greens, fibrous veg, and frozen fruit at the Kuvings and it didn't blink. This is brilliant, but the most expensive juicer on the market too.
Cheaper and cuter than the Kuvings, this juicer is perfect for single servings of fresh, cold pressed juice. The chute is smaller, so you need to prep fruit and veg in advance, but this won't feed you any bits of skin or hairy fibers: only smooth juice.
Swipe to scroll horizontally
| Header Cell - Column 0 | Kuvings | Hurom |
| --- | --- | --- |
| Type | Masticating/slow juicer | Masticating/slow juicer |
| Power | 240 watts | 150 watts |
| Capacity | 13.5 oz | 11.8 oz |
| Chute size | 3.22" | 2" |
| RRP | $699.99 | $439.99 |
Winner: Kuvings
Both of these are incredible juicers. Our experts have put them in the top three for all of our juicer buying guides (from best juicers to best cold press juicers) and they've defended their spot there for years. If you look at the reviews for both, you'll know why. The Kuvings achieved a rare five star review from one of our experts, which is a seriously special accolade.
The Hurom missed out on a perfect score by just 10%: the chute is a little narrow, which means we had to do more prep work before we could start juicing. If we're being really scrupulous, it comes in just a few too many parts, too: the assembly and clean up takes more time than we would like, especially in comparison to other models.
In spite of those criticisms, we still love the Hurom. Most people don't mind a lengthy clean up — it's close to characteristic of some of the best juicers. It's also worth making these sacrifices because the Hurom is a great price: it's usually $250 cheaper than the Kuvings.
What's more, when we were making juice with the Hurom, we were struck by how quiet and easy it is to use. It's also one of the most compact options on the market, perfect for petite kitchens. Most importantly, it extracted a lot of juice, even from tough greens and fibrous ginger, so if you want better-than-store-bought cold pressed juice, this is an excellent option.
The reason that you'll always see the Kuvings in top spot for us is because it's the inverse of many of the Hurom's flaws. The chute is nearly an inch wider, so there's much less prep work to do before you can get juicing. It can do all the juicing jobs - including the tough ones, but also makes nut milks, smoothies, and frozen deserts to rival dedicated blenders and nut-milk machines.
Faultlessly multifunctional machines do have their own drawbacks. This is expensive and bigger than the Hurom. It also takes a similar amount of time to clean up after, because it comes in lots of parts which all have to be hand washed.
Alternative juicer options
Best centrifugal
Nutribullet makes this 1000W motor appliance for those who are serious about their juicing. The extra-wide chute can tackle a range of fruit and vegetables incredibly quickly across three speeds. It extracts a lot of juice from your ingredients, but it is a little noisy too.
Best blender/juicer
Bluicer comes from a portmanteau of 'blender' and 'juicer', which is exactly what this machine marries. It has the pressure of a juicer, blades of a blender, and results of an incredible appliance. However, it is pretty huge and doesn't hold back on noise either.
Best for beginners
This is the juicer of my dreams. Its smart, slick, and easy to use. There's close to no prep needed and this makes ultra-crisp juices. One of our experts, Laura, uses this to make nut milk every week — she says she doesn't know what she would do without it.
FAQs
What's the difference between Kuvings and Hurom?
Both brands made beautiful juicers. We love them but they're quite different. People generally say that Huroms are easier to clean and Kuvings are better to feed into, but there are more nuanced differences that need breaking down.
What juicer is the best?
We've put Kuvings EVO820 at the top of our buying guide for the best juicers. It made faultlessly crisp and smooth juice and made delicious smoothies and sorbet too.
Where is the brand Hurom from?
Hurom is a South Korean brand that was founded in 1974.
How we test
At Homes & Gardens, we think carefully about how we test juicers. When reviewing them, our experts make notes on the capacity and size of juicers, as well as how easy they are to use and how much room they take on the countertop. As well as the basics, we'll consider how much foam and pulp is produced and then measure how damp the pulp is too, so we know how efficient a machine is being. If a machine claims to double-up as a blender, milk churner, or ice cream maker, we test those special features too. This means that when your juicer arrives at home, there are no nasty surprises waiting for you: we'll make sure you feel like you're getting good value. If you'd like to know more about how we test, we have details on our dedicated page.
Final thoughts
You won't be disappointed with either juicer; these are both exceptional at making crisp, smooth juice that extracts the most from fruit and vegetables. The Kuvings is more versatile, industrial, and powerful, so if you've got the extra budget, it's a brilliant and luxurious model. However, if you're short on space and shopping for aesthetics too, you'll love the Hurom. As I've mentioned, if neither is for you, there are plenty more options in our buying guide for the best juicers.
Sign up to the Homes & Gardens newsletter
Decor Ideas. Project Inspiration. Expert Advice. Delivered to your inbox.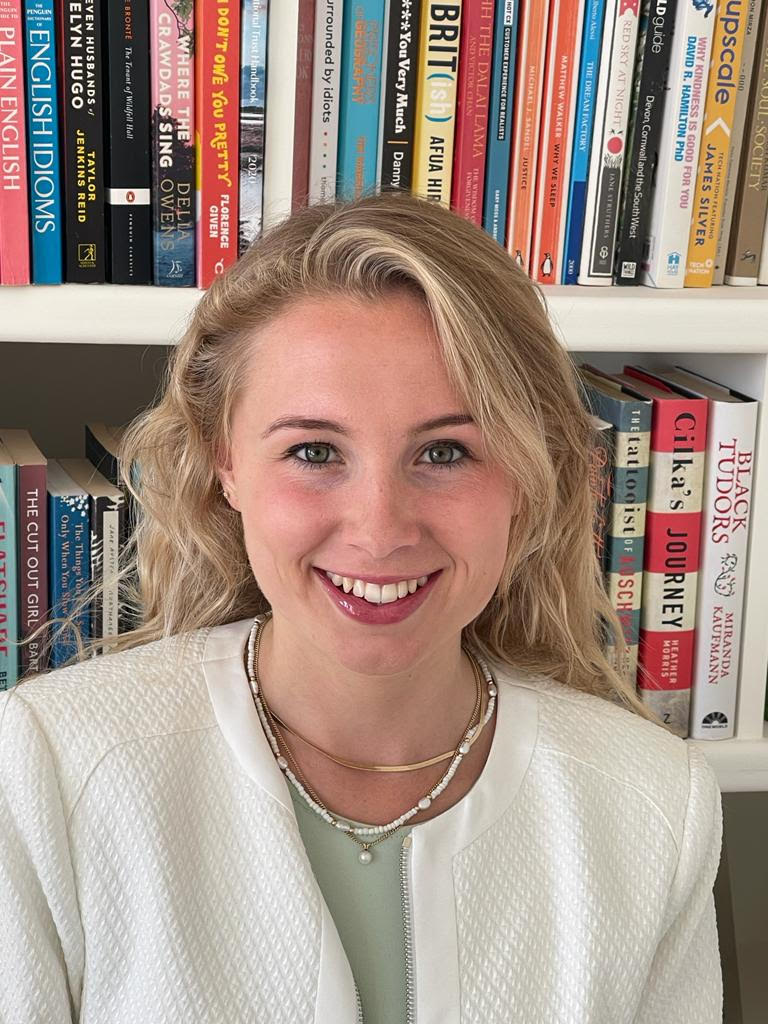 Laura is our eCommerce editor. As a fully qualified barista, she's our expert in all things coffee and has tested over thirty of the best coffee makers on the market. She has also interviewed Q-Graders and world-leading experts in the coffee industry, so has an intimate knowledge of all things coffee. Before joining Homes & Gardens, she studied English at Oxford University. Whilst studying, she trained as a master perfumer and worked in the luxury fragrance industry for five years. Her collection of home fragrance is extensive and she's met and interviewed five of the world's finest perfumers (also known as 'noses'). As a result of this expansive fragrance knowledge, she always puts quality and style over quantity and fads. Laura looks for products which have been designed simply and with thoughtful finishes.