How to choose a duvet for winter – essential tips from sleep experts
Buying the best winter bedding is key to keeping warm at night. These are the things to look for when it comes to comforters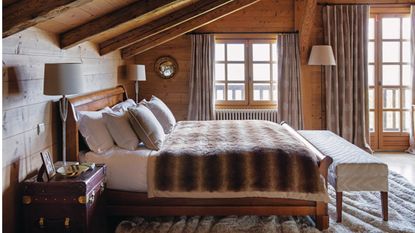 (Image credit: Future / Studio )
Sign up to the Homes & Gardens newsletter
Decor Ideas. Project Inspiration. Expert Advice. Delivered to your inbox.
Thank you for signing up to Homes & Gardens. You will receive a verification email shortly.
There was a problem. Please refresh the page and try again.
Being comfortable at night is more than your mattress. You may have invested in a premium bed that perfectly suits your needs, but if you're too cold at night, you're going to struggle to sleep. In the harshest of winters, keeping warm can be difficult – sometimes wearing thermal pyjamas or multiple pairs of socks in bed isn't even enough.
As H&G's bedding expert, there's one thing I will always recommend: invest in a good-quality winter duvet. Forget layering those itchy blankets from the back of the cupboard or buying a portable heater to warm you up. Getting a thick, dependable comforter is key to staying cozy all night long.
However, there are a few tricks and tips to bear in mind. Many comforters may be marketed as best for winter, but paying attention to material, tog, and size is the true indicator of how warm it's going to be.
To help you choose the best duvets for winter, I've roped in another sleep expert for their buying advice. Follow these 3 tips to keep cozy when cold nights come.
3 expert tips on choosing a duvet for winter
1. Understanding TOG ratnig
When shopping for a duvet online, you're likely to see a Tog rating. Understanding Tog is essential in sourcing the warmest duvet. Richard Boyle, CEO at Fremaux Delorme and expert at Brinkhaus, breaks down the definition:
'Tog rating is an indication of the warmth of a duvet, specifically the level of thermal resistance.' Tog, similar to bed sheet thread count, is often misunderstood as referring to the quality of the product. Lots of people assume that the higher the tog the better. But Boyle says you shouldn't be mistaken that tog 'is a reflection of the quality or weight of the duvet. This will depend on the material or fillings used'.
Instead, he says that 'a higher tog rating means a warmer duvet'. That's great, but you shouldn't necessarily go for the highest possible tog rating when you're shopping for a warm duvet. 'When it comes to choosing the right tog for you, always bear in mind your own body temperature,' says Richard. 'If you are generally a warmer person, a higher tog might be too warm for you as the materials will store your heat and could cause overheating.'
Tog rating can range from around 4-13.5, and the recommended TOG rating for a winter duvet is between 10 and 13.5. Most retailers will offer 13.5 as the highest rating, with excellent heat insulation properties.
Richard is CEO of Fremaux Delorme, the parent company of French bedding manufacturer Yves Delorme. Richard has also worked closely with the likes of Ralph Lauren, BOSS Home and Brinkhaus.
2. Material matters
There are many different duvet materials, some of which are warmer than others. The best material choices for a winter duvet are either wool or down options.
Down and feather-down duvets
The most luxurious duvet filling, feather, and down options are generally the most expensive. Loved for their cuddly properties and thick feel, they offer a great amount of insulation and warmth. Boyle also says that 'they're optimal for moisture transport', meaning they'll keep you warm, but won't make you sweat.
Wool
Made from dense natural fibers sourced from sheep or goats, wool is typically used in winter bedding. Known for being naturally insulating, but also moisture-wicking, anti-bacterial, and durable, a wool duvet will keep you cozy and last a lifetime. Wool duvets also tend to be cheaper than feather or down and but have a flatter profile, which is something to consider if you love a thick duvet.
Specially developed fabrics
Of course, not everyone likes the feel of feathers, and some may have allergies affected by down or wool. If you're vegetarian or vegan, you might not want to use animal products in your bedding. Many bedding brands use specially developed materials that offer better heating properties than traditional duvet fillings. For example, Coop bedding's Exhale adjustable comforter, my second-favorite duvet, is filled with a synthetic polyester microfiber.
3. Size
While you may be restricted to selecting new bed sheets in the same size as your mattress, buying a bigger duvet size is a trick to keeping you warm. A comforter that matches your bed size may seem like the most suitable choice, but larger duvets are great for winter – and they make your bed look more expensive.
I'd only suggest sizing up once. For instance, if you have a queen mattress, a king duvet will work. By having a bigger duvet or comforter, there's more material to go around. It will drape further down the sides of your bed, keeping drafts at bay. If you share a bed, a larger size duvet will also mean you're less likely to end up coverless during the night. Going up two sizes, however, will mean that your duvet will drape on the floor.
Best duvet for winter
As a bedding expert, I've tested a wide range of duvets in every weather and season. These are my picks for the colder months.
Best down comforter
Brooklinen Duck Down Comforter
Fill Type: Down Material: cotton Sizes: Twin/Twin XL, Full/Queen, King/Cal King RRP: $259-$479
Available in three different thicknesses and sizes, the Brooklinen down comforter is perfect if you like the feel of feathers, and want a warm duvet that looks super luxurious. It is quite expensive mind, but worth the high-quality of down.
Best all-season comforter
Coop Exhale All-Season Comforter
Fill Type: Polyester Microfiber Material: 300 thread count cotton sateen Sizes: Full/queen, king/Cali king RRP: $279–$310
This customizable comforter combines two different duvets you can attach and detach depending on your desired warmth and thickness. Pair together a 10 tog rating with a further 7 for the warmest of sleeps.
Best wool duvet
Woolroom Organic Washable Duvet
Fill Type: 100% organic wool Material: unbleached, organic cotton Sizes: Twin, Queen, King RRP: $232.50- $534.13
This Woolroom duvet is the best wool duvet on the market. It's super insulating and easy to wash, which is always a bonus when it comes to bedding. It's reasonably priced and sure to last you for at least a few winters to come.
FAQs
How do I choose winter bedding?
A lush, thick winter duvet is one of the best ways to stay warm at night. But there's lots of other bedding you can buy to keep you cozy. A bedding set made of flannel or brushed cotton has a soft feel that's great for keeping warm. There are also mattress toppers with insulating properties that heat your sleep surface as you rest. But the best bedding buy for winter? An electric blanket. Cheaper than running your central heating all night long, simply plug it in before bedtime and let it warm up. After several minutes, you can jump into a toasty bed.
---
Getting a thick winter duvet can make all the difference to how well you sleep, but there are a few other things you can do to keep a bedroom warm in winter. From draping thermal curtains to adding a fluffy rug for insulation, it's best to try more than one method.
Sign up to the Homes & Gardens newsletter
Decor Ideas. Project Inspiration. Expert Advice. Delivered to your inbox.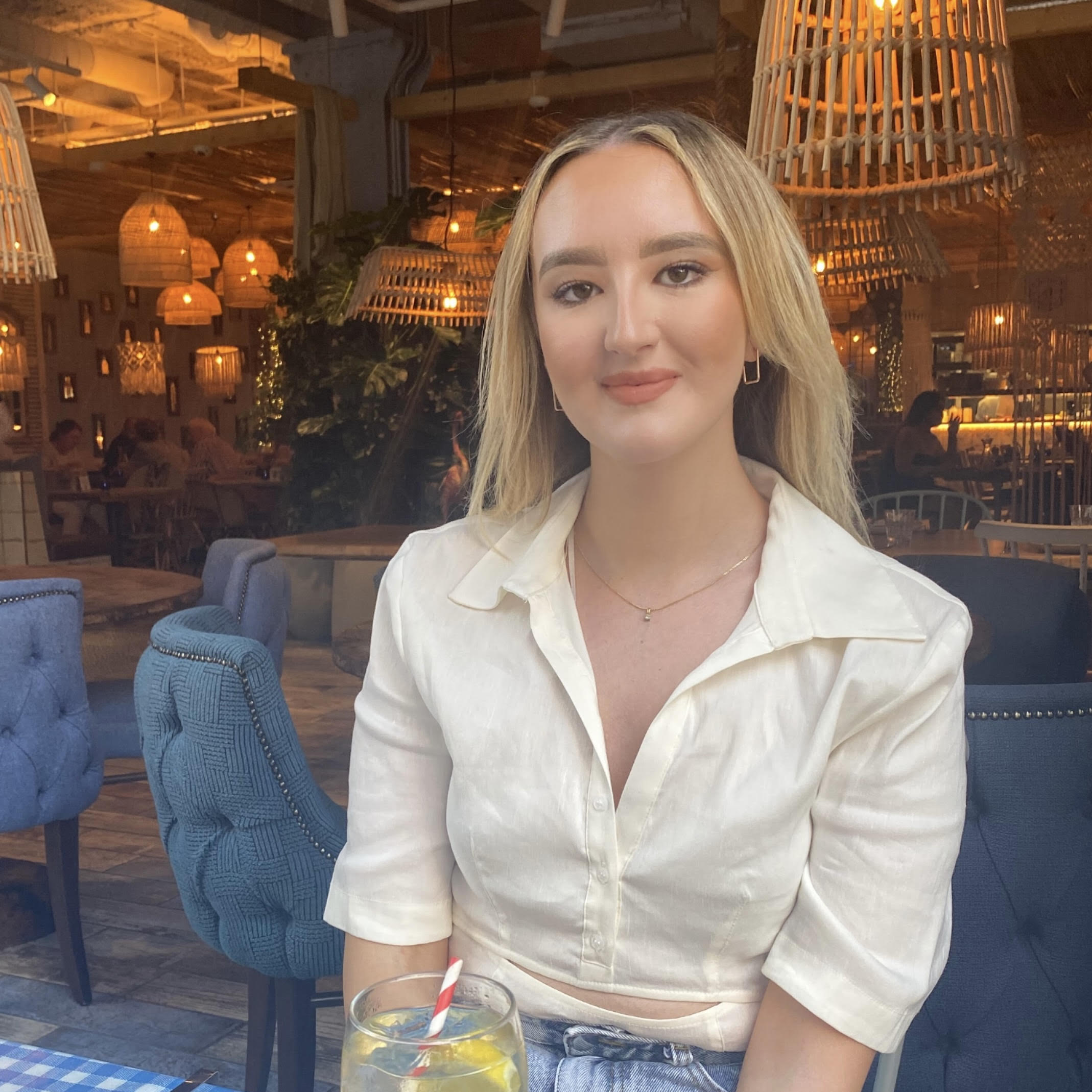 Louise is your eCommerce Editor and sleep specialist to help you wind down well. A connoisseur of the mattress world, Louise previously covered sleep and wellness (as well as the occasional organizational buy) at Real Homes, and has tried, tested, and reviewed some of the buys for your bedroom. With an MA in International Journalism and PR experience, Louise brings bags of bedding expertise and enjoys nothing more than helping readers find solutions and products that best suit their sleep needs.