The best time to paint your house exterior, according to experts
Painting your house at the right time will ensure it looks its best and lasts for years to come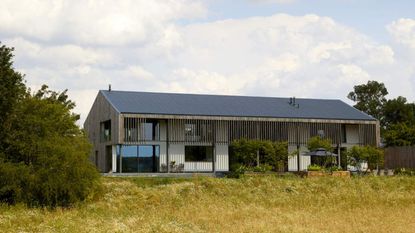 (Image credit: Paul Massey)
Painting your house exterior is a big job, so it's important to ensure when you do it, it is done effectively. This requires careful consideration of various factors, and choosing the right time to do it is crucial.
The best time to paint your house exterior can depend on a range of factors including the temperature, conditions, season, and time of day, all of which can impact the quality of the paint job, how it looks and how long it will last.
Our experts have explained the best time to paint your house exterior. By considering these factors and planning this painting project accordingly, you can achieve the best results and protect your home's exterior for years, without having to paint your house often.
Best time to paint house exterior
'While the precise timing can vary based on your area, I generally recommend painting during milder parts of the year temperature and weather wise,' says Andre Kazimierski, CEO, Improovy Painters Chicago. 'You will have a much longer window of acceptable temperatures for proper paint adhesion in spring and fall, for instance, than in the dead of summer or winter.'
1. Depending on the temperature
'Extreme temperatures can affect the quality of the paint and may cause it to not adhere properly to the surface,' explains Jonathan Faccone, interior designer and founder of Halo Homebuyers. 'Painting during cooler temperatures also helps in preventing the paint from drying too quickly.'
'Paint adheres and dries best in temperatures ranging between 40 and 90 degrees Fahrenheit, although if you can stick between 50 and 70, that's even better,' advises Andre Kazimierski.
2. Depending on the weather conditions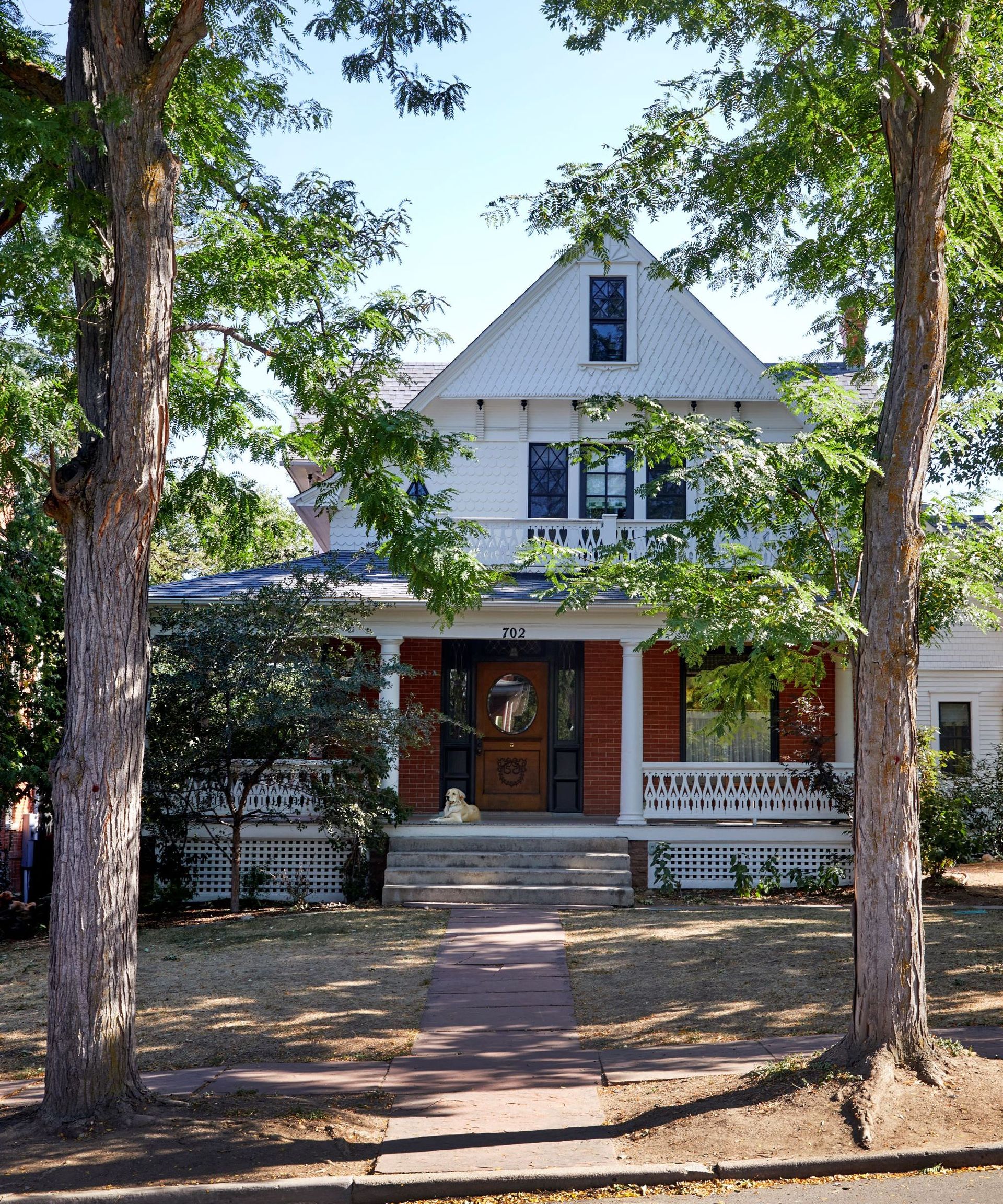 Before starting your painting project, you should always check the weather forecast for the week to avoid the biggest mistake when painting your home's exterior, not accounting for bad weather.
Ensure you have several days both before and after painting with mild weather, including no rain since it's crucial for the surface to be dry when you start. You'll also want the paint to have time to dry and cure without the threat of rain.
'Painting during rainy or damp conditions can also affect the durability of the paint and may lead to peeling or bubbling in the future,' warns Jonathan Faccone. 'It is also advisable to avoid painting on windy days as the wind can blow debris and dust onto the wet paint, causing imperfections.'
'Dew can also ruin a fresh coat of paint. Make sure the temperature is at least 5 degrees above the dew point,' advises Lina DaSilva from Toronto Shine Cleaning. 'Anything less and you might find yourself with a tacky, unattractive mess.'
You also should choose the time of year with the least humidity in your area, since humidity does not allow the paint to dry quickly.
A clouded sky, however, is actually beneficial when painting your house exterior since it allows the paint to dry at a measured pace. This painting trick can help you avoid those unsightly brush marks that may set in full sun.
3. Depending on the season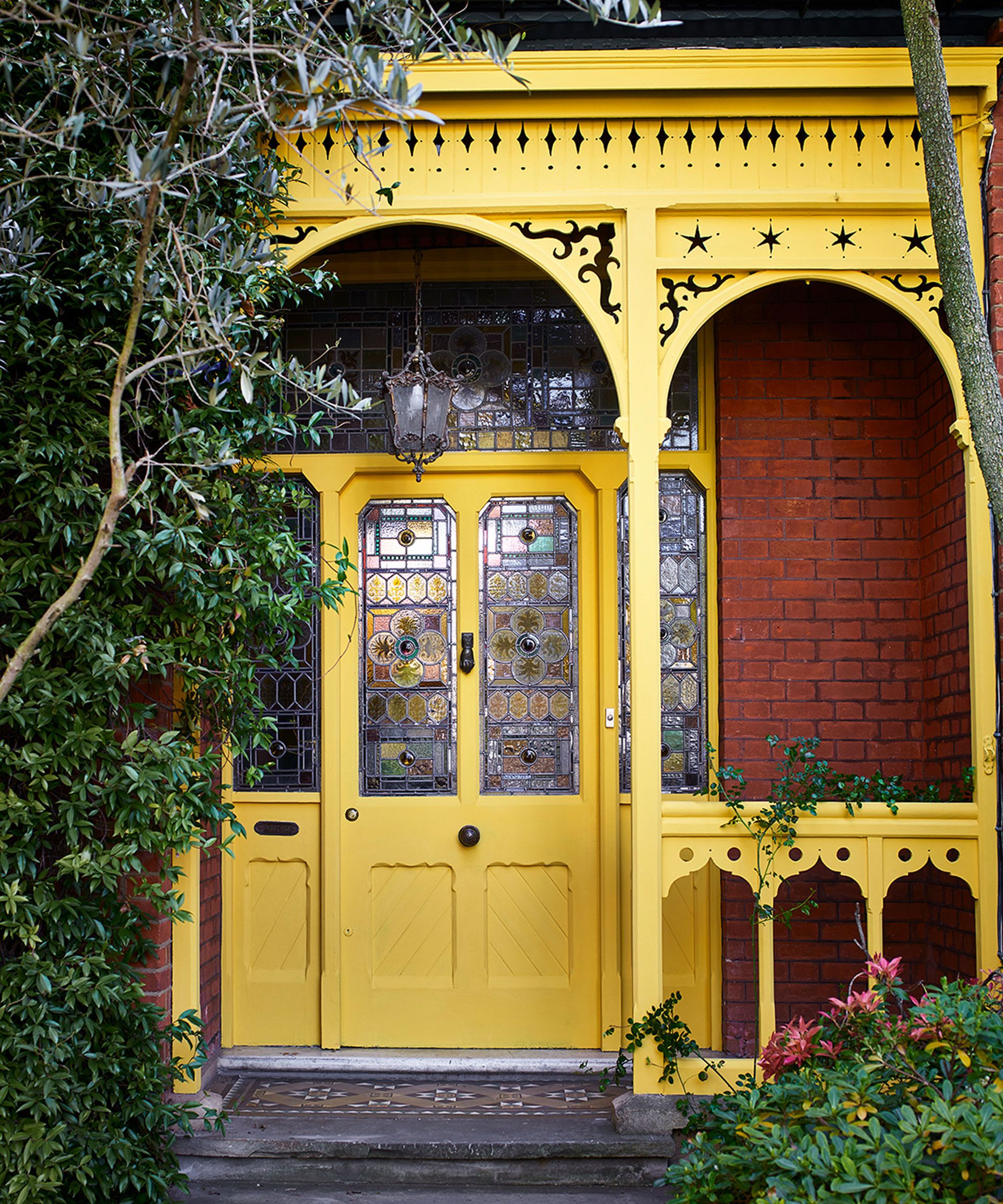 'In my opinion, the best time to paint your house exterior would be between late spring and early fall. This is because during these seasons, the weather is mild with less humidity and moisture in the air,' explains Jonathan Faccone. 'Painting during these times helps the paint to dry evenly and thoroughly without any issues.'
'Plus, it's when everything is looking its best outside, with colorful gardens and green lawns, making your home's curb appeal shine,' adds Pete Evering at Utopia Property Management.
'Furthermore, consider the local climate,' advises Ben Gold, founder of Recommended Home Buyers. 'In areas with harsh winters, painting in early fall is advisable to protect the exterior before the cold weather sets in. However, in regions with milder climates, summer might be the perfect time.'
4. Depending on the time of day
While it may seem practical to paint on a bright, sunny day, direct sunlight can actually cause the paint to dry too quickly, leading to brush marks and uneven application. Plus, overheated surfaces can impact adhesion.
'It's best to follow the shade around the house,' recommends Lina DaSilva. 'Paint the west side in the morning and the east side in the afternoon to avoid the sun softening the fresh paint, which can make it gather dirt.'
5. Depending on the paint type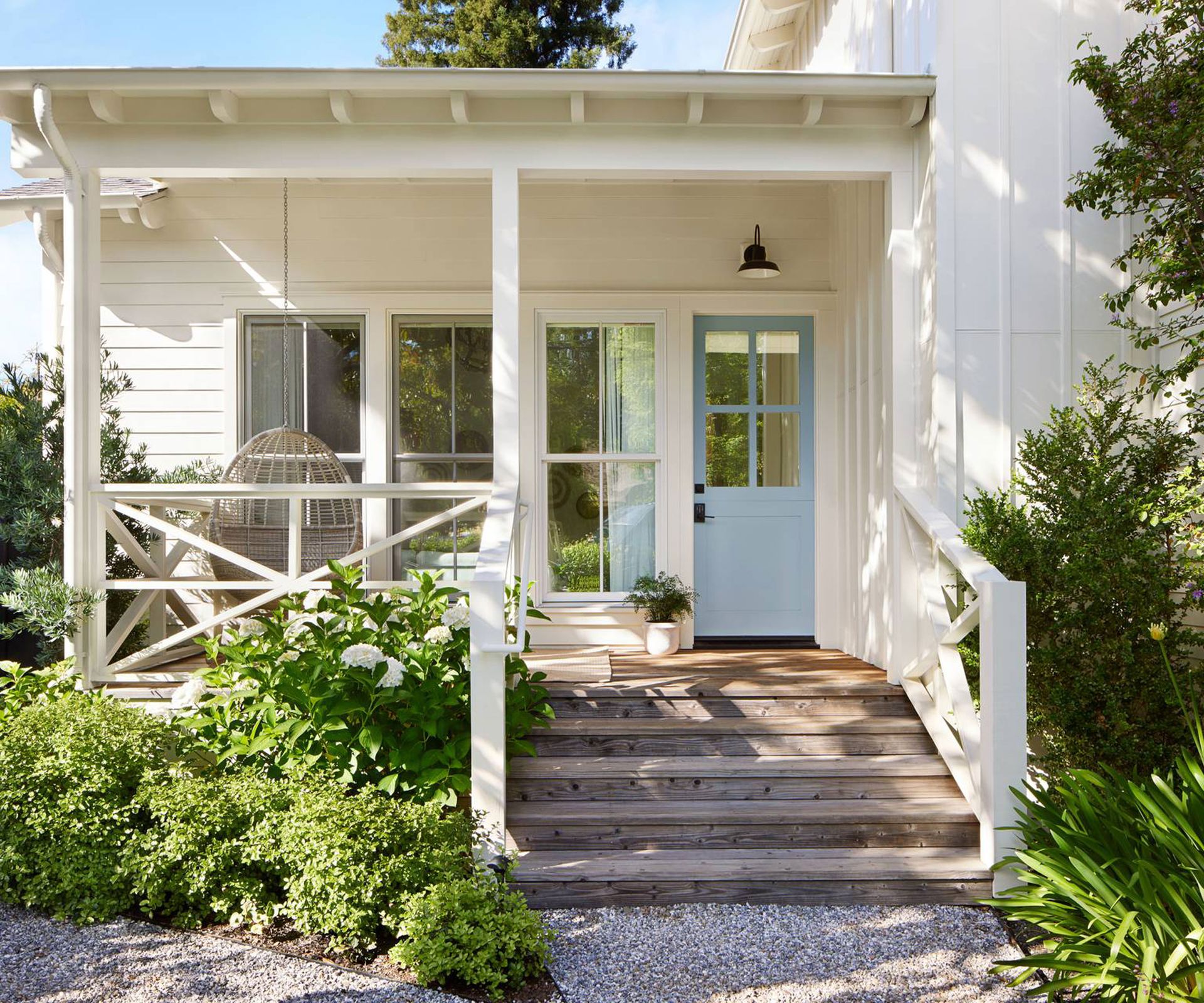 'It is also important to keep in mind the type of exterior paint and surface you are working with,' says Jonathan Faccone. 'Different types of paint and surfaces may require different weather conditions for optimal results.
'For example, oil-based paints may need warmer temperatures to cure properly while latex paints can be affected by high humidity levels.'
Be sure to read and follow the paint manufacturer's recommendations for temperature and humidity conditions for the specific paint you are using.
FAQs
Why shouldn't you paint your house when it is too hot or cold?
Cold weather can affect the paint's curing process, leading to poor adhesion and other issues. Painting during really hot and sunny days can cause the paint to dry too quickly and not adhere properly.
---
Whether your are painting your house exterior to make it look expensive, give it an update, or improve its appeal when painting to sell your house, don't forget to account for the time needed to prepare it for painting.
This includes cleaning it, scraping old paint, repairing damaged wood or siding, and priming. To clean your house exterior, you can consider power-washing the surface, after testing a discrete area to ensure it doesn't damage the exterior and giving it ample time to dry before painting.
We recommend this SUGIFT electric pressure washer, from Walmart.
Sign up to the Homes & Gardens newsletter
Decor Ideas. Project Inspiration. Expert Advice. Delivered to your inbox.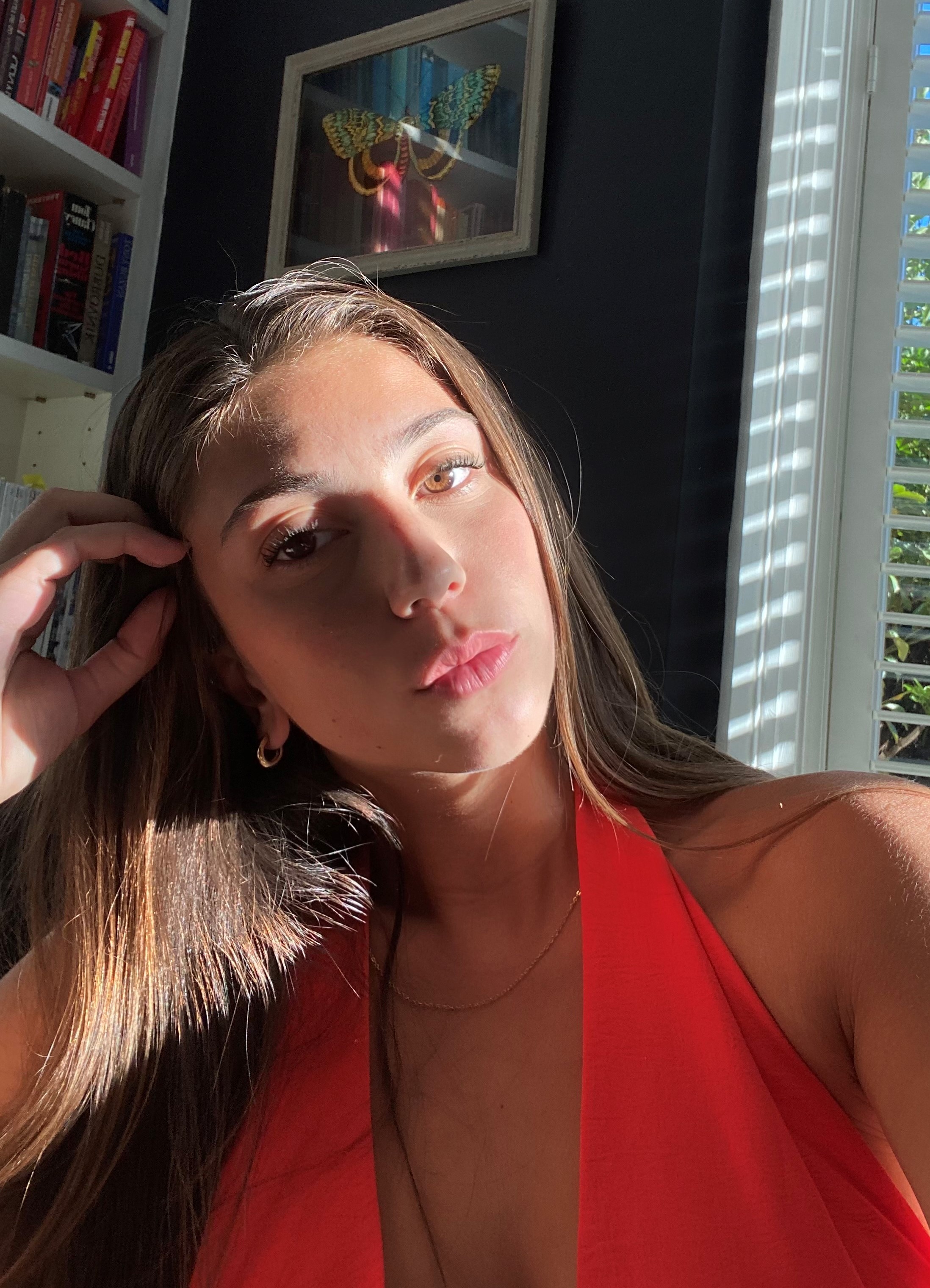 Lola Houlton is a news writer for Homes & Gardens. She has been writing content for Future PLC for the past five years, in particular Homes & Gardens, Real Homes and GardeningEtc. She writes on a broad range of subjects, including recipe articles, reviewing products, writing 'how to' and 'when to' articles. Lola now writes about everything from organization through to house plants. Lola is a graduate student, who completed her degree in Psychology at the University of Sussex. She has also spent some time working at the BBC.