How to declutter as you go – 6 tips to merge decluttering with your daily routine
Decluttering doesn't have to take all weekend if you declutter as you go, experts say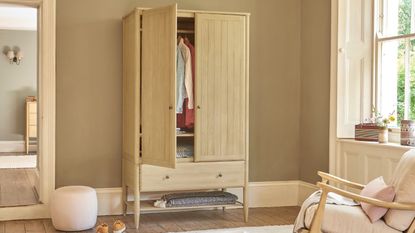 (Image credit: Loaf)
Clearing out clutter has a bad reputation for taking hours at a time and leaving you exhausted by the end of it.
If this has been putting you off decluttering, then you might want to consider decluttering as you go instead, working the habit into your everyday routine to keep on top of your home before it becomes overwhelming.
Here, professional home organizers have explained how to declutter as you go for a home that's easier to keep tidy.
How to declutter as you go
Although thinking about decluttering all of the time can sound overwhelming, the secret is to build it into your routine seamlessly by habit stacking. This approach is often far more beneficial than games such as the decluttering burst method which, while good for having a quick clear out of an overwhelming area, is not sustainable as a routine.
Here is why decluttering as you go is loved by experts, and how you can incorporate it seamlessly into your existing schedule.
1. Leave a donation box readily accessible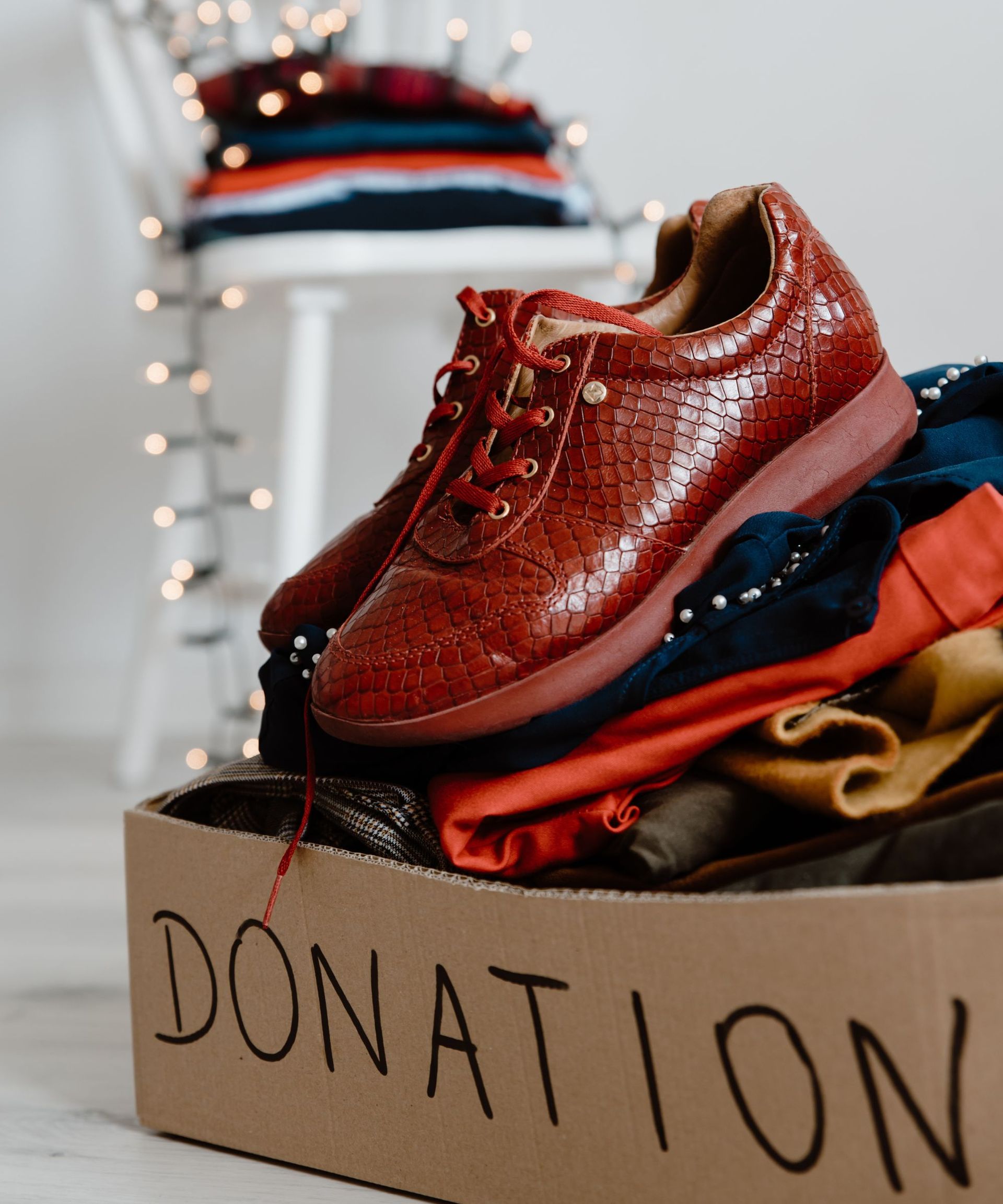 If you put off decluttering because you don't know what to do with the stuff you declutter, Julianna Poplin, professional home organizer and founder of The Simplicity Habit suggests keeping a donation box out in the open to throw things in when you come across pieces you don't love anymore, but don't need to be thrown out.
Just remember to take them to be donated as soon as they start to fill up to avoid creating more cluttered piles around your home.
'Have easy access to donation baskets or boxes available throughout your home. That way as soon as you find something that needs to go you can put it there right away so you don't forget.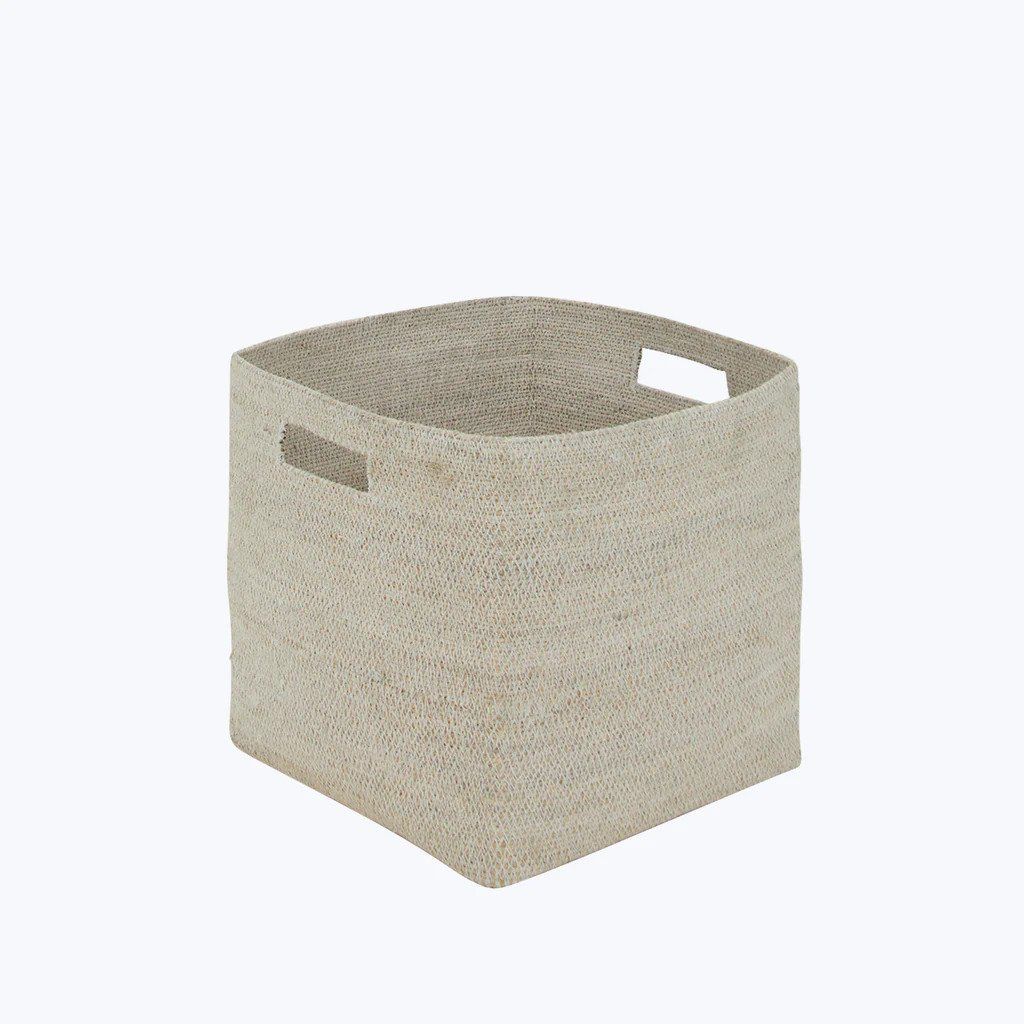 An easy way to elevate your everyday spaces, this Essential Square Basket is handwoven in India from natural seagrass. This multipurpose basket can easily be transported from room to room and used to keep any busy space tidy.
Julianna Poplin loves to help clients discover an intentional life through organizing and decluttering their homes, having become a professional organizer in 2017 to help others find simplicity in their everyday lives.
2. Declutter an area as you come to use it
Instead of trying to decide what to declutter and seeking out the best place to start decluttering, incorporate decluttering as you go by working on categories as you come to use them.
'For instance, when you're cooking, while you have the one thing cooking use the time to get everything out of your utensils drawer and get rid of any items you don't frequently use,' recommends Hayley Harrison and Gemma Abraham, professional organizers and co-founders of Organize-d.
'Or, when putting on your makeup, spend two minutes a day detoxing eyes, lips, face, and brushes. Similarly, when choosing a game to play with the kids, get all the games out and send your least favorite three to charity – it's super simple.'
Hayley Harrison and Gemma Abraham
Hayley and Gemma work with all sorts of clients, from busy professionals to overwhelmed parents to create the perfect organized environment that will continue to serve the family long after they leave.
3. Set some decluttering days
Just because you want to establish a decluttering habit doesn't mean you have to declutter every single day, reminds Nancy Traylor, expert organizer. Instead, set some days in the week where you will make a conscious effort to declutter whenever you come across items you no longer vibe with:
'Make Monday, Wednesday and Friday of each week a declutter day. When you make out your 'to-do' list or decluttering checklist for those days, include a task to get rid of at least 1 item on those days. Even if it is just an old spatula that needs to be thrown away, that is progress.'
Nancy Traylor founded her organizing business on the basis that you don't have to be a dedicated neat freak to have an organized home. She aims to help clients feel happier and less stressed through the power of tidy.
4. Use the one-in-one-out system
One decluttering strategy minimalists swear by that is perfect for decluttering as you go about your day-to-day is sticking to a one-in-one-out rule, expert organizer Nancy Traylor continues:
'Adopt a mindset that for every new item coming into your home, an old item has to go. When you are out shopping and something sparkly catches your eye, take a moment before you head to the cash register to think about the item in your home that the new item will replace.'
5. Donate clothing you don't find flattering immediately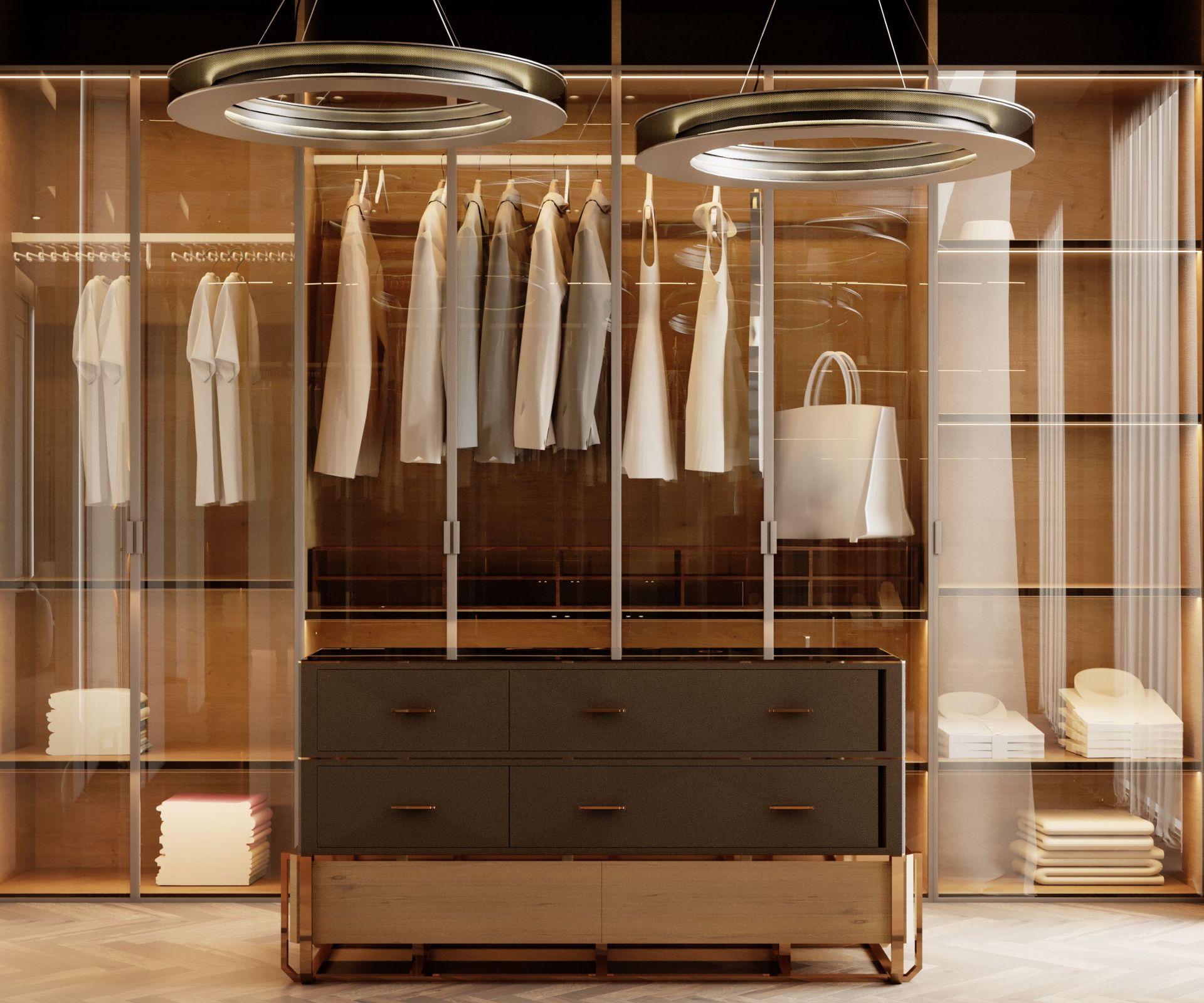 Decluttering a closet is one of the most time-consuming tasks in home organizing, but it can be made simpler by tackling pieces bit-by-bit whenever you come to wear them, Julianna Poplin, the professional home organizer, suggests.
For example, 'if you wear an article of clothing that you haven't in a while and notice that you don't like the way it fits or that it's too fussy, toss it in the wash and then donate it immediately after.'
6. As one area fills up, empty it to add more
Clearing out items as you use them is a great way to declutter without making a mess – especially if you declutter an area as soon as it starts to fill up, rather than waiting for it to overflow and become overwhelming, says Nancy Traylor, expert organizer.
'If you are like me, you probably have a special place in your home designated to display your children's or grandchildren's school artwork. Maybe the front of the refrigerator. As the space fills up and you need to make room for new creations, remember you don't have to save everything.
'For what you do want to keep, I recommend immediately scanning into your computer and saving a digital copy. You can create an online album to enjoy forever and gently dispose of the paper art to save space in your home.'
This approach can be applied to anything in your home, including your regular home storage spaces.
FAQs
What is the one-touch rule for clutter?
The one-touch rule involves setting yourself a goal that you will deal with an item immediately, without touching it a second time. For instance, when you take your coat off when you get inside, you will hang it right up rather than lay it over a chair for later, causing cluttered surfaces throughout your home. This reduces how much you have to tidy up later, saving time and energy.
What happens to your mind when you declutter?
Decluttering can be incredibly therapeutic for your mind. Clearing out your physical space allows for fewer distractions and fewer opportunities to feel stressed out about your surroundings. It can also give you a sense of accomplishment and promote a sense of well-being, helping you to feel happier from day to day.
---
One of the best benefits of decluttering as you go is that you don't feel like you are under as much pressure to complete big clear outs of your space. It also means that you are more likely to notice the signs when it's time to stop decluttering as the spaces you use throughout the day become simpler to navigate and you don't have to actively search for pieces to clear out. It is a great approach to decluttering slowly and avoiding stress.
Sign up to the Homes & Gardens newsletter
Decor Ideas. Project Inspiration. Expert Advice. Delivered to your inbox.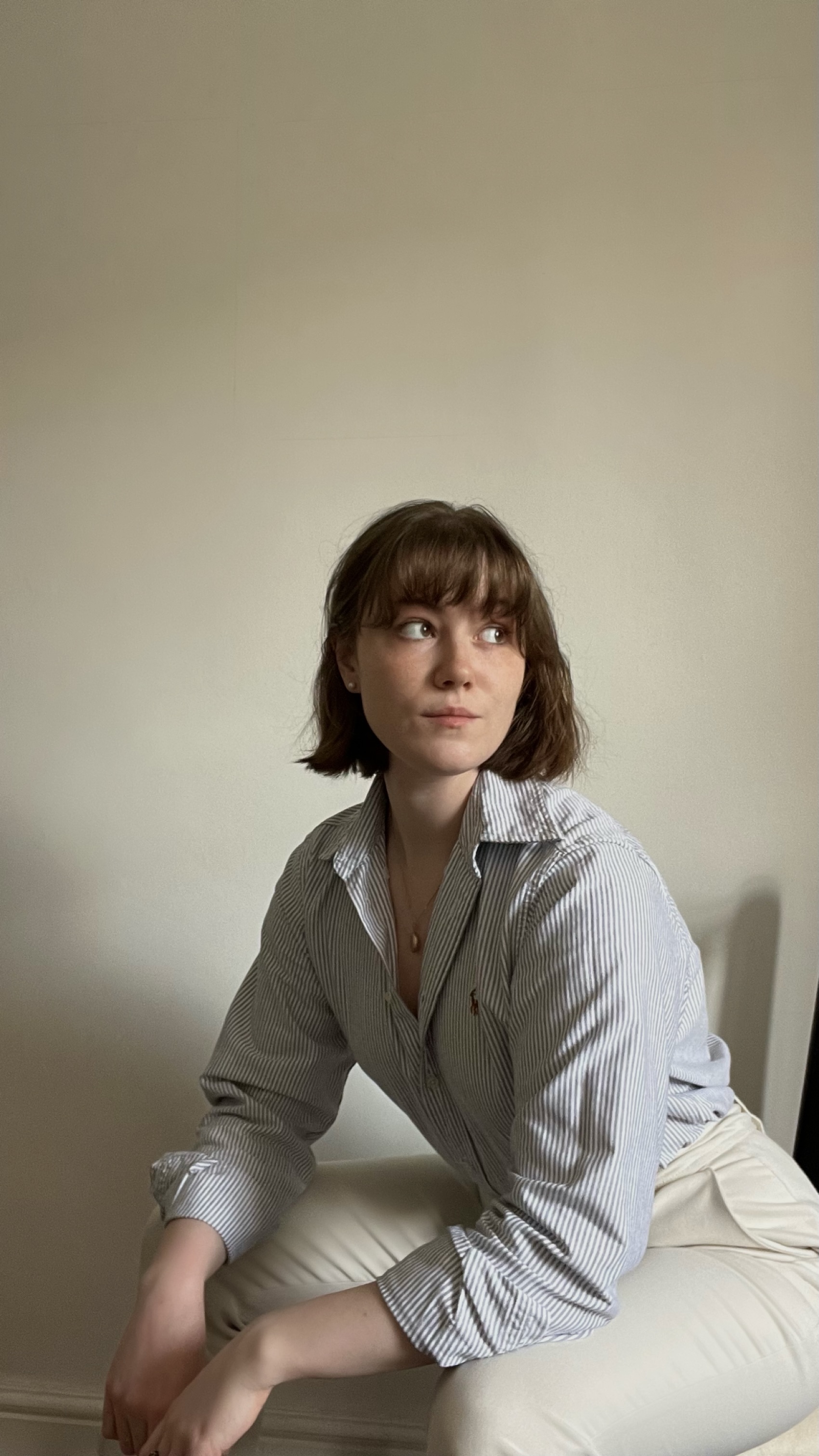 Chiana has been at Homes & Gardens for a year, having started her journey in interior journalism as part of the graduate program. She spends most of her time producing content for the Solved section of the website, helping readers get the most out of their homes through clever decluttering, cleaning, and tidying tips – many of which she tests and reviews herself in her home in Lancaster to ensure they will consistently deliver for her readers and dabbles in the latest design trends. She also has a first-class degree in Literature from Lancaster University.