How to enjoy a chore-free weekend – 6 midweek must-dos for a relaxing weekend break
If a chore-free weekend sounds appealing, these mid-week cleaning methods may be for you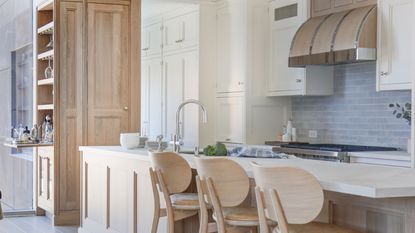 (Image credit: Bakes & Kropp)
If you're someone who likes to treasure your weekends then the last thing you'll want is chores clogging up your downtime.
The answer? Tackling your whole home to-do list mid-week with some smart cleaning tips.
We spoke to professional cleaners to learn how to balance completing midweek chores and enjoying a chore-free weekend to avoid cleaning overwhelm.
How to enjoy a chore-free weekend
Enjoying a chore-free weekend has more benefits than keeping your home consistently clean. It can leave your weekends free to reconnect with friends and family, partake in hobbies or days out, or simply let you sit back and relax for a well-earned rest.
Here's how to get it all done.
1. Do a room a day
The different day, different room housekeeping schedule is nothing new, and it is relied upon by many as the best way to tackle household chores before the weekend rolls around.
'We often advise clients to tackle different areas of the home on specific weekdays. For instance, Mondays for the living room, Tuesdays for bedrooms, and so on,' says Lina DaSilva, professional cleaner and founder of Toronto Shine Cleaning. 'It breaks down the overwhelming task of cleaning into manageable, focused sessions, ensuring a comprehensive clean without burnout.'
2. Invest in good time-saving tools
Automating your cleaning is one of the best ways to clean your home when you are too busy but still want to get everything done in the week. Michael Grotton, cleaning expert and founder of Germicidal Maids believes that investing in the best robot vacuum is a great place to start when making your cleaning smarter.
'High-quality tools can significantly reduce the time spent on chores,' he says. 'Invest in time-saving cleaning tools like a robot vacuum, which can clean your floors while you relax.'
Shark AI Ultra 2-in-1 Robot Vacuum and Mop
The Shark AI Ultra 2-in-1 Robot Vacuum offers both vacuuming and mopping abilities, and it's surprisingly self-sufficient for a robot vacuum
3. Ask family to help out
One of the best ways to get a lot of tasks done in a short amount of time is to divide and conquer, Lina DaSilva, professional cleaner, reminds us. Encouraging families to declutter and clean up after themselves is the best way to stay on top of essential chores, she says.
'A team effort always wins. Make cleaning a family affair, where every member takes responsibility for a specific task or area. It not only reduces the workload but also instills a sense of responsibility and ownership.
'It's not just about cleaning; it's about building a home everyone is proud of.'
4. Declutter daily
Decluttering is usually built up into one huge task you are forced to complete when it becomes too much to cope with.
However, decluttering daily and working on smaller areas more frequently makes this a much simpler task that won't hog your weekend, says Karina Toner, cleaning expert and operations manager at Spekless Cleaning:
'Don't wait for a big decluttering session. Dedicate a small part of your day to declutter one area, like a drawer or a closet. This gradual approach is less daunting and can be far more effective than doing it all at once.'
Karina is the Operations Manager at Spekless Cleaning, a trusted maid service based in Washington D.C. The team has over five years of experience providing top-quality cleaning services for both residential and commercial clients. Karina oversees every aspect of the business, ensuring that every client gets the same top-notch service and a spotless clean every time.
5. Set a timer and work within your limits
Just because you have a house to clean in five days doesn't mean you have to spend hours every night after dinner resetting your home. Angela Agranoff, professional organizer and founder of The Unclutter Angel, recommends setting a timer and challenging yourself to get everything done in under 45 minutes at most:
'One thing that will make the week easier to manage is to tidy for a few minutes each day. Having less in your home will help make cleaning faster and easier without a doubt.'
Another great tip is to set this cleaning time for a period of the day when you feel most energized. For some, this might mean completing a closing shift routine each night before bed, for others, it may be the first thing in the morning to help wake yourself up.
Angela Agranoff is a wife, mother of three, professional organizer, author, and speaker. She enjoys sharing creative solutions to end the frustration of being unorganized, and give encouragement to move forward and take action with organizing projects.
6. Maximize on home storage
If you are dead set on enjoying a completely chore-free weekend, then it is essential to spend time streamlining your home storage before you start your new routine, Muffetta Krueger, cleaning expert and founder of Muffetta's Domestic Assistants, advises.
'Efficient home storage solutions can minimize clutter, making it easier to clean and maintain order. Utilize storage bins, baskets, and shelves to keep items organized and easily accessible.'
Muffetta Krueger is a cleaning expert and founder of Muffetta's Domestic Assistants with over 16 years of operational management experience in the service industry. Muffetta's Domestic Assistants provides housekeepers, house cleaners and maids, and is based in New York.
FAQs
How do you make chores less boring?
You can make chores less boring by making them into a personal challenge and using rewards to encourage you to complete tasks. Although it may sound childish, making a chore list and ticking items off within a set time limit before rewarding yourself with time to relax, a favorite food, or take out, will not only make them more rewarding but make them go by quicker too.
How many hours a week should you spend cleaning your house?
It is generally recommended that we spend around two and a half hours cleaning our homes a week. Whether you do this all at once or divide it into more manageable chunks throughout the week is down to you and your schedule, but it is important to avoid rushing tasks to ensure your house is cleaned correctly, helping you to avoid illness from contamination and prevent allergy flare-ups.
---
If you are finding cleaning every weekday too much, then it can be a good idea to create a comprehensive cleaning checklist to help you keep track of what is still left to do so they can be prioritized the following week.
Be sure to settle on some good cleaning non-negotiables to tackle every day without fail, however, to be sure your home doesn't fall into complete disarray.
Sign up to the Homes & Gardens newsletter
Decor Ideas. Project Inspiration. Expert Advice. Delivered to your inbox.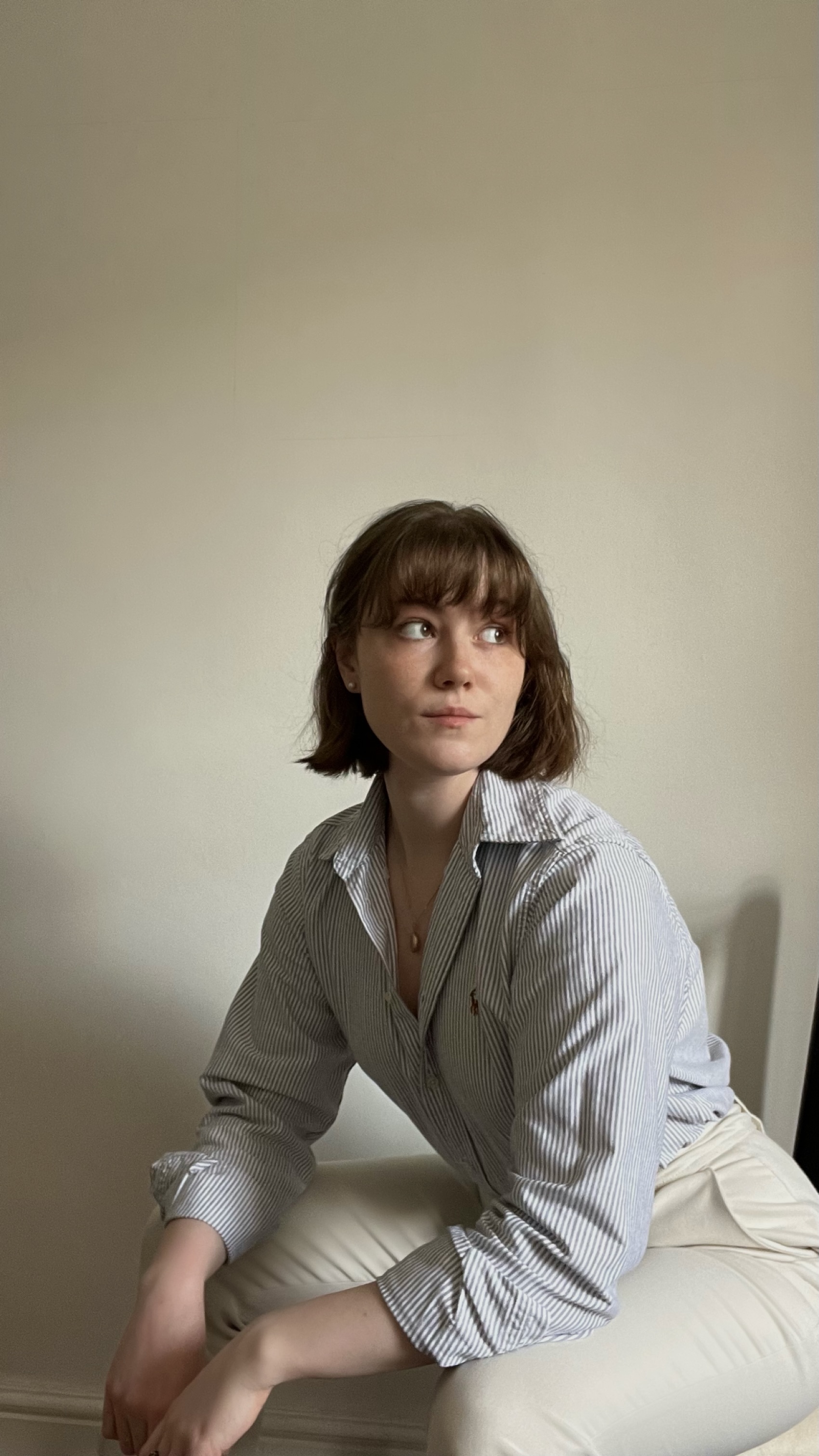 Chiana has been at Homes & Gardens for a year, having started her journey in interior journalism as part of the graduate program. She spends most of her time producing content for the Solved section of the website, helping readers get the most out of their homes through clever decluttering, cleaning, and tidying tips – many of which she tests and reviews herself in her home in Lancaster to ensure they will consistently deliver for her readers and dabbles in the latest design trends. She also has a first-class degree in Literature from Lancaster University.