How to keep your home germ-free in winter – to prevent illness and enjoy the holiday season
Avoiding germs in winter is like an Olympic sport – but these six cleaning tricks make it ten times easier, experts say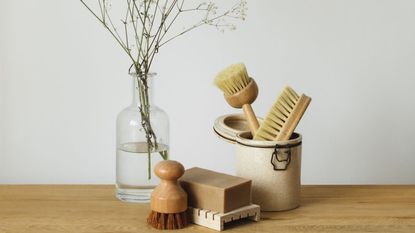 (Image credit: Getty Images)
It can feel impossible to stay fully healthy in winter sometimes with things like colds and the flu seemingly lurking around every corner.
Cleaning experts suggest that it all starts at home and knowing how to keep your home germ-free is the best place to start when trying to enjoy the holidays without a stuffy nose.
Here are the best cleaning tips to kill germs around your home, no matter if you are cleaning up after illness, or are trying to stay ahead of the game.
How to keep your home germ-free in winter
Getting rid of all the germs and bacteria in a home is impossible, so it is important to just aim for your best. Frequent cleaning is the goal here, with any deep cleaning you have time for a great added extra to help keep illness at bay.
1. Deep-clean soft surfaces
From steam cleaning a couch to deep cleaning carpets, our soft furnishings need a thorough freshen-up if you want to eliminate germs from your home, says Lina DaSilva, cleaning expert and founder of Toronto Shine Cleaning.
'Soft furnishings are often overlooked hideouts for germs,' she points out. 'Regular laundering of items like curtains, cushion covers, and throws is essential,' she advises.'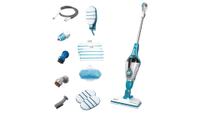 Black+Decker 7-in-1 Steam-Mop | $199.99 at Amazon
This particular model is H&G's favorite steam cleaner, I love it for cleaning everything in my home, from tiles and grout to soft furnishings and carpets. There is nothing it can't do.
Lina DaSilva is the founder of the award-winning Toronto Shine Cleaning. With over 5 years of industry experience, she specializes in residential cleaning and home organization. Her venture focuses on offering living wages and empowering homeowners to enjoy cleaner, more organized spaces.
2. Maintain your home's humidity level
Often, we are looking for ways to reduce humidity in a house, but come winter, it might be a good idea to add some in instead, says James King, cleaning professional at DeluxeMaid.
'Optimal humidity levels act as a natural barrier that inhibits the survival and transmission of germs,' he explains. 'Viruses and bacteria find it much harder to thrive in a well-humidified atmosphere. The reason is straightforward: when the air has the right amount of moisture, it hinders the drying out of these microorganisms, making it challenging for them to remain active and contagious within your living spaces.
'Now, as winter rolls in and we cozy up indoors, we tend to crank up the heat. And that warm indoor air can be bone-dry. This dry air isn't just uncomfortable – it also makes it easier for germs to circulate. In particular, low humidity can cause your respiratory mucous membranes to dry out, which, in turn, can reduce their effectiveness in trapping and neutralizing airborne viruses.'
James King is operations manager of DeluxeMaid, a home cleaning service in Indianapolis. With years of experience in the industry, he oversees all aspects of the business, ensuring exceptional service to clients.
3. Prioritize high-touch zones
When trying to keep your home germ-free, it makes sense to start in spots you touch all the time, such as your doorknobs, light switches, faucets, handles, appliances, and devices like phones and remote controls, especially considering that these are some of the most forgotten about dirt spots in our homes, says Katie Lambert, cleaning expert and founder of Clean Queen Maid Services.
You want to tackle these spots at least once a week with a good anti-bacterial spray, she recommends.
4. Ventilate your space – even in winter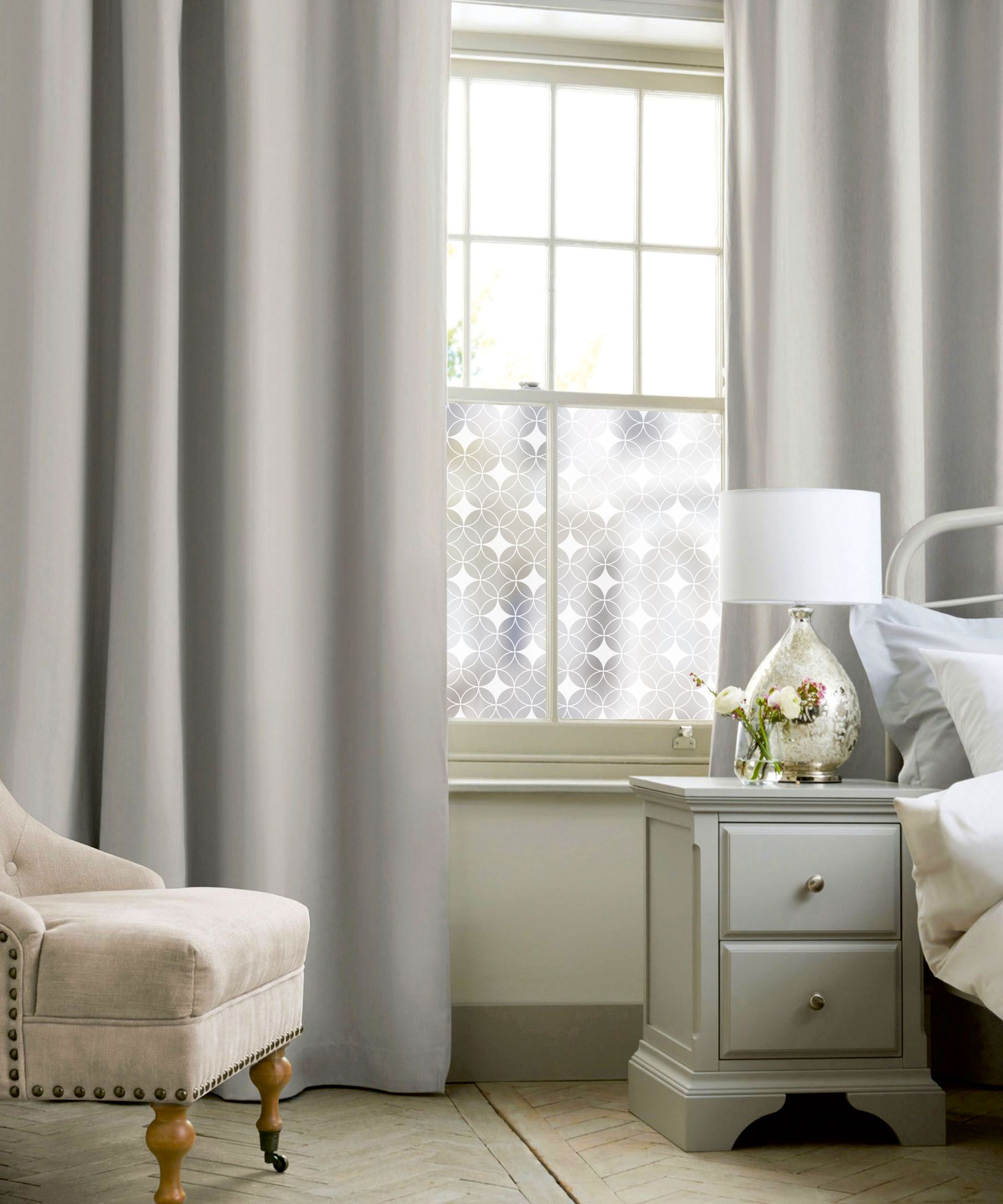 It might be cold outside, but ventilating your space is a must in winter to remove germs from the air, says Lina DaSilva, a cleaning expert. Not doing so can spread illness more easily, and even be a key reason as to why your house smells musty.
'Keeping your home airtight might seem like a good idea to stay warm, but it's also a paradise for pathogens. Even when it's chilly, crack open a window for a few minutes daily to exchange stale indoor air with fresh outdoor air. This simple act can help disperse airborne germs and reduce the risk of respiratory infections.'
5. Wash your hands regularly
After the last few years, we are all accustomed to this practice, but it is important to keep it up if you want a truly 'germ-free' home, reminds Angela Rubin, cleaning expert and founder of Hellamaid.
'One of the most effective ways to prevent the spread of germs in winter is to encourage frequent hand washing with antibacterial soap.
'Make sure to wash hands for at least 20 seconds and dry thoroughly with a clean towel, using trusted antibacterial hand soaps from brands like Dial, Softsoap, or Method, all available at Walmart, to help maintain excellent hand hygiene,' she suggests.
Hellamaid is an award-winning cleaning company in Canada that's been featured on multiple global media brands.
6. Launder your bedding more frequently – especially after illness
Our bedding is a hotspot for germs and bacteria, so washing bed sheets frequently, even when we are not sleeping as hot as in summer, is essential to avoiding illness.
'During the winter, it's common to spend more time in bed and on the couch. Make sure to wash and change bedding, pillowcases, and throw blankets regularly to prevent the buildup of germs and allergens,' Muffetta Krueger, professional cleaner and founder of Muffetta's Domestic Services shares.
When someone in your household is ill, wash the bedding throughout their illness, especially once they start to feel better to prevent germs from spreading through your home.
Muffetta Krueger is a cleaning expert and founder of Muffetta's Domestic Assistants with over 16 years of operational management experience in the service industry. Muffetta's Domestic Assistants provides housekeepers, house cleaners and maids, and is based in New York.
FAQs
How do you stop germs from spreading in the house?
When you have someone ill in your home, you can stop the spread of germs by quarantining them to one area of the home and frequently washing and cleaning the areas regularly and thoroughly such as changing the bedding frequently and disinfecting surfaces. It also helps to keep good ventilation to refresh the air and prevent germs and pathogens from hanging around.
Does opening windows help get rid of germs?
Opening up your windows occasionally through winter can help to keep fresh, clean air moving and flush germs in the air out of your home – even if it is cold. If you absolutely cannot open the windows due to freezing temperatures, you can consider a good air purifier with a quality HVAC filter to help instead.
---
Freeing your home of germs might not be the hardest household cleaning task to tackle, but it can be time-consuming. To make the process easier, it is a good idea to keep your best cleaning products and anti-bacterial to hand throughout the winter period to make cleaning as you go quicker and less overwhelming of a task.
Sign up to the Homes & Gardens newsletter
Decor Ideas. Project Inspiration. Expert Advice. Delivered to your inbox.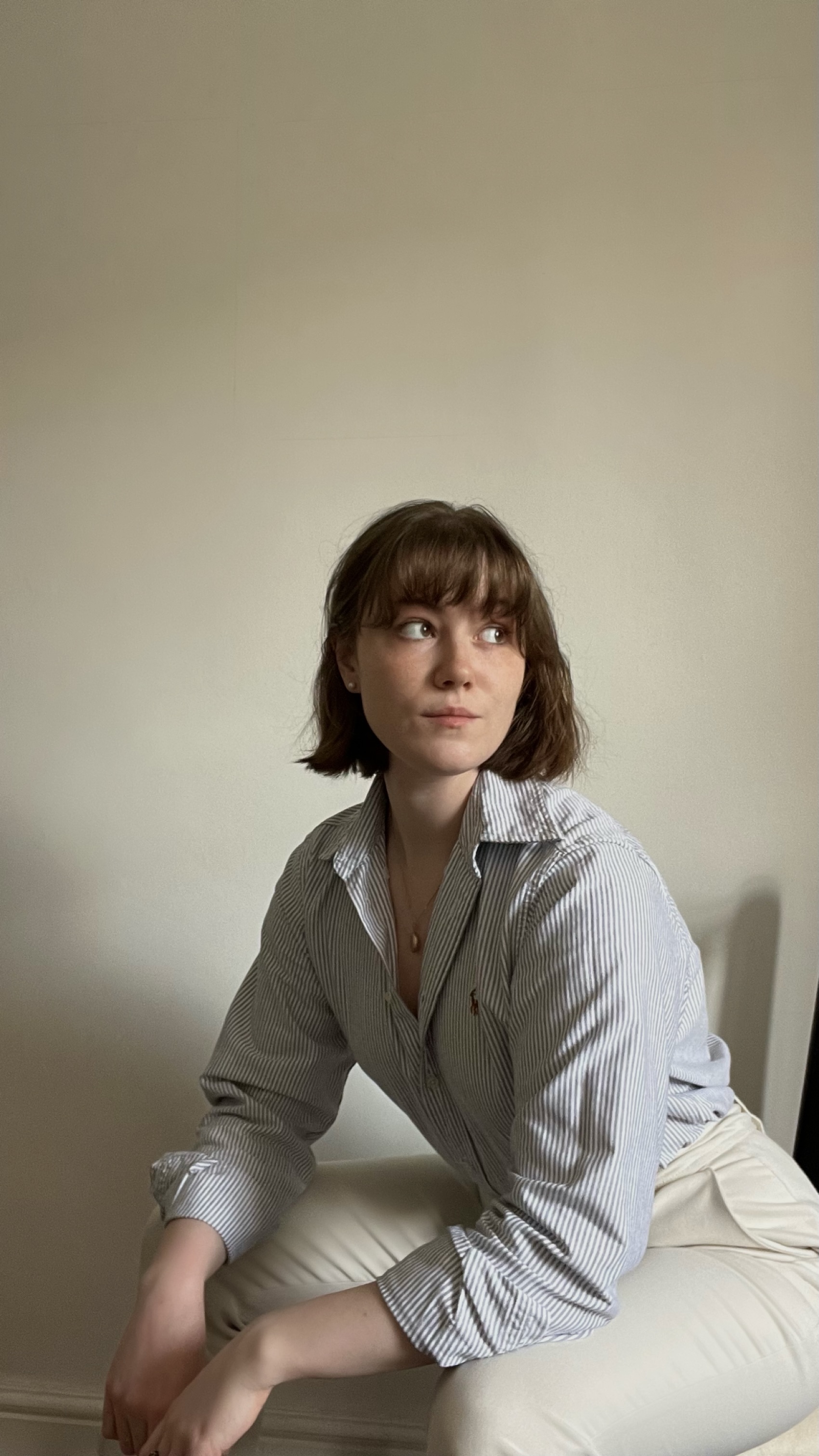 Chiana has been at Homes & Gardens for a year, having started her journey in interior journalism as part of the graduate program. She spends most of her time producing content for the Solved section of the website, helping readers get the most out of their homes through clever decluttering, cleaning, and tidying tips – many of which she tests and reviews herself in her home in Lancaster to ensure they will consistently deliver for her readers and dabbles in the latest design trends. She also has a first-class degree in Literature from Lancaster University.