How to steam clean a couch: 5 easy tips from experts
From removing stains to deodorizing, these five steps are practical for even the busiest of families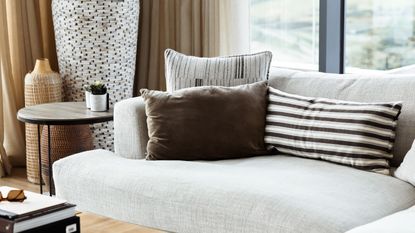 (Image credit: Mint House)
Steam cleaning is a great way to freshen up furniture without the need for harsh chemicals or spending effort on pulling all the covers off, and then trying to get them back on again.
When cleaning a couch, there is a range of approaches you can take depending on the fabric, its size, how often it is used, and by who (pets, we are looking at you). But there is often no more straightforward method than using a great steam cleaner.
Here, professional cleaners have explained how to steam clean a couch correctly for a deep clean, and why it is so beneficial.
How to steam clean a couch
Before steam cleaning a couch, it is best to check that your furniture can withstand the high temperatures and moisture. Most couches can be steamed, however, expensive pieces or bespoke furniture may require more delicate care.
You can check the care label first to decipher if yours is set for steaming. Tim Jankowski, professional carpet and upholstery cleaner and president at Aladdin's Cleaning & Restoration suggests that some labels may be marked with a 'W' meaning clean with water, an 'X', signifying no cleaning other than a brush or vacuum, or an 'S' suggesting you can clean with a solvent but not water or steam.
'Alternatively, check the materials,' he suggests. 'Cotton and polyester are among those that are safe to steam clean while steam can damage materials like leather, silk, and suede, as well as some blended fabrics.'
Before steaming your whole couch, consider trying the steamer on a small inconspicuous area of the furniture first to check for any adverse effects.
1. Vacuum away hair and crumbs
Vacuuming furniture offers a great surface clean for upholstery, and should be the first step before undertaking any other cleaning method, says Karina Toner, cleaning expert at Spekless Cleaning. Always check you are using the correct upholstery attachment on your vacuum and use a beater brush to help pull dirt away from the surface and the filling below.
To streamline the process and make it more efficient you can also use a pet hair remover before steam cleaning your couch, Karina adds. This extra step will 'prevent any fur from getting trapped in the machine and allow the steam cleaner to penetrate deep into the fabric of the couch,' she says. 'This can improve the effectiveness of the cleaning process.'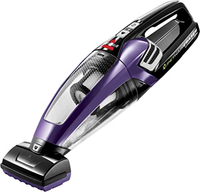 Bissell Pet Hair Eraser | $79.95 at Amazon
The Bissell Pet Hair Eraser is a great small handheld vacuum for removing embedded dirt and pet hair thanks to its motorized brush tool. What's more, Bissell donates $5 to pet charities with every purchase.
2. Use a dedicated steam cleaner for upholstery
There are several things you can clean with a steam cleaner with many models coming with several attachments for effective and safe cleaning without the need for multiple machines. Nevertheless, using a dedicated fabric or upholstery steamer is best when dealing with a piece of furniture as delicate and as important as our sofas,' says upholstery cleaning expert Tim Jankowski.
'Selecting the right steam cleaner will ensure that you treat your sofa with the right temperature water vapor to effectively clean your upholstery,' he explains.
If you do use a steam mop or other steamer with alternative attachments, then it is important to select the right attachments, adds cleaning expert Ahmad Jamal of Cleaners Advisor. 'Using a fabric or upholstery brush, and the lowest steam setting will prevent damage,' he says.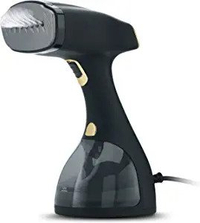 Electrolux Portable Handheld Garment and Fabric Steamer | $59.95 at Amazon
Full transparency, we have not had the time to test this garment steamer ourselves but it is one of the highest-rated picks from Amazon with over 3,000 five-star reviews. Its handheld size is perfect for quickly freshening up upholstery and is delicate enough to avoid damaging fabrics.
Ahmad is a self-proclaimed 'clean-freak', with years of experience tackling tough cleaning projects and advising others on how to deal with the worst of messes.
3. Pretreat stains before steaming
As with cleaning any fabric, pretreating stains will always lead to the best results. The fabric on your furniture is not the same as your clothing, however, and some normal stain cleaning methods you should never use on a fabric couch.
Given that steamers only use water, pretreating can help to avoid you having to go over the same spot multiple times and waterlogging the couch, points out upholstery cleaning expert Tim Jankowski.
4. Work in a pattern to ensure you cover every inch
One of the most efficient cleaning tips experts repeat is to always work in a pattern to save time and ensure every inch is covered.
Cleaning expert Ahmad Jamal suggests that working in small sections, from top to bottom, and using overlapping strokes will ensure that you don't miss any sports and don't work over the same spot several times leading to water logging.
5. Allow it to air dry with windows and doors open
After cleaning upholstery with a steam cleaner, allowing it to dry is the most time-consuming step. To do this, it is best to leave the couch in a well-ventilated space with your windows and doors open on a warm day, suggests Karina Toner, a cleaning expert. 'This step is critical to prevent mold growth,' she warns.
If you have a carpet cleaner, then you may be able to use the water suction function to help pull any excess water out of the couch carefully if you need it to dry more quickly, or are concerned you may have waterlogged the interior filling. You should test this method on a small, hidden area first to check that the attachment or suction doesn't damage the fabric.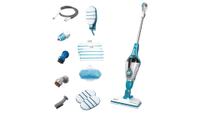 BLACK+DECKER 7-In-1 Steam-Mop | Was $199.99, Now $149.99 at Amazon
This portable steam cleaner was voted H&G's favorite after testing, and comes with a floor attachment and fabric hose attachment, making it ideal for steam cleaning your home from top to bottom.
The benefits of cleaning couches with steam
Steam cleaning has become increasingly popular over the last few years as many of us look for alternative cleaning methods to harsh chemicals. A simple handheld system such as a steam cleaner offers a brilliant way to dislodge stains, deodorize fabrics, and dissolve dirt, points out cleaning expert Ahmad Jamal.
What's more, the use of high temperatures effectively kills bacteria and germs without chemicals that could discolor our furniture – they even help with dust mites and other allergens, making it beneficial for people with allergies or respiratory issues.
'Additionally, steam cleaning can rejuvenate the appearance of the couch, making it look fresh and clean,' he adds.
FAQs
Can I steam my couch with a clothes steamer?
A clothes steamer is a great tool for cleaning upholstery on couches. These steamers are designed to delicately treat the material to remove stains, creasing, and odors as well as sanitize the fabric. This provides a great deep clean without the risk of damage.
Can you steam clean a sofa with down cushions?
It is generally not a good idea to steam clean a sofa with down cushions as deep penetrating moisture can cause the feathers to clump together. What's more, down cushions take a long time to dry, meaning deep moisture may cause the development of mold or bad odors.
---
Steam cleaning a couch is a great way to sanitize our most commonly used pieces of furniture. So long as the materials are fit for steaming, this is the quickest and most efficient way to treat any upholstery.
Sign up to the Homes & Gardens newsletter
Decor Ideas. Project Inspiration. Expert Advice. Delivered to your inbox.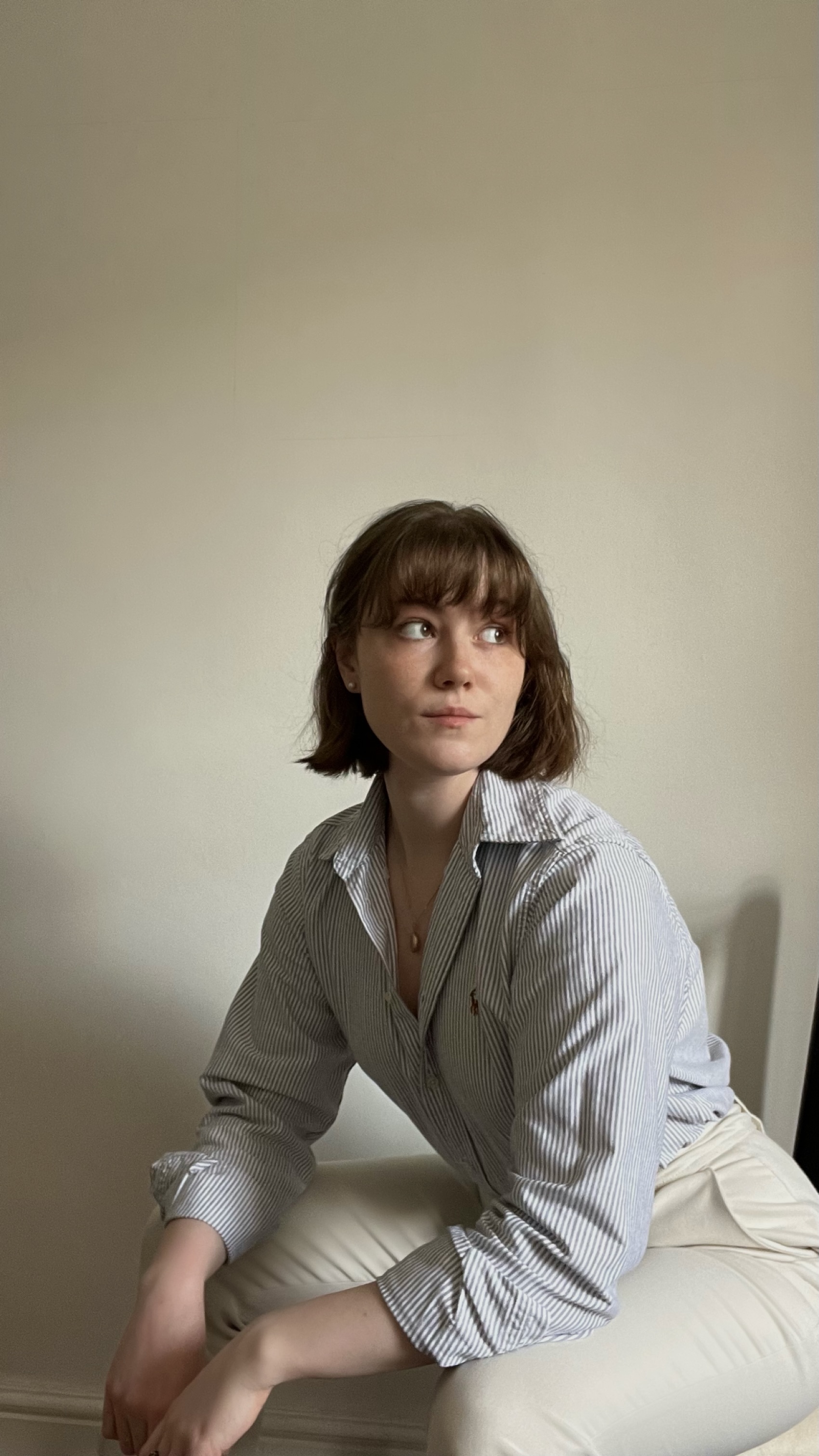 Chiana has been at Homes & Gardens for a year, having started her journey in interior journalism as part of the graduate program. She spends most of her time producing content for the Solved section of the website, helping readers get the most out of their homes through clever decluttering, cleaning, and tidying tips – many of which she tests and reviews herself in her home in Lancaster to ensure they will consistently deliver for her readers and dabbles in the latest design trends. She also has a first-class degree in Literature from Lancaster University.