How to organize under the stairs – to make the most of this overlooked storage spot
'It's not just about stuffing things away, it's about creating a mini haven of organization that complements your home'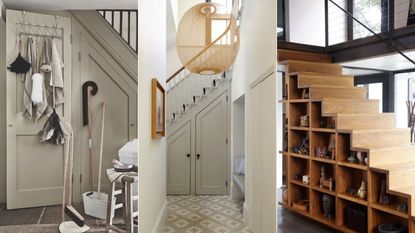 (Image credit: Future)
Organizing under the stairs is a must if you don't want to run out of storage space in your home, but how do you make the most of this awkward space?
When planning out your under stairs ideas, thinking about what you are lacking most in your home is key – be it closet space or kitchen shelving to help make the most of this vital storage space.
Here, professional organizers have shared their four favorite ways to organize under the stairs for a seamless storage space that is stress-free and simple to use.
How to organize under the stairs
'When home organizing, the storage space under the stairs is often an underutilized area,' begins Juliana Meidl, professional organizer and founder of Serenity at Home. 'Depending on the size of the space, it can be a great place to store luggage or holiday/seasonal decor. The idea is to store items that are not used frequently there.'
Here is how to pros approach the space.
Juliana Meidl has been a professional home organizer for many years, having found that they key to a serene home was perfect organization that works for the family.
1. Section off seasonal storage
Seasonal home storage is a huge category in many of our houses – storing things from Christmas trees to off-season clothing. Juliana Meidl argues that under the stairs is one of the best places to stow these items away, being both easily accessible but also concealed.
'When storing seasonal decor you will want to place the least frequently used items in the back as it is the most difficult space to access. It is also the smallest area in the space as the walls slant up,' she explains.
'For example, a Christmas tree may be a great item to store in the back of space. We also like to add hooks and nails on the walls to hang wreaths, and recommend storing items in labeled clear bins with lids and stacking in categories to create a zone for each season.'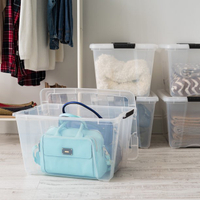 Large Plastic Storage Bin | $69.99 for 2 at Walmart
These organizing containers from Walmart are stackable and transparent. They have a durable lid and secure latching buckles. Handy for winter clothes storage or for seasonal decor.
2. Double your kitchen storage
If you are running out of kitchen storage, then under the stairs can be a great second pantry space, points out Cyble Rizwan, of Persimmon Design:
'Consider installing a built-in wine rack or a pull-out under-stairs pantry if you're a wine enthusiast or need extra kitchen storage,' she recommends. 'My top picks for maximizing under-stair storage include custom-built shelving and cabinets. These can be tailored to your specific needs and the available space so that nothing gets lost down the back of standing units, or bottles don't end up rolling to awkward corners, or worse, smashed accidentally.'
3. Style out a second closet space
You can never go wrong with a second closet in your home, especially for clothing you don't wear as often or bulky coats and jackets that you only use half the year.
Juliana Meidl loves to put a clothes rail under the stairs and a drawer unit or shoe rack to keep things out of the way and hidden from view – perfect for organizing an entryway.
'Floating shelves or drawer units can be added to maximize storage,' she adds.
4. Build out book storage
If you're an avid reader, under-stairs storage can be organized to house your collection somewhere they won't be damaged by the sun. Erica Fecundo, an interior designer and tiny home specialist at Hauslein, loves to make under the stairs into book storage to create the perfect at-home library.
'One product I swear by is the modular shelving system,' she shares. 'It flexes to fit the quirky angles often found in under-stairs spaces. You can tailor it to your needs, be it shoes, books, or other items.
'If it's a library, having shelves at various heights is key. Aim for a mix to ensure usability. It's not just about stuffing things away, it's about creating a mini haven of organization that complements your home.
'Proper lighting can then enhance its functionality and aesthetic appeal.'
FAQs
How do I maximize storage under my stairs?
One of the best ways to maximize the storage under your stairs is to opt for custom built storage solutions to make use of every inch of the space. This could mean using shelving or, alternatively, having a full pull out system fitted (if you have a large enough hallway) to be able to see everything under the stairs without the need to crouch down in a small space.
What is the space under the stairs called?
The space under the stairs is called a spandrel. This is the triangular area beneath a standard straight staircase when another staircase is not directly below it. This area is perfect for both making it a cozy sitting area for reading, or adding doors to make a concealed storage space perfect for stowing away seasonal storage or expanding your kitchen storage.
---
When organizing under the stairs, it is vital to remember to declutter regularly and keep the space clean as it can become dusty or overrun by hidden spiders when not paid the proper attention – just because it is out of sight, does not mean it should be out of mind.
Sign up to the Homes & Gardens newsletter
Decor Ideas. Project Inspiration. Expert Advice. Delivered to your inbox.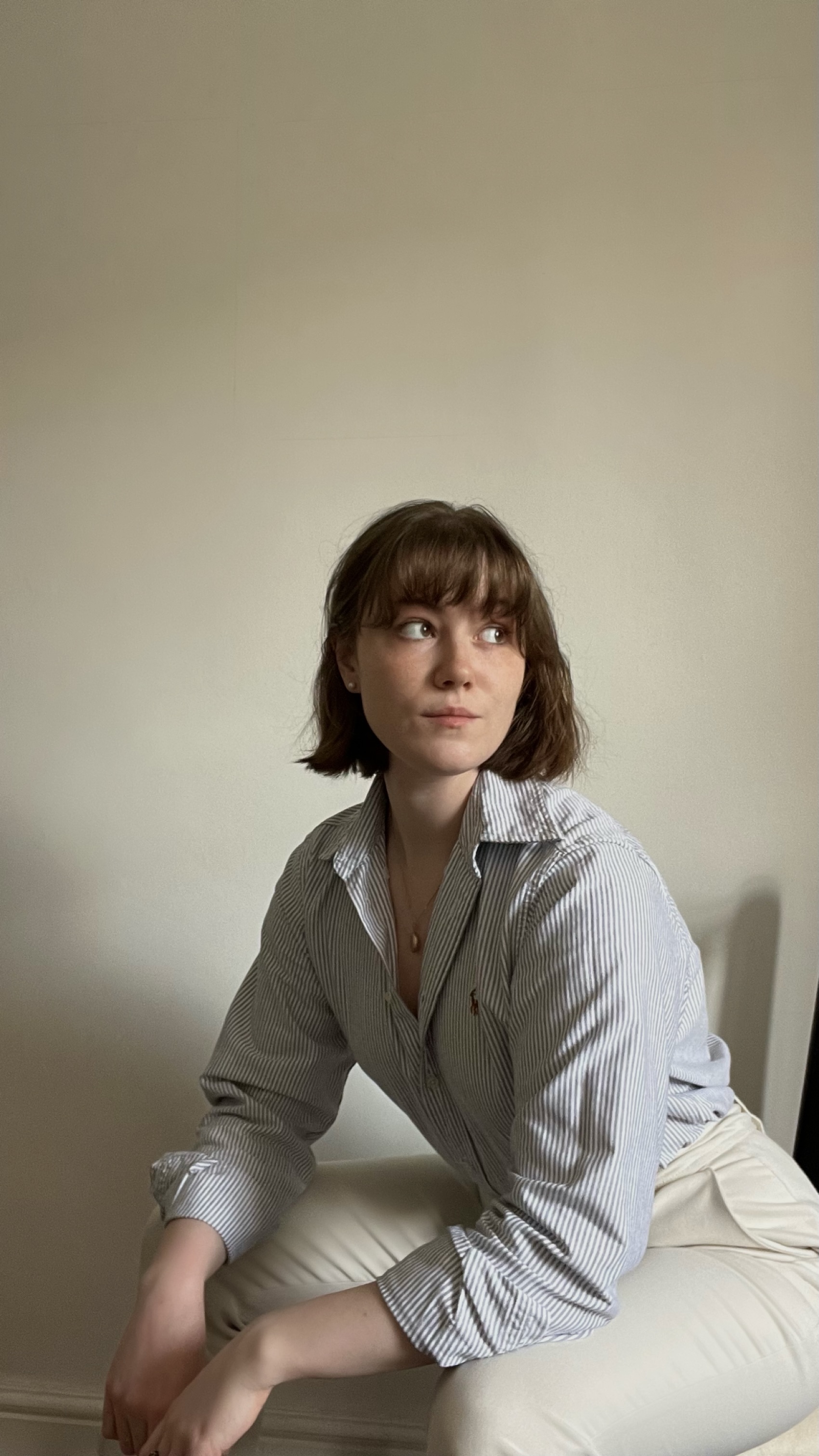 Chiana has been at Homes & Gardens for a year, having started her journey in interior journalism as part of the graduate program. She spends most of her time producing content for the Solved section of the website, helping readers get the most out of their homes through clever decluttering, cleaning, and tidying tips – many of which she tests and reviews herself in her home in Lancaster to ensure they will consistently deliver for her readers and dabbles in the latest design trends. She also has a first-class degree in Literature from Lancaster University.