How to remove discoloration from your bedding – and why these unsightly stains happen
Unsightly yellow marks can mar the best of bedding sets – here's why it happens and how to remove them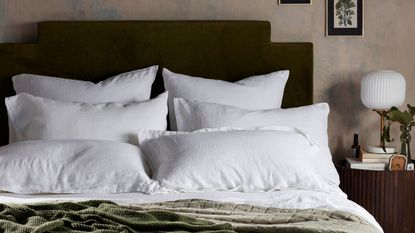 (Image credit: The Secret Linen Store)
If you have had a duvet, pillow, or comforter for more than a few years, then you will likely be familiar with the strange yellow staining that pops up seemingly out of nowhere one day – and doesn't go away with washing.
Don't worry, you are likely doing laundry correctly, this strange discoloration is just one of the hardest stains to tackle on household linens.
Luckily, cleaning and laundry experts have found the solutions to removing discoloration from your bedding, and they have divulged their secrets to us.
How to remove discoloration from your bedding
The random yellow staining on even your best duvet inserts and comforters, or even your pillows and mattresses, is caused naturally by our sweat, body oils, and dead skin cells as they build up over time, begins Lindsey Chastain, home blogger and founder of The Waddle and Cluck. 'The discoloration often appears as yellow spots or a generally dull, yellowed look to once-white sheets and pillowcases,' she says.
Prevention is always better than cure, so preventing pillowcases from yellowing using washable protectors is always the best first step. If you didn't act soon enough, however, then there is no need to panic – here's how to treat the stubborn stains.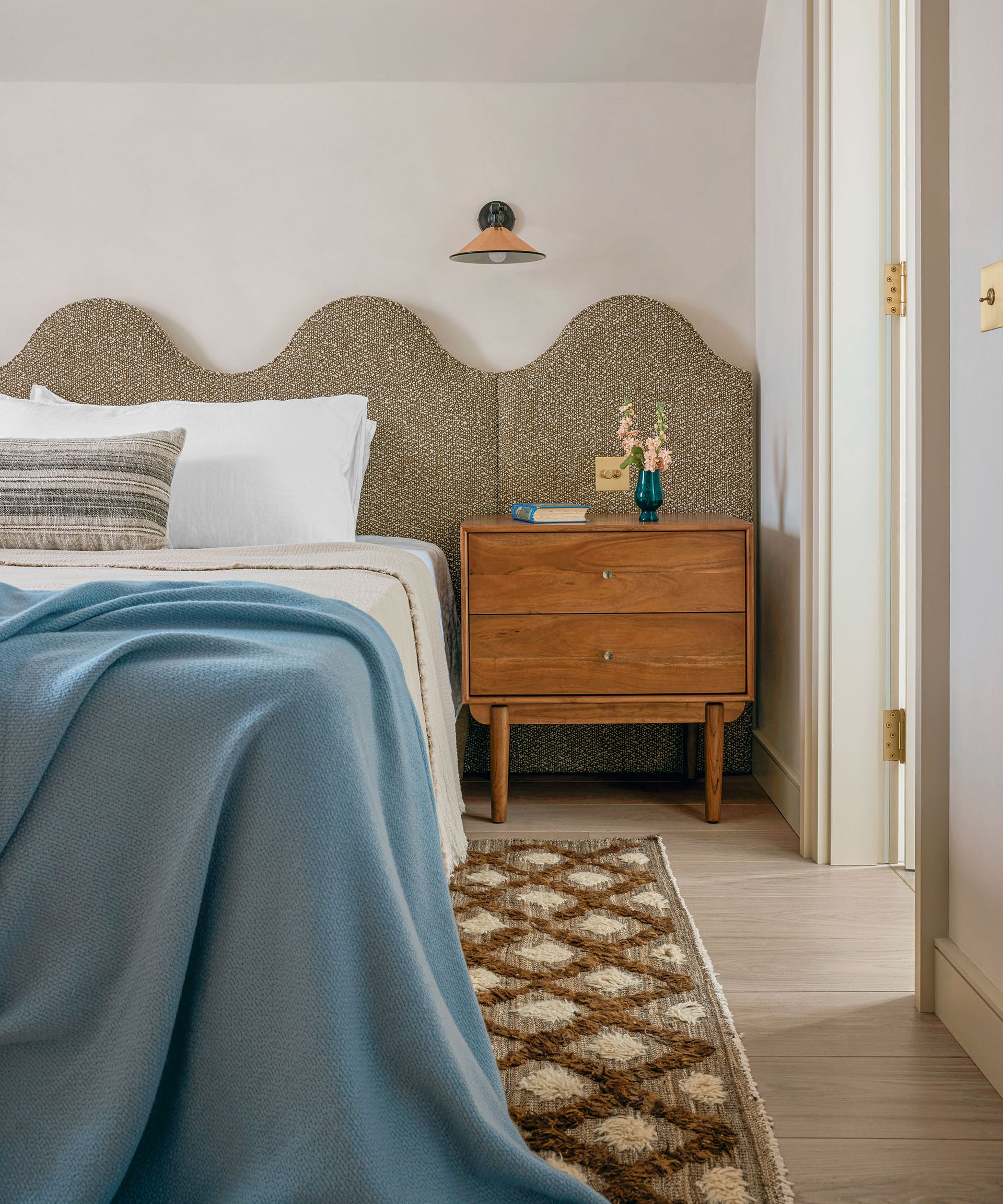 1. Wash your bedding frequently
When it comes to changing your bedding, it is not just washing bed sheets you need to consider – you need to wash your comforter and pillows too to stop discoloration and yellowing, says Muffetta Krueger, professional cleaner and founder of Muffetta's Domestic Assistants.
'Washing your bedding regularly is crucial to prevent the buildup of stains and odors,' she says. 'Follow the care instructions on your bedding labels for the best results and to avoid damaging them.'
We have a guide on how to wash pillows in the washing machine to make the process quicker and easier.
Muffetta Krueger is a cleaning expert and founder of Muffetta's Domestic Assistants with over 16 years of operational management experience in the service industry. Muffetta's Domestic Assistants provides housekeepers, house cleaners and maids, and is based in New York.
2. Try a natural remedy first
When staining is mild, it is best to start off using natural remedies such as using white vinegar in laundry to avoid damaging your bedding fibers with harsh chemicals, says Mark Csordos, laundry expert and owner of Washing Well Laundromat.
'For natural remedies, you can use baking soda, white vinegar, or lemon juice. You can apply these to your sheets and still put the sheets in your washing machine. Make sure to wash them on the hot cycle for the best effect,' he says.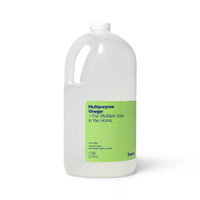 Cleaning Vinegar | $4.99 at Target
Having a container of cleaning vinegar in your cleaning cabinet is essential for all sorts of household chores.
3. Use enzyme-based detergents for tough cleaning
Using bleach in laundry might sound scary, but it might be the best option if you have persistent staining that is ruining the look of your bedding, Muffetta Krueger, cleaning expert, continues.
'If the staining is particularly stubborn, consider using an oxygen-based bleach, following the product's instructions carefully. Make sure it is safe for your specific type of bedding and only use trusted products such as Oxiclean, available at Target.'
If bleach is a no-go in your household, then you can alternatively use an enzyme-based cleaner instead, Muffetta suggests. 'They are effective at breaking down protein-based stains, such as sweat and body oils, which are common culprits behind yellow stains. Brands like Tide or Arm & Hammer, both available at Amazon, are popular choices.'
4. Dry bedding in the sun for extra bleaching
Tumble dryers are great for drying clothes quickly, but if you are tackling yellowing on bedding then it is best to let them air dry out in the sun, points out Millie Hurst, Solved section editor for Homes & Gardens.
'If you have ever left something colorful in the path of your window and noticed it fade, then you will be familiar with the bleaching power of the sun,' she begins. 'The sun's rays have a mild bleaching effect that helps in removing any leftover stains. It's eco-friendly and energy-saving too, especially given that even the best clothes dryers are some of the most expensive appliances to run.'
Millie Hurst is Section Editor at Homes & Gardens, overseeing the Solved section, which provides readers with practical advice for their homes. Millie has written about and tried out countless cleaning and DIY hacks in the six years since she became a journalist, and has worked in both London and New York.
FAQs
Should I throw away yellow pillows?
If your pillow is only slightly yellow, and you are still able to wash them to make them smell fresh, you likely do not need to throw them out. You should only throw yellowed pillows out if they are no longer comfortable, or they maintain a musty smell even after being washed.
Why did my pillows turn yellow after washing?
If you have washed your pillows and still noticed discoloration, then it may be that you are not using sufficient whitening agents to help lift stains. The yellow marks are caused by natural body oils and sweat, so they need to be washed away with a strong whitening detergent to prevent permanent staining.
---
If stains persist and you want to restore your pillows to new, then it might be worth taking them to a professional dry cleaner for assistance, recommends Lindsey Chastain, home blogger. 'Professional dry-cleaning uses stronger chemical solvents to remove embedded stains from fabric,' she assures.
Sign up to the Homes & Gardens newsletter
Decor Ideas. Project Inspiration. Expert Advice. Delivered to your inbox.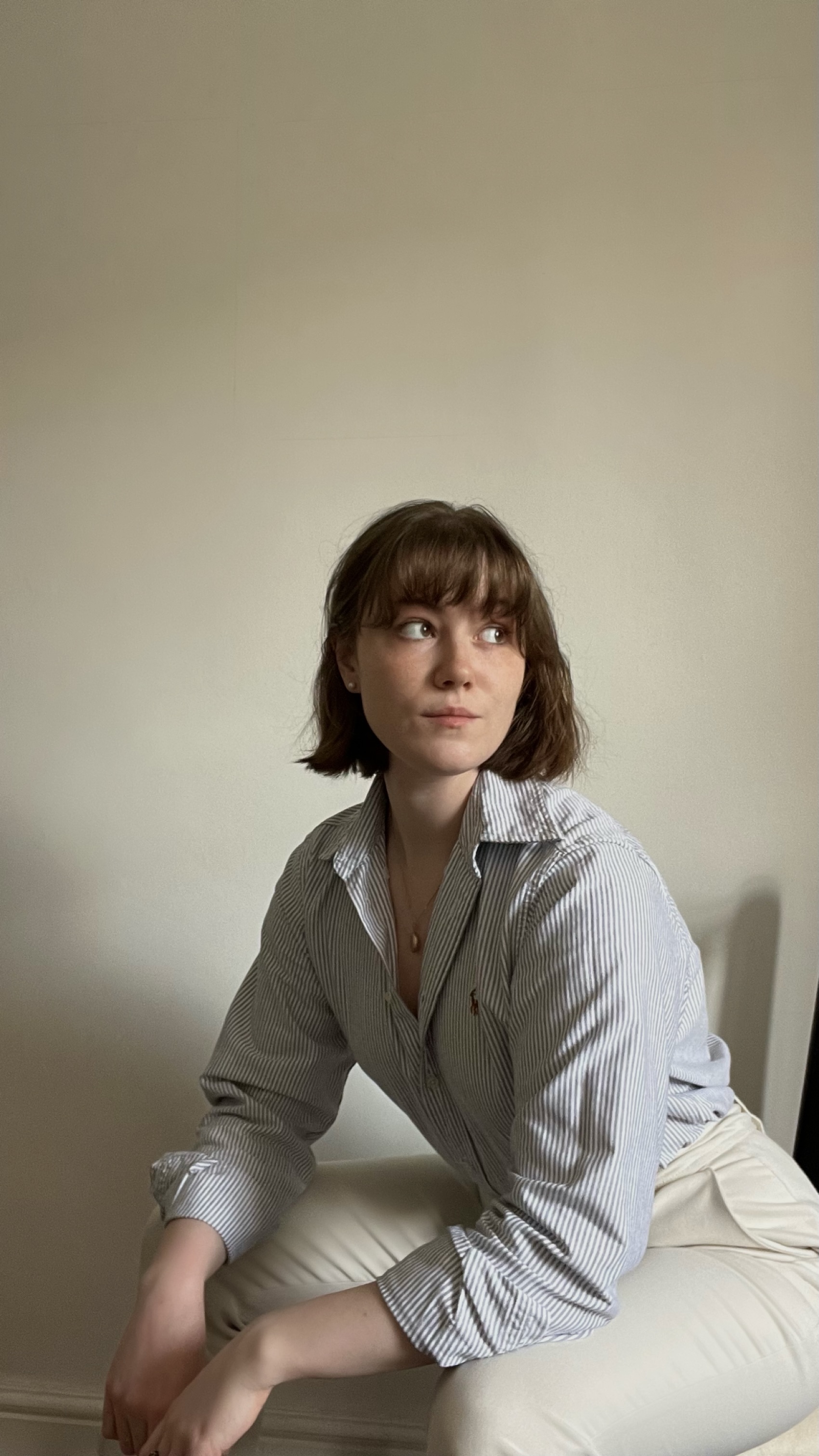 Chiana has been at Homes & Gardens for a year, having started her journey in interior journalism as part of the graduate program. She spends most of her time producing content for the Solved section of the website, helping readers get the most out of their homes through clever decluttering, cleaning, and tidying tips – many of which she tests and reviews herself in her home in Lancaster to ensure they will consistently deliver for her readers and dabbles in the latest design trends. She also has a first-class degree in Literature from Lancaster University.