How to store tote bags – 4 ways pros keep their collections under control
Keep your tote collection controlled with these four storage ideas for reusable bags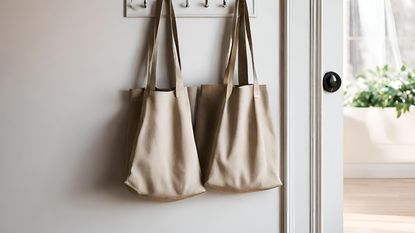 (Image credit: Future)
Tote bags and reusable bags almost always end up scattered around your home, and despite our vast collections, we can never find one when we need them.
The solution? Some smart toe bag storage ideas to keep your collection under control and save your sanity.
Here, professional organizers have shared their tips for how to store tote bags so you never end up forgetting to take them to the store again.
How to store tote bags
Reusable bags and totes may not be the first thing you think about when tackling your home organizing to-do list, but getting these everyday essentials out of the way and organized is essential to making your other tasks run more smoothly, such as going to the store, or taking things to donate.
Here's what the professionals do to contain the chaos.
1. Declutter your collection
Always start with some good decluttering to help make storage and organizing easier.
When it comes to reusable bags and totes, Camilla Frederico, professional organizer, CEO, and founder at The Personal Helpers stresses the need for 'quality over quantity.'
'The number of bags you should keep largely depends on your shopping habits. Durable bags that can hold more items and stand up to wear and tear might mean you need fewer bags overall,' she suggests.
'We recommend periodically assessing your collection, perhaps once or twice a year. Donate or recycle any that you don't use or those that are wearing out. A good benchmark for most households is 10-15 bags, ensuring you have enough for larger shopping trips while avoiding excessive accumulation.'
The Personal Helpers is a proud member of NAPO — The National Association of Productivity and Organizing Professionals, based in New York City.
2. Keep bags close to where you need them
One of the best ways to make sure you actually use your bags and don't leave them behind is to store them in the places you most commonly use them, recommends Raychel Klein, Seattle-based professional organizer, certified KonMari consultant, and founder of Raybaybay.
'I typically keep grocery bags in the car or in mudroom storage – places where they are remembered and easily accessible,' Raychel shares.
'Bags used for lunches or transporting food (e.g., for parties or events) are typically kept in the kitchen or pantry storage. Bags for kids' items are stored in the kids' rooms, where the packing usually happens, and so on.'
Raychel Klein started her home organization business in 2020 with the mission of helping people escape the vicious cycle of clutter. She is a certified KonMari consultant based in Seattle, Washington.
3. Store bags within bags
A great tote storage trick, especially in small space storage, is to store bags within other bags to keep them contained.
'For reusable bags, keep it simple. Fold bags and store them in the biggest one. Then put that one in your car so that you always have them when you are out grocery shopping,' says Amélie Saint-Jacques, professional organizer and certified KonMari® consultant at Amelie Organizes.
'I also carry a nylon tote bag that folds up really small in my purse just in case.'
Amélie Saint-Jacques is a certified KonMari Consultant and professional organizer based in San Antonio with years of experience in professional tidying.
4. Keep bags neatly folded
To maintain order and accessibility, follow these organizational strategies. Whether folding bags to go inside other bags, or storing them in a storage bin, like this one from Amazon, folding bags so that they are uniform will help to keep your collection together shares Muffetta Kreuger, cleaning and organizing expert, and founder of Muffetta's Domestic Assistants.
A great method for this is file folding, allowing you to fold the bags into tight squares that will stay folded, even when thrown into storage haphazardly – helping you to save space. We like these reusable bags that fold up small from Baggu.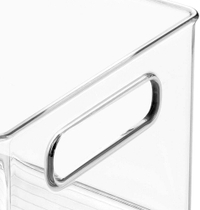 mDesign Deep Plastic Storage Organizer | $17.49 at Amazon
Stop sauces and dry foods getting lost and forgotten at the back of pantry shelves with deep plastic organizers.
FAQS
How do you keep a canvas tote bag in shape?
One of the best ways to keep a canvas tote bag in shape is to store it properly between uses and not leave it hanging with heavy items in it for too long. When you get home, empty the bag right away and store the items away. Then, fold or hang the empty tote bag back in its designated spot. This can help to prevent it from stretching.
Should you wash tote bags?
It is generally a good idea to wash your tote bags every few uses to keep them clean and hygienic. Wash according to the label instructions, or err on the side of caution and wash on a gentle wash without fabric softener if no labels are present, and then leave to dry flat. Afterward, fold or hang your empty tote back in storage to help it maintain its shape.
---
When storing tote bags, it can sometimes be a good idea to keep them close to your purse organization – especially if you live in a shared space or only have small entryway storage. This way, it is easy to grab a reusable bag to throw in your handbag ready to use if you need the extra storage when walking around.
Sign up to the Homes & Gardens newsletter
Decor Ideas. Project Inspiration. Expert Advice. Delivered to your inbox.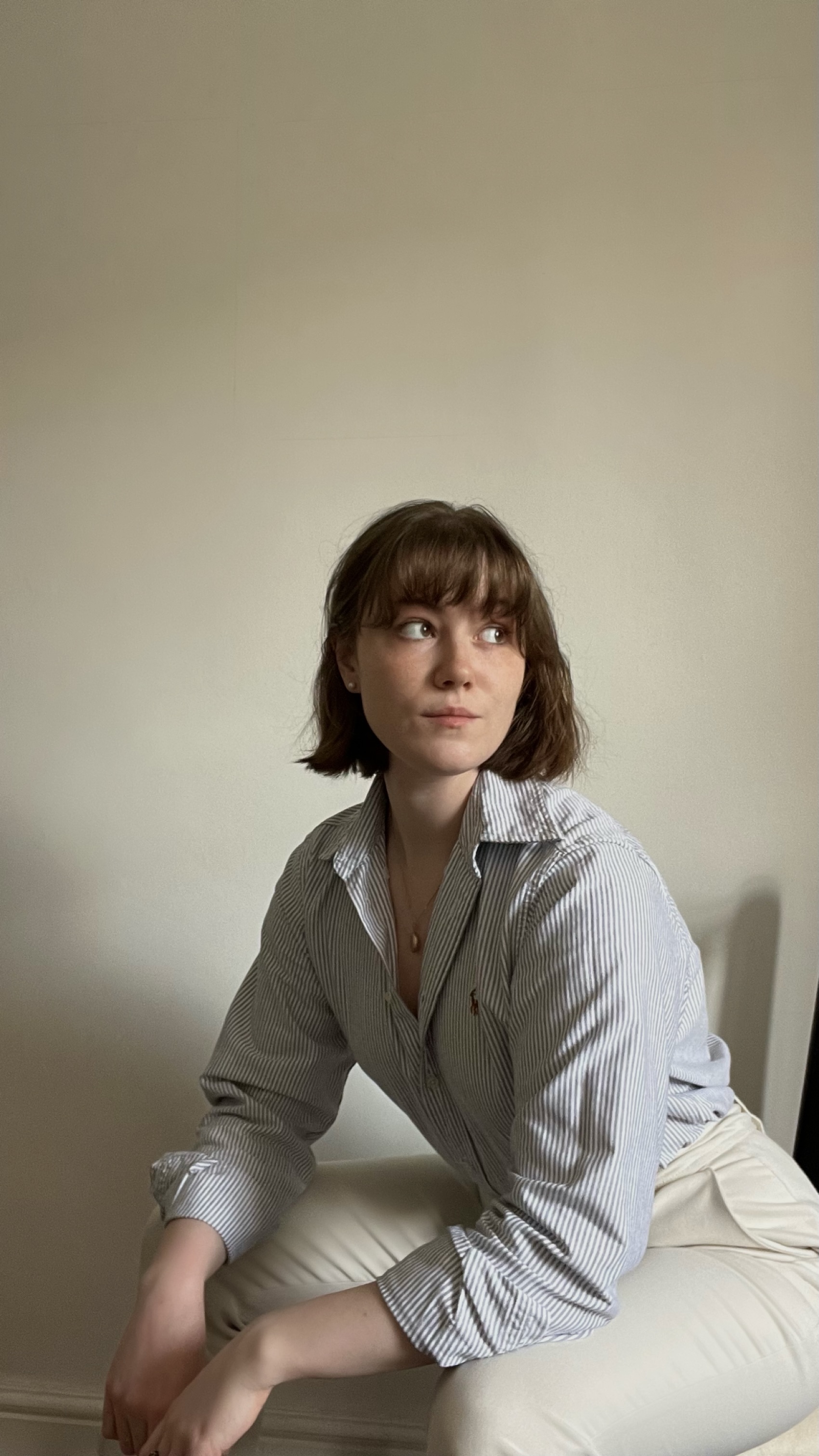 Chiana has been at Homes & Gardens for a year, having started her journey in interior journalism as part of the graduate program. She spends most of her time producing content for the Solved section of the website, helping readers get the most out of their homes through clever decluttering, cleaning, and tidying tips – many of which she tests and reviews herself in her home in Lancaster to ensure they will consistently deliver for her readers and dabbles in the latest design trends. She also has a first-class degree in Literature from Lancaster University.