How to think like a professional home organizer – according to the experts themselves
Professional organizers have spent years refining their decluttering process – here's how you can think like one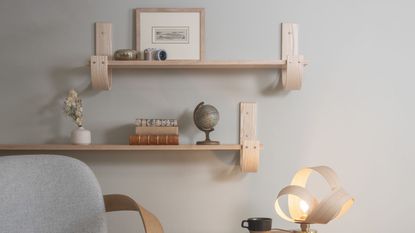 (Image credit: Tom Raffield)
When it comes to decluttering and tidying our homes, it can be hard to see how professionals do this every day for a living – it can be overwhelming, stressful, and outright tiring.
The reality is that professional organizers have spent years honing their routines and practices to make decluttering easier and less taxing on their minds.
We asked them to share their decluttering tips so you can start to think like a professional organizer at home and achieve perfect results from the start without having to go through a process of trial and error.
How to think like a professional organizer
From perfecting your routine to picking up the storage products professional organizers can't live without, here's how to think like an expert for your tidiest home yet.
1. Look at your home as if you were a stranger
When working in your own space, it can be hard to pinpoint exactly what needs to go and what is causing you the most issues, especially if you are trying to declutter when overwhelmed and don't know where to start.
Brenda Scott, professional home organizer and founder of Tidy My Space, suggests trying to look at your home as if you were a stranger – just how a professional organizer you hire would see your home for the first time:
'I would start with looking at your home through the eyes of a stranger or visitor, maybe even a realtor or if your parents were tidy people, ask yourself what would they comment on. What would they say or think? If I wanted to sell, what would I have to change? What would I not want others to see?
'Often when we live in a cluttered home, we don't see what others see and it is easier to miss the signs it's time to declutter. It all becomes "normal" or we think "that's what it's always going to be like."
Having a fresh look at things can often bring out ideas for improvement.
Brenda Scott is passionate about home organizing, decluttering, and creating a safe home. At Tidy My Space, she helps people to keep their homes tidy when life gets busy. Brenda shares useful tips and gives practical help with sorting and editing her clients' spaces, leading them to feel less stressed and bringing the luxury of time to be spent with family, friends, or on themselves.
2. Make a problem-proof routine
As with cleaning or doing laundry, it helps to have a decluttering routine. Sitting down and writing out a decluttering checklist to stay on top of things can help to streamline the process says Ashley Murphy, co-founder and CEO of NEAT Method:
'Make it a habit to reset your systems at the end of each day with a night shift routine, or just whenever you have the time to spare. This will allow you to thoughtfully return things to their appropriate homes and start fresh the next day. This way, you can let things get a little messy during the day when your day-to-day doesn't allow you to slow down.'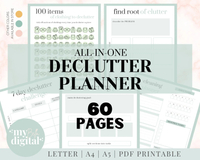 All-in-One Declutter Planner | $3.92 at Etsy
This printable decluttering planner is all you need to help tackle your home's mess without missing a step. It is perfect for both keeping on top of your belongings and starting off on your first big clearout.
3. Delegate tasks to others
Not everything has to be done yourself – this is why professional organizers usually have teams supporting them, or they work closely alongside the client and their families.
Brenda Scott, home organizer, recommends delegating tasks to those around you and encouraging family to declutter to take some of the pressure off of yourself:
'Chores isn't a dirty word, assign duties for everyone according to their age, this can become routine and it also teaches life lessons for their adult years.
'Having assigned jobs also works if there are no kids in the home. If someone likes to wash dishes, then give them the job of collecting dishes and cleaning them. Others might like laundry and some like cutting the lawn. Everyone has a talent or happy place, if they don't then they get one assigned.
'That's where a lot of families struggle. Often the mom is the only one doing any household chores while others are relaxing or off playing. It takes everyone helping to make it work in the long run.'
4. Consider decluttering when you are shopping
Thinking like a professional organizer doesn't start and stop at the process of decluttering itself, it is a constant thought process that you should keep in mind even when you are out and about – especially when you are shopping, says Marissa Hagmeyer, co-founder and COO of NEAT Method:
'Consider available space when bringing something new into your home. Overstuffed bins, baskets and closet rods are the quickest way to accumulate clutter and chaos. Avoid this by being thoughtful about what you purchase and decide in advance where it will live. Sometimes this means donating an old item to make room for the new.'
Ashley Murphy & Marissa Hagmeyer
Ashley Murphy and Marissa Hagmeyer are the organization-obsessed co-founders behind NEAT Method. Started in 2010, NEAT Method is the result of the duo's inspiration to bring a fresh perspective to the industry. Originally servicing the Bay area of San Francisco, NEAT Method began to build a small, passionate group of organizers. Murphy, the CEO, led the team from localized markets to expanding across the US and Canada, while Hagmeyer, COO, advises on designs, builds spreadsheets, and implements efficiencies.
5. Don't be afraid to let go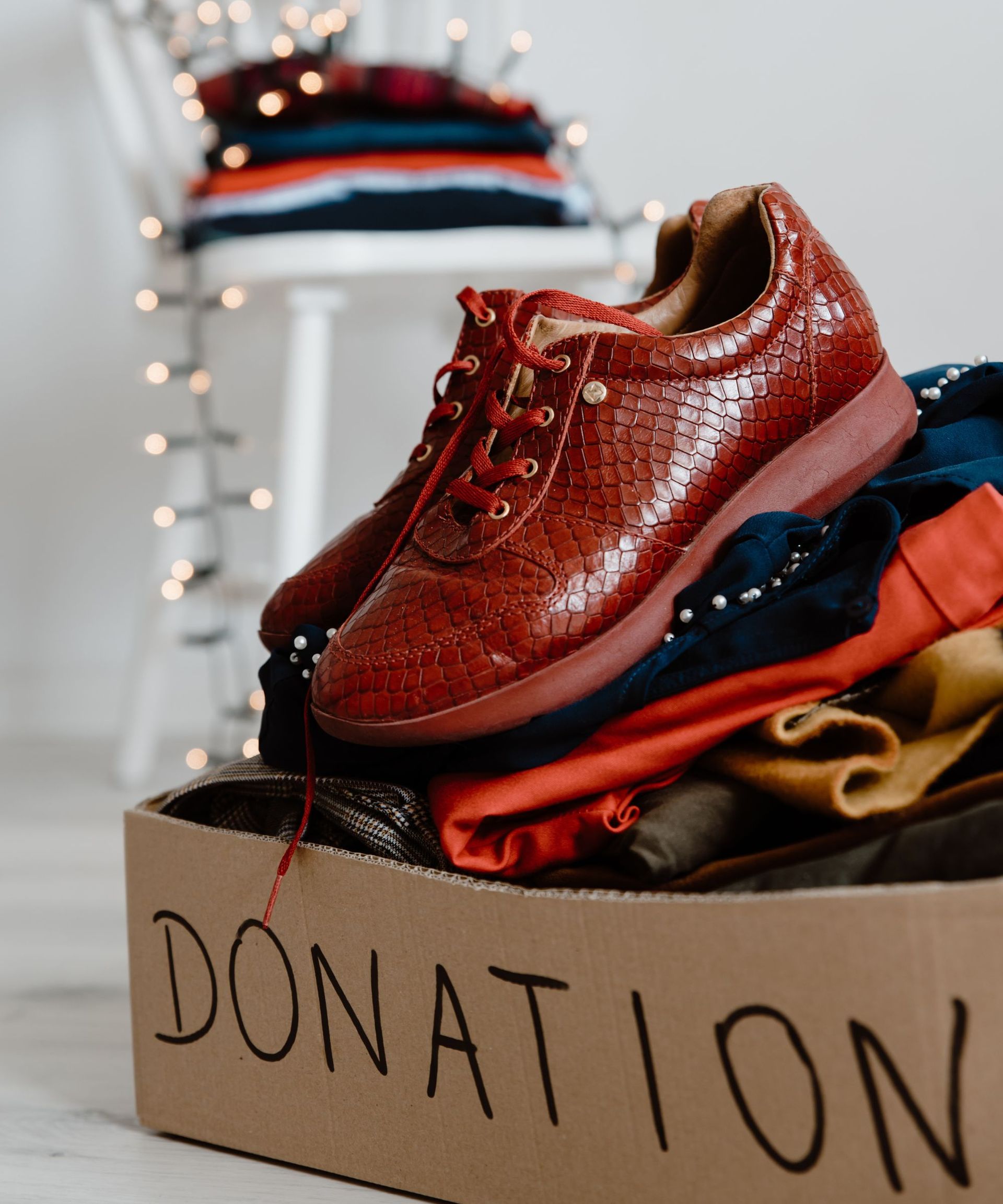 This is one of the more difficult mindsets to adopt as someone who isn't a professional, but not being afraid to let go is essential if you want to make progress, reminds Ashley Murphy, professional organizer.
'When organizing a space, remember that editing excess will make the biggest impact. Don't be afraid to toss or donate the items that are no longer serving you. Ask yourself, would I buy this item again? Have I used it in the last year? Is it necessary? If the answer to all of these questions is no, it might be time to say goodbye.'
This process can sometimes be made easier if you enlist a friend to help you make informed decisions, and help you to overcome decision fatigue when decluttering.
6. Start small and build up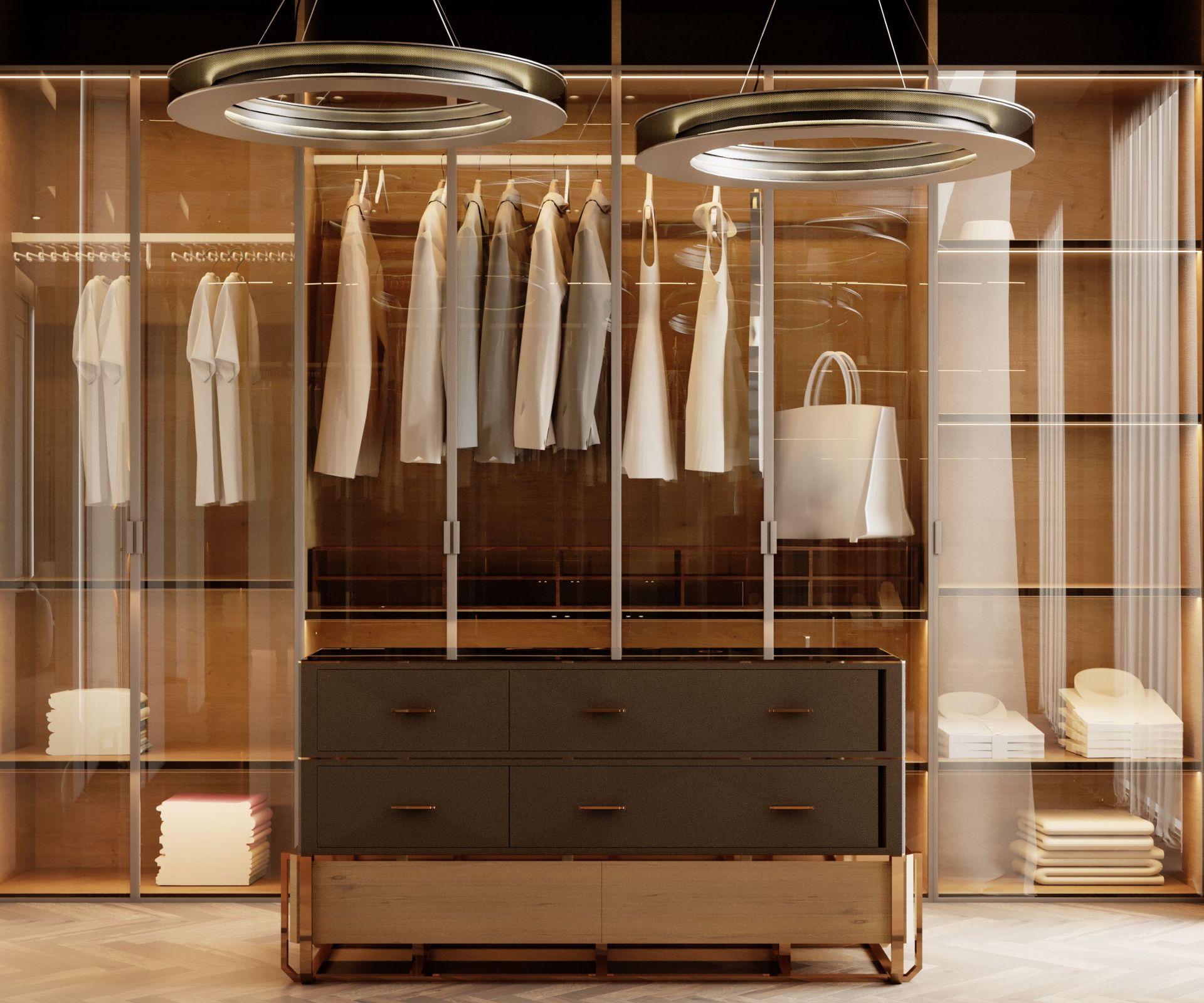 One of the biggest hurdles to jump for non-professionals decluttering homes is knowing where to start when decluttering. Experts usually recommend starting small and working up to the bigger tasks so you can hold some successes under your belt to help motivate you to clean.
'We always encourage our clients to start small, so the process isn't overwhelming. Tackle a drawer, a box, and a small area at a time,' Hayley Harrison and Gemma Abraham, professional organizers and co-founders of Organise-d recommend.
'Sort the items into 3 piles: keep, donate, throw away. Detox is key to home organization, so if you don't love it or need it, it's time to pass it on.
'Once you have the detox done and dusted, the next step is to categorize items – by keeping like with like it is so much easier to find what you need and fast.
Finally, give the area structure and label. For example, if it's a drawer, use drawer dividers or pots to ensure categories stay in place. Structure is key to a long-term, easy-to-maintain system of organization.'
Hayley Harrison and Gemma Abraham
Hayley and Gemma work with all sorts of clients, from bust professionals to overwhelmed parents to create the perfect organized environment that will continue to serve the family long after they leave.
7. Accept the importance of sentimental items
Knowing how to declutter sentimental items is one of the most challenging steps in home decluttering, but it isn't always essential and shouldn't be a barrier to tidying up your home, continues Hayley Harrison and Gemma Abraham, professional organizers.
'Sentimental boxes are a great way to house items that you may not be ready to let go of, but don't need to be stored in the main body of the home,' they share. 'We all have items we don't want to part with, but they do not need to be stored in prime storage areas of the home.'
FAQs
What makes you a good organizer?
Some of the best organizers are great at planning and achieving goals, be it decluttering or tidying a home, and are well motivated. To become a better organizer, start by assessing your current decluttering and organizing habits and make a note of what works well and what doesn't.
From there, make a plan to incorporate good existing habits with new methods you want to try to help eliminate bad habits getting in the way of a truly tidy home. Then, reward yourself for every time you are successful to help affirm these habits as positive ones.
What are the signs of compulsive decluttering?
When thinking like a professional organizer, you need to be sure you are not decluttering for the sake of decluttering, or because you feel guilty for not clearing things out. You may be compulsive decluttering if you have to search out things you need to get rid of, rather than naturally coming across clutter, or finding yourself regretting the things you are getting rid of.
---
It is important to lay out some very clear goals that you want to achieve, only then can you succeed, concludes Brenda Scott, professional organizer.
'Making a home easier to tidy up and keep organized is the main function of a professional organizer. This is different for every home and systems that don't work (clutter) are usually the ones that don't make sense or involve too many steps. Make it simple, obvious, and manageable – and don't give up!'
Sign up to the Homes & Gardens newsletter
Decor Ideas. Project Inspiration. Expert Advice. Delivered to your inbox.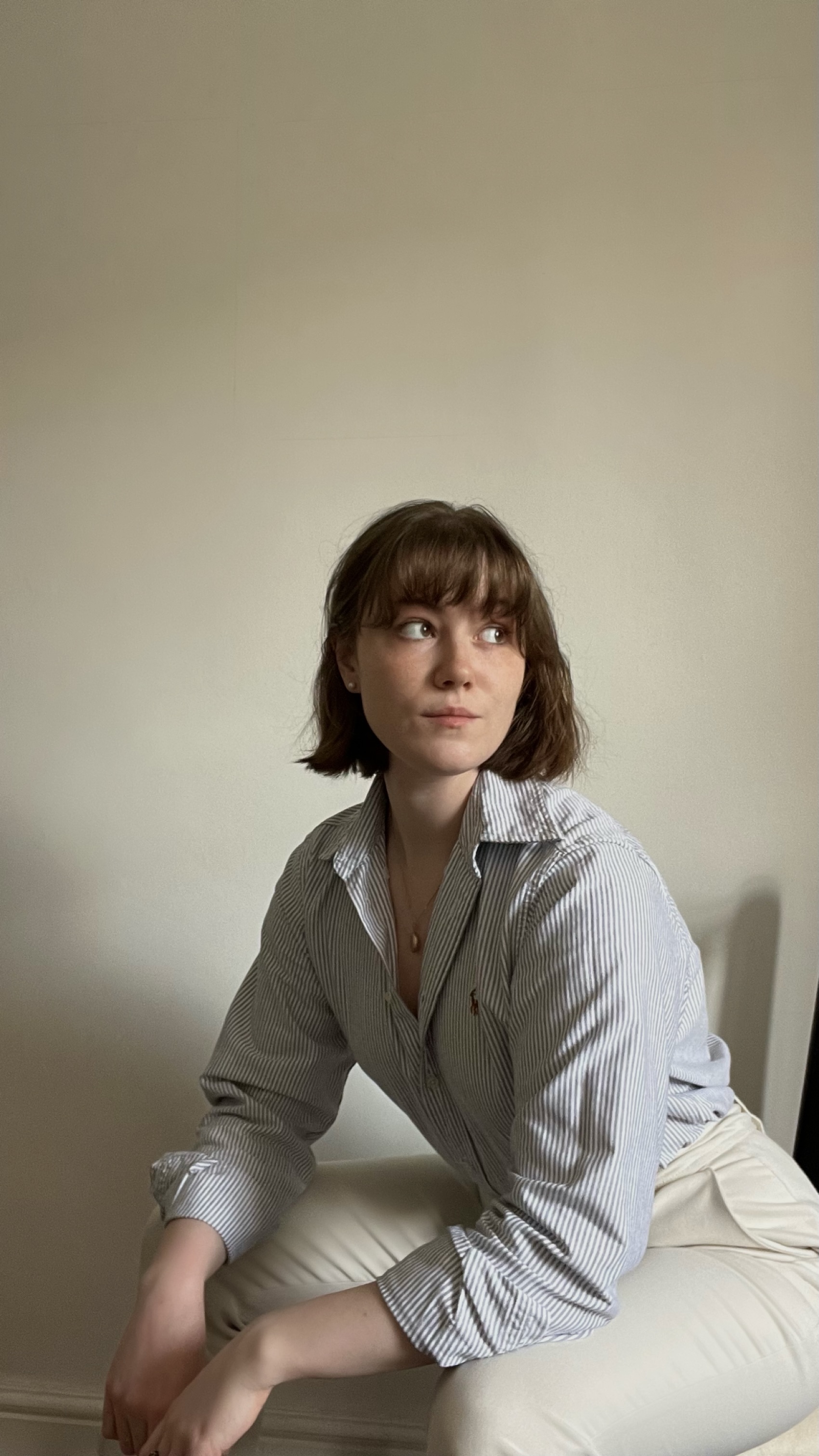 Chiana has been at Homes & Gardens for a year, having started her journey in interior journalism as part of the graduate program. She spends most of her time producing content for the Solved section of the website, helping readers get the most out of their homes through clever decluttering, cleaning, and tidying tips – many of which she tests and reviews herself in her home in Lancaster to ensure they will consistently deliver for her readers and dabbles in the latest design trends. She also has a first-class degree in Literature from Lancaster University.