H&G's interiors therapist says now is the time for a seasonal declutter for a happy home life
Suzanne Roynon shares 3 areas to target for a seasonal decluttering session to create breathing space and clarity before the holidays
(Image credit: Future PLC / Paul Raeside / Little Greene)
With Halloween out of the way, and the Thanksgiving and Christmas holidays fast approaching, homes may begin to feel stuffy and overfull well before the decorations are hung.
The idea of some November decluttering may not be instantly appealing, especially with a growing 'to-do list', but believe me, you'll be grateful for the breathing space and clarity having a good clear-out will give you when December arrives.
Far from being a time of peace and joy, in many homes, the run-up to the holidays is a time of jangling disharmony, and inevitably much of the pressure falls on one person, often the home enthusiast, mom or grandparent for whom sharing a welcoming home with family and visitors is a priority for their personal values and self-esteem.
I've been that person, with firsthand experience of the 'need' to be everything to everyone and have a home worthy of a Hallmark Christmas movie. It can leave you grouchy, irritable, and exhausted if the place is already crammed with unnecessary stuff before you even get started.
Why now is the time for a seasonal declutter
Now, just for the record, I'm not advocating total minimalism here! 'Architecturally fashionable', bare homes can feel stark and unsupportive. They might look great in a magazine, but could you live with it? Frankly, some concept furniture is not designed for a comfortable afternoon curled up with a hot chocolate and watching 'Elf'.
'Designer minimalism' can feel like the antithesis to cosy, winter-warming Hygge, but fear not, there is a healthy, happy balance between cluttercore and minimalism and it begins with dealing decisively with everything that is not used, needed or loved!
Imagine how good it feels, not just to have everything exactly where you need it, but tidy and organized at the same time?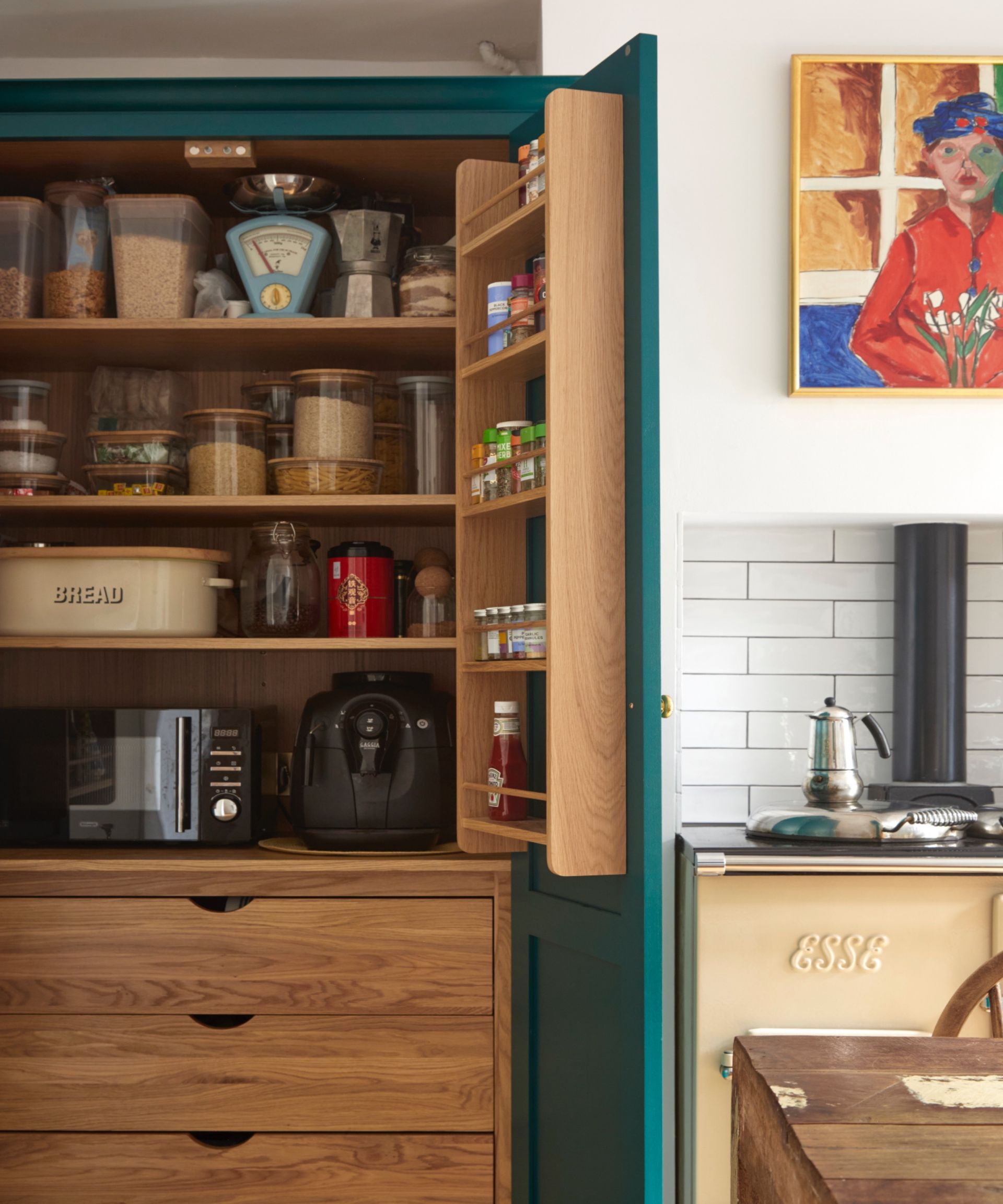 One of the things I often hear from people with cluttered homes is that they 'know exactly where to find everything they want'. Yes, that's almost always true. They have pile for this and a pile for that, ignoring the fact that the rest of the pile is mostly clutter, and every time they sort through it looking for the specific piece of paper or essential document, they lose five precious minutes of their life.
In a cluttered home, those few moments can add up to months or years of valuable time that could have been used for something infinitely more pleasurable. How much easier would it be to open a drawer and lay your hand on the receipt, passport or whatever is required to prepare for unexpected guests, without having to fight through detritus or have everything fall on you first?
There are endless articles on decluttering, but few focus on the importance of tuning in to how items make you 'feel'. That's the difference between the clutter returning in a few weeks, or finding, to your delight, you've dealt with it permanently, and tolerance for unnecessary 'stuff' filling a home is a thing of the past.
Tuning into the momentary emotional connection to any item is a powerful motivator for dealing with it permanently. At the most basic level, if your heart sinks or you get a heavy sensation when you walk into your home, it's time to do something about it – and that something starts with you!
We will talk here about the priorities for this time of year, but trust me, if you learn to declutter using interiors therapy principles, you'll experience an irresistible urge to dig into closets and cupboards you've chosen to ignore for longer than you care to admit, and before you know it, you'll be reveling in the extra space you have for the things which really matter and enjoying the surprising benefits which follow!
Where to start with a seasonal declutter
1. Linen and towels
It's time to get real! Every home I've worked in, without exception, has overcrowded storage for spare bed linens, towels, and comforters. Much is forgotten or never used. I'm asking you to pull everything out of every closet, nook and cranny and pile it all on a large bed. First ditch anything that is past its best including crunchy, frayed towels and worn or stained bedding. These are not serving you because they are taking up valuable space and no one wants to use them. Local animal charities will be glad of your surplus stuff or send it to a reputable company for 'rag' recycling.
Next, combine full sets for each bed – duvet cover, sheet, pillowcases, etc. and fold them together in a parcel. Making beds up is a doddle using this method and it's so neat to store. Be clear about how many sets of bedding you really need. One and a spare for beds in everyday use is reasonable, although some homes have winter and summer options. But do you really need three sets for every guest bed?
Sort through towels and fold them by size. Life is easier if you can lay your hands on the bath sheet you need without a whole pile tumbling down.
By the time you finish this exercise, you'll probably find you have odd pillowcases, sheets, and random bits of linen you don't even recognize. Add those to the 'to go' pile and then put the rest away, taking a moment to congratulate yourself on a more useable and organized linen closet.
2. Kitchen oddments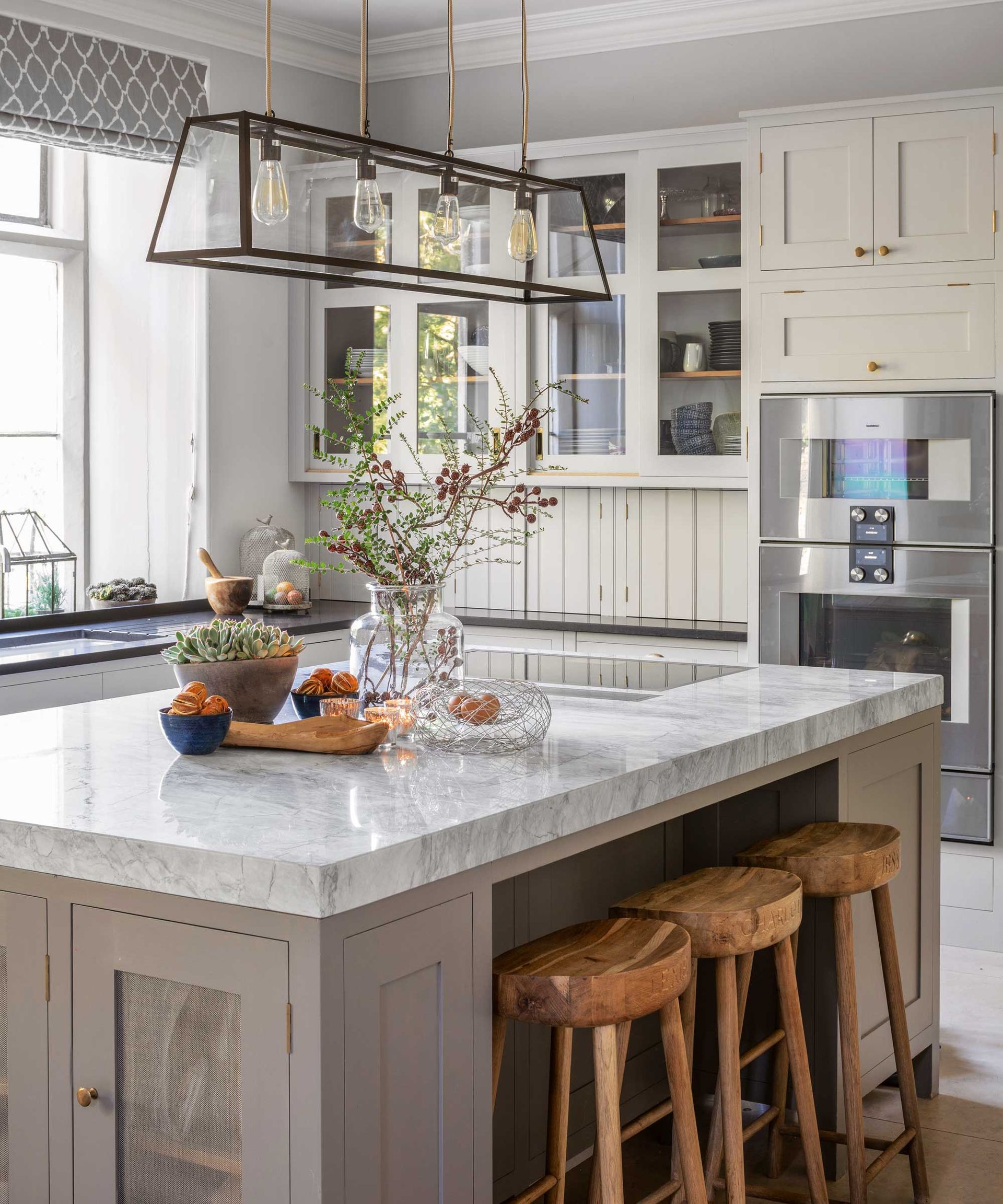 For an avid homemaker, it's almost a badge of honor to have every kitchen cabinet bursting with stuff, but be honest, are there things you never use? Even at Christmas with a houseful?
Yes, I know many homes have china and dishes that are only used during the holidays, and if you have space then why not? But I'll let you into a secret, there will still be items, even in the smallest kitchens, that have not been used in years and they are mostly being kept through habit.
These are the 'oddments' I'm referring to. It might include chipped platters, old cruet sets, impractical vases, chewed beakers, outgrown children's melamine, and of course the Tupperware or food storage containers with missing lids – or just the lids!
Add in the takeout menus, unloved tablecloths, odd teaspoons, battered baking trays, and the multitude of tea towels that have been untouched since the dishwasher was installed and the pile of surplus items soon mounts up.
Suddenly, almost without realizing it, by waving goodbye to the odds and sods, you'll have significantly more real estate in your kitchen, and creating a photo-worthy table for your feast just got a whole lot simpler! Use our kitchen decluttering checklist to get started.
3. Crafting supplies
My sister says, 'You're either a crafter or you are not.' She is probably right, but I believe you can own a glue gun, fix a dropped hem and be creative without having an entire room stacked with fabric offcuts, random stuffing materials, and several sewing machines.
Crafters frequently struggle with clutter because it's a challenge to differentiate between something which may 'one day' be useful, and the things which they have held onto for a decade without ever finding a need for. If you are blessed to have a tidy craft room, by which I mean one that is carefully organized and doesn't impact on your ability to welcome guests, then you've probably already got the message.
But if your supplies are bundled into boxes, overflowing the guest bedroom, or preventing the dining table from hosting a family meal, then it's time to take back control. Your hobby has reached the overwhelm stage and that's going to impact your mood, home, and your relationship.
If something isn't going to be used imminently, i.e., you do not have a project lined up for it, then please ask yourself when, if ever, it will happen. One client and I recently reclaimed a double room from bags of untouched wool, dried lavender and crates of 'recyclables' that had been stacked there, stagnating in a 'craft room' she had never entered since she moved in. Her decision to do something about it was initially based on boosting the Feng Shui of her home, but it had a beautiful knock-on effect.
She donated her stash to a local crafting group just in time for their Christmas fundraiser and, better still, her son called up to arrange an unexpected visit. She had, without realizing the implications of unblocking the stuck energy of the room, made space for her son, his wife, and new baby granddaughter to visit from Australia.
As I said earlier, interiors therapy brings unforeseen benefits!
FAQs
How can I make decluttering easier?
I realize the thought of an empty closet is terrifying and not everyone can cope with a clear surface, but hear me out. The urge to put stuff on every side table, windowsill, and console becomes even more enticing when the seasonal decorations come out, so do yourself a favor and look at all the year-round ornaments, knickknacks, and décor items scattered throughout your home from a new perspective before getting anything seasonal out to display.
Do you really love them? Do you even like them? If the answer is no, or you just don't feel delight when you see or dust them, let them go now. You'll be pleasantly aware of feeling lighter in yourself. Do the same with art, anything you've put in drawers rather than deal with it, bits and bobs that have been magnetized to the fridge for eons, and the contents of the understairs closet.
My book, Welcome Home, How Stuff Makes or Breaks Your Relationship, at Amazon, is a simple, friendly guide to understanding the emotional impact of unnecessary possessions, and will help you spot the rogue items that are bringing you down or harming your well-being and family harmony.
---
The more space you create now by clearing any clutter weighing you down physically and emotionally, the more capacity your home has to support and nurture you and the people you love.
And what more could you ask as the holiday season approaches? Letting go of clutter is one of the best ways to get your home guest-ready for the holidays.
Sign up to the Homes & Gardens newsletter
Decor Ideas. Project Inspiration. Expert Advice. Delivered to your inbox.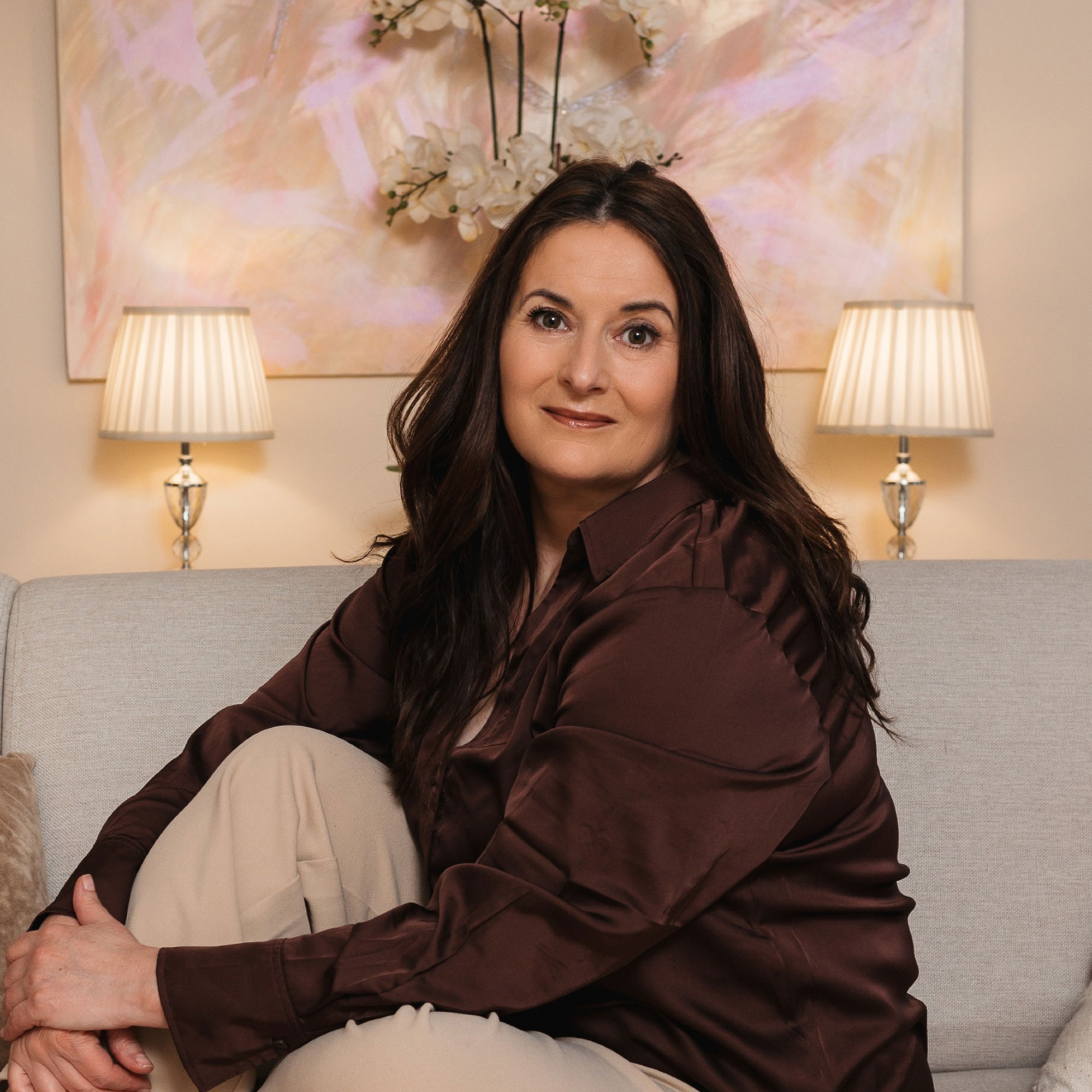 Suzanne is an Interiors Therapist, Feng Shui consultant, and author of Welcome Home, how stuff makes or breaks your relationship. She specializes in understanding the energetic impact of homes and certain possessions may have on all aspects of life, health and relationships, and the ways in which 'stuff' can actively prevent people and families from thriving and enjoying the lifestyle they deserve.