How I keep my north-facing room feeling cozy through winter – even in an old home
I depend on these three cozy tips to save on my energy bills each winter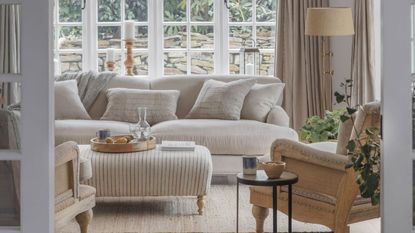 (Image credit: Nkuku)
If you have a north-facing room in your house, you will know just how hard they are to keep warm through winter – especially if your home suffers from a lack of insulation like mine.
Living in a period home with a living room that gets almost no sunlight even on the brightest of days means I have to get creative when warming up a north-facing room so I can still use the space in winter.
While this cold space is a sanctuary in hot summers, it is unbearable in winter – this is how I keep mine cozy and beat the freeze.
How to keep a north-facing room feeling cozy
If you are like me, then you will likely be trying to keep a house warm without turning up the heat to cut energy bills when they are at their most expensive.
These are the tricks I use to make my house cozy, even with a freezing north-facing room.
1. Never underestimate the power of a rug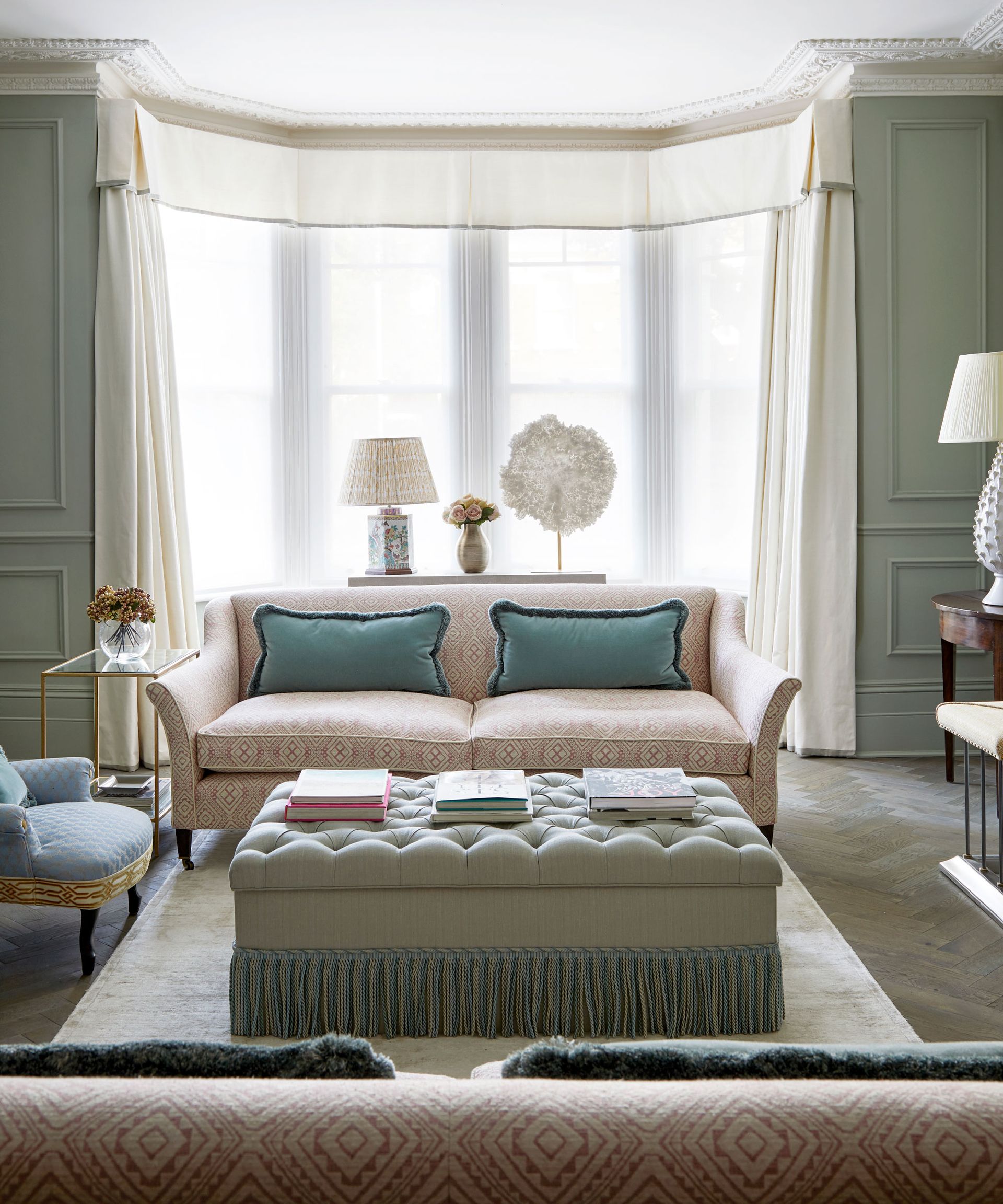 A good rug is key to tying any room together, but they are essential when trying to make a north-facing space cozy, I discovered.
As someone who already has issues with my circulation, adding a thick rug to my north-facing living room made a huge difference to how comfortable I feel walking around my space. Given that heat rises, the floor level is usually the coldest spot in a room, so a good living room rug is the ideal solution that also makes my large living room feel cozy.
When choosing a rug to warm up a room, opt for natural materials when you can, such as wool, and pick a thicker option for added insulation.
Hand-Tufted Petra Wool Rug
This hand-tufted wool rug has a striking graphic design with different thicknesses, as well as curved, cut-out edges – great for adding some visual intrigue while maintaining a neutral color palette. A pale neutral base is a good way to brighten up darker wooden flooring while making things feel warmer.
Anthropologie's Rosita Rug is made of all-natural materials: it has been crafted with wool and has a cotton backing. We love the round shape, subtle floral motif and organic leaf shapes.
2. Boost heating with draft excluders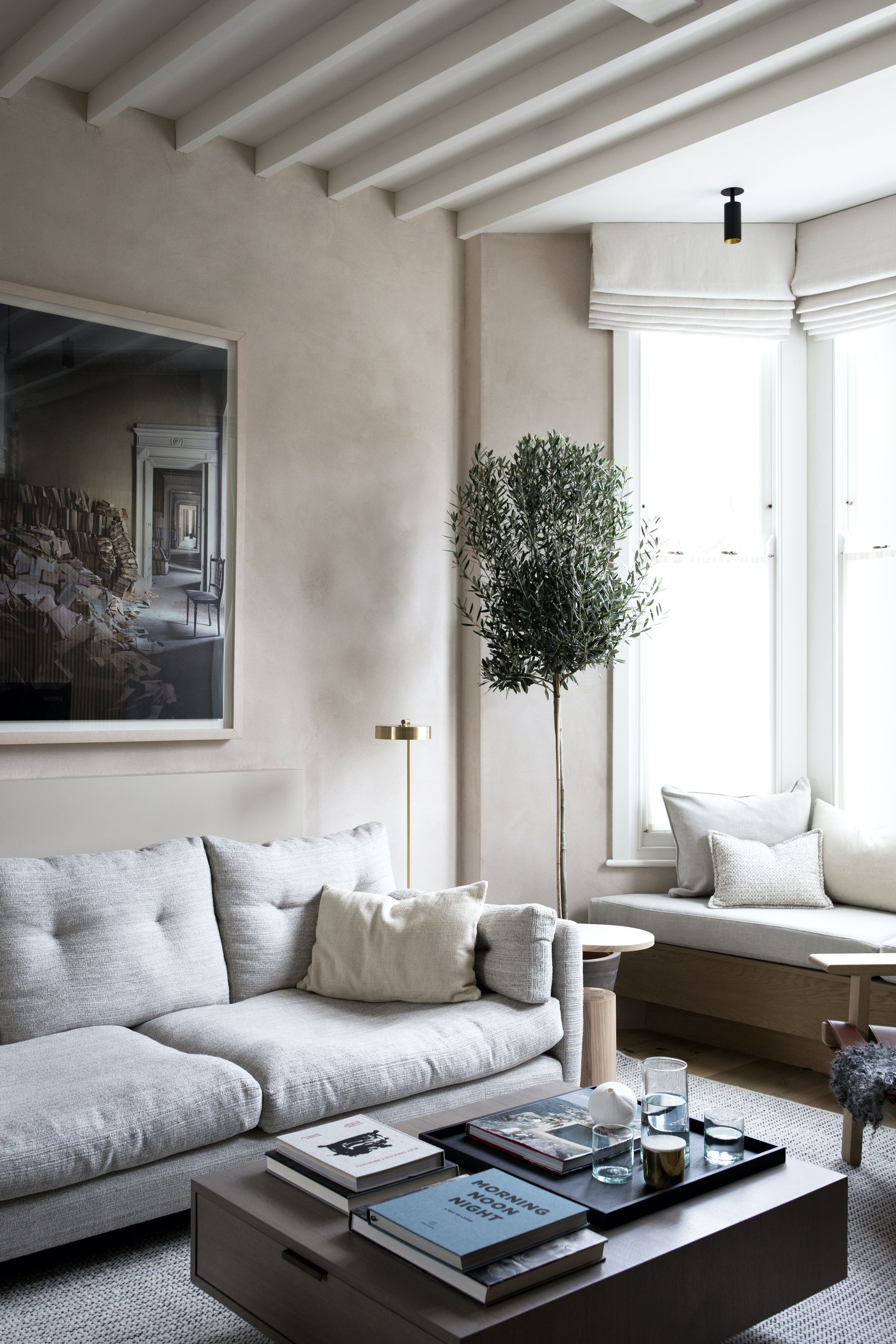 Draft proofing is a must when trying to heat a north-facing room and make it cozy without spending all of my money on heating.
One of my favorite heat retention tips is to use draft excluders, like these from Amazon, on every door, both internal and external, to keep warm air generated by my home heating inside the room as best I can.
It doesn't just stop at my doors – windows are another key source of heat loss, especially in a north-facing room where the glass isn't warmed up by sunlight throughout the day. I discovered thermal window film and haven't gone back since. The film is applied over the window around the inside of the frame and heated with a hairdryer to create a tight seal. While it means I cannot open my windows for ventilation, it traps all the cold air out and keeps warm air in.
When I do need to ventilate my space to make my house smell nice, I simply open my external doors for a while alongside using an air purifier.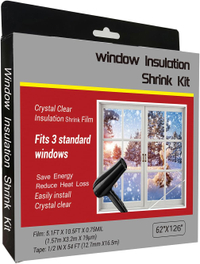 Window Insulating Film | View at Amazon
This insulating film can be applied to the inside of your windows to add a second or third layer of insulation against cold air without damaging your home.
3. Trick the mind with warm lighting and decor
It is essential to heat your home through winter to protect your building and your health, but trying to save money at home means leaving the heating on all day isn't an option.
I found that along with retaining heat and warming up my north-facing room with insulation, tricking my mind into feeling cozier also helps to extend the time between turning up the thermostat.
To do this, I use layering in interior design, stacking natural materials such as wool throws, rugs, thick thermal curtains, and cozy pillows along with quality jumpers and socks made of materials such as merino, wool, and sometimes cashmere. This is certainly an investment but certainly helps when you might prefer to spend your money on things you can keep and continue to use year after year. Plus, styling natural materials creates a restful mood, making my otherwise cold north-facing room a joy to cuddle up in.
I also play with lighting temperatures to make my north-facing room look warmer. Using warm-toned lighting with a more orange hue is key to making this space look less chilling and feel cozier. I like to use the Philips Hue White Ambiance Bulbs, available at Amazon to achieve this.
FAQs
Why are north-facing rooms always so cold?
North-facing rooms are more likely to feel cold as they are sheltered from the sun and positioned in the shade. This removes the benefit of the sun's rays heating the room and the window from the outside.
What are the benefits of a north-facing room?
North-facing rooms may get a bad rap for being cold and dark, but these spaces are perfect for escaping the heat in summer – something that is becoming more sought after as summers become hotter year on year.
---
It is important to remember that while heat retaining tricks and making a room cozier is good to help save on energy bills, it is vital to still heat your home using a heating system some of the time. This is to help prevent black mold around your home and ensure you stay healthy.
Pairing heating with these tricks is the way forward to maintain a budget without being uncomfortable.
Sign up to the Homes & Gardens newsletter
Decor Ideas. Project Inspiration. Expert Advice. Delivered to your inbox.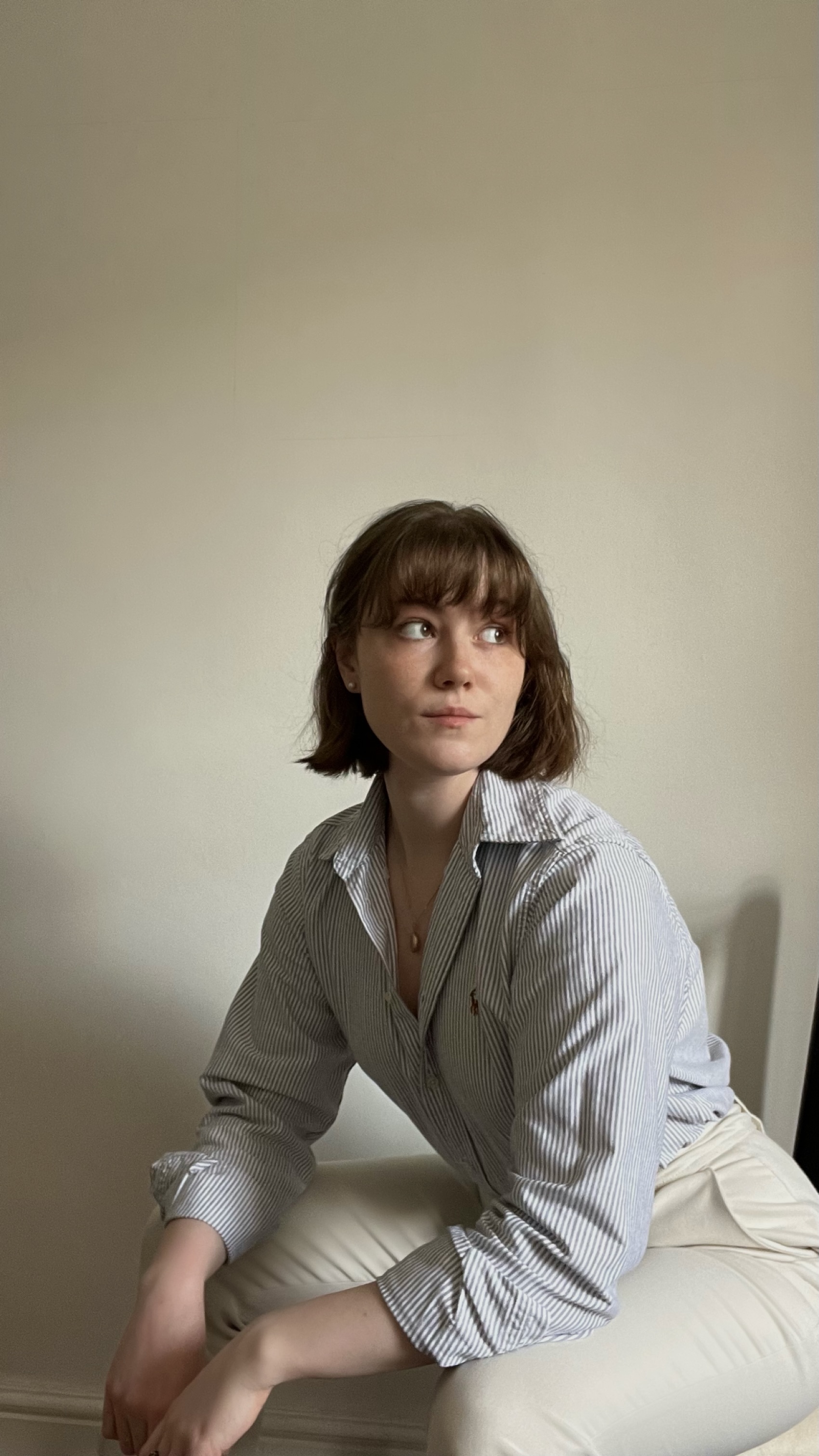 Chiana has been at Homes & Gardens for a year, having started her journey in interior journalism as part of the graduate program. She spends most of her time producing content for the Solved section of the website, helping readers get the most out of their homes through clever decluttering, cleaning, and tidying tips – many of which she tests and reviews herself in her home in Lancaster to ensure they will consistently deliver for her readers and dabbles in the latest design trends. She also has a first-class degree in Literature from Lancaster University.