How 'scavenger hunt' decluttering could help clear out your family's clutter
This decluttering game is perfect for motivating everyone to let go of some items, and teaching little ones the value of a clear-out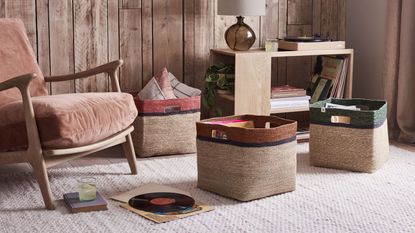 (Image credit: Loaf)
We are always on the lookout for good ways to make decluttering more entertaining, and the scavenger hunt decluttering game could be the very thing to help switch up your routine.
Designed to gamify decluttering, the scavenger hunt method is ideal for encouraging your family to declutter, getting anyone of any age involved in clearing out.
It isn't just us that love it either – professional home organizers enjoy this approach, too. Here's why.
Scavenger hunt decluttering
When it comes to making decluttering fun, making it a friendly competition is the best way to clear a lot of things out quickly and declutter without feeling overwhelmed.
This method would be particularly useful to someone who is tired of traditional methods, or just needs a boost to get started with decluttering, begins Julianna Poplin, professional home organizer and owner of The Simplicity Habit. 'If games and challenges help motivate you to clean and declutter, this is a great way to encourage you to find items that you no longer love or use.'
Julianna Poplin loves to help clients discover and intentional life through organizing and decluttering their homes, having become a professional organizer in 2017 to help others find simplicity in their everyday lives.
There are a few steps you need to take to ensure this method works efficiently for you, Julianna continues. For a start, it helps to have a decluttering checklist prepared before you begin so you can tick items off as you find them, giving you direction and purpose, she says.
'Some examples of things you might want to search for are a duplicate you don't need, a kitchen gadget you never use, a broken item, an expired item, a book you'll never read, a product you didn't like, a gift that you never used, a mug you don't love, a water bottle you don't use, a pair of shoes that hurt your feet, an outdated electronic item, and an article of clothing you haven't worn in years,' she suggests.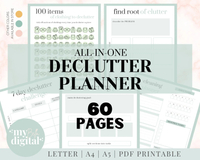 All-in-One Declutter Planner | $3.92 at Etsy
This printable decluttering planner is all you need to help tackle your home's mess without missing a step. It is perfect for both keeping on top of your belongings and starting off on your first big clearout.
If you are working alone and challenging yourself, Hayley Harrison and Gemma Abraham, professional organizers and co-founders of Organise-d recommend altering the method slightly to focus on only one space at a time to keep your mind focused and the results satisfying. 'This way, it feels manageable and not too overwhelming a task,' they say.
'For instance, if you are working on decluttering a closet, you might want to set yourself the task of finding three pairs of jeans you haven't worn in the last year, two pieces of knitwear you didn't wear last winter, and one dress you can't imagine wearing again in the future.'
Hayley Harrison and Gemma Abraham
Hayley and Gemma work with all sorts of clients, from busy professionals to overwhelmed parents to create the perfect organized environment that will continue to serve the family long after they leave.
This approach, as with any decluttering method, may not work for everyone, however. 'After thinking about it, it might work for a few people to make decluttering fun. But for the majority of people, decluttering needs to be fast and easy so they stay focused and see quick results,' counters Nancy Traylor, expert organizer. 'A scavenger hunt could be a good way to get kids to declutter and learn good habits in a fun way. Instead of a parent doing the decluttering themselves, they could make a list of items they think would be good to leave the home and create a game of the kids finding it.'
Nancy Traylor founded her organizing business on the basis that you don't have to be a dedicated neat freak to have an organized home. She aims to help clients feel happier and less stressed through the power of tidy.
FAQs
How do you enjoy decluttering?
Decluttering can be stressful, but you can make it more enjoyable by turning it into a challenge or game, involving your friends and family to help you make decisions and make it a sociable activity, or rewarding yourself whenever you reach one of your goals. Although it may sound redundant, giving yourself praise will encourage you to continue working, even when things start to feel tough.
Why is decluttering so exhausting?
Decluttering can be tiring if you do not set yourself a plan with breaks. It is important to work on decluttering a little bit at a time – working in a closet one day, then under the bed another day, for instance, to give ourselves time to clean up, reset, and rejuvenate. Although this extends how long you have to work for, it makes the times you do work more efficient.
---
When using the scavenger hunt decluttering method, it is important to first wait for the signs you have too much stuff. An approach like this is perfect for clearing out a lot in a short amount of time, so trying to use it when you have recently had a big clearout may leave you coming up empty-handed and feeling a little unsuccessful. Perhaps give it a go when decluttering for the new year, for example.
Sign up to the Homes & Gardens newsletter
Decor Ideas. Project Inspiration. Expert Advice. Delivered to your inbox.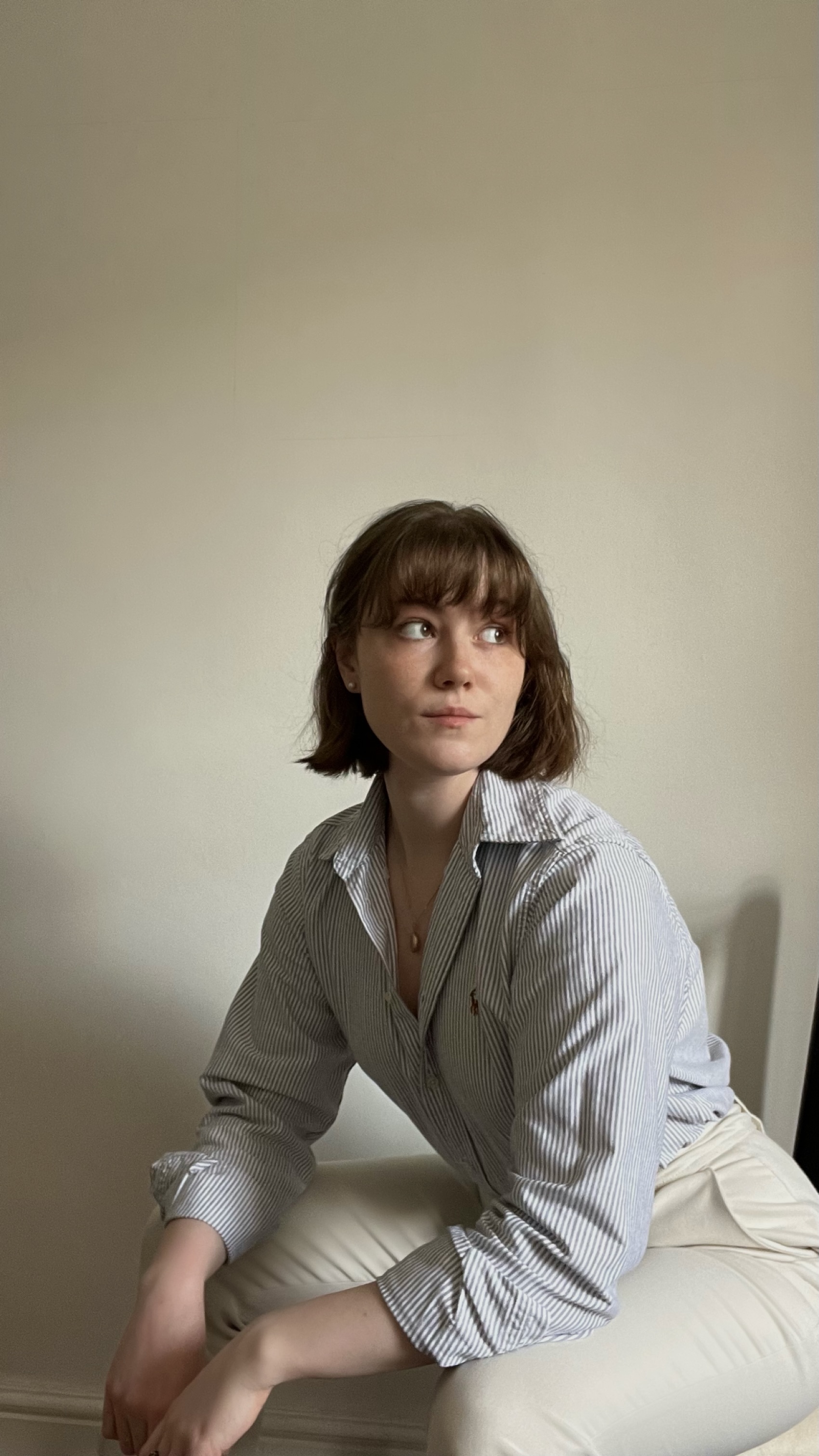 Chiana has been at Homes & Gardens for a year, having started her journey in interior journalism as part of the graduate program. She spends most of her time producing content for the Solved section of the website, helping readers get the most out of their homes through clever decluttering, cleaning, and tidying tips – many of which she tests and reviews herself in her home in Lancaster to ensure they will consistently deliver for her readers and dabbles in the latest design trends. She also has a first-class degree in Literature from Lancaster University.