6 signs you have too much stuff – according to professional organizers
These six key signs mean you must declutter, experts are urging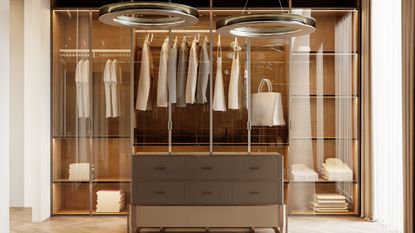 (Image credit: Covet House)
As much as we might want to put off decluttering our homes, there are some key universal signs we have too much stuff and it's time to declutter.
Whether you have been finding yourself trying to clean when overwhelmed, or organizing a closet but can't seem to fit everything in, there are several warning signs that your house is becoming overrun with too many things.
Here, professional organizers have shared six of the major signs it's time to declutter and why it is so important to tackle it before it's too late.
Signs you have too much stuff and it's time to declutter
There is an element of denial when we have too much stuff. We often blame it on needing to simply work on our home storage, or find the time to have a good tidy up – but more often than not we need more serious decluttering tips to help shift the clutter.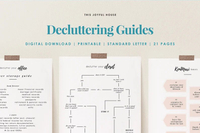 Decluttering Planner | $6.99 at Etsy
Start your tidying journey today with tips from a pro organizer. This 21-page planner easily guides you through the decluttering process with simple-to-follow checklists and more.
1. Clutter is impacting your mental health
Several studies have concluded that a messy house can make you depressed, so if you have noticed a low mood at home, it may be time to cut back on your clutter.
'From feelings of shame, worthlessness, embarrassment, stress, overwhelm, anxiety, depression and so much more, clutter can have such a negative effect on us,' explains Catherine Hamilton-Cooper, professional declutterer and organizer at DeclutterBird. 'It can lead to unhealthy eating choices and lack of self-care.
'If clutter is affecting your mental health negatively, seek the professional support you need, and when ready and able to, start taking small consistent steps to declutter your home, with support if need be.'
2. You notice objects piling up on surfaces
Although there are some 'normal' types of mess, according to experts, there shouldn't be piles of things on surfaces around your home that don't have a place to live, says Kait Schulhof, professional organizer and founder of A Clean Bee:
'If you have noticed piles of things piling up on surfaces where they don't belong, it's time to declutter and reorganize.
'If you have clothes piling up on your dresser or the back of a chair, for instance, it's time to downsize, buy hangers, or develop a better closet organization system for clothes worn once that aren't dirty enough for the hamper yet.
'Alternatively, if papers keep piling up on your desk, it's probably time to go through your files or update your filing system or invest in a shredder so that it's easier to manage all of that paper.'
3. Clutter is affecting your work life
No matter if you work from home or commute into an office, clutter should not detract from your work life, or make it any more stressful than it may already be, Catherine Hamilton-Cooper, professional declutterer and organizer, points out.
'Are you late for work because you can't find your uniform or shoes? Is your home in disarray and mornings are chaotic, leaving you running late often without everything you need for the day ahead at work? This can not only affect your reputation at work but can leave you in trouble with your boss.
'Perhaps you work from home and your surroundings are so cluttered and disorganized that you are unproductive and stressed. When your cluttered surroundings are affecting your job, it's a definite sign to do something about it and make a plan to declutter a home office, declutter your closet, and organize.'
4. You find yourself constantly cleaning
There is nothing wrong with using some daily cleaning tips and to-do lists to stay on top of chores with a schedule, but if you are trying to clean all the time to maintain basic order in your home then you may have too much stuff for your space.
'If you find yourself endlessly cleaning and tidying up, but things still look messy, it's a sign that clutter is taking over,' reminds Jackie Pittman, professional organizer and founder of Chez Nous Organizing. 'Proper decluttering reduces the need for constant cleaning.'
Jackie Pittman is the owner of Chez Nouz organizing, having started her business after making multiple cross county moves and becoming familiar with the process of cutting back belongings and organizing the essentials of everyday life.
5. Clutter is affecting your ability to perform everyday tasks with ease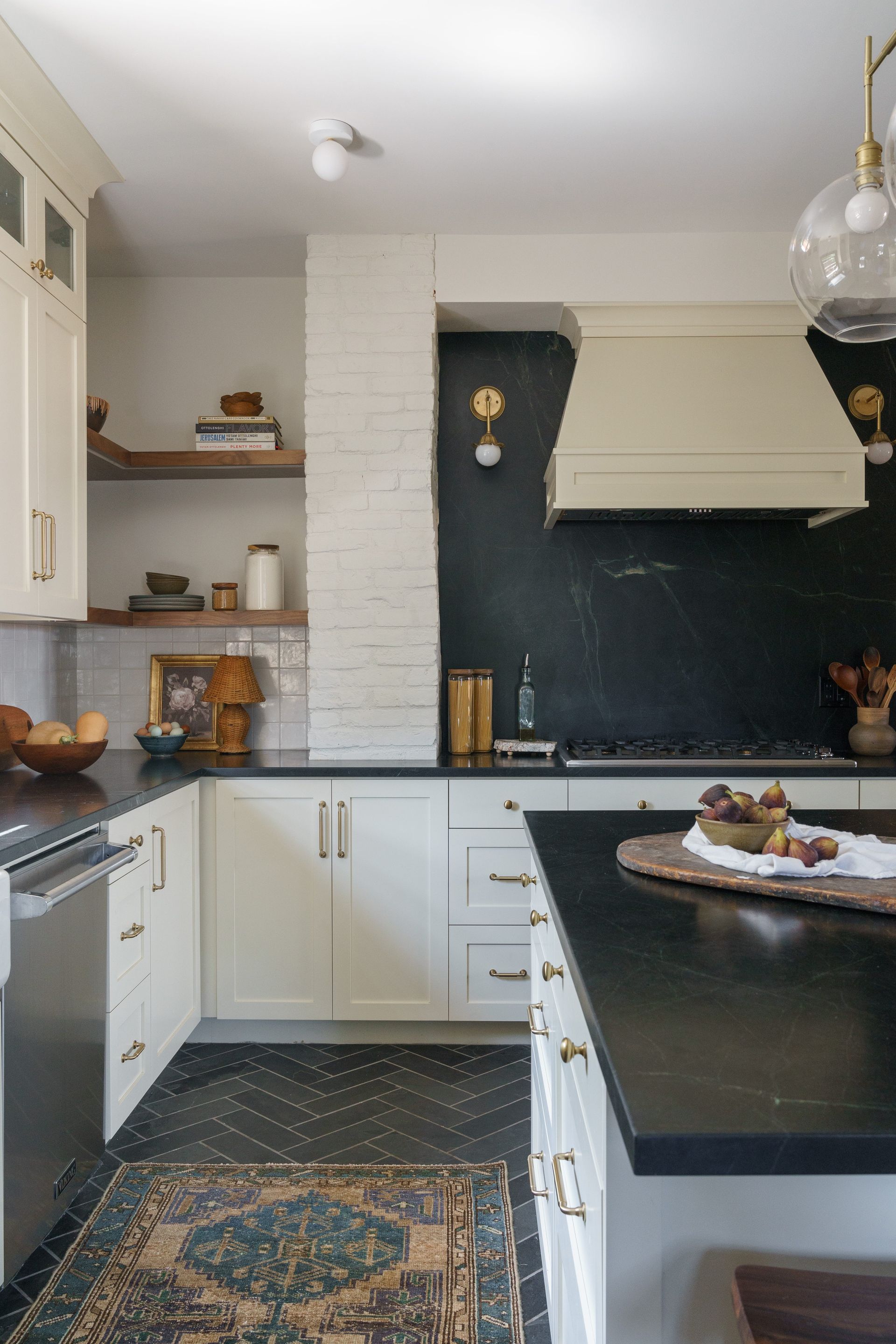 Of course, it can be difficult to declutter when you feel overwhelmed, but not being able to perform normal everyday routines is a serious symptom of having too much stuff says professional organizer, Catherine Hamilton-Cooper:
'If you are no longer able to do something as simple as prepare a meal with ease in your kitchen because of cluttered workbenches and cupboards bursting with foodstuffs that are out of date – now is the time to take action and declutter and organize a kitchen.
'If your settee is covered in "stuff" and you can no longer sit on it, or you cannot eat at your cluttered kitchen table this is a sign that clutter is negatively affecting your life and it's time to take that step to start decluttering and regaining your space so you can use it and enjoy it.'
6. Your storage is overflowing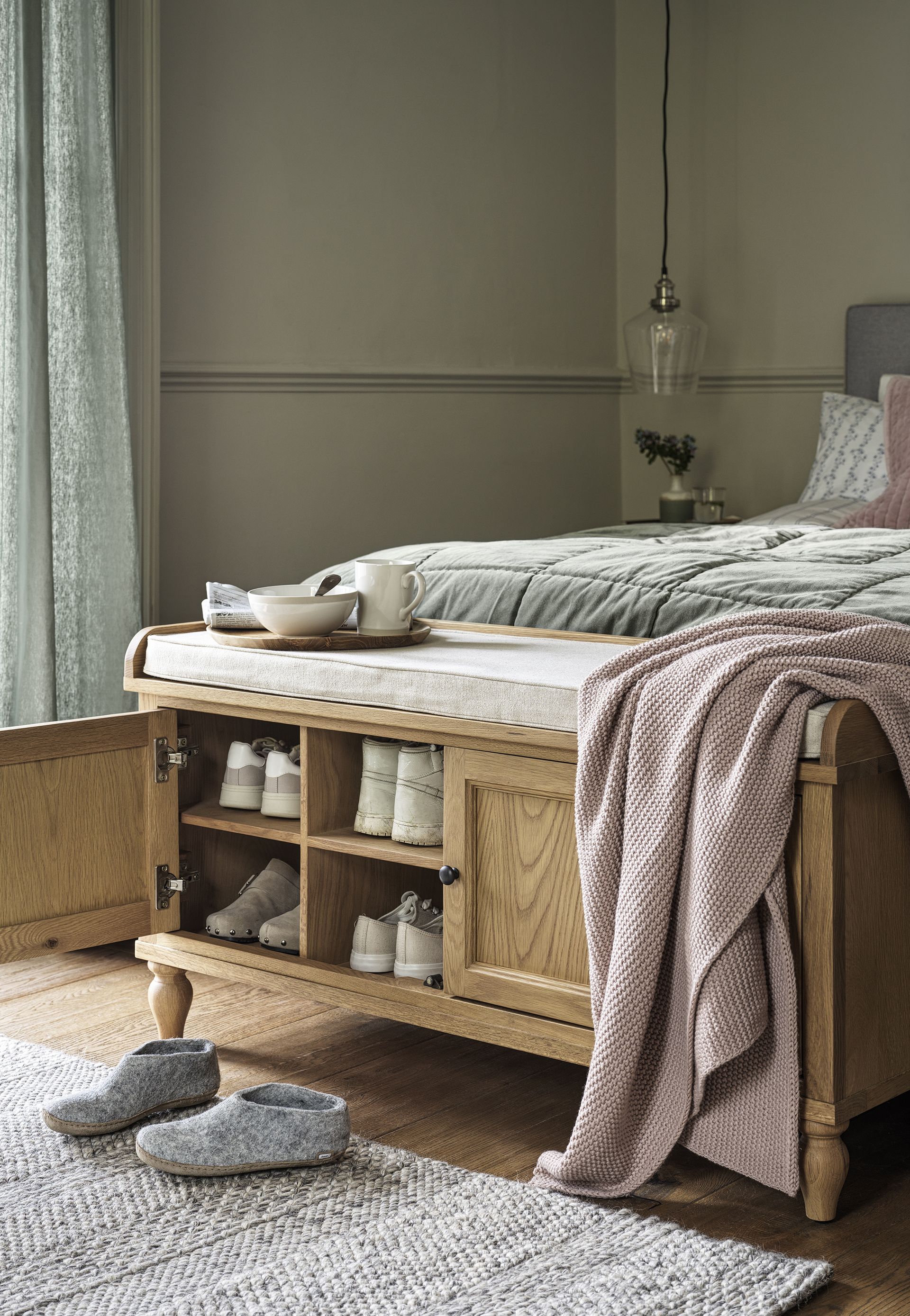 There are several home organization secrets that professionals in the know use to keep a home orderly, but tackling overflowing storage is not one of them – in fact, it is one of the most obvious signs you need to cut down, Marissa Hagmeyer co-founder and COO of The NEAT Method says.
'This one might seem obvious but if your organizing products can no longer hold your category comfortably, it's a good sign to pare down. Before you get started, remind yourself that fewer items can alleviate decision fatigue, and anxiety, and offer a feeling of calm. In some cases, just tossing expired or duplicate items is enough to free up space.'
Marissa Hagmeyer is the organization-obsessed co-founder behind NEAT Method. Started in 2010, NEAT Method is the result of the duo's inspiration to bring a fresh perspective to the industry. Originally servicing the Bay area of San Francisco, NEAT Method began to build a small, passionate group of organizers. Murphy, the CEO, led the team from localized markets to expanding across the US and Canada, while Hagmeyer, COO, advises on designs, builds spreadsheets, and implements efficiencies.
FAQs
How do you declutter when you have too much stuff?
When you have concluded that you have too much stuff, it is time to be ruthless about how you declutter. Try to avoid having a maybe pile and go straight to deciding what to keep and what absolutely must go. It can help to have a friend or professional to help you with this to offer you an outsider's perspective on what is a necessity for you and your home.
Why do I feel overwhelmed when decluttering?
It is easy to feel overwhelmed by decluttering as you have to make a lot of decisions about a lot of mess in a short amount of time. It can be worse if you are decluttering sentimental items, too. A great way to help yourself through this process is to ask for help from friends, family, or a professional who can guide you through saying goodbye to items and help establish good systems and routines to declutter without making a mess to help take the pressure off of you alone.
---
If you have too much stuff throughout your home, then having the help of a friend, family member, or professional can help to take some of the weight off of your mind, and make the process simpler. Having someone else to share opinions with can also help you overcome decision fatigue when decluttering your home to make the process go more smoothly.
Remember that not everything needs to be done in one day, and starting small and working often can be the best approach.
Sign up to the Homes & Gardens newsletter
Decor Ideas. Project Inspiration. Expert Advice. Delivered to your inbox.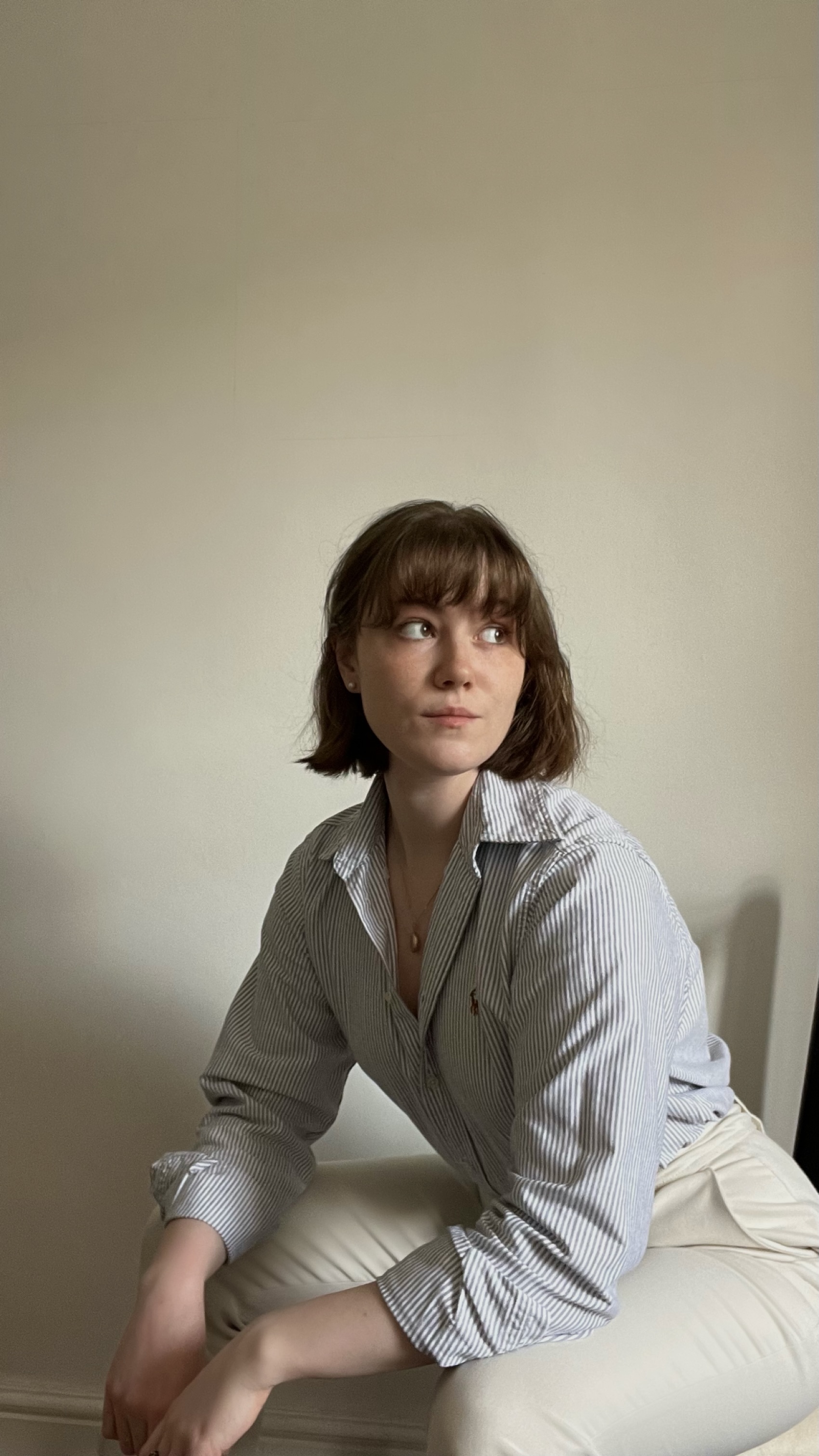 Chiana has been at Homes & Gardens for a year, having started her journey in interior journalism as part of the graduate program. She spends most of her time producing content for the Solved section of the website, helping readers get the most out of their homes through clever decluttering, cleaning, and tidying tips – many of which she tests and reviews herself in her home in Lancaster to ensure they will consistently deliver for her readers and dabbles in the latest design trends. She also has a first-class degree in Literature from Lancaster University.