The key spaces professional organizers say you shouldn't use for home storage
Some of these no-go storage spots may surprise you, but experts say you should avoid them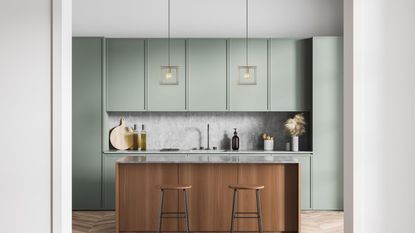 (Image credit: Industville)
We can never seem to have quite enough storage in our homes, regardless of how big a space we have. No matter how bad it gets, however, there are some commonly used storage spots that we should really be avoiding, professional organizers warn.
Although getting away from the tendency of squeezing whatever we can into wherever we can is tricky, some home storage ideas could be damaging our items – some to irreversible extents.
Luckily, professional organizers have shared some home organizing alternatives to keep your space tidy and your belongings safe.
6 spaces you shouldn't use for home storage
It is important to note that different items have different storage needs, meaning a storage space that is great for one item can be detrimental to another.
Here are the spaces professionals urge you to avoid for certain belongings, and why it could be a fatal mistake to go ahead.
1. Basements and garages
Although sounding controversial at first, you should only be avoiding basement and garage storage for certain home items – not all of them, says Kristin Macrae, professional home organizer and founder of Organized Energized Living.
'You should never store paper that isn't contained or any items in cardboard boxes in the garage or basement,' she explains. 'The weather elements will wreak havoc on the cardboard boxes and mold and mildew will form. Cardboard boxes are also bug magnets. If you are going to store items in the garage and basement, be sure to store them in seal-tight weather-resistant bins to keep items protected and to help with organizing a garage and basement to avoid clutter.'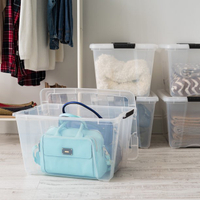 Large Plastic Storage Bin | $69.99 for 2 at Walmart
These organizing containers from Walmart are stackable and transparent. They have a durable lid and secure latching buckles. Handy for winter clothes storage or for seasonal decor.
2. Crawl spaces
'It's like a garage, but worse,' begins Raychel Klein, professional organizer and CEO of RayBayBay Home Organization. When organizing your home, crawl spaces are an absolute no-go for storage, she warns:
'You never see it and lose track of items that are stored there. Additionally, these spaces are vulnerable to the elements – extreme heat/cold and moisture – which can damage your belongings if they are not stored in a weatherproof container. And even then can still be harmed. It's best to avoid these places as much as possible.'
Raychel Klein started her home organization business in 2020 with the mission of helping people escape the vicious cycle of clutter. She is a certified KonMari consultant based in Seattle, Washington.
3. Attics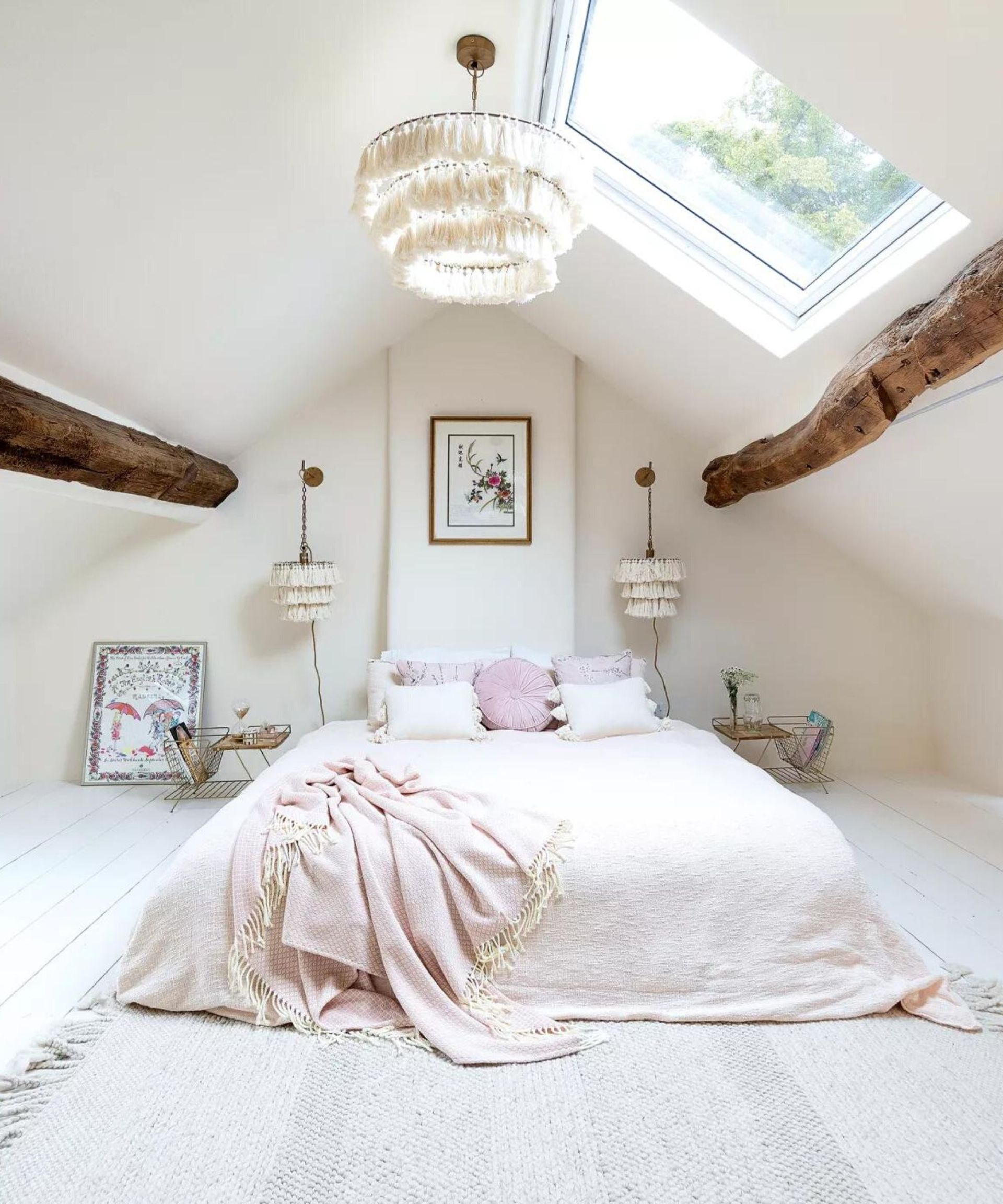 Attics, another common storage spot, can be equally damaging to delicate belongings, and there are several items you should never store in an attic if you want to preserve them, says Kim Jones, expert home organizer and founder of Lock and Key Home:
'Attics can get extremely hot, especially if you live in the South with humidity. We see people store pictures, artwork, and personal memories in these spaces. The moisture of the heat will make pictures and artwork sweat, a lot of times causing damage.'
4. Bedrooms
Bedroom storage is essential to some extent to help keep your clothes and everyday essentials organized and close by, but these spaces should never be used for general household storage, warns Kim Jones, expert home organizer:
'To avoid sleep disruptions, keep your bedroom calm and peaceful with only the things you love. This isn't the place to store bills, paperwork, etc. as it will be the last thing you see when going to sleep and the first thing when you wake up.'
Keeping these unrelated items out of your bedroom is also a great way to improve your bedroom feng shui, therefore possibly helping you to sleep better and feel more rested, too.
5. Under the sink
A common spot for organizing cleaning supplies, cabinets under a sink are a damp, cool place that can cause many items (including cleaning chemicals) to expire or degrade more quickly making them ineffective when you need them most, explains Millie Hurst, Solved section editor at Homes & Gardens.
'Instead, I suggest using another cabinet in your kitchen or bathroom away from food or toiletries to keep these products in more favorable conditions.'
Millie Hurst is Section Editor at Homes & Gardens, overseeing the Solved section, which provides readers with practical advice for their homes. Millie has written about and tried out countless cleaning and DIY hacks in the six years since she became a journalist, and has worked in both London and New York.
6. Kitchen counters
Kitchen countertops should never be used as home storage, says Raychel Klein, professional organizer:
'As much as possible, I encourage my clients to keep countertops clear when organizing kitchen counters.
'It is a slippery slope to cluttered countertops when you have things that permanently live there. While you use countertops daily, consider tools and appliances that can be stored away, e.g. collapsible dish rack that can be placed under the sink when not in use, a hand mixer that can be disassembled and stored in a drawer instead of a standing one – it all adds up to a clean home.'
FAQs
Where are the best places for home storage?
Some of the best places for home storage are in the rooms where you use the items. Adding in cabinets or built-ins can help to keep important items localized to the spots you need them most – for instance, storing all your cookbooks and appliances in the kitchen or having a linen closet to keep towels and bedding upstairs where you use them most. Seasonal items can be stored in a larger storage area like your attic or basement so long as they are stored correctly in plastic bins and protected from the elements to prevent damage.
What can I do if I have no storage in my house?
If you have little storage or have run out of storage space, then it may be time to declutter and cut back on your belongings to make space for more important items. Things you get rid of can be thrown out if they are in bad condition, donated, or sold online or at garage sales to help make some money back to invest in more home storage such as multifunctional furniture or storage units so that you don't run out of space again in the future.
---
Although home organizers urge you to avoid these storage spaces in your home, Raychel Klein, professional organizer, adds that it is sometimes just about rejigging which items you keep where:
'Use the mental model – "if it's not an item that is used in this space, I will not store it here,"' she suggests. 'Try as much as possible to keep related items together and where you would use them. I've often seen kitchen appliances stored in the depths of the basement where it is forgotten and shoes stored in an office. It gets difficult to keep track of your belongings when they are scattered.'
Sign up to the Homes & Gardens newsletter
Decor Ideas. Project Inspiration. Expert Advice. Delivered to your inbox.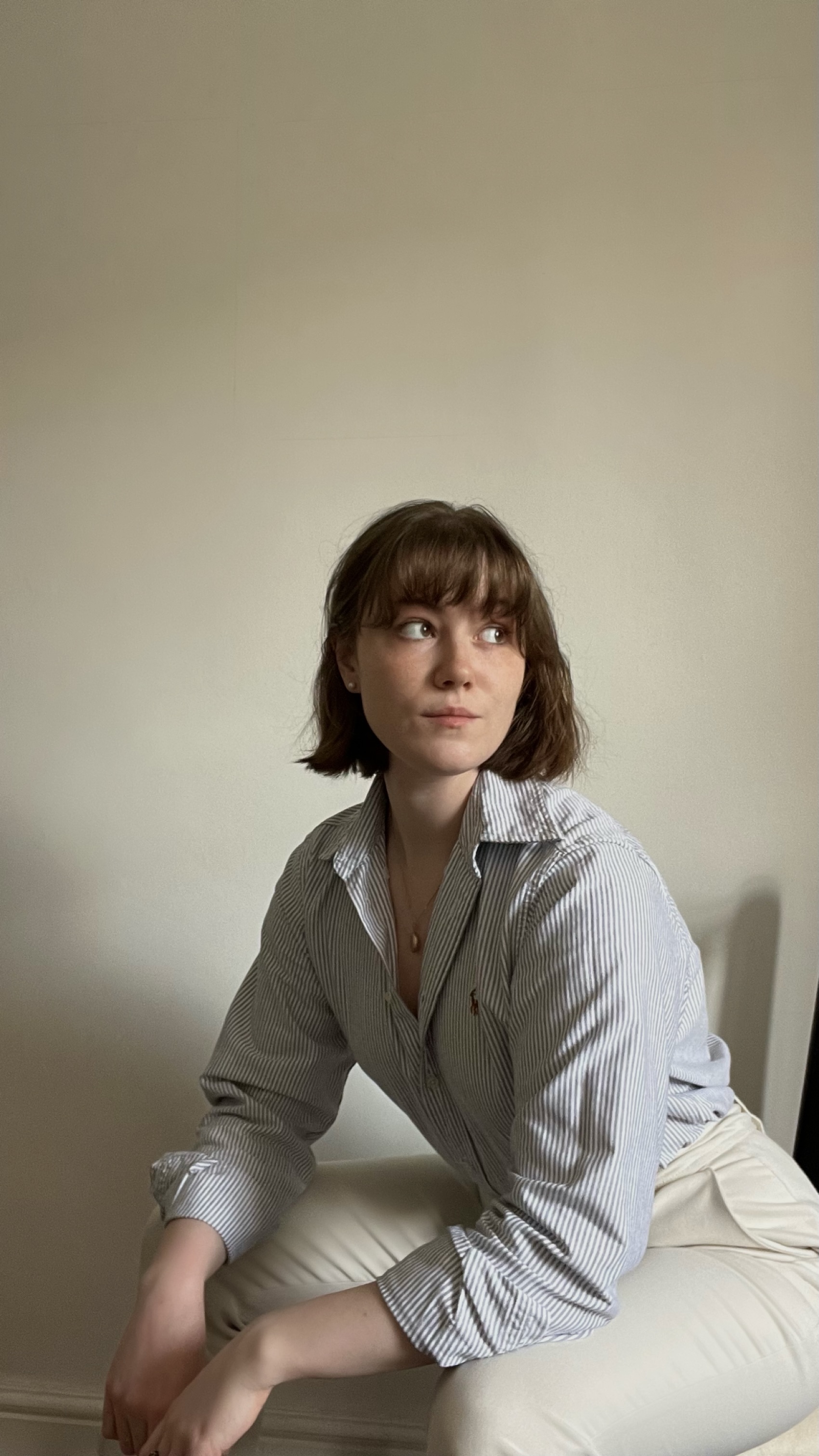 Chiana has been at Homes & Gardens for a year, having started her journey in interior journalism as part of the graduate program. She spends most of her time producing content for the Solved section of the website, helping readers get the most out of their homes through clever decluttering, cleaning, and tidying tips – many of which she tests and reviews herself in her home in Lancaster to ensure they will consistently deliver for her readers and dabbles in the latest design trends. She also has a first-class degree in Literature from Lancaster University.