What is Swedish death cleaning and why pro organizers recommend it
It may sound morbid, but this organizational approach can truly benefit your everyday life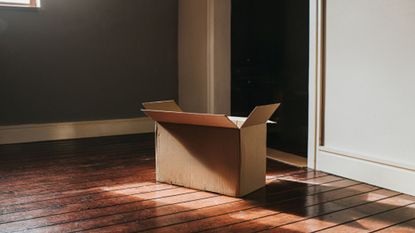 (Image credit: Getty Images)
The term 'Swedish death cleaning' doesn't sound like the most joyous approach to clearing out your home, but this somewhat morbid-sounding method can make everyday life more manageable.
Although it is certainly a more extreme decluttering tip, it is a perfect practice for those of us looking to really cut the clutter from our homes and live in a more minimalistic way.
Professional home organizers have loved the approach for years – here is why they think you should be giving it a go.
What is Swedish death cleaning?
Although its name makes it sound more like a cleaning tip, Swedish death cleaning is more about decluttering and home organization than sprucing up your home with a duster.
'Swedish death cleaning is essentially the practice of tidying one's belongings now so that others don't have to do it for us after our death. (Obviously, our loved ones will have to clean up some stuff after we die, but it shouldn't be a whole house packed to the brim, you know?),' begins Amélie Saint-Jacques, professional organizer, certified KonMari® consultant, and founder of Amelie Organizes.
The practice, very common in Scandinavia, is not only reserved for the older generations either, Amelie points out. While some do it as old as their 50s and 60s, it is always a good time for any adult to 'take stock of one's belongings and declutter,' she says.
Amélie Saint-Jacques is a certified KonMari Consultant and professional organizer based in San Antonio with years of experience in professional tidying.
Kelly Brask, professional organizer and Swedish death cleaning specialist, agrees: 'It is always good to have a purposeful mindset when deciding what to bring into your home, and Swedish death cleaning can be practiced throughout adulthood, as one moves through different phases.
'I think the best time to start Swedish death cleaning is when your kids are still at home, so you can model responsible ownership and tell the stories about family treasures. Then the later you get in life, the less you will need or want to own, so if you started earlier it should be easier when you downsize your home.
'Margareta Magnusson, the founder of Swedish death cleaning, notes that it's never too late to start, until it is. So start while you can, even if it's just a little.'
Kelly Brask is a certified professional organizer based in the US. Her website provides advice about how to organize your home, office, and more. She has previously lived in Sweden for over 22 years, where she became an expert in the Swedish death cleaning method with her clients.
How to use the Swedish death cleaning practice at home
As with any house clear-out method, it can be hard to know where to start with decluttering. Luckily, with Swedish death cleaning, the process is rather intuitive, and works through the most commonly cluttered-up spots first, says Amy Bloomer, MA in Organizational Psychology, professional organizer, and founder of Let Your Space Bloom. She believes there are four essential first steps:
Amy Bloomer owns Let Your Space Bloom, a home-organizing company. She's been in thousands of homes, helping families, professionals and retirees to transform their space, and in turn, their lives.
1. Curate your clothing
Decluttering clothes is an obvious first step in any house clear-out method, she begins: 'This is a relatively straightforward category for most people. Try things on and only keep items that fit well and are stylish. Donate pieces that you don't like, aren't comfortable, or don't fit well. Use the same approach with accessories such as shoes, purses, belts, hats, socks, etc.'
2. Move onto closets
Closet decluttering shouldn't be limited to just your wardrobe – closets around your home accumulate just as much junk. Next, Amy recommends decluttering categories such as bedding, towels, sheets, throw blankets, and pillows.
'They should be edited to include items that fit current beds, are in good condition, and are used on a routine basis.'
3. Then declutter by size
Swedish death cleaning is certainly a more extreme method of decluttering and takes your furniture into account too – making it a decluttering strategy minimalists swear by:
'Look at your furniture collection and consider what takes up the most space throughout your home,' Amy Bloomer suggests. 'You may consign or donate pieces that you don't like or suit your space well. Then move on to the next category of items that creates large pockets of clutter, it could be piles of miscellaneous items, books, plants, etc.
'This will differ from one home to another.'
4. Save sentimental items for last
Sentimental items such as photographs, letters, and cards can be a huge cause of clutter, but it can be hard to declutter sentimental items when it feels hard to let go. This is often because of the strong emotional attachment, Amy points out.
'One way to let go of the physical bulk of these individual items is to collect them in a journal where possible, localizing them to just one spot, and taking pictures of anything that doesn't fit to stick in too. This way, you hold onto the memories without the physical weight of a stack of clutter.
Why Swedish death cleaning is so beneficial
There are so many lesser-known health benefits to organizing your home, and the intense format of Swedish death cleaning can help you realize how little you need to really enjoy your life, says professional organizer Amy Bloomer:
'SDC encourages you to get your family involved, in order to expedite the process, and ultimately reduce the amount of tangible items that the next generation will be left with. The overarching goal is to help you let go of items that you no longer use and create a more simple and peaceful home environment. In doing so, it reduces the stress that the next generation will inherit.'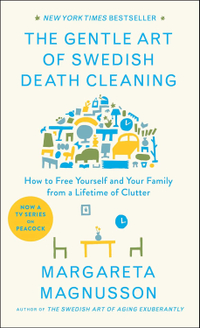 The Gentle Art of Swedish Death Cleaning | $15.95 at Amazon
Margareta Magnusson's radical and joyous method for putting things in order helps families broach sensitive conversations and makes the process uplifting rather than overwhelming.
'Another benefit is that YOU get to decide where things end up,' continues Kelly Brask, Swedish death cleaning expert. 'I know you might get to do this in a will, but giving a family treasure to a relative while you're alive lets you explain why it's a treasure, and see them gratefully receive it.
'Another benefit is that it gives you the chance to reminisce. If you've kept something so that you can see it again, that doesn't mean you have to keep it forever. Reviewing it during Swedish death cleaning will let you enjoy the memories, and it will become clearer which items you want to continue to keep, and which you can say goodbye (hej då) to.'
FAQs
What are the origins of Swedish death cleaning?
Swedish death cleaning was first coined in 2017 with Margareta Magnusson's book 'The Gentle Art of Swedish Death Cleaning. The practice's proper name is döstädning, and the method has slowly grown in popularity over the last few years both in Sweden and abroad.
What is the red dot method in Swedish death cleaning?
One method to help Swedish death cleaning go more smoothly, especially when dealing with larger items like furniture that you can't get rid of in one day, is to just use the red and green sticker method. You can place a red dot sticker on things to go, and a green dot sticker on things to keep so you know what to eventually move out of your home when you have the resources available.
---
Decluttering can change your life, and the Swedish death cleaning method certainly has this effect. The method, although extreme, can help to reduce overwhelm by minimizing clutter and reducing the anxiety of what is left after you pass. It is certainly a great way to take your decluttering to the next level.
Sign up to the Homes & Gardens newsletter
Decor Ideas. Project Inspiration. Expert Advice. Delivered to your inbox.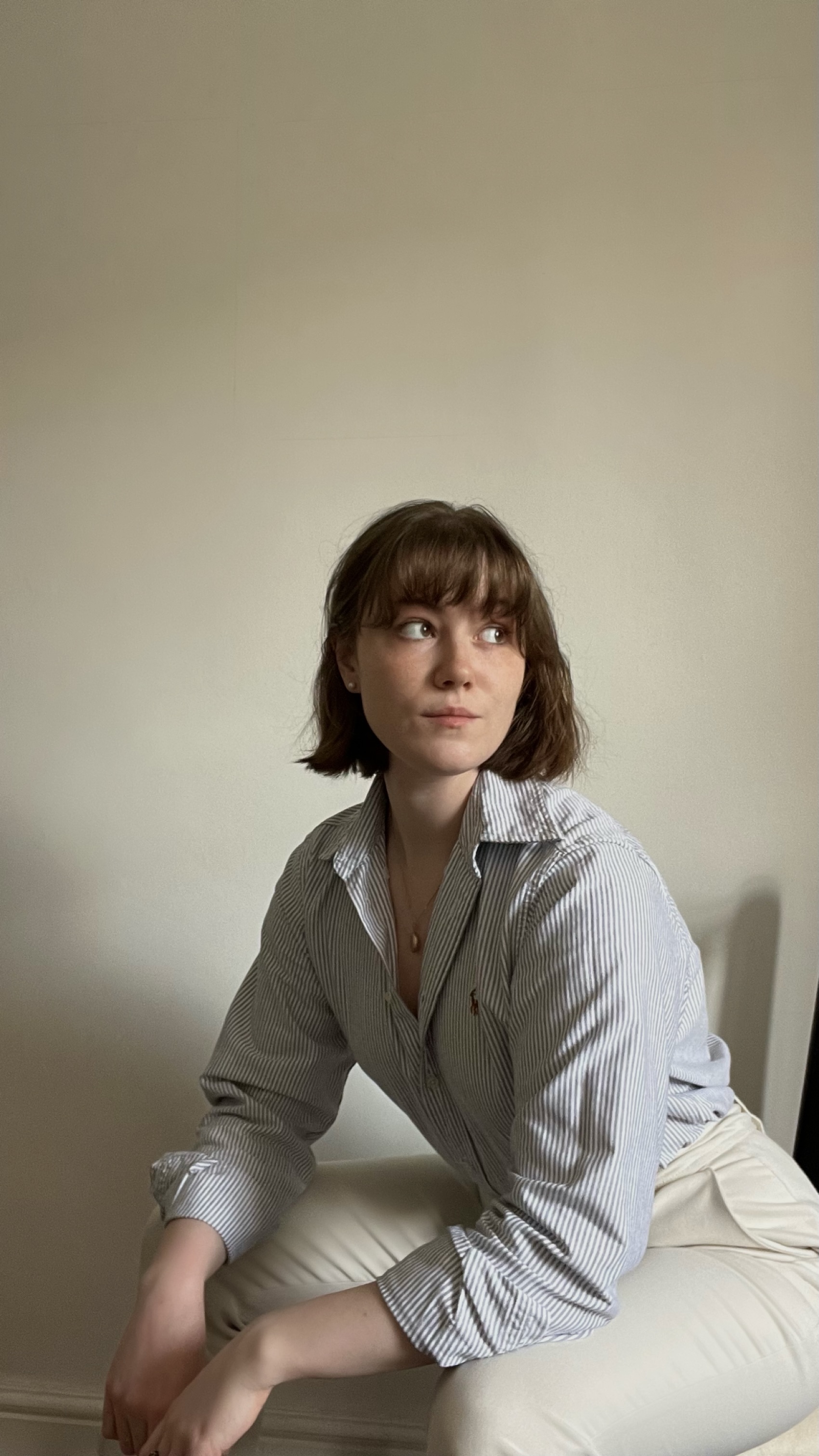 Chiana has been at Homes & Gardens for a year, having started her journey in interior journalism as part of the graduate program. She spends most of her time producing content for the Solved section of the website, helping readers get the most out of their homes through clever decluttering, cleaning, and tidying tips – many of which she tests and reviews herself in her home in Lancaster to ensure they will consistently deliver for her readers and dabbles in the latest design trends. She also has a first-class degree in Literature from Lancaster University.