The best way to clean a bathroom floor – with zero scrubbing
This is the best and quickest way to tackle the chore, experts say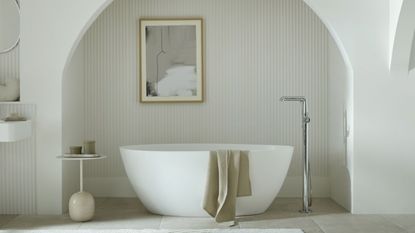 (Image credit: BC Designs)
Mopping and completely drying a bathroom floor is time-consuming at best, not to mention incredibly boring – so what is the best way to clean a bathroom floor?
Luckily, you can put your mop away, cleaners say. When cleaning a bathroom, it turns out you only need one tool for the job, and it can take less than 10 minutes to completely disinfect your space.
This is the best way to clean a bathroom floor, according to professional cleaners.
Best way to clean a bathroom floor
No matter what type of bathroom flooring you have, be it tile, vinyl, or LVP, the only tool you need to keep your bathroom hygienic is the best steam mop you can afford, begins Hashi Mohamed, cleaning expert and president at Ivy Cleans:
'Using a steam cleaner is an uncommon but highly effective method. Steam sanitizes the floor and loosens grime and dirt from grout lines and tile surfaces. This deep-cleaning method eliminates the need for harsh chemicals and is environmentally friendly.'
Investing in a quality steam cleaner will also allow you to deep clean any grout without scrubbing too, adds Matthew Baratta, public health expert and VP of operations at Daimer Industries, something that traditional mopping just doesn't quite cover:
'For grout cleaning in the caulking of the tile, you will want to switch the attachment to a smaller nylon detail brush, which will enforce the embedded dirt to the surface.'
Because of this, a steamer is also one of the best ways to clean shower grout and clean kitchen tiles, making it one of the best investment cleaning tools for around your home.
Matthew Baratta is vice president of Operations at Daimer Industries®, a leader in advanced commercial and industrial cleaning equipment. He has extensive knowledge in the cleaning industry and earned a master's degree in Public Health.
More often than not, steam cleaning leaves very little water behind on your floors after cleaning, removing the need to mop up and dry the floor afterward – especially if you use an extractor fan or dehumidifier to help the process along and remove the excess moisture you are adding to your home as you work. On the off chance your floors are a little damp, Matthew adds that you can follow up by wiping the surface with a microfibre towel or a dry mop.
'We recommend microfibre towels as they are the most absorbent and can be washed and reused for your next job,' he says.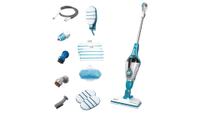 Black+Decker 7-in-1 Steam-Mop | $199.99 at Amazon
Rated H&G's favorite steam cleaner, I love this for cleaning everything in my home, from tiles and grout to soft furnishings and carpets. With multiple steam settings, it is perfect for a huge range of surfaces.
FAQs
How often should you clean a bathroom floor?
A bathroom floor should be cleaned at least once or twice a week, depending on how much you use the space. A family bathroom should be steamed or mopped at least once a week, whereas a lesser-used guest bathroom might only need to be cleaned every other week or less. Start with vacuuming, and lifting any rugs and mats before disinfecting the floor.
Should I clean my bathroom floor with bleach?
You should avoid cleaning your bathroom floor with bleach for several reasons. Firstly, bleach is often too harsh to use on many flooring types, damaging the surface and either compromising on its look or its longevity. Secondly, any bleach residue remaining can still irritate your skin, even if you have mopped it with water afterward. This is particularly dangerous if you have pets, where residue on their paws can be consumed and make them ill.
---
It is worth noting before using a steam cleaner for your bathroom floors that not every surface is suitable for steaming, such as wood, warns Parveen Garg, cleaning expert and manager of Ola Clean.
'Some laminate flooring manufacturers advise against using steam mops, for example, as they can introduce excess moisture. It is unlikely these will be used in a bathroom given the nature of the space, but it is always worth double-checking and following the manufacturer's guidelines regarding cleaning methods.'
The same goes for unglazed tiles, Prerna Jain, owner of Ministry of Cleaning. 'Be cautious when using steam on unglazed tiles, as it can damage the surface.'
Sign up to the Homes & Gardens newsletter
Decor Ideas. Project Inspiration. Expert Advice. Delivered to your inbox.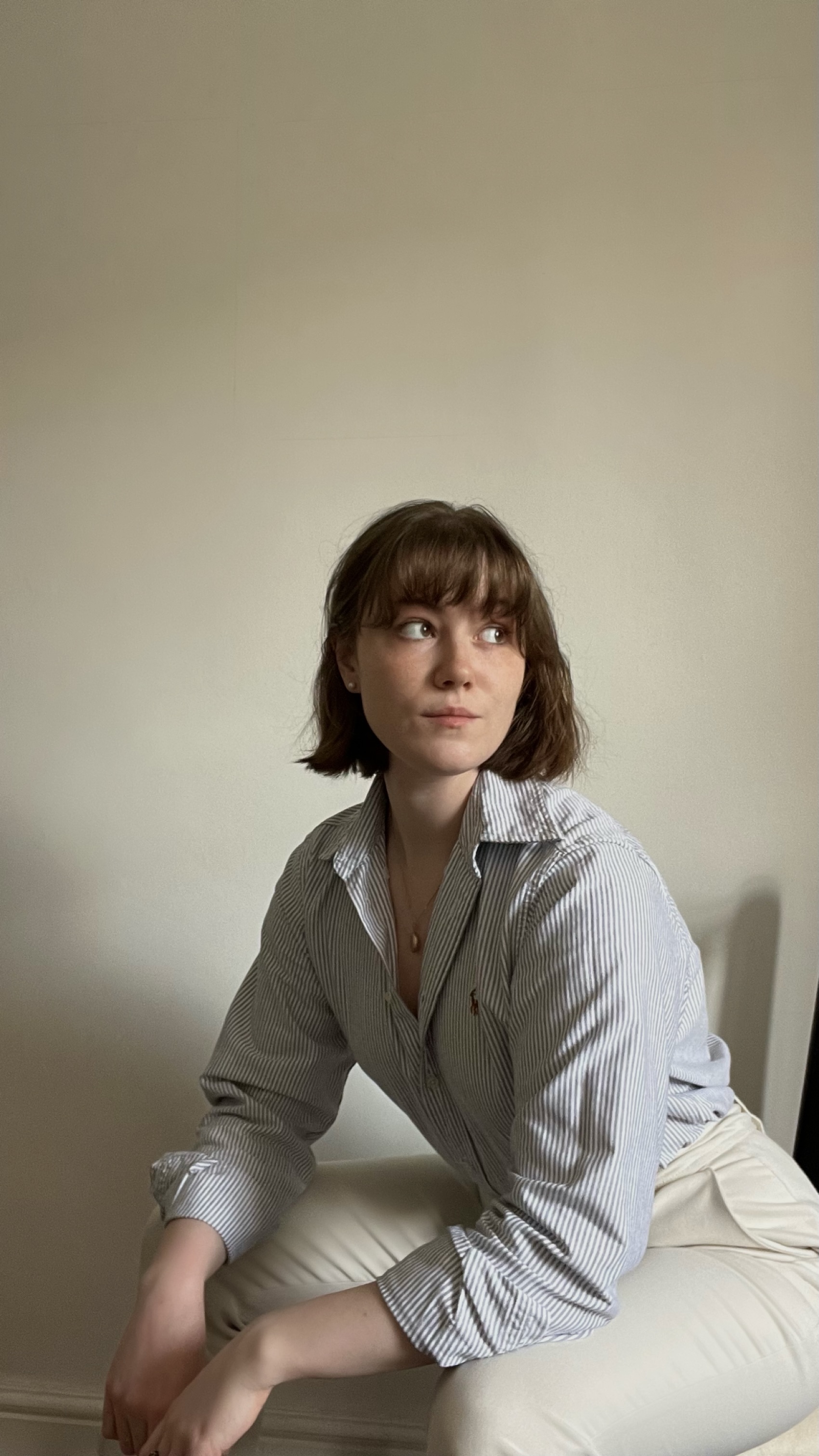 Chiana has been at Homes & Gardens for a year, having started her journey in interior journalism as part of the graduate program. She spends most of her time producing content for the Solved section of the website, helping readers get the most out of their homes through clever decluttering, cleaning, and tidying tips – many of which she tests and reviews herself in her home in Lancaster to ensure they will consistently deliver for her readers and dabbles in the latest design trends. She also has a first-class degree in Literature from Lancaster University.