5 things minimalists never have in an entryway – items to ban for clutter-free style
Hankering after a sleek minimalist aesthetic? These are the no-nos for the entryway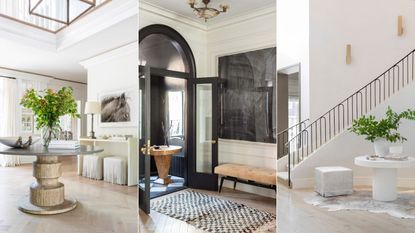 (Image credit: Julie Soefer/Future)
An uncluttered entrance is a boon for any home. It's welcoming for guests as they arrive, and it strikes the right calming note for everyone who lives there whether returning or leaving.
To achieve it, take a lead from fans of the sleekest interior aesthetic there is by discovering the things minimalists never have in an entryway. Who knows better than these lovers of pared-back interiors which items should be part of hallway ideas and which banned?
We asked design professionals what should be ditched to profit from a serene, spacious and stylish entryway and this is what they told us.
5 items to ban for a more minimalist entryway
The best entryway ideas can transform small entryways as well as those more generous in their proportions while entryway closets and entryway furniture can provide organization solutions. But what does a minimalist take on the entryway entail? 'A lot of people automatically think bare bones and very little furniture and decor when they think minimal,' says interior designer Emma Beryl of Emma Beryl Interiors.
'That's not exactly correct. Minimalism can be made practical by choosing pieces for the space intentionally. Choose only what is necessary for the space to still work for your lifestyle.'
These are the items minimalists don't include in the space, and which you might want to ban, too.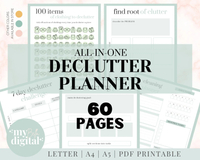 All-in-One Declutter Planner | $3.92 at Etsy
This printable decluttering planner is all you need to help tackle your entryway's mess without missing a step. It is perfect for both keeping on top of your belongings and starting off on your first big clearout.
1. Storage with open shelves
Storage that has open shelves is a favorite for the entryway, but if you want to follow the example of minimalists, then it's not the right choice. 'Visible clutter is the antithesis of minimalism,' says Jing Ju, founder of JUJU Studio and senior designer, global creative visual merchandising at Tiffany & Co. 'Closed storage options that hide away items are preferred to keep the area looking clean and open.'
Need to use bins and baskets to keep essentials in order? Use them strategically, and out of sight. 'This keeps the entryway tidy while providing functionality,' says interior designer Artem Kropovinsky.
Based in New York, Artem Kropovinsky, founder of Arsight, has a decade of extensive and considerable global design experience. Prioritizing minimalism, sustainability, and authenticity, Artem, alongside his team of professionals, works on projects in the US and worldwide.
2. An excess of wall art
Decorating with art can give an entryway interest and individuality, but practice restraint when selecting it. 'While a single piece can make a statement, a gallery wall is generally too overwhelming for a minimalist entryway,' explains Jing Ju. 'The idea is to keep visual noise to a minimum.'
Artem Kropovinsky agrees. 'Embrace the strength of a single piece of art. It can convey a story without the noise of a cluttered gallery wall,' he says.
3. Oversized furniture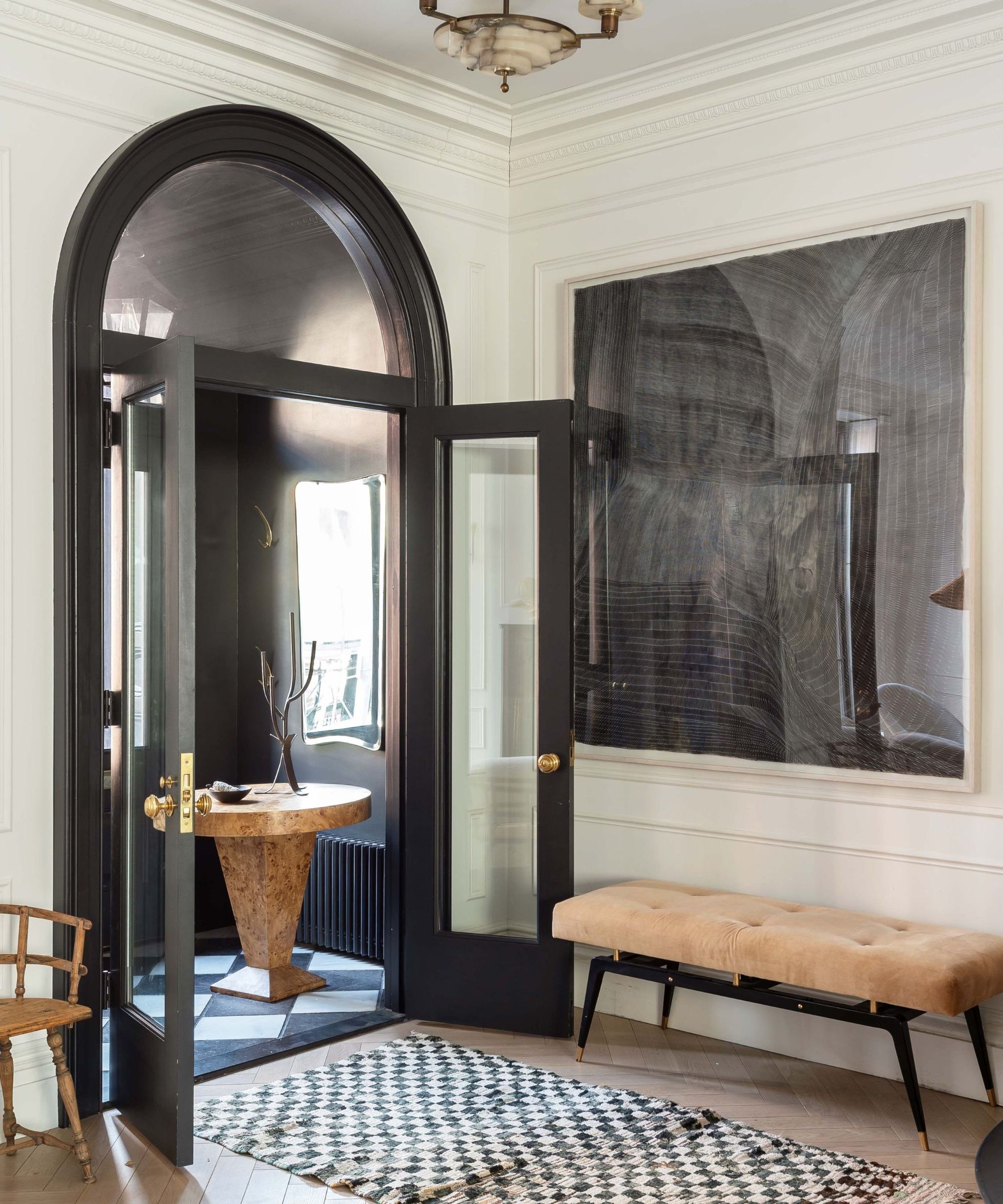 Pay attention to the size of the furniture used in an entryway for a minimalist aesthetic. 'Bulky items like large benches or elaborate coat racks are generally avoided,' says Jing Ju.
'They consume valuable space and detract from the minimalist goal of functional simplicity.'
4. Knickknacks
Banish items that have no purpose from the entrance to your home. 'A minimalist wouldn't clutter their entryway with an assortment of trinkets and decorative items,' says Jing Ju. 'These objects often lack function and can make the space feel cramped and disordered.'
5. An ornate door
The door itself is important to achieve sleek style. 'A minimalist would never have an ornate entry door,' cautions Jennifer Renaud of Masonite. 'Instead, a minimalist would choose a front door with clean lines, such as a Shaker style or full lite front door with a simple glass design, which offers the added benefit of allowing natural light into the space.'
FAQs
What is the 90/90 rule for minimalism?
The 90/90 rule for minimalism asks you to consider whether you should keep items based on whether you've used them in the last 90 days or will use them in the next 90 days. It's a recommendation from Joshua Fields Millburn, TK Coleman, and Ryan Nicodemus, known collectively as The Minimalists. They don't advise that 90 days is the timeframe for everyone but suggest that whatever the number of days you do choose, you abide by it. Like Marie Kondo, they say material possessions should 'bring you joy' or serve a purpose, otherwise they should be let go.
---
Adopting a minimalist aesthetic can make an entryway functional and create a great first impression. 'When you look at the current state of your entryway, first ask yourself what is not needed here and may just be in the way,' suggests interior designer Emma Beryl. 'It may be some little statues or trinkets or even a chair or stool. Take them out of the space and give them a new home.'
Sign up to the Homes & Gardens newsletter
Decor Ideas. Project Inspiration. Expert Advice. Delivered to your inbox.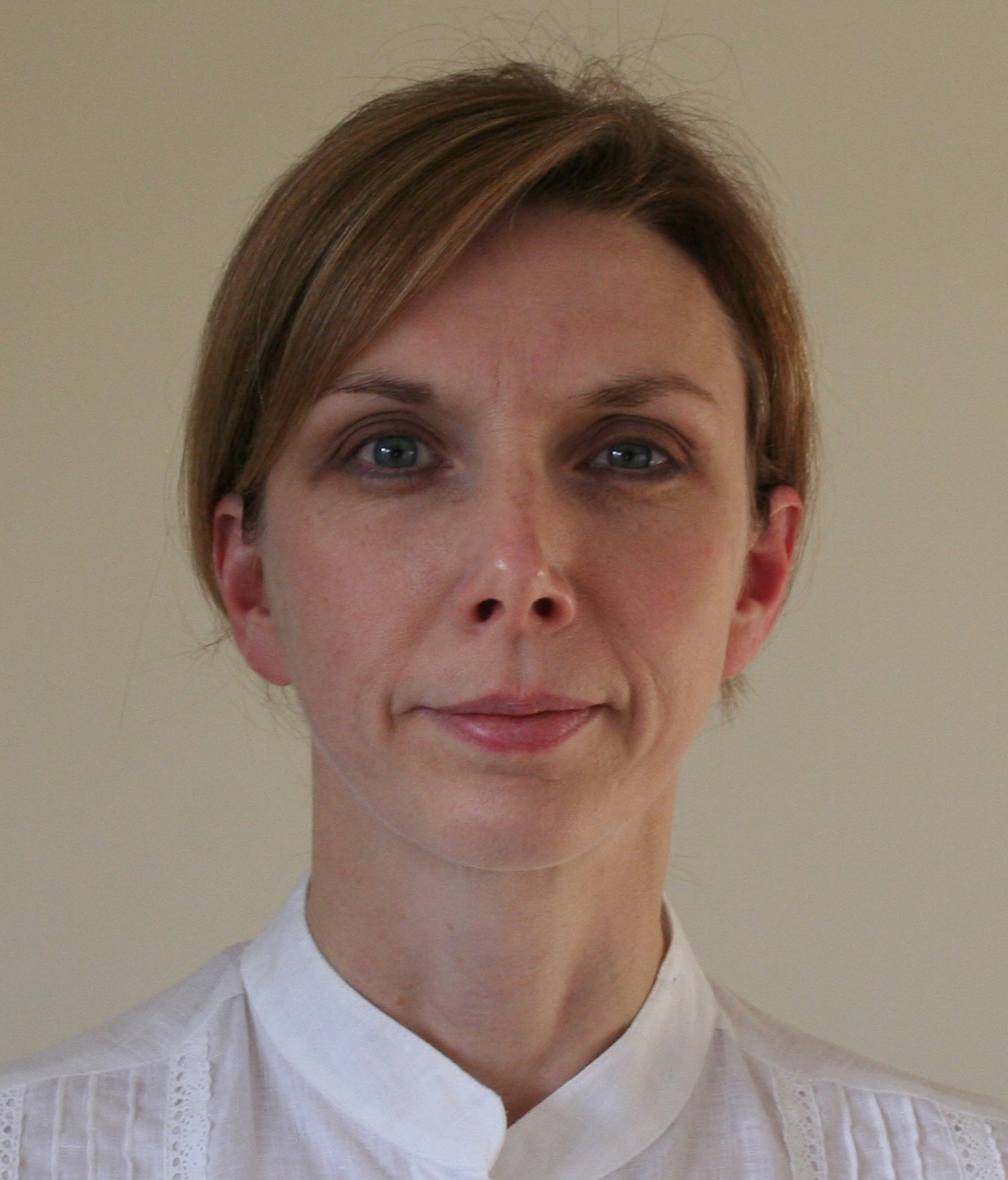 Sarah is a freelance journalist and editor. Previously executive editor of Ideal Home, she's specialized in interiors, property and gardens for over 20 years, and covers interior design, house design, gardens, and cleaning and organizing a home for H&G. She's written for websites, including Houzz, Channel 4's flagship website, 4Homes, and Future's T3; national newspapers, including The Guardian; and magazines including Future's Country Homes & Interiors, Homebuilding & Renovating, Period Living, and Style at Home, as well as House Beautiful, Good Homes, Grand Designs, Homes & Antiques, LandLove and The English Home among others. It's no big surprise that she likes to put what she writes about into practice, and is a serial house renovator.