5 things pro organizers have in their linen closets that they wouldn't live without
These linen closet organizers are must-haves according to the professionals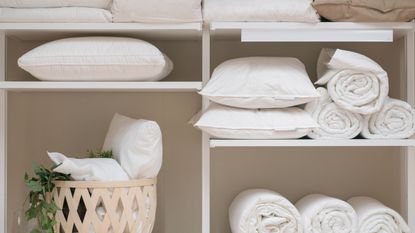 (Image credit: Getty Images)
Linen closets can be unruly places stuffed full of sheets, towels, and excess products, and they can often be difficult to navigate without all of your towels coming out in one pile (no judgment).
When organizing a linen closet, with all its miscellaneous categories, it can be tricky to know where to begin – especially if you do not have any dedicated organizers doing the hard work for you.
Luckily, professional home organizers have nailed this strange storage spot and have found the five best products to keep them in shape. Here is where to find them, and how to use them for the best effect.
Things pro organizers have in their linen closets
Whether you have a huge linen closet fit for a hotel or are making do organizing a bathroom closet, these organizers are essential if you want to give your sheets and towels the best treatment, professionals say.
1. Clear bins to hold back stock products
A common storage idea you are likely sick of hearing is to use clear acrylic bins to keep products contained but still easy to see at one glance.
'In linen closets, we always use clear bins to contain backstock products,' shares Heather Aiello, professional organizer and founder of The Organized You. 'You can easily see and grab what you need, they prevent you from overspending on products you already have, plus they keep the shelves looking neat in your closet.
'It's a win-win that is definitely worth the investment.'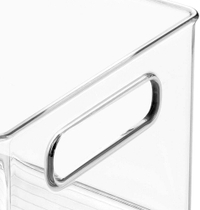 mDesign Deep Plastic Storage Organizer | Was $20.99, Now $18.99 at Amazon
Stop loose products from getting lost and forgotten at the back of closet shelves with deep plastic organizers.
Heather Aiello is the founder of home organizing company in the Boston area, The Organized You. She believes in creating solutions that you can live with when she and her team leave your home – her goal is to develop a customized solution for you to maintain now and in the future. She is also a member of the National Association of Productivity & Organizing Professionals (NAPO) and various Boston area business groups.
2. Sheet organizers with labels
Linen closets are one of the best places to store bed linens, but they can be tricky to keep together – especially if you haven't yet mastered the art of file folding, or folding fitted sheets.
Sarah Dunn, professional organizer and founder of Get it Dunn Professional Organizing, recommends investing in dedicated sheet organizers, such as these from Amazon, to help solve this problem:
'Don't even get pro organizers started on why all sheet manufacturers don't make it clear what size the sheets are on their tags. So these sheet organizers are a game changer for keeping your sets of sheets together and your linen closet looking tidy and organized.'
A few years ago, Sarah Dunn started helping friends declutter and organize their own spaces. Realizing that transforming one's environment leads to much greater and more consequential transformation, she founded Ready Set Organize, a team of eight organizers in San Diego, CA.
3. Adjustable shelf dividers
A common closet organizer, shelf dividers are great for stacking up folded towels and keeping them in neat columns, says Itamar Dor, professional organizer and cleaning expert at GreenLife:
'Adjustable shelf dividers such as these from Target are a game-changer here. These dividers allow you to customize the spacing between shelves, accommodating various-sized items like towels, sheets, and blankets. They keep your linens neatly stacked and prevent them from toppling over, ensuring a tidy and accessible closet.'
4. Hanging shelf baskets
If you have a lot of space between your linen closet shelves, then splitting that space up with hanging baskets can make use of the vertical height, giving you space to store smaller items like hair tools or spare oral care products.
'These days there are clever under-shelf storage options including shallow shelves, wire baskets, and even drawers,' says Gillian Gudgeon, APDO member and Founder of Restore the Calm. 'They work by hooking onto a shelf and hanging underneath. They're perfect if you have particularly deep spaces in cupboards.'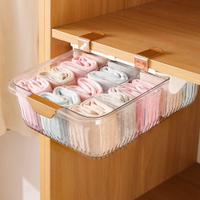 Under Shelf Drawer | $26.99 at Amazon
This under shelf drawer comes in three varies, a large compartment, a 10-grid, and a 15- grid so you can fully customize your storage.
5. Drawers and stackable bins
Drawers are the perfect solution to loose products that otherwise fall around on cabinet shelves explains Danielle Dorn, creative director at mDesign. Adding in stackable bins or standalone acrylic drawers, like these mDesign drawers from Amazon, will prevent everything from toppling when you close the door a little too hard.
FAQs
What should you keep in a linen closet?
A linen closet is the perfect storage spot for a range of household goods, from towels and bed linens, to spare bathroom products and cleaning products (so long as they are not kept together for safety reasons). You can also keep other household linens, such as table linens, napkins, and blankets in linen closets when not in use.
What is the best way to save space when storing linens?
If you are tight on space, consider using vacuum storage bags to store linens and comforters that you do not use frequently. These could be seasonal bedding pieces you only use half the year or spare linens you keep in case guests stay over. Alternatively, consider trying new organizers and folding techniques to keep your towels and linens compact and confined and prevent them from spreading or falling all over your closet.
---
These linen closet organizers are essential in more ways than one. One of the many things people who always store bed linens properly do is keep their sheets in organizers – not only to keep their linen closets tidy but also to prevent the sheets from getting damaged. Using sheet organizers and bins will keep the sheets in place and prevent them from rubbing up against one another or your shelving, possibly degrading their soft texture and causing pilling.
Sign up to the Homes & Gardens newsletter
Decor Ideas. Project Inspiration. Expert Advice. Delivered to your inbox.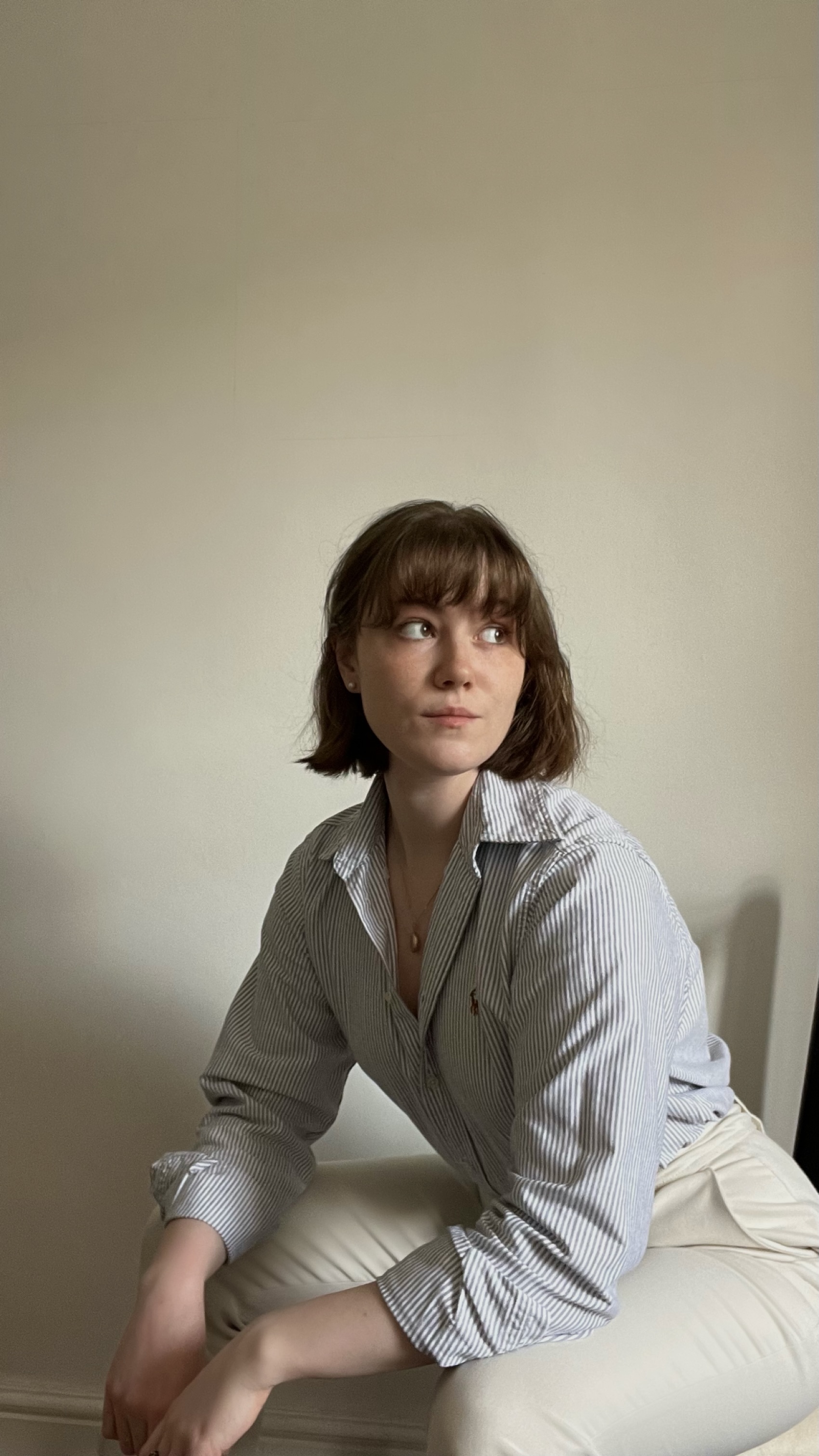 Chiana has been at Homes & Gardens for a year, having started her journey in interior journalism as part of the graduate program. She spends most of her time producing content for the Solved section of the website, helping readers get the most out of their homes through clever decluttering, cleaning, and tidying tips – many of which she tests and reviews herself in her home in Lancaster to ensure they will consistently deliver for her readers and dabbles in the latest design trends. She also has a first-class degree in Literature from Lancaster University.