Designer Profile: Cortney Bishop
Strong architectural features, relaxed elegance and a bohemian undercurrent are the hallmarks of Cortney Bishop's life-enhancing approach to interior design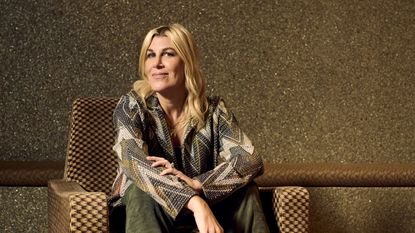 (Image credit: Sully Sullivan)
Cortney Bishop's full-service design studio is admired for bringing a relaxed yet uplifting energy to homes, boutique hotels and restaurants. Her interior design makes occupants feel immediately at ease, and creates a deep connection to locality through materiality and color.
Residential design is the key focus of the Cortney Bishop Design (CBD) studio, based in Charleston, South Carolina, but exciting hospitality projects are rapidly expanding and include the boutique Ryder Hotel, The Longboard restaurants in St. John and Sullivan's Island, and Papa Surf—a new boutique burger bar in Florida. CBD is also working with local Charleston developers on the holistic design of luxury oceanfront condominiums, cottages and a new Beach Club on Kiawah called The Cape, infusing the iconic Kiawah aesthetic with modern luxury. The Cape development is set to be completed before Fall 2024.
Cortney is also founder of Harwood House, a line of woven textiles in collaboration with Holland & Sherry launched in June 2019, as well as album, a new e-commerce site that drops limited capsule collections of art and design inspired by music. Each "album" features a track list of the very best in the design and art worlds through one-of-a-kind pieces curated into interior installations that tell a story. In addition to the album collections – the site releases "singles" of vintage and designer pieces for the home that are available to shop for one week only. The brand plans to offer an exclusive member's catalog of original and collaborative goods beginning Fall 2023.
Here, we explore her refreshing style aesthetic, her passion for artistry and her favorite places to shop.
Creating a vibe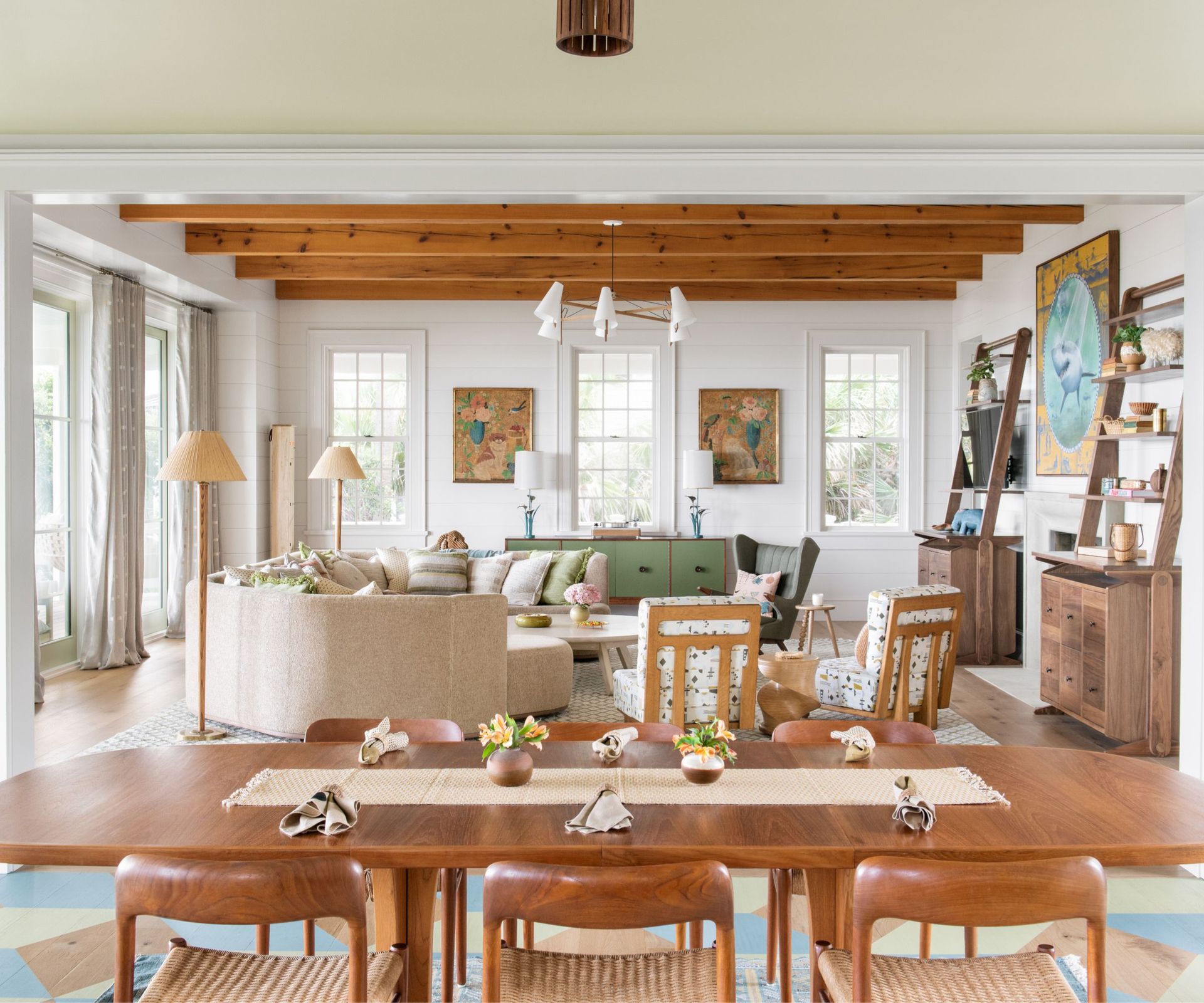 Cortney Bishop's interiors exude contemporary calm with a bohemian undercurrent. It is an aesthetic perhaps more associated with West Coast style but one that her East Coast clients adore and which has been creating style ripples in the region since studio launch in 2007.
Cortney describes her aesthetic as 'laid back, bohemian, but very strong architecturally. I like organic shapes, and creating asymmetry is also important for me because it creates so much interest.'
Style aesthetic
Natural materials, textural textiles and artisanal pieces predominate; color palettes harmonize rather than deliberately shocking or clashing; and yet pattern, vibrant accents and art are judiciously used to bring punctuation points to each room. One senses that the primary objective is the subliminal energy of each room, underscored by an intrinsic awareness of connection with location. Comfort is also key.
'Comfort is a huge thing for me,' says Cortney. 'My mother (who is Greek) had very pristine homes. We couldn't sit on the sofas, we couldn't walk into the house with sand on our feet --so I had a very unique experience growing up. She was very strict in the way that I lived and I had to get out of that… so comfort and the kind of relaxed style that you see on the west coast is something my studio was incorporating from day one.
'Formality is out of the window for us: we can do it, we can create those experiences, but it has to be liveable – there is a chic sense of comfort in the rooms we create.'
Design ethos
'The whole point of the process of creating a home for somebody is so that they feel wonderful living there,' Cortney says, going on to reveal 'getting a client into the studio is harder than it used to be but so beneficial for them to see the level of support for their voice at every stage of design. We want to make them feel comfortable and secure with the approach we are taking and build a trusted relationship. That process is really important to me.'
Connection and flow
Cortney Bishop's approach to design involves creating resonance between the interiors, the architecture, the location and its views.
'Keeping all these elements in mind determines how we choose a shade or shades of colors and also the strength of the furniture: the architectural design really does direct me in the architectural strength of each furniture piece,' Cortney says, 'Furniture is artwork as well.'
She goes on to say, 'Materiality and the building structure of the home is just as important as the furniture that goes inside. We think about it all: the stone, the plumbing metals, the architectural materials on the exterior, the colors of the doors. The colors of the fabrics and wallpapers play off of that materiality – so there is a soothing experience when you are walking through the home or hotel or restaurant that we're designing: it's all deliberately connected.'
'Buy once, cry once'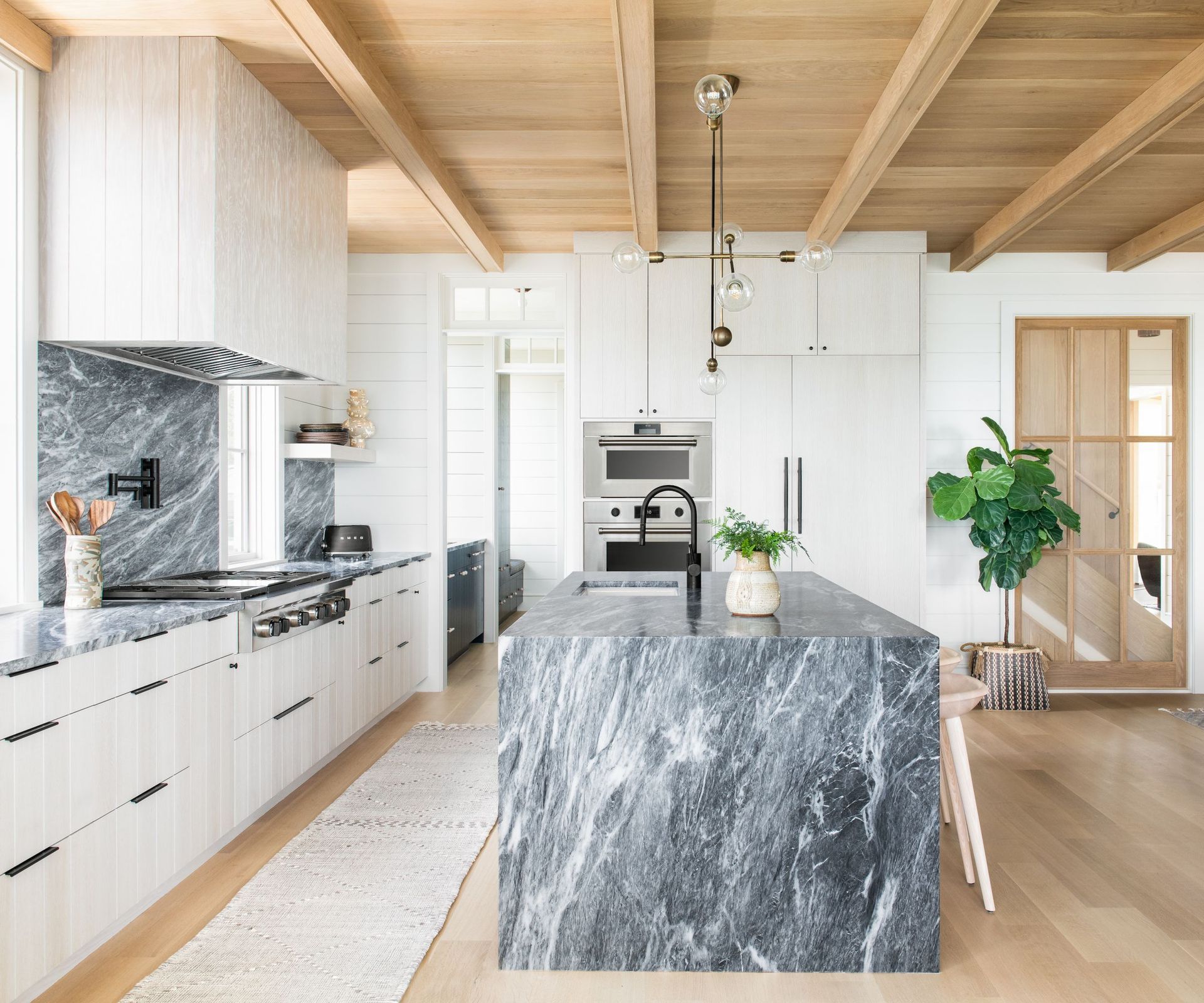 Cortney is emphatic that quality should never be compromised.
'We want the design we are creating for our clients to last a lifetime. They might change the pillows or the wallcovering in 10 years but the overall home should be one that survives through all the trends. Sustainability is key, so quality is really important.
'We understand the high/low game, that's how we achieve success in a financial relationship with a client. We know how to mix in vintage, we understand the budget constraints in children's rooms at certain ages of their life. We're already thinking of these, of course, because we want the end experience to be happy but we really push for quality and investment in things that are going to be used every day: beds, the main sofas, kitchen cabinetry, the countertops.
'We call it "Buy Once, Cry Once", and know that clients will be so happy that they made those investments. I believe you have to live your life now so it's important to make certain pieces feel unique, make them special and appreciate the fact that you get to be around them every day.'
Cortney's design superpower
'Intuition for sure – and a feel for [the client's] energy. Listening to them clearly and deeply and understanding the way that they really want to live helps guide me. There are so many ways to thread someone's personality through their home. It's really a mix of hearing all the things they want to do and hearing their dreams, and helping to bring out the best in them.'
A studio specialism
'Taking risks – I've always taken risks, I'm one of those who does believe the larger the risk the larger the reward – and I have learned that that is what life is worth living for. So as a team we push the boundaries.
'We don't like to repeat ourselves: there is a world of opportunity and we've got all the resources so we keep wanting to do something more exciting or different or use colors we haven't explored yet, and if that relates to the client's architecture and their environment and the new experience that we are creating for them, we find it an opportunity to utilise ingredients we haven't yet explored.'
Sources of inspiration
'I get so much from artistry – my light turns on. I try my best to travel to as many shows as possible. Salone in Milan was a big one on my list. What it does is mix the boldest of the bold [talents] and brings forth true artists who aren't in a business atmosphere. When collaborations are not under a business constraint they can push the envelope to the farthest level… and I need to see that.
'We'll go to Art Basel in Miami, to shows in Columbia, in Paris, in Milan (Switzerland is on my bucket list) – that's where the world just busts open for me! It's like going to a good rock and roll show, where you can go wild and think of all the possibilities and I have to do that, to see and experience those people that are beyond creative so that I can get in my fighting zone.'
Design heroes
'There are so many! One of my personal heroes is Gaudi. I'm a very spiritual person, grounded in my faith. His story resonates with faith. He didn't get to see his success but he did what was in his heart and that's been kind of a theme of our conversation. Just staying true to yourself. 'Seeing his work in person blew my mind. When you actually go and experience his buildings it's… life changing! It does show you that we are all given this innate gift by God, we just have to listen to it and if you pursue it, magic can happen.
Also, Luis Barragán, his purist yet energetic environments are sublime, I recently immersed myself in all three of his homes while touring Mexico City, the color and vitality in his approach to space is one of a kind.
I also admire architect and designer India Mahdavi. She has FUN, yet remains sophisticated. I'm inspired by her playfulness and reminder that interior design should make you feel alive, happy, and smile. There is an undoubtable vitality to her aesthetic. And the rainbow, she leaves no color left behind. It's her oyster.'
'Also Laura Kirar, who is a designer/artist. When you mix studio art with interior design, I very much respect and admire that path. She's a genius. I love what she creates in the spaces for her salons to showcase her work, and the way she interprets herself. Both designers are authentic to themselves.'
Favorite brands & resources
Traveling is my greatest shopping resource! It's when I have the time to immerse myself in culture, history and creativity – I love hitting all the local antique and artisan shops anywhere I go! The Paris Flea is my Big-Bang stop, all the dealers are so unique and passionate, I love learning their stories and the deeper histories of their objects.
214 Modern, Eneby and Architectural Anarchy are my loyal domestic dealers, they scour the states for the most unique pieces. These dealers are essential to the success of my projects, we have always supported one in our approach to style and high design.
Dream client or project
For many years now my truest dream project is a home for my family on the marsh in Johns Island, SC, I call it my river house and have been developing ideas and buying beautiful pieces for it over the past five years. It will be a place that is wild, carefree and full of creativity, an escape into the sunsets over the Marsh.
Sign up to the Homes & Gardens newsletter
Decor Ideas. Project Inspiration. Expert Advice. Delivered to your inbox.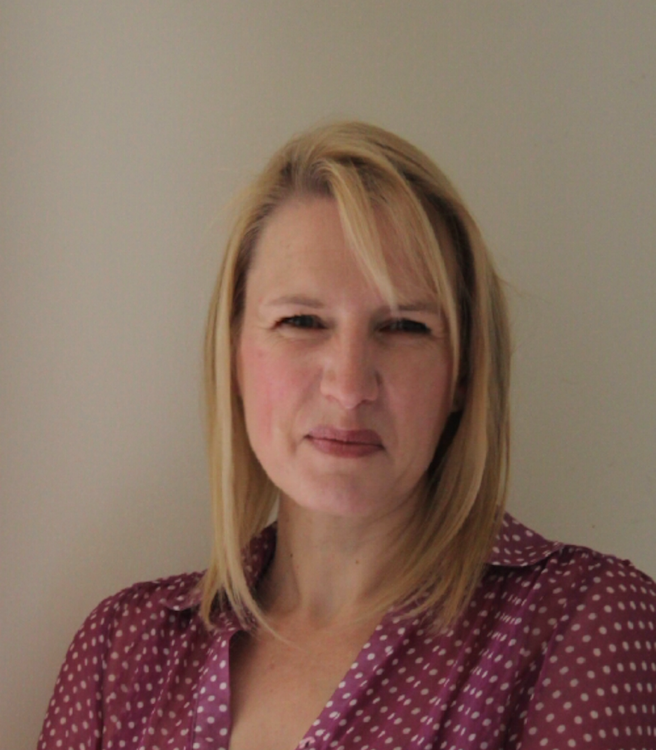 Interiors editor and brand consultant, Kerryn Harper-Cuss has worked on four interior magazines and edited three of these, most recently The English Home, where she was Editor-in-Chief of both its UK and US editions for almost 12 years. She now writes for a number of high caliber publications, moderates design seminars and is particularly delighted to pen profile features on world-class interior designers for a regular slot on the Homes & Gardens website.