How much does a kitchen renovation cost? A team of experts reveals the cost to remodel a kitchen
We reveal kitchen renovation cost and how to price your kitchen remodel – for a fresh, new heart of the home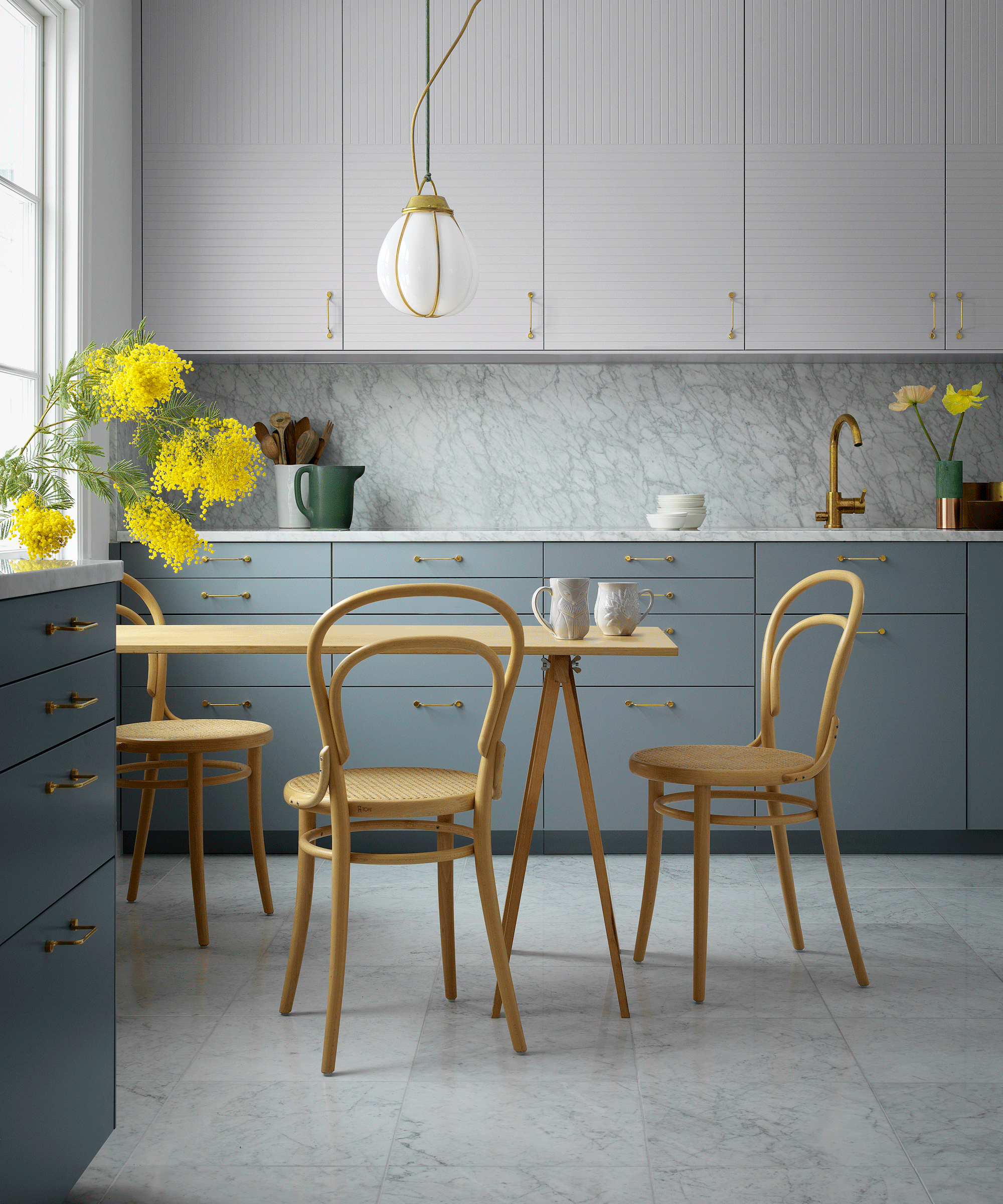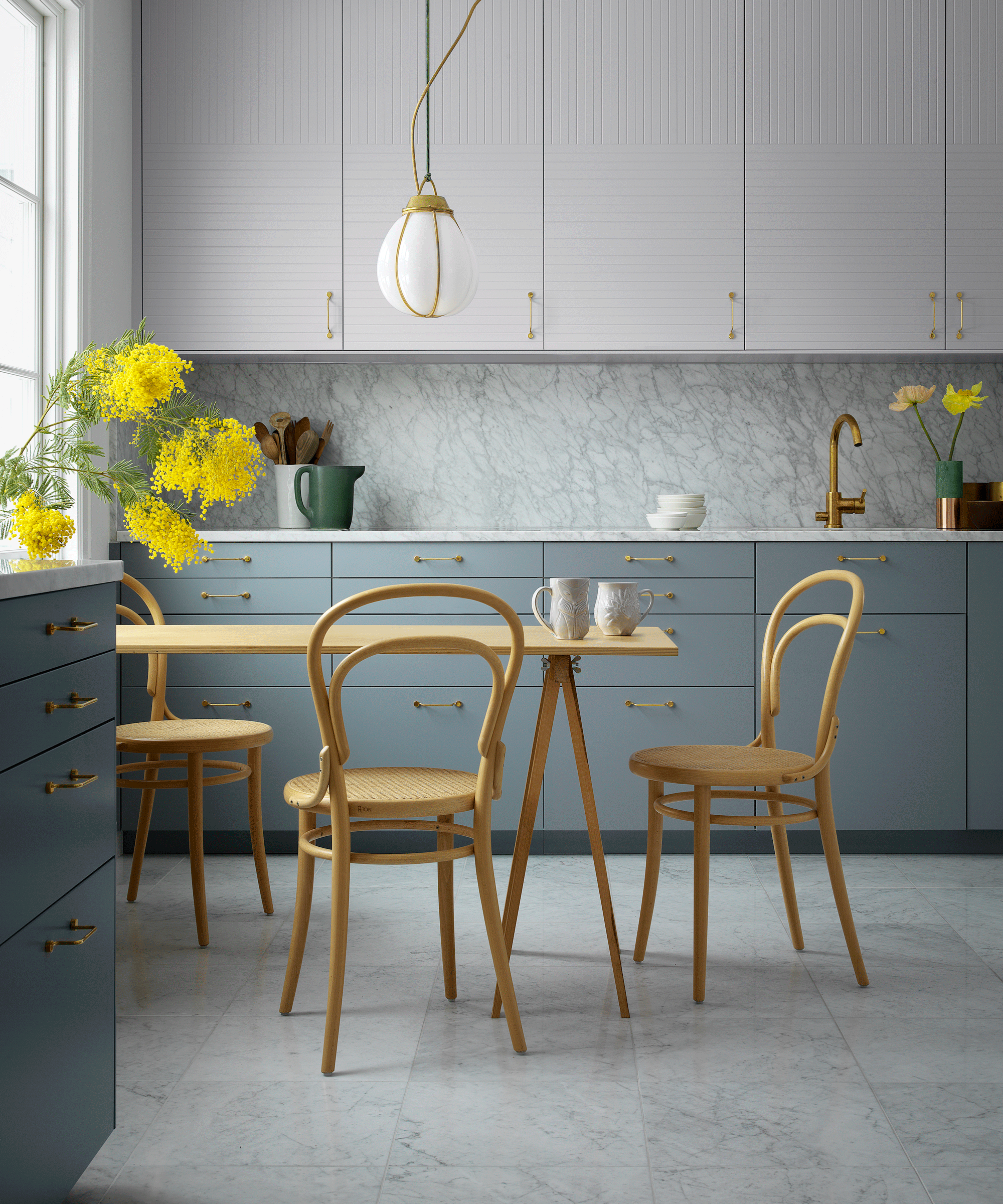 (Image credit: Karl Anderson)
Knowing how much kitchen renovation costs should be something you have a good idea of before you start planning your kitchen remodel.
Kitchen renovation costs really depend on the breadth of your kitchen ideas, how high-end you want your finishes to be, and the size of your kitchen – plus, of course, the amount of reworking of the layout you want to do.
'Asking how much a kitchen remodel costs is a little like asking how much a car costs. It really depends on what's important to you and how large your home is,' say the experts from Tollgard Design Group.
'Just like with cars there are some vehicles that will get you from A to B and that you know are right for your lifestyle, right now. Then there are the cars that you will put in a glass garage and stare lovingly at. There is the same range of choice in kitchens, and we always visit at least three showrooms with our clients to explain the different worlds to see which suits them best.'
We take a look at the kitchen remodelling costs to consider below, from furniture to appliances.
How much does a kitchen renovation cost?
Kitchen renovation costs can range from $7,000 (£5,000) to $140,000 (£100,000).
A basic kitchen remodel can cost anything from around $7,000 (£5,000) to $40,000 (£30,000) plus.
The Tollgard Design Group says: 'For a small apartment you might be looking at $20,000 (£15,000). For a large family house with lots of appliances, a large central island, and a lot of storage, this could start at $55,000 (£40,000).
But, depending on the kitchen remodel ideas you have in mind, and if you're going for higher end finishes and bespoke joinery, Emma Sims-Hilditch, of design studio Sims Hilditch, says to budget higher.
'The starting price for a kitchen depends on the size of the space. For good measure, I would advise budgeting around $70,000- $140,000 (£50,000 to £100,000). Smaller kitchens could be $35,000 (£25,000).'
What is there to consider when pricing a kitchen remodel?
Life Kitchens' head designer, Graeme Smith, says kitchen renovation cost is dependent on many factors, such as the size of your space, materials, products and how bespoke the finish is.
'Kitchen furniture can often be the most costly part of a project, equating to 40/50% of the total amount.
'However this is heavily dependent on what kitchen cabinet ideas you opt for, such the style and finish of the door, the level of smart storage and tailored internals within your cupboards, and whether your chosen kitchen cabinet color is painted to order or bespoke.
'Appliances are also a key investment typically equalling anywhere from 25/30% of the total amount, and countertop ideas can be anywhere from 10% of the project cost; both very much dependent on the chosen specification.
'A good tip for managing budgets can be to choose more cost effective alternatives for integrated appliances behind cupboard doors, and you can also mix your countertop materials to break up more expensive runs of materials with more cost effective choices.
'This mixed material approach can also give way for a really unique look in your kitchen.'
Kitchen renovation costs: appliances/worktops/cabinets
There are many elements of a kitchen that make up the total cost. As well as considering size – with small kitchen ideas inevitably cheaper to execute than large open plan spaces – the level of finish you choose will affect the overall price. For example, if you opt for marble countertops, you will be paying a higher price than wood or quartz.
The Tollgard Design Group says that for a $40,000 (£30,000) kitchen, you will need to budget:
$20,000 (£15,000) for furniture (wall units, doors, cabinets)
$7,000 (£5,000) for appliances (fridge, microwave, oven)
$7,000 (£5,000) for countertops
$2,000 (£1,500) for sink and hot tap
$1,000 (£750) for extras
$3,500 (£2,500) for installation
How much will a kitchen remodel cost to install?
Installation costs can vary depending on a number of factors. Emma Sims-Hilditch, of design studio Sims Hilditch, says: 'It depends on the installer and size of the project. Budget approximately 30% of the total cost of the kitchen for installation.'
The Tollgard Design Group says: 'The average cost of a kitchen installation is around $3,500 (£2,500). This can increase in bigger kitchens with specialist appliances to be installed, which are time consuming and more involved to fit.'
Ruth Doherty is an experienced digital writer and editor specializing in interiors, travel and lifestyle. With 20 years of writing for national sites under her belt, she's worked for the likes of Livingetc.com, Standard, Ideal Home, Stylist and Marie Claire as well as Homes & Gardens.